Onwards and upwards for Mystery Creek Fieldays
---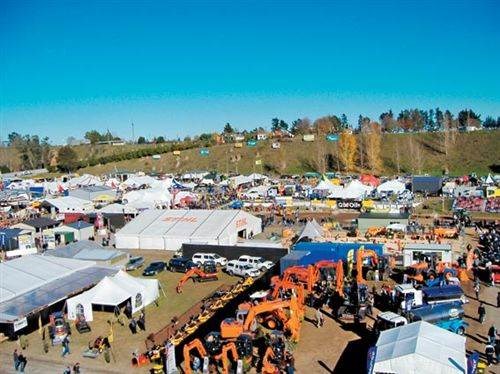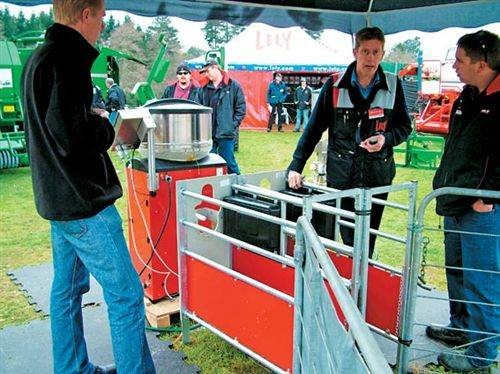 Over 125,000 gumboot clad visitors made their way to this year's 39th annual Mystery Creek Fieldays, an increase of 9000 from last year.
Lloyd Downing, Chairman of the New Zealand National Fieldays, says they had four great days with superb weather but sales weren't huge.
"Exhibitors were happy but not exactly jumping over the moon, they had some strong enquiries, but not a lot of the big stuff was sold."
Downing believes the tightening of the purse strings was simply down to farmers and contractors holding off until next year.
"Farmers are anticipating increased production this season, so will take advantage of the higher payout next year," says Downing.
Downing believes next year will be a better indication of the strength of agricultural businesses. "If an exhibitor doesn't do well next year, then they'll never do well."
Although sales were down, this year's Traceability theme had a tremendous response, with visitors generally positive about the concept. Traceability will allow all New Zealand products to be traced through the food chain in return for an excellent reputation on the global market.
A number of exhibitors demonstrated how their products can contribute to this idea and plenty of experts were on hand to answer any questions and queries visitors had about the concept.
Next year's theme is "Science in farming", with Agresearch playing a key role in the organisation and preparation of the event.
"New Zealand is renowned as a world leader in research and development within agriculture and we will have the opportunity to demonstrate it at next year's Fieldays," says Downing.
To ensure the message gets across the globe, organisers are continuing the "Fieldays Goes Global" campaign to increase overseas visitor numbers. They will continue to work with international agricultural businesses and invite key clients to the Fieldays. This year numbers were slightly up on last year but Downing would like to see a greater influx next year.
Next year, organisers plan to invite around 200 agricultural world leaders to the 40th anniversary event. One prominent overseas visitor to this year's event was a government representative from Uruguay (The Prime Minister's Fellow) and his wife.
Downing says it was a worthwhile visit as Uruguay is similar in size to New Zealand with a population of 3.5 million and comparable structures and resources.
The 40th anniversary already looks set to flourish, with an increase in overseas visitors, an exciting new theme and plenty of cash to go around.
Downing, who is also a dairy farmer, expects the new dairy payout will result in farmers paying off debt, cutting back overdrafts and increasing their spending.
"If they're anything like me, most farmers will start replacing machinery that should have been replaced years ago."
Keep up to date in the industry by signing up to Farm Trader's free newsletter or liking us on Facebook