Lely Fielddays
---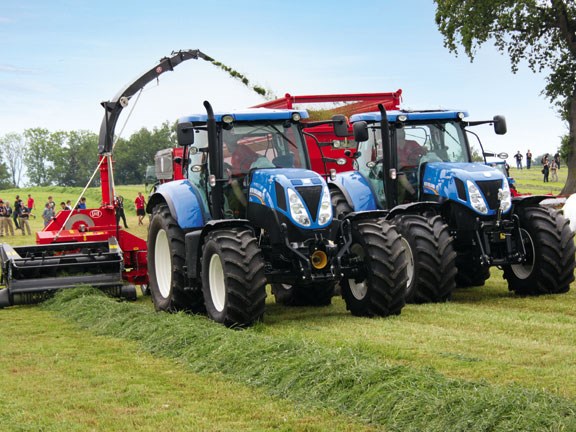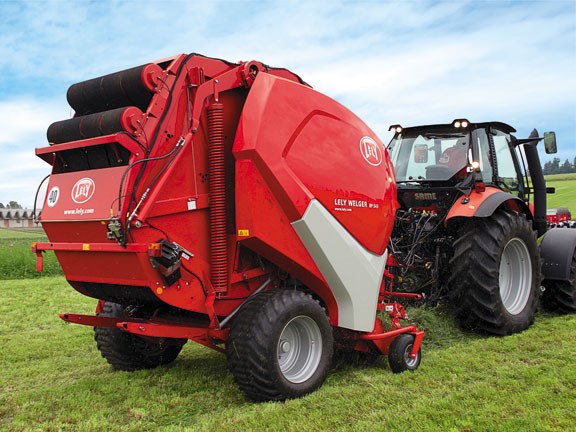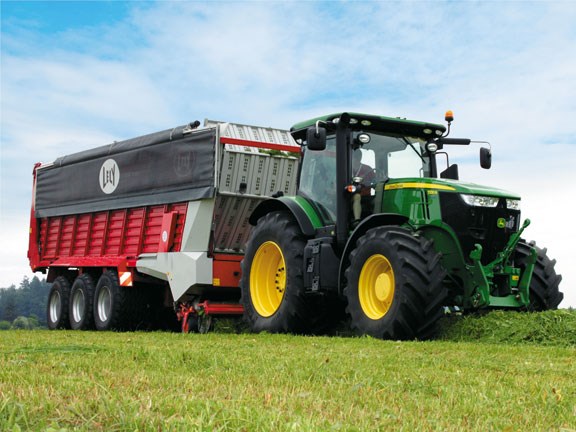 Dutch grass machinery specialist, Lely gathered 900 dealers, customers and farm machinery writers, including a New Zealand contingent, in Switzerland back in June 2012, for its triennial Fielddays event. Martin Rickatson joined them.
New mowers, balers and rakes join the line of Lely forage equipment for next season, to help users, from self-contained livestock units to large-scale contractors, boost harvesting outputs and protect crop quality.
Unveiled at Lely's June international Fielddays (not a spelling mistake, but the event's title), the new machinery keeps the firm's focus firmly on tractor-powered forage equipment, which it believes remains central to the dairy sector, despite the headlines created by high-horsepower, self-propelled machines.
Lely is, of course, also focused on high-output equipment, and to illustrate the point, it has launched new machines, including a 100m/cu forage wagon, a revised line of big trailed mowers and updated variable-chamber round balers with balediameters of up to two metre and full ISOBUS control capability on top models.
"Many large farms and contractors now have the tractor power to drive large machines, and those tractors can be used out of season for other tasks," says Alexander van der Lely, the company's CEO.
"Although there is a market for self-propelled foragers and mowers, we think overall efficiency and flexibility for many farms still lies in tractors working with dedicated implements, and that in many cases, outputs from such machinery can compete with that from self-propelled equipment."
In terms of forage harvesting, Lely remains focused on trailed harvesters and forage wagons. For 2012/13, the Storm trailed forager, targeted at those who want to make their own silage rather than rely on a contractor, remains unchanged, but there are a number of revisions to the Tigo forage wagon range, worldwide sales of which have doubled since Lely bought the Mengele product lines two years ago.
The Tigo line is now topped by a triple-axle, 100m/cu XR100D model, and there's also a new 65m/cu XR65, both with two metre pick-ups. The bigger machine is one metre shorter than comparable machines on the market, much of this because of a new hydraulic compression system, also used on the twin-axle XR65. Once the wagon is full, the pivoting bulkhead tilts forward hydraulically to compress the crop and create an additional six metres-cubed of space above the intake. Pressure is adjustable to enable operators to pack grass in tighter in dry conditions.
Also new for next year is a pair of Splendimo trailed mower conditioners to replace the current 320 and 321 models. Developed in conjunction with Lely's US-based partner Vermeer, the new Splendimo PC 330 and 370 have respective working widths of 3.25m and 3.65m, and are based around a new top-driven QIII cutterbar, said to have been engineered specifically for heavy grass crops. The driveline incorporates larger gears and bearings, and shaft drives are now splined rather than hexagonal. Lely has also switched to oil lubrication rather than grease for the bed drive, while its quick-switch, obstacle-safety system is integral to its modular cutterbars, which now have lower-profile disc hubs and new, quick-fit 120mm knives.
The mowers have been designed with a broad supporting frame, with the mower itself hung from the chassis, which has allowed Lely engineers to move more weight onto the internally-mounted transport wheels. Swath widths can be varied, but there's also a grouper option, and the possibility to spread across the full working width.
Lely's Welger variable-chamber round balers receive a number of updates for next season, with the 'five series' machines now headed by a 545 model. This is an enhanced version of the 535, which remains in the range, and while both machines gain a new drawbar and gearbox and camless pickup, the 545 also benefits from new panelwork, greaseable bearings, and comes with Lely's E-Link Pro ISOBUS controller, plus an optional, bale-shape indicator. There are 17 and 35-knife chopper options.
Among new Lely rakes for next season are two models for the lower end of the Hibiscus twin-rotor range. In addition to the 745 and 915 launched last year, there are now new CD 715 and CD 815 Vario central delivery models. The Hibiscus CD 715 has two 3.2m/10-arm rotors, and is built on the same chassis as the CD 745. Working-width can be adjusted mechanically to widths of 6.75m, 6.90m and 7.05m. On the 815 Vario, which uses the same frame as the 915, there are two 11-arm rotors each of 3.5m diameter. Each rotor is supported by a six-wheel carriage under each rotor for greater stability and output.
The Vario specification on the 815 means it has hydraulic working-width adjustment, with both working-width and swath-width adjustable on-the-go. CD rakes all feature a cardan suspension system, with the pivot points located in front of the rotor centres. Stability and smoother, quieter running of the larger rotors are aided by the addition of the same set of additional tandem wheels as used on the 915.
Feel free to make a comment or ask us a question about this story on the Farm Trader
page.
For the latest reviews, subscribe to our Farm Trader magazine here.
Keep up to date in the industry by signing up to Farm Trader's free newsletter or liking us on Facebook