Fieldays Rural Bachelors Announced
---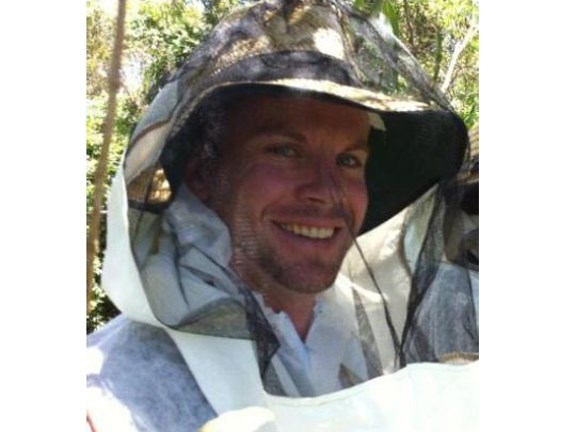 Andrew Blake, NSW, AUS (33yrs)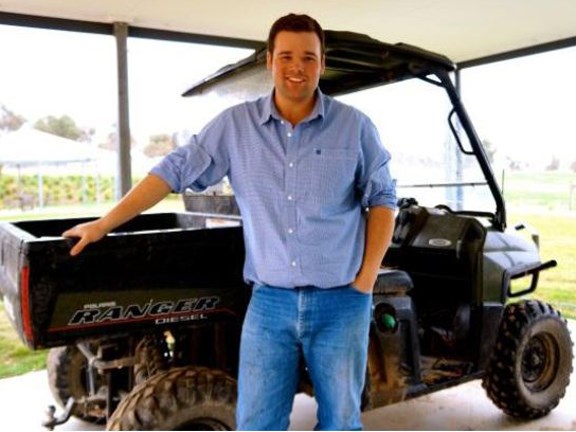 Dan Korff, Victoria, AUS (24yrs)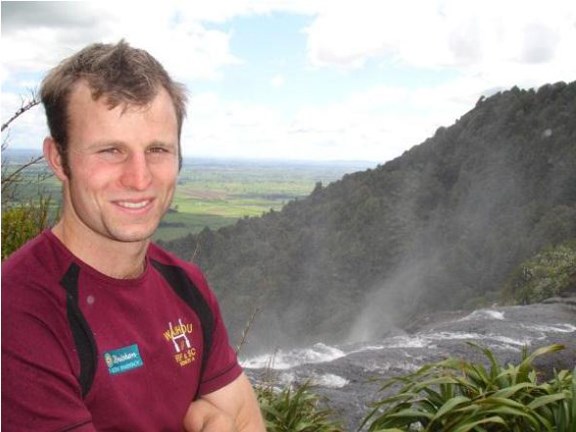 Fergus King, Matamata, AKA, Proud Local Boy (26yrs)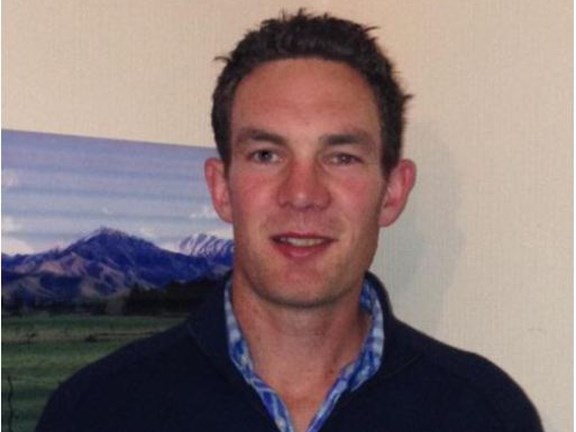 Glen Hammond, Geraldine, Canterbury (30yrs)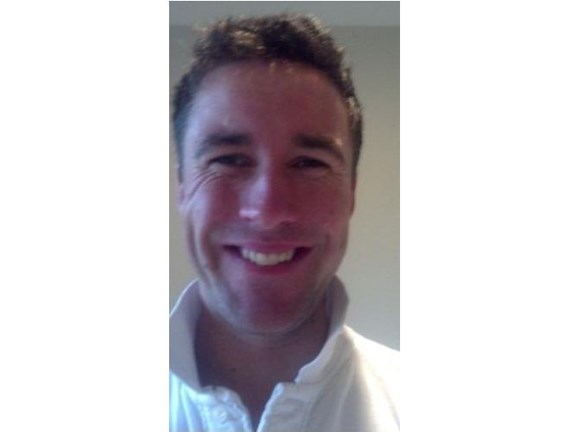 Monty Bamford, Canterbury (22yrs)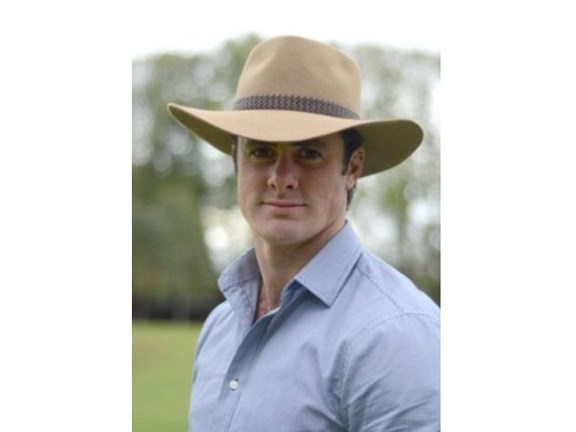 Sam Tretheway, Victoria (AUS) 29yrs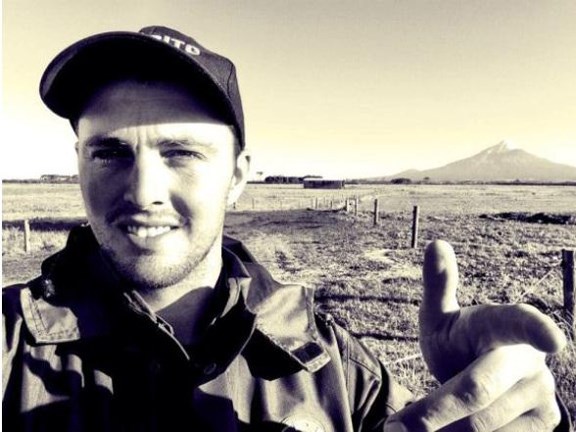 Simon Washer, Taranaki (25yrs)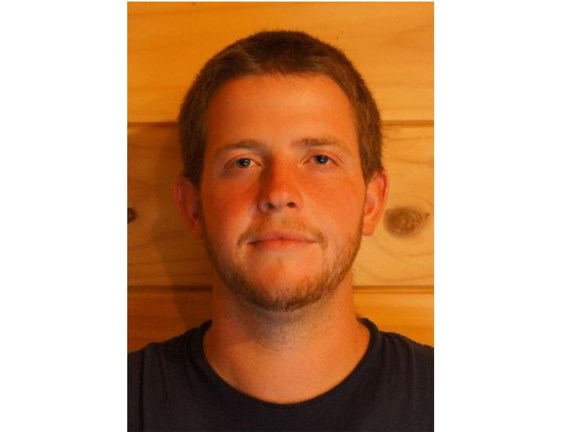 Tom Biesly, Gordonton, Waikato (28yrs)

Fieldays is pleased to announce the finalists who will vie for the Fieldays Rural Bachelor of the Year Title 2013.
This year, in keeping with Fieldays' global theme, the competition has been opened up to include rural men from across the ditch, a trans-Tasman clash of rural codes.
In an unexpected twist, Fieldays announces this year's line up to include not just two Aussies - as originally planned - but three. They will join the five Kiwis selected from across the country to compete in the Fieldays Rural Bachelor of the Year competition, which takes place at Fieldays in June.
Vicki Annison, Communications Executive at Fieldays explains,
"Based on the strength of applicants that we received from Australia, we made the decision to add the top three applicants to our pool of eight that will vie for the Fieldays Rural Bachelor title.
"I'm sure it will make for a great trans-Tasman contest as they compete and showcase their skills, strength and character. These men have already proved on paper that they have the drive and determination to contest the Kiwi lads' reign on the title, as well as meet our gorgeous Kiwi ladies whilst competing.
"I'm convinced we'll see a great competition unfold as they try and prove they have what it takes to take out the coveted 'Golden Gumboot' trophy" says Mrs Annison.
Beginning on Monday 10 June with an 'Amazing Race' style kick off, the finalists will then be on-site at Fieldays where they'll be sure to gain many female fans along the way as they compete in heats that are held over four days which test their agriculturally derived skills, No.8 wire innovative attitude and good all-round charisma.
One lucky Bachelor will also be crowned with the much sought-after 'People's Choice Award'.
Fans will be able to read up about the selected finalists and follow their exploits on social media – via individual Facebook and Twitter accounts prior to and during the competition.
To follow the updates of the rural bachelors visit www.facebook.com/Fieldays to find the link to your favourite Australasian bachelor.
FIELDAYS RURAL BACHELOR OF THE YEAR 2013 FINALISTS
Fergus King, Matamata, AKA, Proud Local Boy (26yrs): The sharemilker from the mighty Waikato is our local boy in the competition. Having attended Lincoln University he's well acquainted with the ways of the south too.
With business skills galore, he's more at home in the great outdoors stock handling and keeping an eye on his herd of girls than in an office. And while he's been keeping busy enjoying hunting, fishing, rugby, touch rugby and mountain running, phew… he's pretty fit, it's no wonder this fella is still single!
What's his perfect date we want to know – well, I just can't help but quote him: "A walk up Wairere
Falls, which look out onto the magical Waikato and my farm, followed by a dinner of roast lamb that's been cooked while we've been out walking along with a few wines and a lot of talking".
Gushing… ah, another bachelor to keep an eye on ladies!
Andrew Blake, NSW, AUS (33yrs): From NSW, Andrew is a horticulture professional who is now based on an organic, permaculture farm where he is responsible for the holistic management and regenerative farming practices for food and cattle.
Keen to make sure that 'the youth' of Australia get interested and involved in organic farming, he keeps his finger on the pulse and helps keep the younger generation informed with what's going on in the world of organics – how's that for community involvement!
Interested in sport, his ideal date is to get his sweetheart out onto a yacht to unwind, relax and watch the sunset over a fine bottle of wine. Not too bad for a carefree evening ladies…
Dan Korff, Victoria, AUS (24yrs): Also from across the ditch is Dan, a merino stud farm manager. He's super organised, looking after his flock and teaching his apprentices, or 'jackeroos' as they call them over there, core farming skills.
Interested in a variety of sports - including indoor netball, Dan's also a keen leather and wood worker who will take a brief from that special lady to whip up a one- off special something!
The perfect date for this Aussie lad is making sure it's something the lass would want to do. But, his ideas centre around a paddock stroll and early session at the flicks so that he would still have time to have a good chat afterwards. Look out – he describes himself as a bit of a romantic! Watch out for this one ladies! http://www.facebook.com/FieldaysDan
Monty Bamford, Canterbury (22yrs): Representing Canterbury plains, we have Lincoln University graduate Monty, who was brought up on a farm and is now involved in agricultural analysis. With a typical day spent conducting trials and gathering information that helps keep NZ on the cutting edge globally, this guy makes a white lab coat look hot!
While outside the office, this Crusader is keen on keeping fit with cricket and football being faves. Hanging out with mates, reading crime novels and domestic duties have been distracting this guy from meeting his dream girl.
If you fancy being swept off your feet on a date night with a bunch of flowers and a candlelit FIVE course meal at a fancy restaurant, along with a boogie at the club afterwards, - what a rural man who loves to dance?! - Here's your Southern Man!
Sam Tretheway, Victoria (AUS) 29yrs: A Tasmanian who is a third generation farmer, he escaped to the mainland and now lives in Victoria on a family farm. He's a TAFE graduate and well-travelled adventurer who's big on family values. While he's handy with a tractor, training dogs and mustering sheep, he's known to be a bit of a sweet talker and wordsmith too.
Hard working and passionate about agriculture, Sam's excited to be heading to New Zealand – he's been here a few times and apparently reckons he can live here - and is on the look out for a Kiwi lass who's confident, challenging and pushes the boundaries.
The ideal date for this blue eyed hunk is comfortable in the city or country – dinner on the town and a show in Sydney, or a picnic lunch on the back of a ute. Watch this space ladies….
Simon Washer, Taranaki (25yrs): This sharemilker is up before dawn – 4am to be exact – to care of a couple of herds of 'moos' well before breakfast.
This keen Young Farmers Club' member keeps busy throughout the day, catching up with farm staff, contractors, and a visit into town for supplies.
A motocross and trail riding fan, you might just see this bachelor show you some sweet moves on his wheels whilst heading to his dream date – an evening picnic on the farm, complete with a view of the beach cliff top, watching the sunset. You'd be sharing a bottle of wine and dining out on Kiwi classic 'fish n chips' with plenty of good conversation keeping you entertained.
This Taranaki man with a penchant for spaghetti bolognaise is well and truly settled in to farm life and is on the lookout for that special someone! Ladies step up and introduce yourself to this Taranaki stud.
Tom Biesly, Gordonton, Waikato (28yrs): Another lad representing the local region, this ex-city slicker is completely at home in the country and who says he's never been happier since making the switch from the city to the country.
He's never looked back and is convinced he's now 'living the dream' – of course the one thing that's missing is that special lady that would really seal the deal and give him ultimate bragging rights to mates still tucked away in the big smoke…
A jack of all trades, this skilled handy man is not only handy in the outdoors with his ace farming skills when looking after a herd of cows – he's also into cooking, music, films, art, comics and reading about theology and philosophy. Now wonder he's been pushed for time finding his dream girl…
Glen Hammond, Geraldine, Canterbury (30yrs): This southern sheep farmer who's working the family farm is very social and full of old school charm. Whether he's playing golf, heading to the hills for a hunt or playing songs on his guitar around a camp fire, he's always up for a challenge.
Although he's skilled behind the bar – a result of pulling pints overseas - this Cantabrian's rural lifestyle has meant he's had limited opportunities to meet that special someone.
A true romantic, this rural bachelor's ultimate date involves being flown into a high country hut for a night with a roast leg of lamb and a few 'tins' of Speights to share, whist sitting in front of an open fire and chatting up a storm. And.. to top it off, waking up to a perfect South Island sunrise. Shucks, that doesn't sound too shabby at all!
Dates of Competition: Monday 10 June to Saturday 15 June 2013
Location: Mystery Creek, Hamilton, Waikato
New Zealand National Agricultural Fieldays will be held 12-15 June 2013 at Mystery Creek Events Centre, 10 minutes south of Hamilton. Fieldays is proudly supported by strategic partners - ANZ and the University of Waikato.
For more information and further updates, head to fieldays.co.nz.
For the latest reviews, subscribe to our Farm Trader magazine here.
Keep up to date in the industry by signing up to Farm Trader's free newsletter or liking us on Facebook