What's on at NZ National Fieldays 2014?
---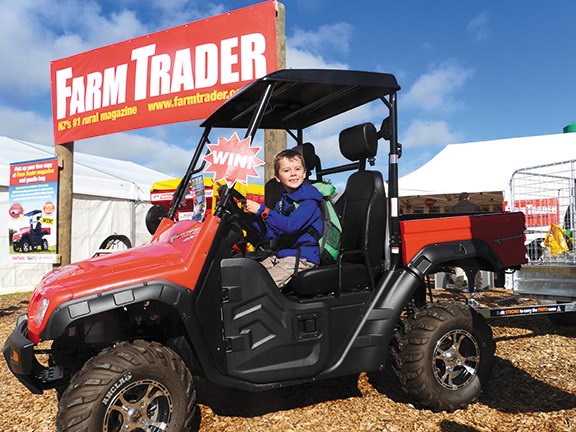 See the Farm Trader team at site D35 at Fieldays 2014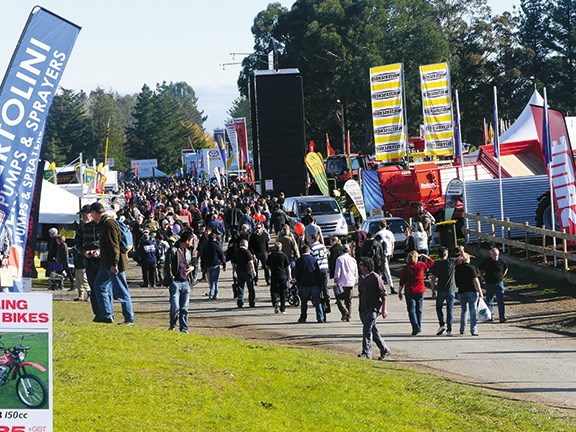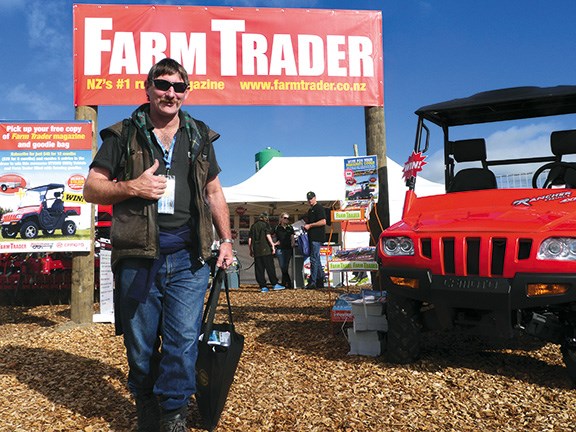 Subscribe to Farm Trader at our special Fieldays price and receive great prizes!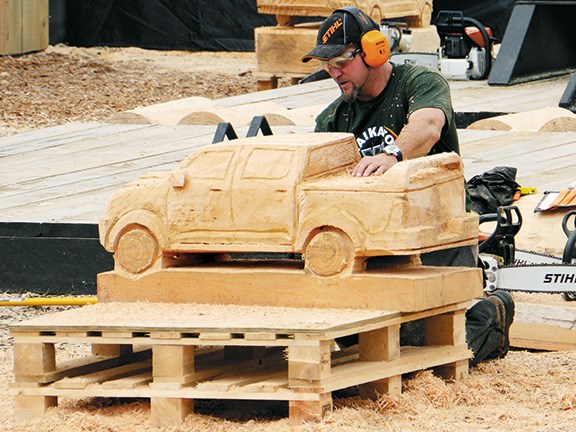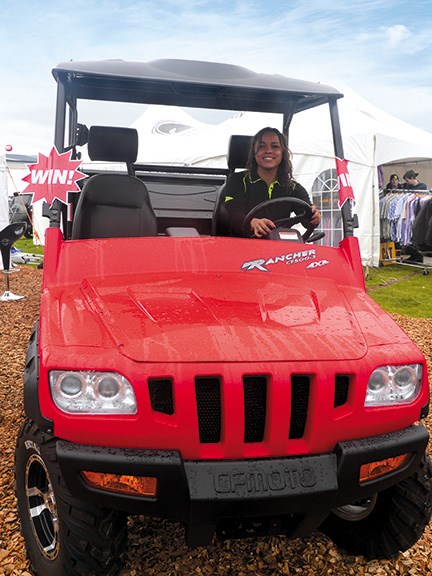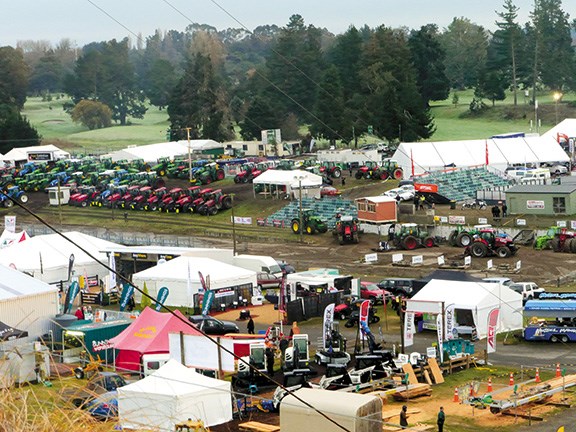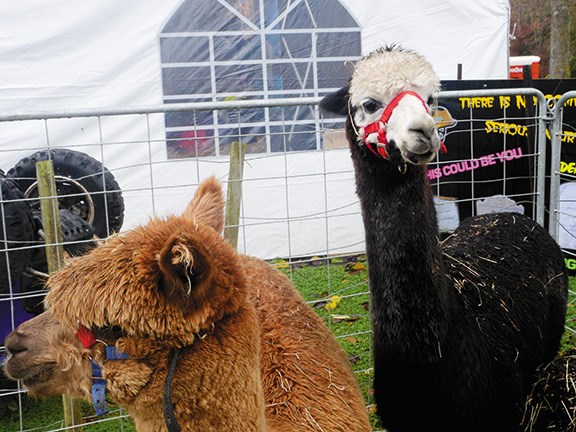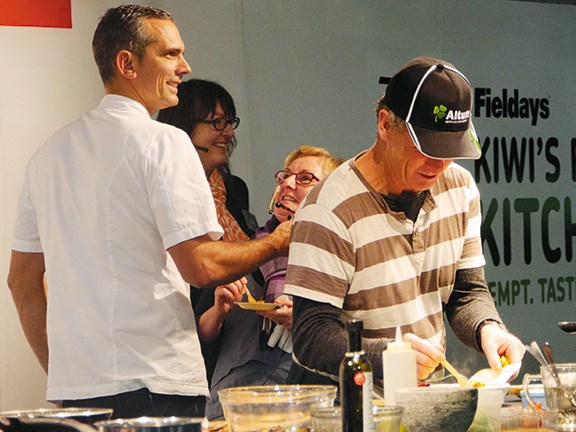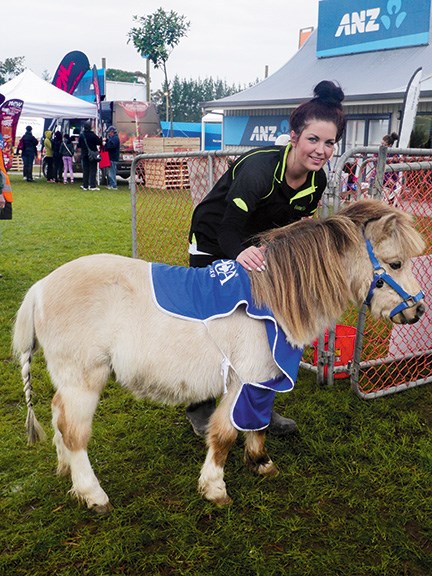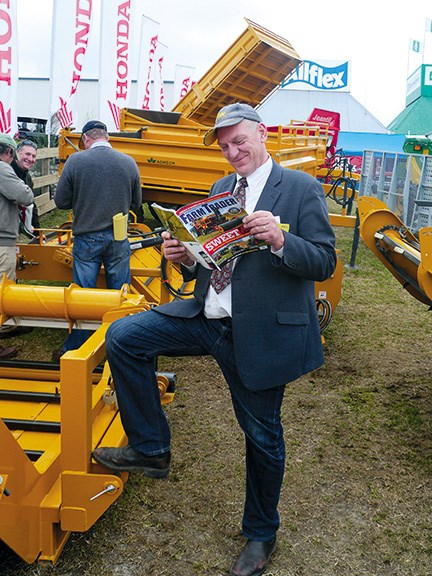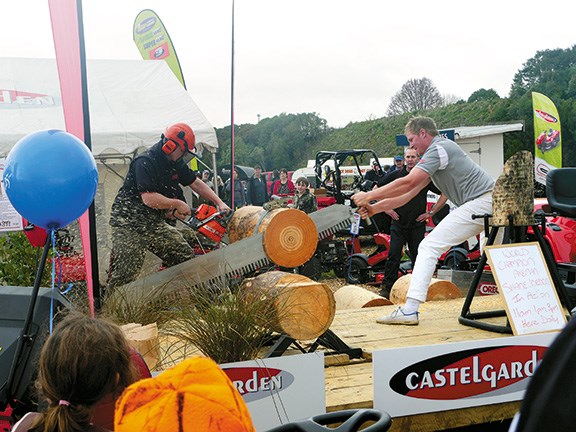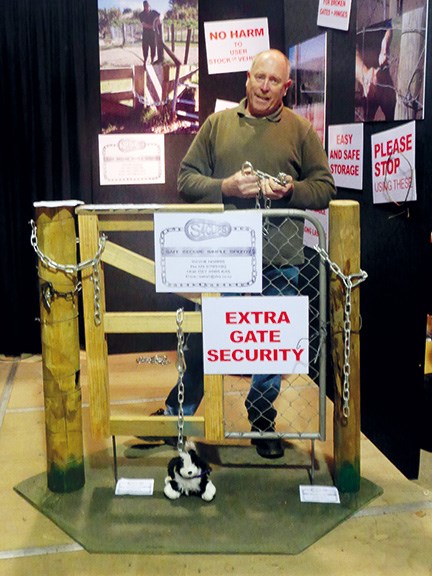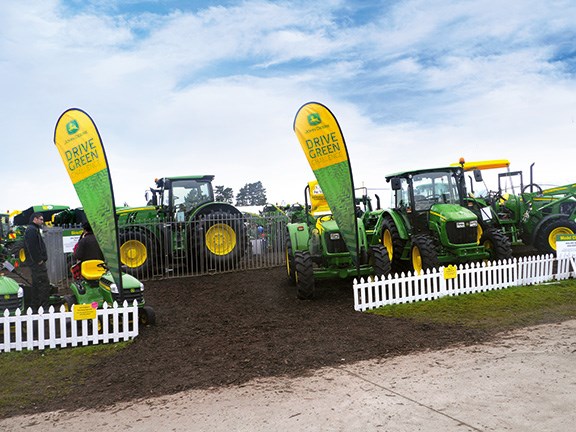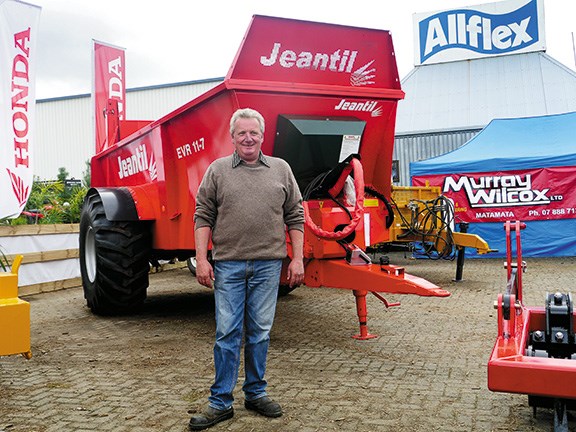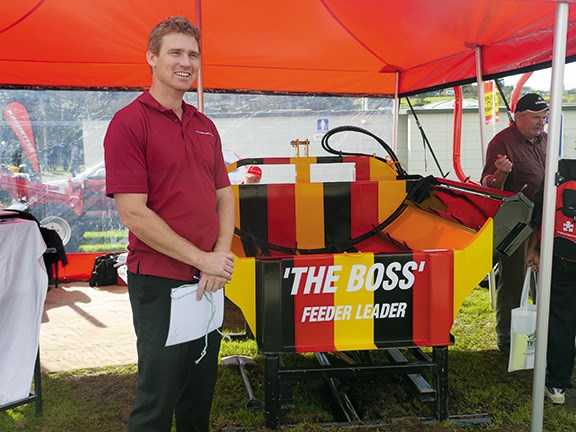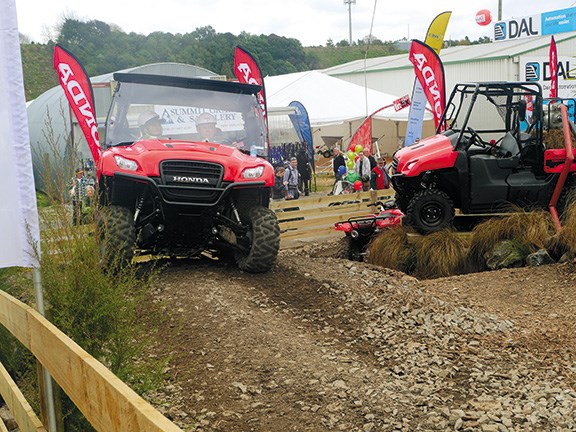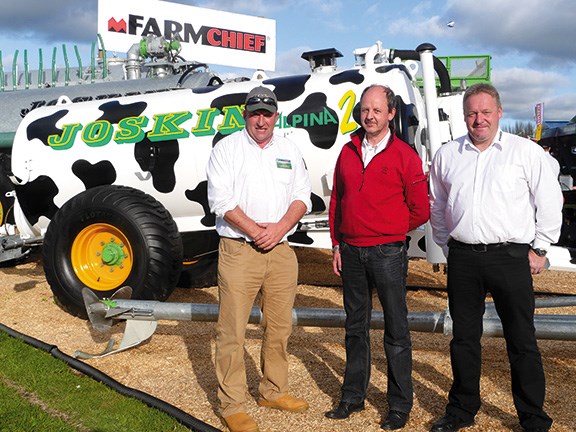 Each year, the 'must do' event on everyone's calendar, if they are in any way connected to agriculture (or even if they are not), is the NZ National Fieldays, a four-day event at Mystery Creek Events Centre in Hamilton.
The premier feature theme for this year's NZ National Fieldays on 11-14 June, is Managing Resources for a Competitive Advantage.
With the need to be mindful of resources, yet be productive, it will highlight areas in which New Zealand's agricultural sector can optimise, maximise, and develop systems and processes to help manage resources effectively and maintain our place among the world's best.
Companies who exhibit in the Premier Feature area will join what will be a highly visible part of Fieldays 2014, covering hot topics such as feed sources, nutrient management, animal health, workforce, security, control, traceability, water management, and innovative ways to source power.
Jon Calder, NZ National Fieldays CEO says, "New Zealand's competitive advantage, as a leading agricultural and primary producer, is our ability to efficiently and effectively manage and convert our available resources into protein.
"As a nation, maximising productivity in the way we manage and deploy our resources is something we have done incredibly well to date, and will continue to do so, if we work collaboratively across industry and sectors. With our Joint Premier Feature Partners PGG Wrightson and Xero on board, we are looking forward to exploring this theme further at Fieldays 2014."
With that in mind, these are some of the best things to check out at NZ National Fieldays 2014.
Honda Motorcycles New Zealand
Farm Angel is a new product to help prevent incidents and manage overall operator safety on the farm. Utilising the latest GPS and satellite technology, Honda's solution looks at ways to help prevent ATV accidents before they happen.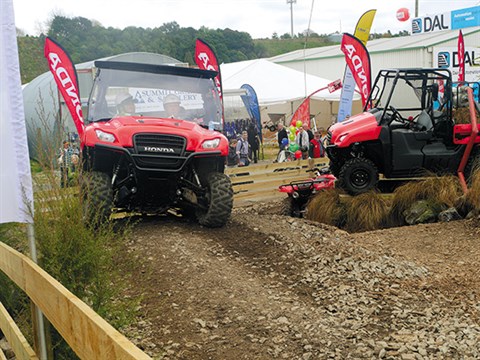 C&F Green Energy
This world-leading manufacturer of small- and medium-sized wind turbines is on a mission to make wind energy affordable and accessible to everyone.
C&F Green Energy provides and installs high yield, efficient and quiet wind turbines throughout the UK, Ireland, Europe, and Japan, and is looking to build a strong presence in the New Zealand market.
The proof of C&F's engineering capabilities can be seen from its customer list, which includes IBM, EMC, BMW, Mercedes, Ford, VW, and Thermo King to name but a few.
Waikato Milking System
Waikato Milking Systems will showcase its latest and best rotary and herringbone milking system designs and technology devices, designed to save farmers time, money, and labour in the dairy.
Simcro – Easi-Dose Applicator and Intramammary Magazine System
Simcro, in partnership with Merial/Ancare, has launched the Easi-Dose Applicator and Intramammary Magazine System, which incorporates an entire cow treatment into one four-dose magazine. Once the magazine is fitted into the Easi-Dose Applicator, a cow can be treated in an efficient, ergonomically friendly procedure.
Farmer feedback imposed a design brief that demanded a complete cow treatment in a single magazine, administered at a comfortable working height with high visibility and automatic cap removal.
Most importantly, the dose delivery method of this new system eases RSI strain with a natural handle squeeze, employing the whole hand in the operation. This is a dramatic change from the awkward thumb and forefinger squeeze of single shot syringes.
Farmers agree that this delivery system reduces discomfort and stress for both the animal and operator, while vastly improving treatment efficiency.
Synergy Positioning Systems Ltd – three new products
Topcon X-33 – Topcon has released a new low-cost grade indicate system — the X-33 GNSS excavator system. The Topcon X-33 ensures a fast, accurate cut grade and completely eliminates over-excavation, allowing the operator to cut to flat, vertical, and 3D surfaces.
The X-33's intuitive touchscreen display in the cab allows the operator to check both overall machine position and bucket position at any time, making drain formation and other excavation work simpler and quicker.
DJI S1000 UAV – The S1000 UAV (unmanned aerial vehicle) is a fully-automated, compact, vertical takeoff and GPS-controlled, unmanned aerial system designed to be both safe and stable. Made from robust composite materials and featuring retractable landing gear.
Faro Focus 3D Laser – This high-speed 3D laser scanner is capable of scanning objects up to 330 metres away and will record fast, accurate data, even in direct sunlight, making it a robust field tool for New Zealand conditions. The X330 features an integrated GPS receiver, giving it the ability to correlate individual scans in post-processing, making it ideal for surveying-based applications.
Walterscheid NZ Ltd PWE 675 wide angle PTO shaft – This Power Drive wide angle PTO shaft, with the new P 675 joint, was developed for use in heavy-duty applications with a tractor output of up to 400hp — such as loader wagons, big balers and feed mixers, and driving potato/beet lifters. Orders placed before 30 June, 2014, will have a special launch price.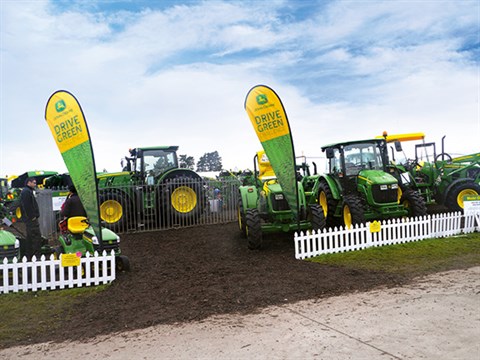 NZ National Agricultural Fieldays Tractor Pull Competition
The ever-popular NZ National Agricultural Fieldays Tractor Pull Competition will be another crowd favourite at Fieldays 2014.
Drivers compete against each other to determine who the best operator with the best tractor is. From standard farming tractors through to highly-modified tractors, horsepower is the only measure that counts. Crowds assemble to watch and cheer on their favourite while debating the pros and cons of each brand on show.
Tractor Pull heats
All heats are run during the week of Fieldays with competition finals on Saturday afternoon.

Fieldays Weight Adjusted Competition – Based on adjusting the weights according to the horsepower of the tractor, it's a matter of speed to the finish line.
Fieldays Weight Transfer Competition – Five weight classes up to 15 tonnes, this competition is based on transferring weight to see how far the tractor can get before the weight becomes too much.
Fieldays Modified Tractors and Tractors of Interest – Expect to see and hear the awesome power behind these bad boys, with tractors firing up to 600 horsepower.
Exhibitor Challenge – Expect some fun and action when Fieldays Exhibitors take each other on, tractor to tractor, over a slalom course.
NZ National Fieldays facts
NZ National Fieldays marks its 46th anniversary this year.
There will be over 900 exhibitors at this year's Fieldays.
Each year the Fieldays Premier Feature theme provides a compelling showcase for what's happening throughout New Zealand's agricultural industry, promotes adoption of current knowledge and technologies, and offers solutions for upcoming challenges.
See the Farm Trader team at site D35. Subscribe at our special Fieldays price and receive great prizes!
Keep up to date in the industry by signing up to Farm Trader's free newsletter or liking us on Facebook