Fieldays 2014 a success despite stormy start
---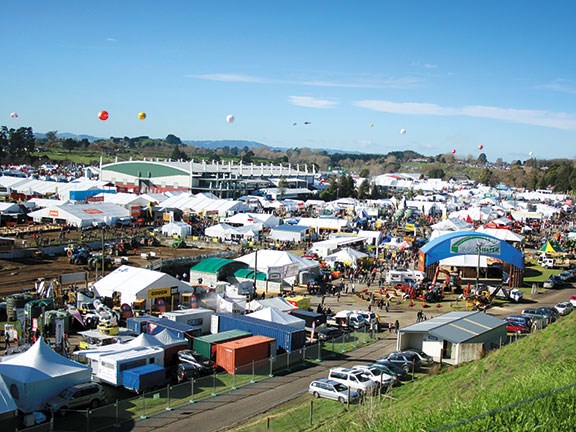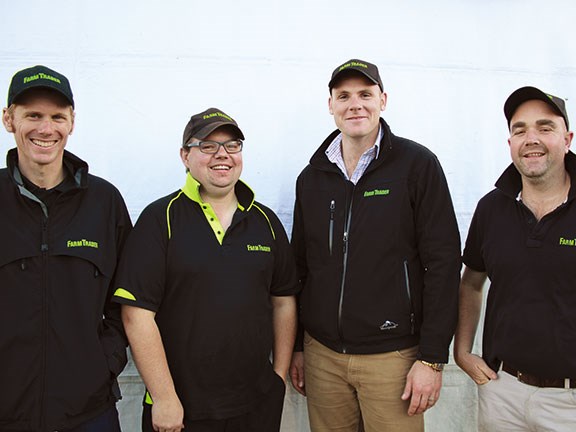 Some of the hard-working Farm trader team: Mark Fouhy, Ronnie Proctor, Jaiden Drought, and Brent Lilley.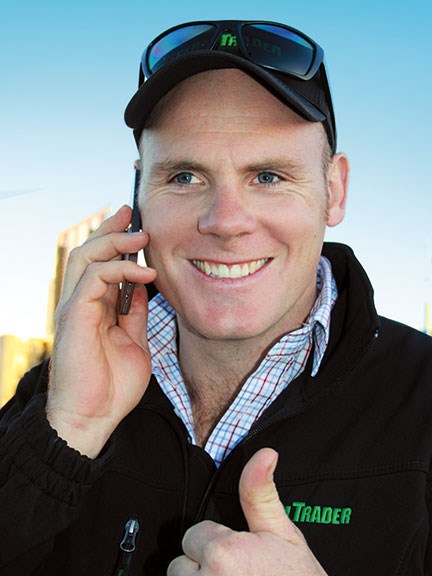 Farm Trader writer Jaiden Drought was kept busy checking out the latest machinery at National Fieldays.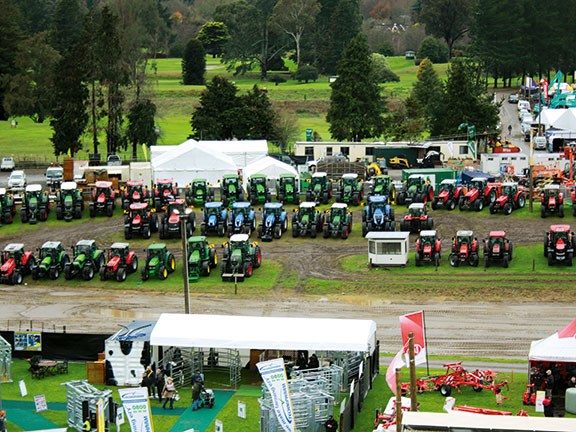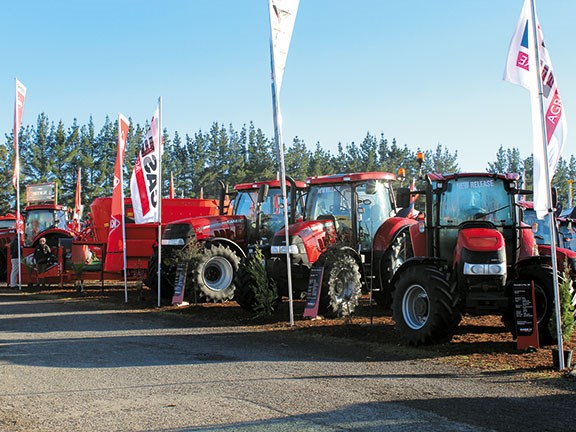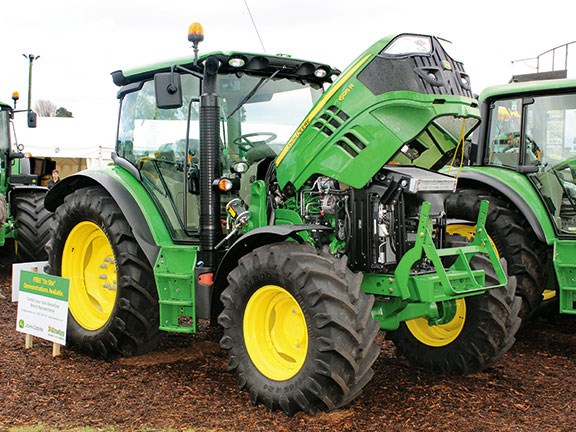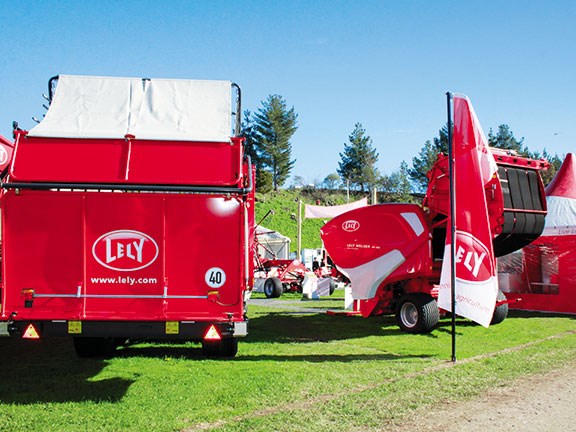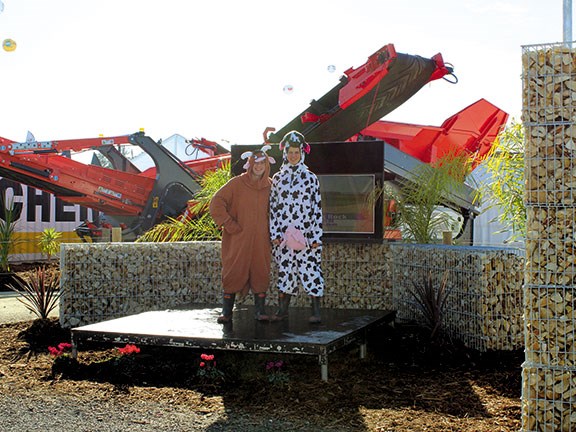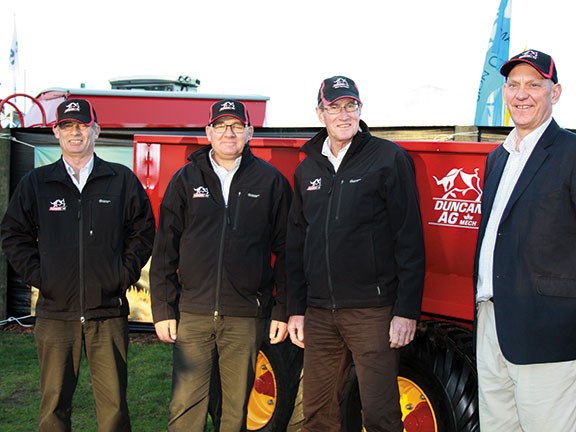 A happy partnership: flanked by the Duncan Agmech four-bale Multi Feeder are Duncan Ag North Island area manager Grant Thompson, Duncan Ag South Island area manager Robert Barker, Duncan Ag general manager Craig McIsaac, and ex-owner of Agmech Gary Baker.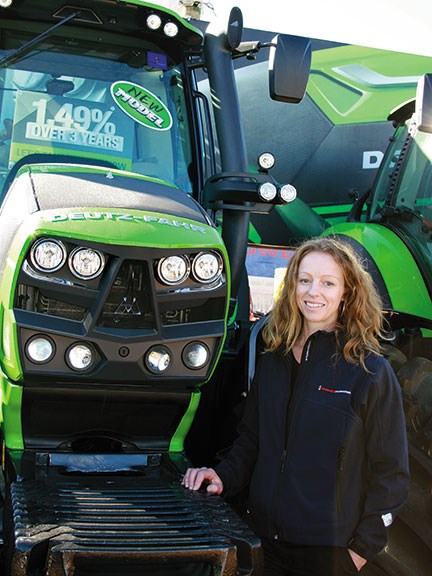 The new Deutz Series 5 and 6 pulled in the crowds at Power Farming's immaculately presented site. Marketing manager Katrina Younger says this year's National Fieldays was very successful.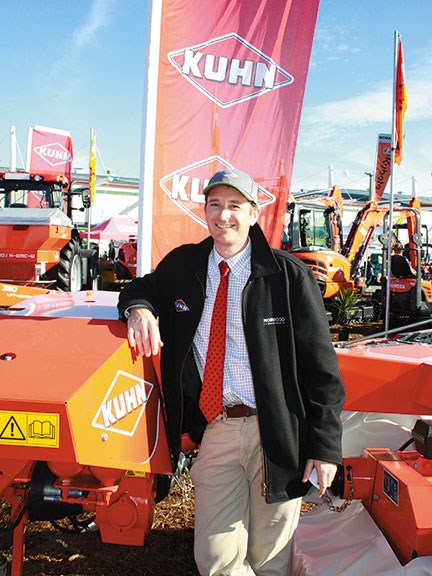 "I've never had a day at Fieldays like today, with so many genuine buyers coming through the site. We had people queuing up at one stage," says Kuhn national sales manager Brian Robertson.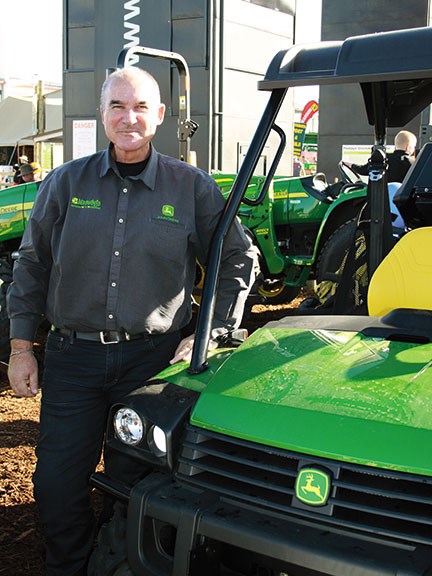 It was worth the effort for AgGrowQuip NZ Ltd, with sales manager Paul Le Prou dubbing the final day as possibly 'the best day ever'.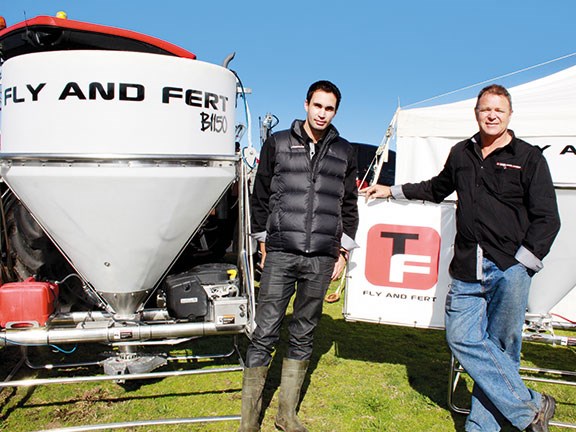 Metalform marketing manager Tim Henman and Metalform Australian sales manager Neil Parker in front of the newly released Fly and Fert, NZ's only aerial slurry helicopter bucket.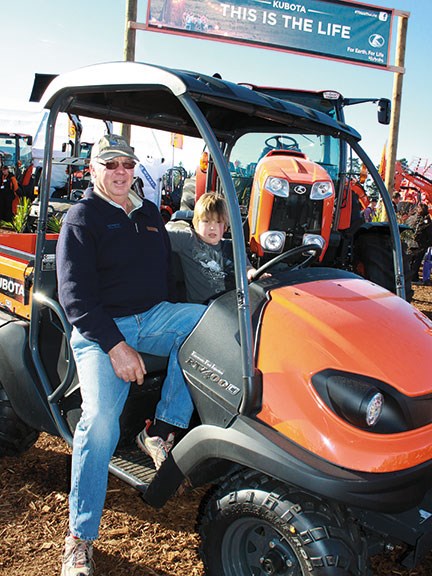 Rob Taylor and grandson Sam Innes from Cambridge relax on the Kubota 4x4.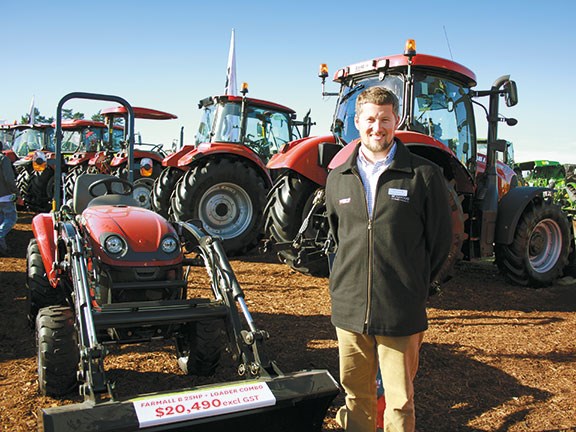 Case operations manager Tim Fanning - three new Case IH models were launched at Fieldays 2014.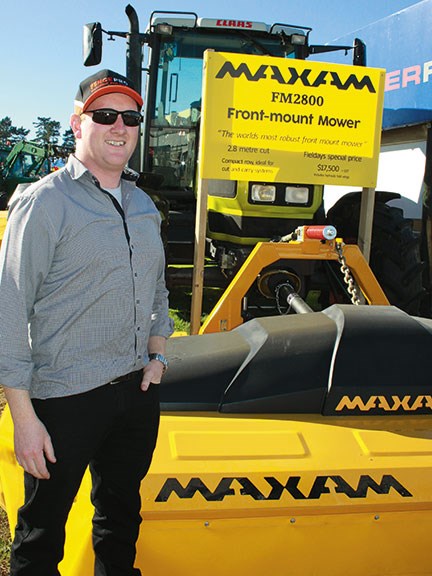 Maxam Machinery's Grant Barnes says the Maxam team was blown away at the level of interest in the front-mount mower FM 2800.

The 46th NZ National Agricultural Fieldays started less than ideally, with strong winds and heavy rain dampening spirits and ruining the efforts of many days' work setting up immaculate sites.
However, National Fieldays isn't home to those who make up the backbone of New Zealand for nothing. Teams of workers simply got stuck in, reset sites, tidied up, and got ready for business. And they weren't disappointed. While numbers through the gates were down over the first two days, those who did come were serious buyers.
"We might not have had the expected volume of people through on Wednesday and Thursday but they were here for the right reasons," says Case IH operations manager Tim Fanning.
"Despite the drop in dairy payout, from what we experienced there's still plenty of confidence out there."
CFMoto NZ general manager Dale Schmidtchen agrees, saying CFMoto achieved all of its goals and more.
"It was our first time at National Fieldays and we had a fantastic time, selling everything we had on site and taking plenty of orders, particularly for our UTV range."
First time international visitor to National Fieldays and CFMoto director Mike Poynton admitted to being 'blown away by the sheer size of the event'.
With almost 120,000 visitors through the gates over the four days, the stormy weather of the first two days was thankfully replaced by sunshine, allowing the 900 exhibitors showcasing their products to shrug off their wet weather gear.
National Fieldays CEO Jon Calder was happy to see the event finish on a high, with more than 32,000 visitors through the gates on the final day.
"I particularly wish to commend the stand-out effort from all our staff and volunteers, their positive attitude right through from the early hours of Wednesday morning when fierce winds and rain could have threatened our event, and their constant ability and readiness to roll up their sleeves and just make things happen.
"Despite two rough days, we've seen just short of 120,000 visitors to this year's event. I'd like to thank our exhibitors, particularly those who stepped up and made amazing award-winning sites, for helping us put on another great event for 2014. The relevance of this year's Premier Feature theme has been very evident throughout the event and appears to have fit really well with the sector and our international visitors, indicating Fieldays plays an integral part in New Zealand's agribusiness."
For the latest news and reviews, subscribe to Farm Trader magazine here.
Keep up to date in the industry by signing up to Farm Trader's free newsletter or liking us on Facebook