CFMoto Ride Day
---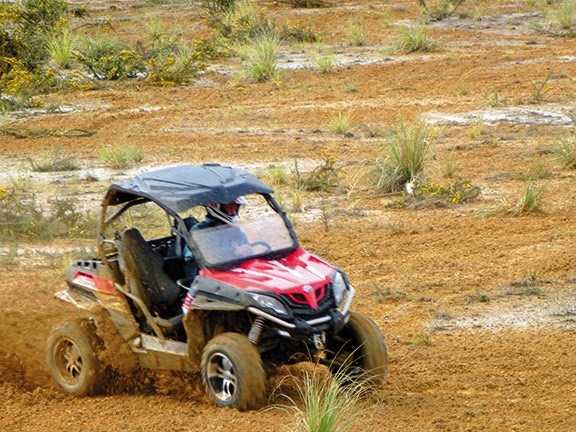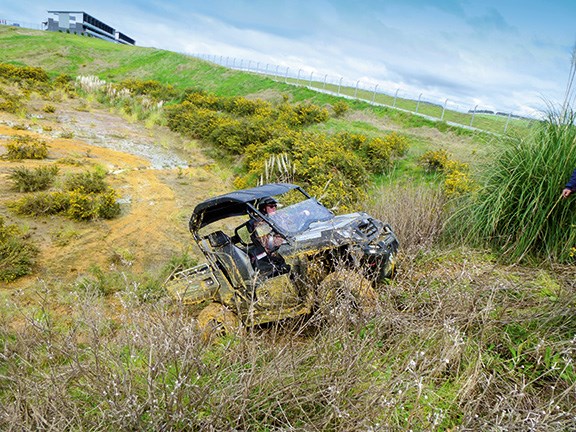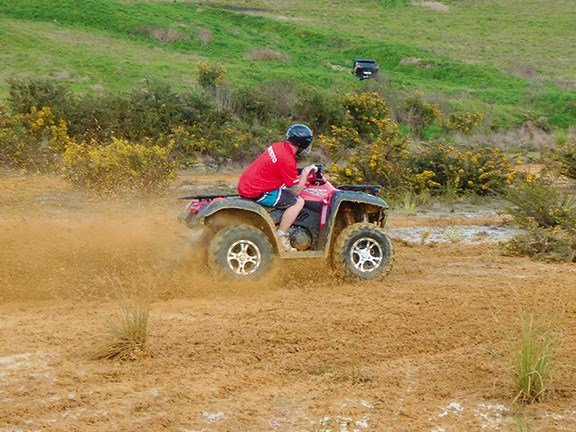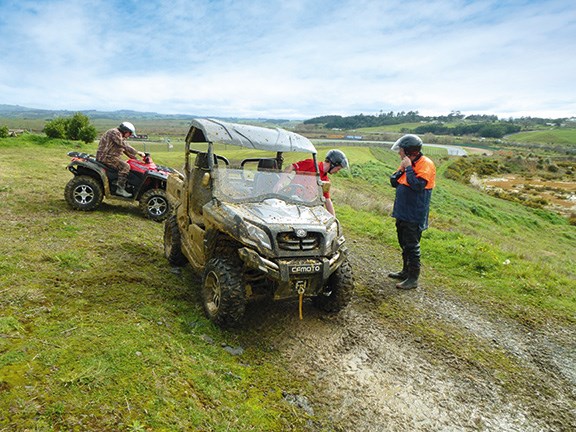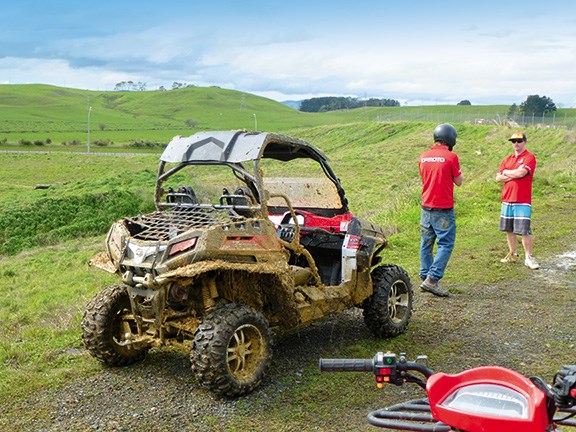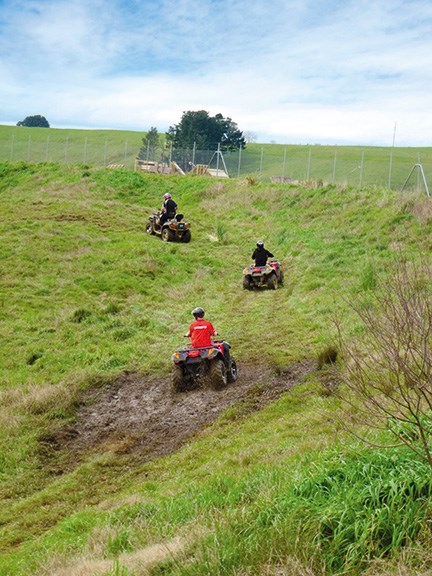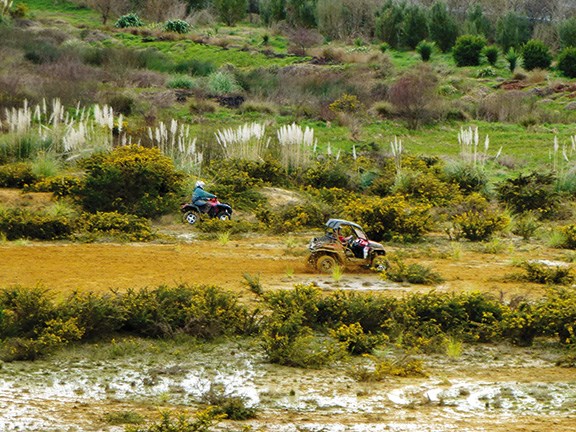 Any manufacturer confident enough in its products to let a bunch of complete strangers loose in somewhat-challenging conditions gets a big thumbs up from me — and that is exactly what CFMoto did, putting four of its latest machines up for some rigorous 'testing' recently.
Hampton Downs raceway, in northern Waikato, is probably better known as the home of one of New Zealand's premier racing circuits, but on this day it was a rougher off-road area alongside the track that was of more interest to us, with undulating contours, hills, and a large, muddy clay pan to put the CFMoto machines through their paces.
Models present
CF500
Although the smallest ATV on the day, the CF500 is still packed full of features commonly found in the higher end of the market and the single-cylinder, four-stroke, 493cc engine delivers plenty of power on demand. Independent, adjustable front and rear suspension gives a smooth ride, push button 2WD/4WD on command, and an electronic diff-lock will get you out of the stickiest situations. An automatic CVT transmission with selectable high and low gives excellent control.
X8
There's just something about that distinctive note that comes from the V-Twin engine — it lets you know you're in for a treat from the moment you fire it up. And the four-stroke, fuel-injected, 800cc example found in the X8 ATV from CFMoto definitely doesn't disappoint.
Even though the X8 is the heavyweight of the ATV lineup, there is more than enough power to tackle the toughest terrain and a two-up seat on the back makes it safe to take a passenger along for the ride. Electric power steering was definitely a welcome inclusion on a bike this size.
U8 and Z8
While the U8 and Z8 make use of the same responsive 800cc V-Twin engine and Canadian-built CVT transmission, this is largely where the similarities end. The U8 is built to work hard. The sturdy double A-arm suspension and an ample-size tray in the back can accommodate up to 230kg of cargo, with a 500kg towing capacity for those serious jobs around the farm. The Z8 on the other hand is purely built for performance and fun, with impressive suspension and handling, aggressive styling and racing bucket seats with a five-point harness.
The CFMoto story
CFMoto has been manufacturing engines since the 1980s and more recently turned its attention to motorbikes, scooters, ATVs, UTVs, and SSVs in its modern factory in Hangzhou, China. Unlike some exporters, CFMoto takes pride in manufacturing a quality product and selling it at an economical price. This is evident in the fact it now exports to more than 60 countries and is seeing strong growth in western markets, such Australia, USA, and Canada.
While CFMoto machines have been around in New Zealand for a few years, recently there have been some pretty big changes. The sole importer is now Mojo Motorcycles, a subsidy of Mojo Motorcycles Australia, which gives its dealer support and access to an impressive stock of parts in its Melbourne warehouse.
A network of dealers around the country is currently expanding, with confirmed dealers based in Whangarei, Auckland, New Plymouth, Sanson, Nelson, Greymouth, and Balclutha there is already coverage across the country, with more locations set to be announced in the very near future.
The National Fieldays earlier this year was the first stand-alone showing of the CFMoto brand, with many new exciting models on its site. It was heralded a large success by those involved with a huge amount of follow up interest and sales.
Plenty of praise goes to everyone who made this ride day happen — the team from Experience Motorcycles Auckland, Mojo Motorcycles, and the dealers who travelled from around the country to be involved. Looking at the machines on offer, there were a couple of key points that stood out for me when it was all said and done.
Firstly, they all featured impressive downhill engine braking that gives excellent control on steep descents — something which rates fairly highly my opinion. Second was the responsive power available on the three models that featured the 800cc V-Twin engine.
CFMoto is now one of the fastest growing brands in Australia. Its commitment to continued improvement and competitive pricing is sure to win favour on this side of the Tasman.
The ride day was hosted by Auckland-based Experience Motorcycles, in conjunction with Mojo Motorcycles. subscribe to Farm Trader magazine here.
Keep up to date in the industry by signing up to Farm Trader's free newsletter or liking us on Facebook