Hawera and Stratford A&P shows add tractor pulling
---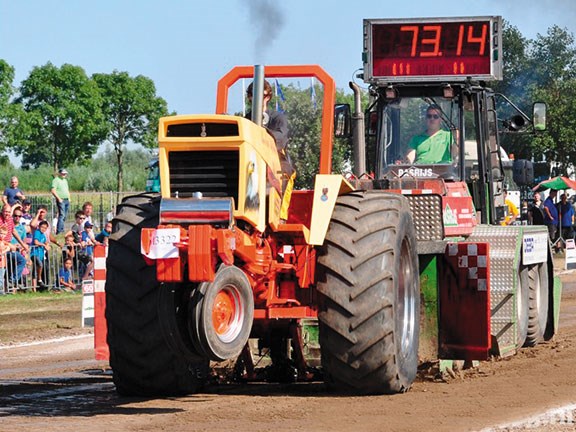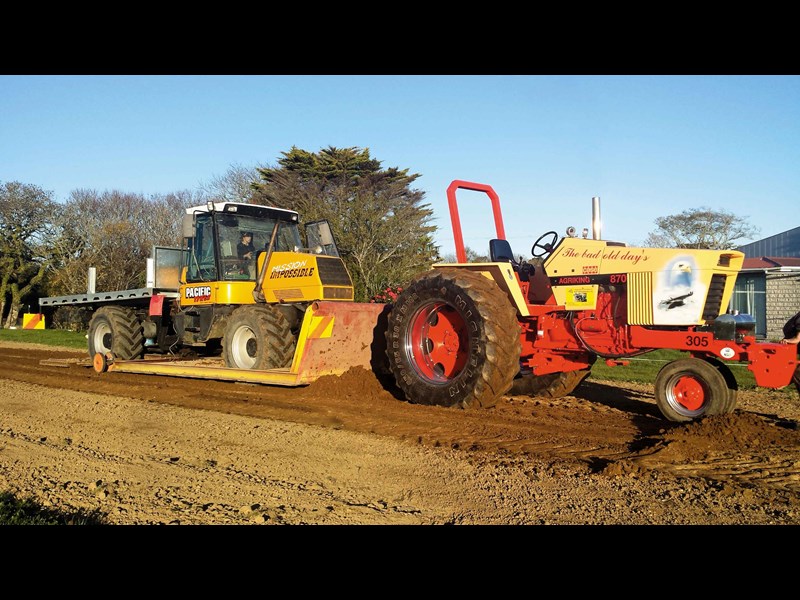 Taranaki Tractorpull has confirmed appearances at both Hawera and Stratford A&P shows for 20-22 November and 29-30 November respectively.
Both of these events will feature exhibitions of modified tractors (running at 11am and 2pm), with the public competition starting at 5pm on the Saturday evening. Entries can be made on the day, to allow for a day's work before heading to the show for the evening competition. However, it is recommended to pre-book your entry ($50) via Taranaki Tractorpull.
The Egmont A&P show (Hawera) will be the New Zealand debut of Bad Ol' Days, which has recently arrived from Holland. This is Karel van Loo's latest acquisition and is sure to be another huge crowd pleaser, running 500hp from the Case Agri King 870 row crop tractor. Karel will also have the ever popular Swedtrac out with its 800hp 8.1-litre Scania engine.
Special guests in attendance, Country TV, are putting together a documentary on Karel and tractor pulling in New Zealand, so who knows, you might score your tractor or your business a free plug on television – every sponsors dream.
They have been to Karel's workshop in Midhurst where they have observed the building of New Zealand's first jet-powered tractor Dombo which is getting ever closer to completion, so watch this space.
It is a busy few months ahead for Taranaki Tractorpull and the crew, with events planned every month over summer, all over the North Island. So if you're wondering what it's all about and how to go about getting a tractor pull at your place, Karel is more than keen to talk to you about how easy it is to put on a day's great entertainment.
His sledge arrives fully self-contained and ready to go, and a few of his modifiers are always part of the day to show the crowd how it's done in Holland – and where he sees it heading in New Zealand.
This is a great way for contractors to have an end-of-season staff function with a few clients, a YFC summer event between clubs, or a community day with some rural flavoured entertainment. All you need is 120 metres of good dirt for a track, and you're away.
For more information give Karel a call on 0212 020 611 or visit facebook.com/taranaki.tractorpull to see just how infectious the enthusiasm Karel has for tractor pulling is.
For more farming news, machinery reviews and agricultural events, subscribe to Farm Trader magazine here.
Keep up to date in the industry by signing up to Farm Trader's free newsletter or liking us on Facebook