John Deere Drive Green Demo Day
---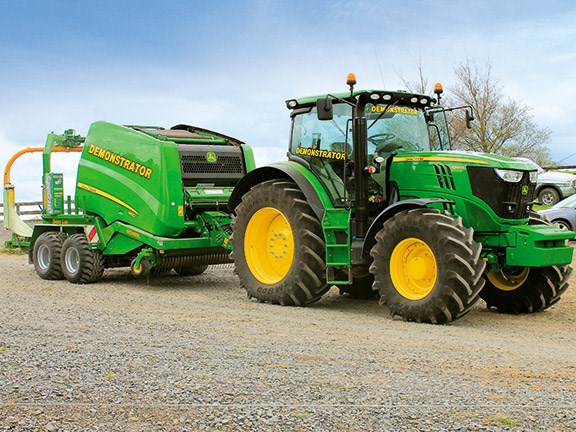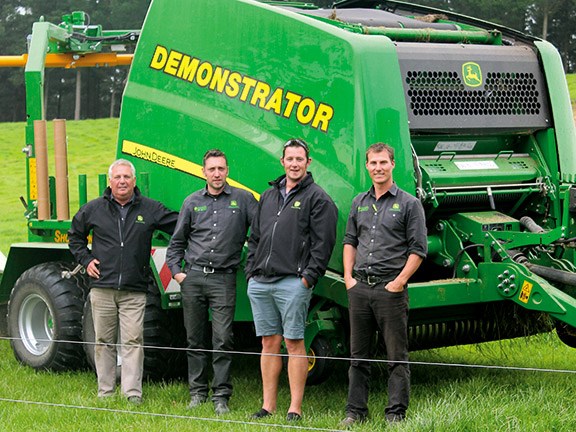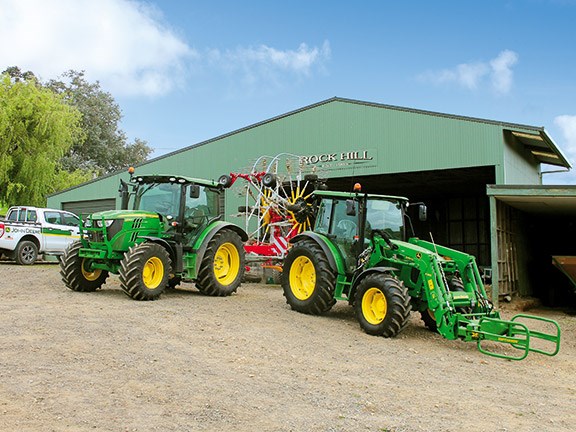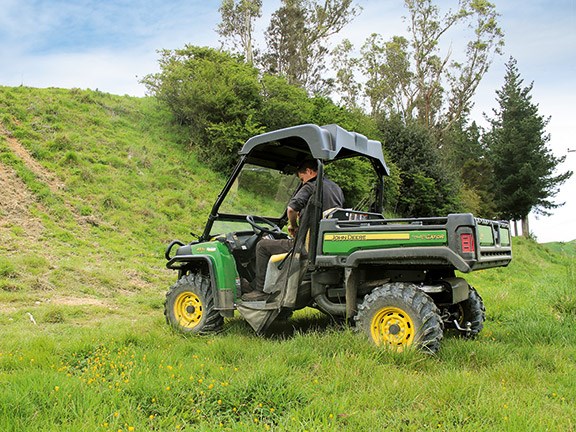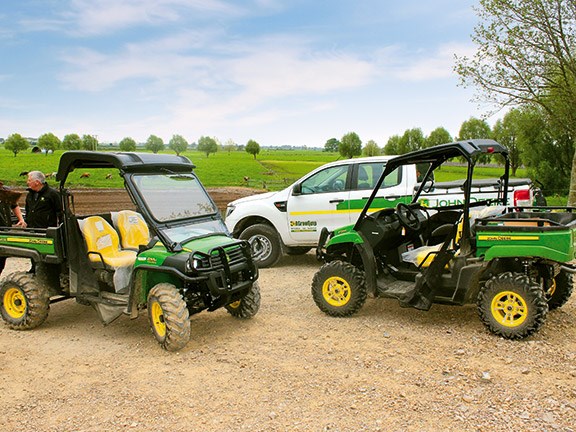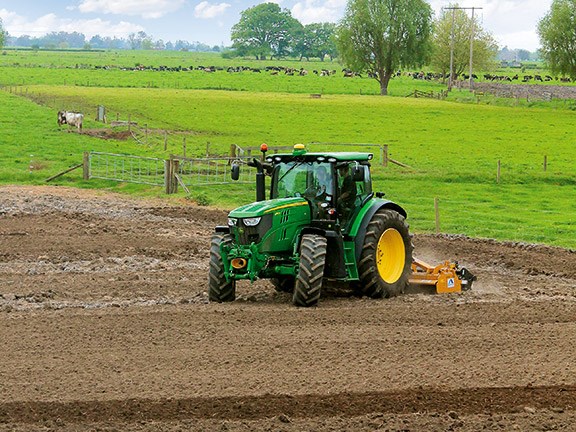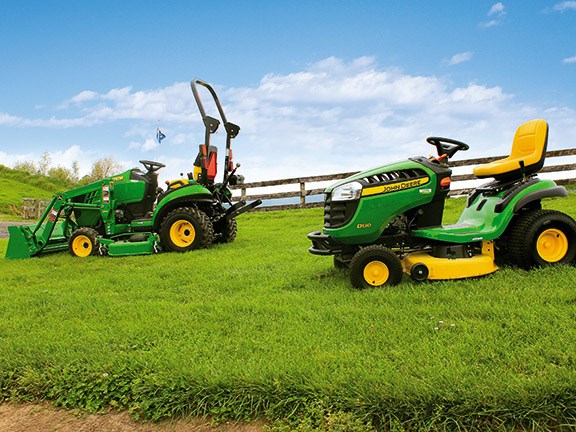 Seeing a line-up of John Deere machinery en masse is an impressive sight. I attended a Drive Green day organised by new AGrowQuip Cambridge branch manager Bevan Dale and his sales team, at Wallis Quarries at Rotorangi, on the outskirts of Cambridge.
As well as the John Deere line-up, there was a range of equipment from some of AGrowQuip's other key suppliers. OriginAg (Pottinger), Webbline (Goweil) and Hustler all had a variety of test implements available to take care of surplus grass, from mowing, raking, and baling/wrapping to feeding out.
OriginAg also supplied an Alpego cracker/sub-soil aerator and power harrow for testing on the maize ground.
John Deere equipment available on the day included ride-on mowers for the home lawn, sub-compact (great for lifestyle blocks) as well as the commercial ZTrac zero turn machine. A range of tractor and loader combinations in cab and ROPs from the 5 and 6 series were onsite over the two days as well, with a 6190R attached to the new JD 960 Variable chamber baler/Goweil G5040 wrapper baling 160 bales over two afternoons.
For those interested in precision agriculture and the benefits it can offer, the AGrowQuip guys also had a 6150R and power harrow fitted with AMS/Autotrac guidance system.
Other machines available to test included Gators utility vehicles made by John Deere: the hard working XUV 855D (a diesel version) features an improved dash layout, engine braking, power steering and safety mesh shield doors.
And the new XUV 550 – a slightly smaller 570cc V-twin petrol version – at a pretty competitive price for a new ATV of similar size, with the safety and load carrying capacity of a UTV. I was very impressed with stability and climbing ability of these machines.
Talking with Chris Hughes, one of the sales personnel from AGrowQuip, they were very happy with turnout over the two days during a busy time of year.
With beef farmers currently doing well, and things a little tougher for those in dairy, I wouldn't expect new tractor sales to be up this year.
Chris did tell me mower and Gator enquiries were good however, with more people seeing the benefits offered by these machines over the more traditional ATV's used on New Zealand farms.
Aside from offering customers the chance to test out the machines, the AGrowQuip team have a training event planned involving service/parts/admin/sales staff up-skilling and getting to know the gear better.
Future possible Green Drive days are planned for February and March 2015, so watch your local paper for location and dates or check in on the Farm Trader Facebook page.
For the latest reviews of farm machinery, subscribe to Farm Trader magazine here.
Keep up to date in the industry by signing up to Farm Trader's free newsletter or liking us on Facebook