Toplink demo day: a Powerspread Pro 3200 in action
---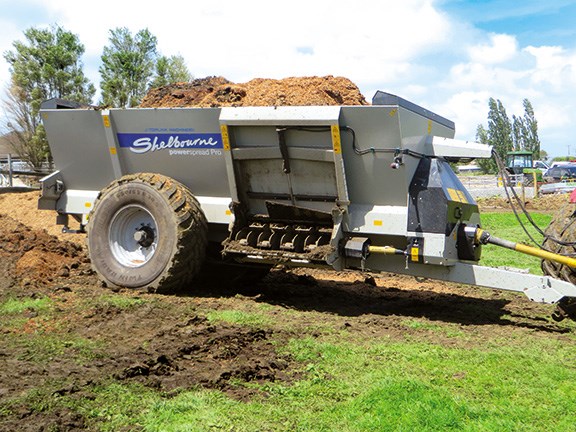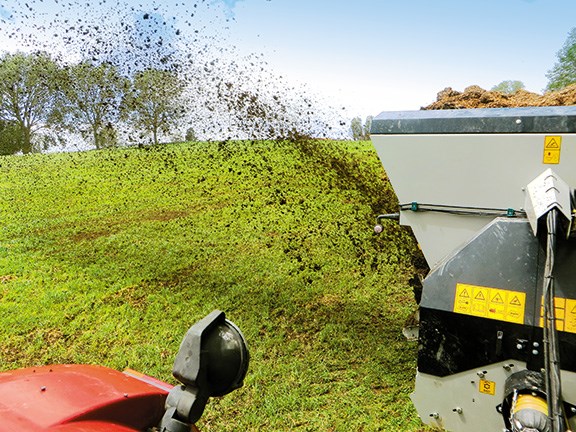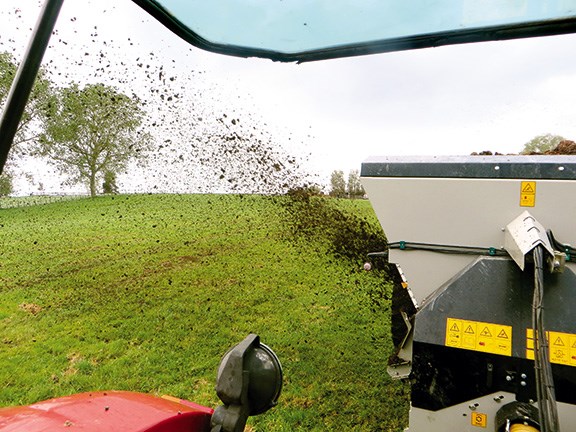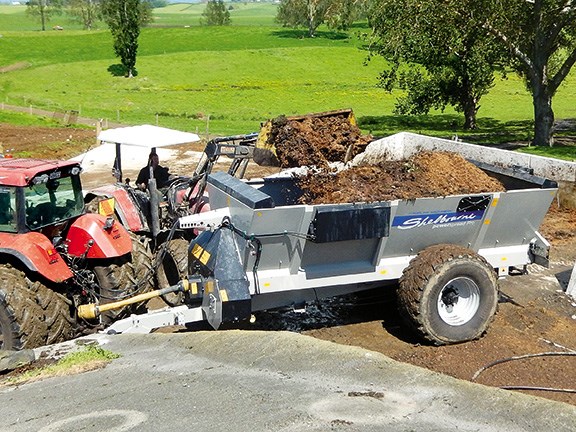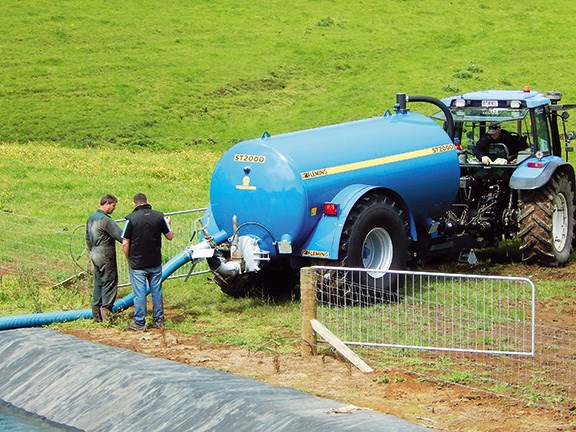 Also on demo was the 9000-litre Fleming tanker, also imported by Toplink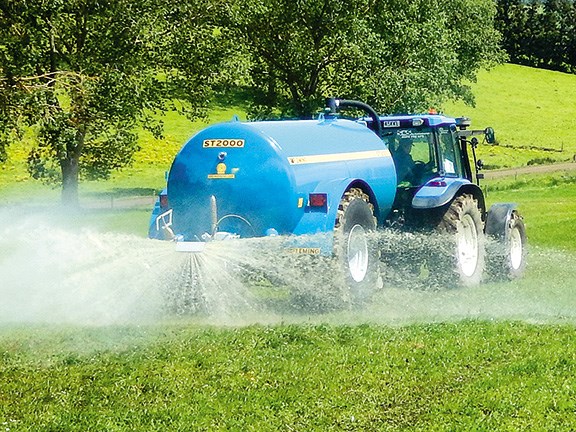 The latest 'who flung dung' Shelbourne muck spreader is put through its paces.
Shelbourne Reynolds made its name in England, developing the world's first and only stripper header; a combine harvester that strips the grain at the head, rather than gathering all the straw in as a conventional harvester does.
But the engineering and design prowess doesn't stop there. The solid muck spreader range imported and distributed in New Zealand by Toplink Machinery of Te Awamutu, has a number of unique features which make it stand out from the crowd.
Toplink has run a series of demo days around the Waikato recently, with the factory's international support manager Matt Tomkinson in New Zealand specifically for the demos. Grasslandz event manager Andrew Reymer caught up with them on an Ohaupo dairy farm, where the Powerspread Pro 3200 was in action, as well as the Fleming ST2000 Slurry tanker, also imported by the Toplink team.
The event was one of a series of demonstration days hosted for invited clients. Reymer was keen to see these machines in action, as the next Grasslandz event will feature a large effluent and muck section, with similar muck spreading kit, as well as a two-million-litre lined effluent pond to allow demonstrations of stirrers, pumps and irrigation gear for farmers.
Of course, solid muck spreading has been around for years overseas, as housed cows and animal bedding distribution is commonplace, but it is only recently starting to become popular here in New Zealand. This is largely due to tighter environmental regulations, and more frequent solid separation on farm.
Couple this with more herd homes; stand-off pads and feed pad use; a growing goat industry; as well as a growing recognition of organic matters use in cropping, and it all makes for a fast growing market in New Zealand.
The first stand-out feature of the machine is its absolute simplicity and rugged design. The powerspread pro-range is a side discharge machine, with just two rotating parts; the discharge rotor and a large central auger rotating at just 13rpm to bring material forward. Both rotors are chain-driven off the PTO, there are no gear boxes anywhere on the machine.
In fact, Toplinks parts department won't get much business from this machine at all. With very few specialised moving parts, there is almost nothing that can't be repaired from the local bearing, chain or bolt shop.
The rotor is 1.4 metres wide with Hardox wear plates, and made short work of the 14-tonne payload, spreading over a 24-metre width incredibly evenly. One week after the demo and a few overnight showers, and there is no trace of any solids left behind.
A reverser is also available if something ever does get jammed up. It's not uncommon for these piles of waste on a farm to become a dumping ground for some stray posts, broken concrete and other farm junk. The reverser is a basic system (again, no gearbox or expensive transmissions,). Just put the PTO on another stub shaft at the front of the machine, and everything runs backwards, simple and effective.
Another feature is the sealed bathtub design. The door to the rotor is watertight, so looser solids will not dribble all the way down the farm race to the paddock, a big feature for a number of contractors attending, who currently run rear discharge machines.
For the latest farming news and reviews, subscribe to Farm Trader magazine here.
Keep up to date in the industry by signing up to Farm Trader's free newsletter or liking us on Facebook