New Zealand fencing competitions heating up
---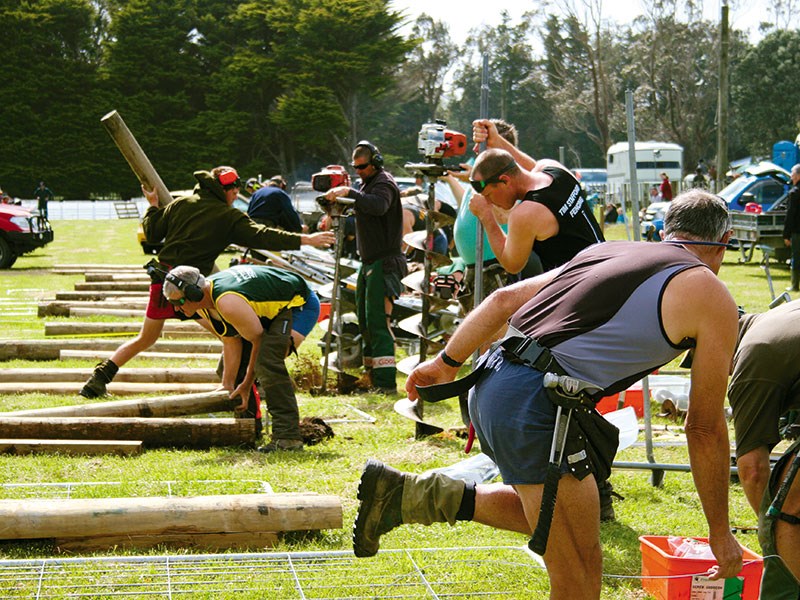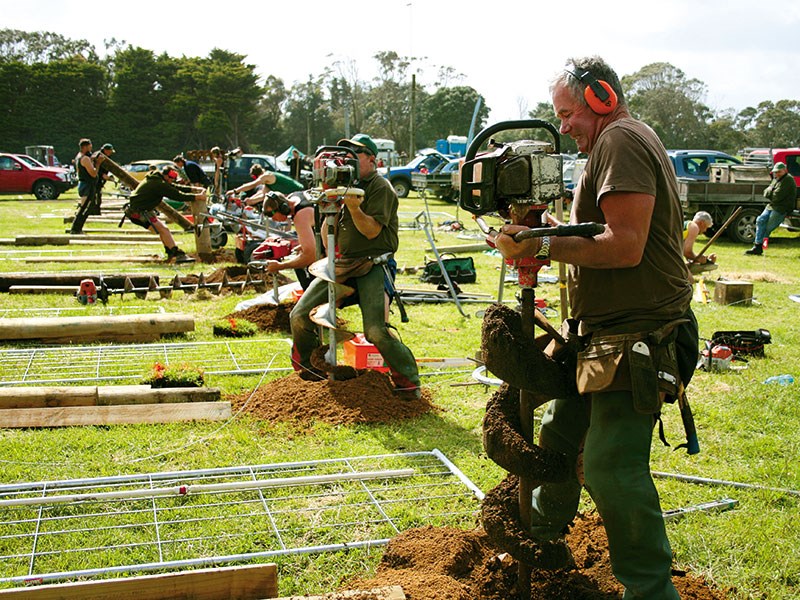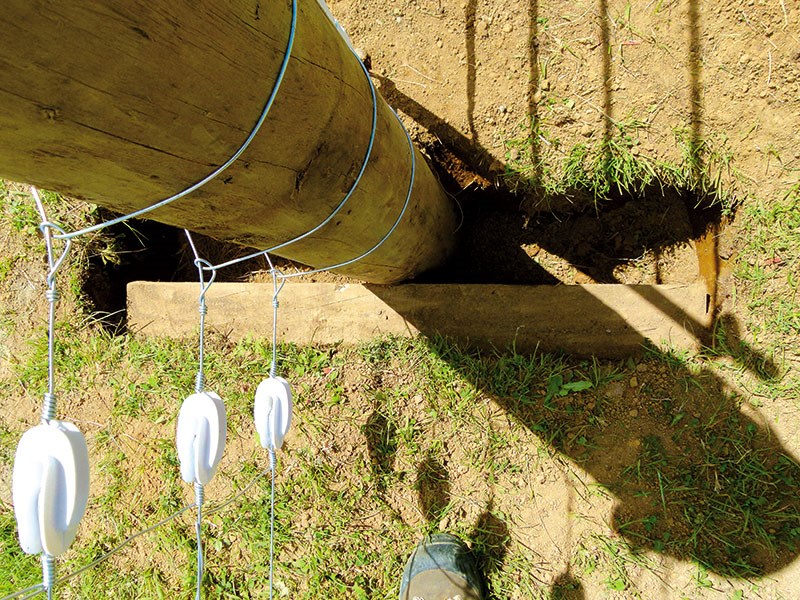 NZFC Regional Fencing competitions are fast looming, with competitors around New Zealand honing their skills.
The second fencing competition of the 2014/15 Regionals was held at Waverley in mid-November. This competition is organised and run by Stephen Hooper from Waverley. Hooper is one of those stalwarts of fencing who was encouraged by the likes of fencing legends Neville and Frank Price. Hooper is essentially a farmer, who was also a shearer and then a part-time fencer, with many years shed building as well. It is people like this at the grassroots level who help keep industry best practice to the fore.
Eleven teams from throughout the North Island lined up for a handwork fence five-wire electric fence that was 30 metres in length. One 2.4-metre stayed strainer assembly at one end and one 2.1-metre blocked strainer assembly at the other end, five wooden posts, a hung steel pipe gate with latching post and an electric Taragate four-strand tape gate at the other end.
Judging is based on the different construction components including strainers, stay and breast block, stapling and wire gauging, electrics and wirework (including tie-offs), gate hanging, posting and tidiness. These points are subtotalled and then points are awarded for wire tension, safety (including wearing PPE and safe practice usage of chainsaws and borers). Time penalty points kick in once the first team has competed their line, with the fastest team being 52.20 minutes through to 182.95 minutes for the last team off the line.
While some of the teams were composed of long standing and experienced combinations, there is a trend at the regional level for less experienced competitors or employees and their younger staff to team up.
Smedley tutor Shane Bouskill has teamed up with first year Smedley cadet Wilton Weeks for several competitions. Jeff Joines teamed up with his younger staff member Jamie Graham, and Mark Lambert teamed up with young Thomas Ottaway who has started up his own fencing contracting business. Paul Van Beers teamed up with Tom Dingle, a first time entrant. Daniel Kirk and Daniel Hunt are recent newcomers with a year's competing under their belts. While the majority of competitors are fencing contractors and farmers. Jeremy Paterson is a park ranger from Wellington and a first time entrant.
Waverley results
1st Matt Jones (Horowhenua), Tim Stafford (Rangitikei)
2nd Stephen Hooper (Taranaki), Maurice Kissick (Taranaki)
3rd Wayne Newdick (King Country), John Steedman (Whanganui)
4th Paul Van Beers (Hawke's Bay), Tom Dingle (Auckland)
5th Nick Liefting (Auckland), Tony White (Auckland)
6th Jared Nicolson (Hawke's Bay), Gordon Hansen (Hawkes Bay)
7th Shane Bouskill (Hawke's Bay),Wilton Weeks (Hawkes Bay)
8th Mark Lambert (Rangitikei), Thomas Ottaway (Rangitikei)
9th Daniel Kirk (Auckland), Daniel Hunt (Auckland)
10th Jeff Joines (Kapiti), Jamie Graham (Kapiti)
11th Brad Joines (Kapiti), Jeremy Paterson (Wellington)
Upcoming regional competitions
Taumarunui: 14 February 2015
Organisers: Wayne and Kathy Newdick Ph (06) 895 6899
Central Districts: 13 March 2015
Organiser: Tim Stafford Ph (06) 327 5153
SIAFD (Kirwee, Canterbury): 27 March 2015
Organiser; Debbie White Ph (09) 292 8063
For the latest farming events in New Zealand, subscribe to Farm Trader magazine here.
Keep up to date in the industry by signing up to Farm Trader's free newsletter or liking us on Facebook