Innovation in the spotlight at South Island Field Days 2015
---
The growing popularity of South Island Agricultural Field Days (SIAFD) has led to a greater interest in the Agri-Innovation Awards.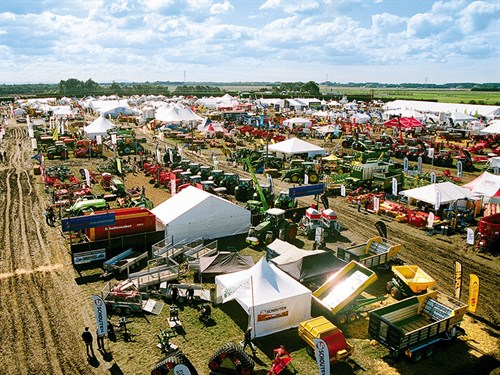 The Agri-Innovation Awards will be judged at SIAFD, which take place from 25-27 March at the new Kirwee site. The Kirwee site is larger and has a better layout than the previous site near Lincoln University, to accommodate more exhibitors.
Primary Industries minister Nathan Guy will open the event on Wednesday 25 March, while Selwyn MP Amy Adams will attend the following day.
SIAFD organising committee member Daniel Schat says the larger number of entries in the Agri-Innovation Awards reflects the growth of the event. About 450 exhibitors will take part in the field days, up from about 300 last year.
"This growth has also led to an increase in interest in the Agri-Innovation Awards, which is a sign that our economy is still pushing forward," says Schat.
Entries in the Agri-Innovation awards give entrants a chance to demonstrate their inventions and technological innovations. Past entries in the awards have ranged from a small component that fits on motorbikes to major pieces of farm machinery.
There are three categories within the Agri-Innovation Awards competition. One is New Zealand-made farm machinery. The entrants in this category include Canterbury engineering firm Robertson Manufacturing, which will be located on site 262 and is entering its Little Ripper two-bale feeder.
Within the Farm Aids and Farm Inventions category, Fertigation Systems (site 123) is entering a fertigation pump; Richard Miles Engineering (site 826) is entering a milk transfer trailer; and Te Pari Products (site 440) is entering an electronic drench gun.
Within the Imported Farm Machinery category, Mountpanther NZ (site 760) is entering a Slurryquip effluent umbilical system and Kelly Engineering (site 731) is entering a six-metre harrow.
SIAFD has purchased 40 hectares of land on Courtenay Road near Kirwee to serve as a permanent venue for the field days. The even has been held at its previous leased site near Lincoln University for the past 32 years.
Schat says the new rectangle block at Kirwee is a better shape than the former site in Lincoln and should be easier for exhibitors to work with. Public entry into the event will also be easier and more logical.
Farm Trader's Top Tractor Shoot Out will be held at SIAFD, featuring leading tractor brands, in the quest to find the tractor that's the best value for money.
SIAFD usually attracts about 25,000 visitors over the three days, although the committee is hoping the larger site and new location will result in even more coming through the gate.
For the latest farm machinery reviews, subscribe to Farm Trader magazine here.
Keep up to date in the industry by signing up to Farm Trader's free newsletter or liking us on Facebook