Fieldays 2015 preview: Tractor Pull all set to go
---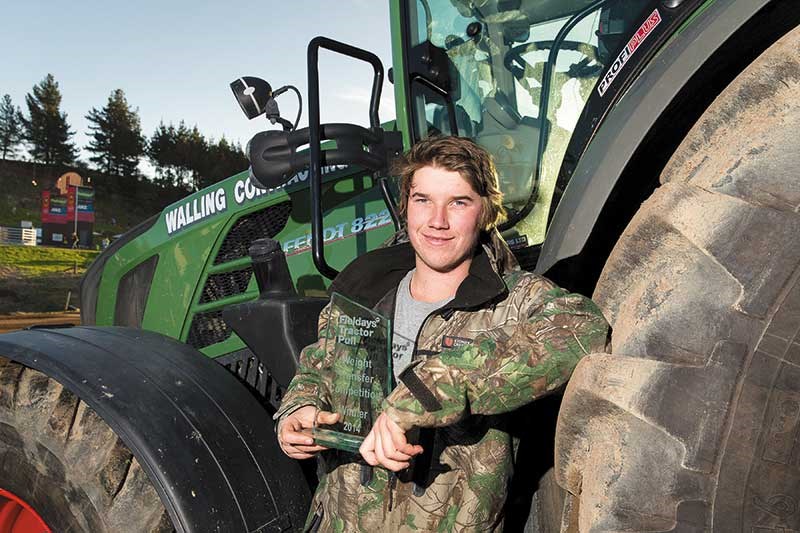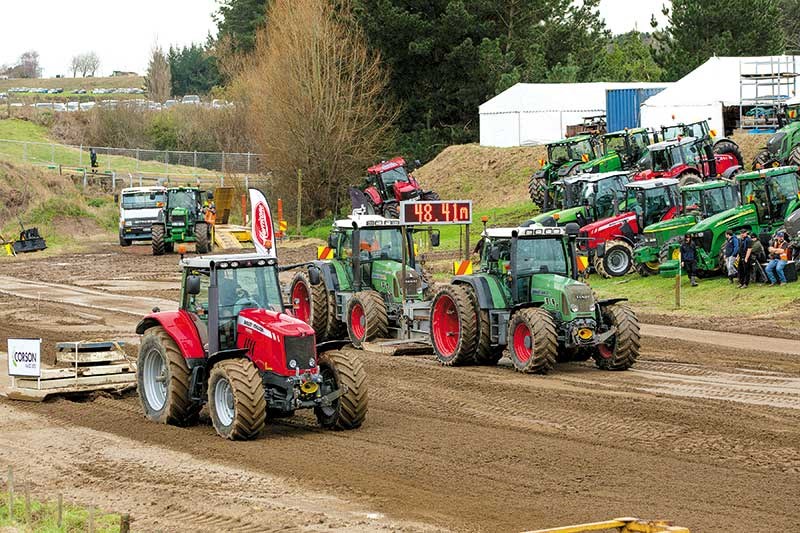 The leaves are falling and the nights getting colder, cows are dry and crops are all in. It must be that time of year again when the Fieldays annual Tractor Pull roars into life once more.
This year marks a significant change for the Tractor Pull at Fieldays, with the track relocated for the first time in around 40 years. While there have be some minor moves – it was shifted down about 28 metres in 2008 – it is now nestled beside the tractor exhibitors.
The new track looks fantastic. Designed from scratch, it still retains the natural amphitheatre look, being below the public, but has some great new features both public and competitors will enjoy. First and foremost is a larger (and flat) tractor park, which will make it much easier and safer for competitors.
Drainage around the marshalling area now is better, with a drain right around the finish end of the track. A good layer of a sand/clay mix was brought in for the track surface as well. Just how it stands the punishment from four days of heavy competition is yet to be determined – but there's only one way to find out.
Staying the same however, is the competition format that has evolved over the years. Competitors who enter with standard tractors are limited to the first 60 entries received, and these guys/gals have two shots at the major prize money on offer. They are all entered in the Weight Adjusted competition and the Weight Transfer competition. Both these separate competitions run simultaneously on the track.
The Weight Adjusted competition pulls concrete sleds weighed according to the tractor's horsepower, so it is essentially a race over the 100 metres. All competitors start round one on the Wednesday and it runs through a knock-out process until a winner is found on Saturday afternoon in the finals.
The Weight Adjusted competition is quite different however. The sledge has an electronic control function on it that slowly adds pressure to the sledge, making it harder and harder to pull. The winner here then is the guy that pulls it the furthest down the 100-metre track until they can pull it no more. As a heavier tractor can naturally pull more than a lighter one, and calibration between these different weighted tractors is impossible, so they all compete in their own weight class for their own prize money. Classes are 0-6T, 6-8T, 8-10T, 10-12T and 12-15T. All tractors are weighed prior to their run.
There's plenty more action at Fieldays than just standard tractors, with an ever growing contingent of modified tractors turning up from all over the country to compete in their own division on the Weight Transfer sledge. These guys are always a crowd pleaser and run every day at 10.30am, 12.30pm and 2.30pm.
Modified tractors are also split this year into two weight classes, those under 3.5Tonne and those over. Pre '85 tractors that haven't been modified (yet) also run in these time slots every day, and are growing in numbers also as while they are still standard (un-modified) they may not be up to the new electronic transmission arrangements' on modern tractors, so it was decided they also need a separate class.
This year the Fieldays Tractor Pull is well supported by Steel & Tube, Giltrap Agrizone, Corsons Maize Seed and Donut Express, so get your entry in ASAP. The competition is open for entries until 1 June, so it may not be too late.
Come and say hi to the Farm Trader team at Fieldays, 10-13 June 2015.
Keep up to date in the industry by signing up to Farm Trader's free newsletter or liking us on Facebook