Grasslandz 2016 preview
---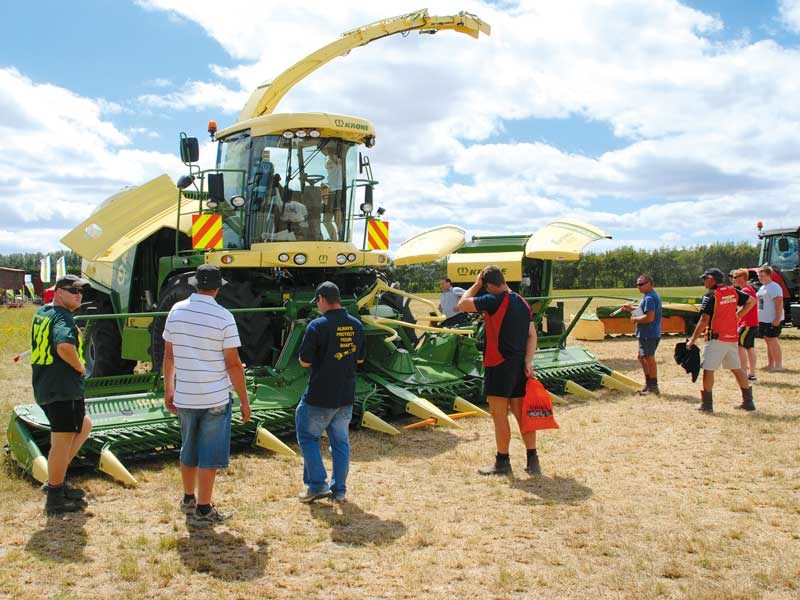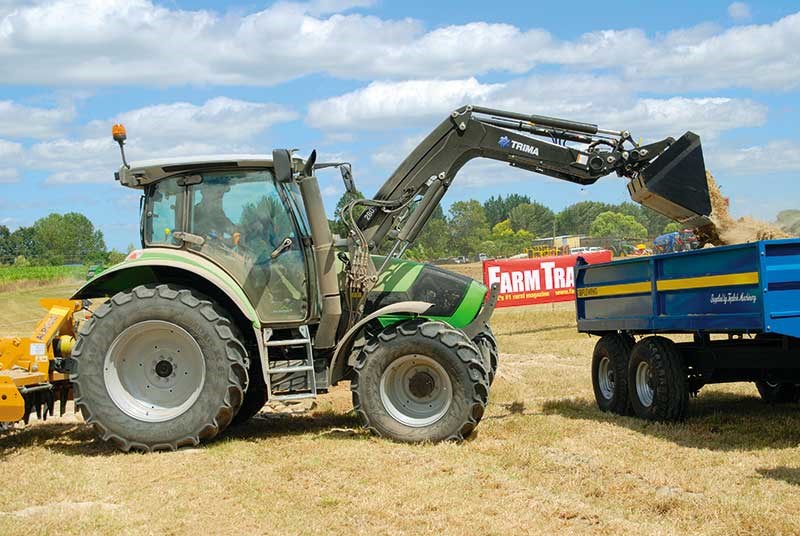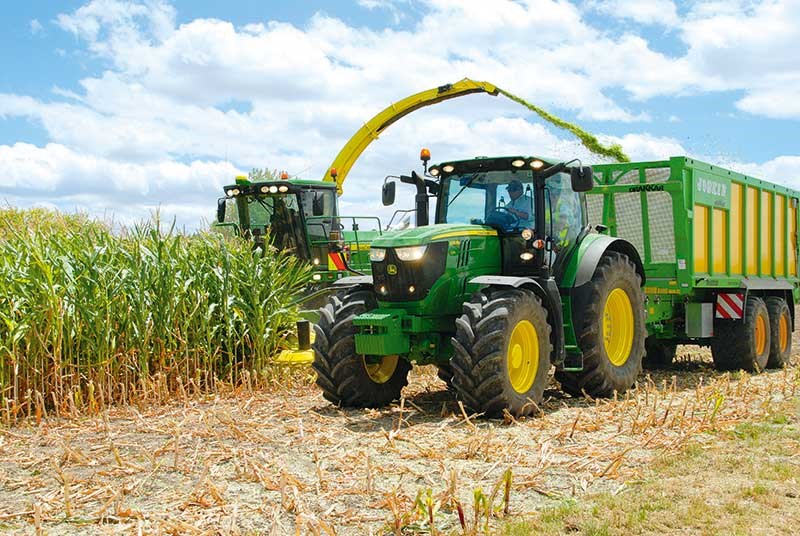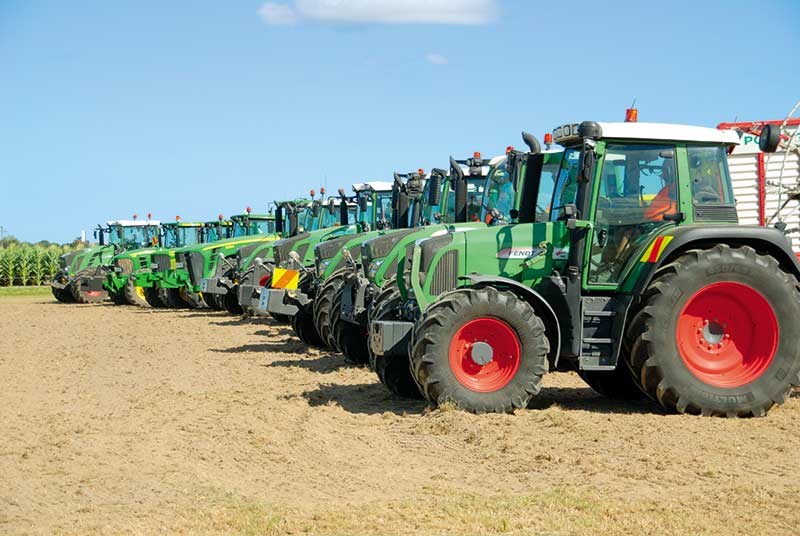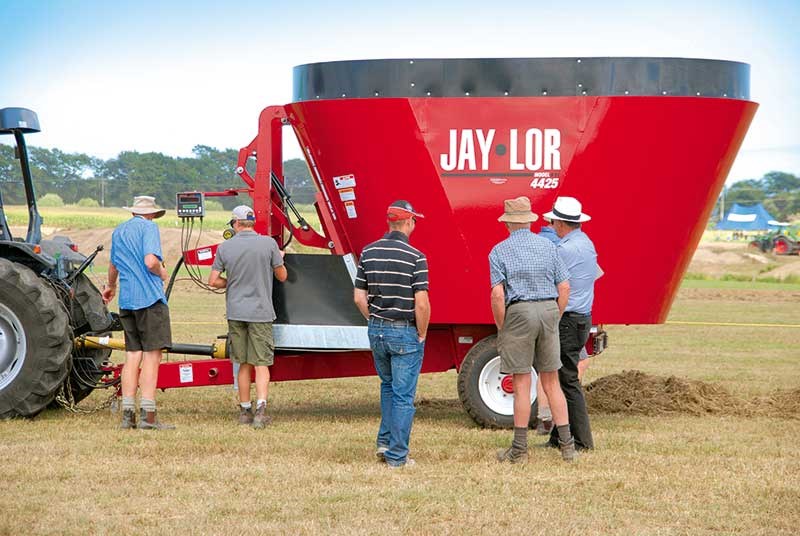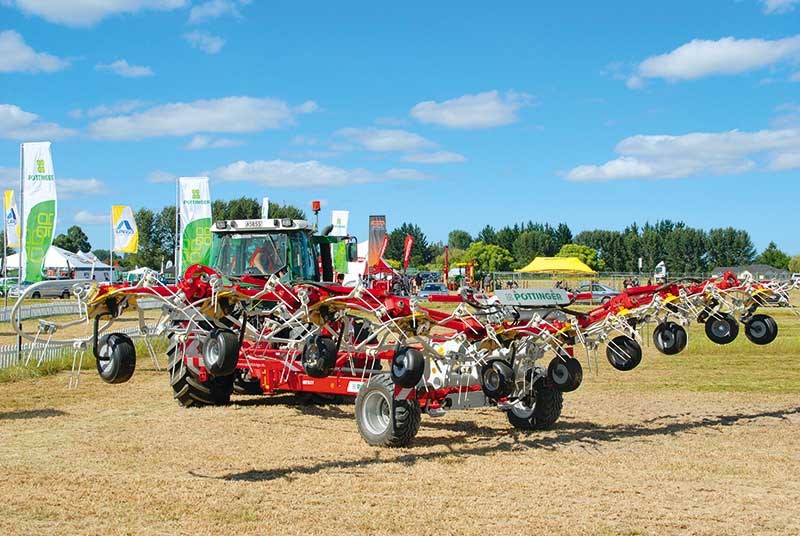 Lisa Potter pays a visit to Grasslandz founder Andrew Reymer, who enlightens her on his motivation and passion to establish a unique (to New Zealand) event that offers farmers and contractors a first-hand look at the latest machinery in action.
Andrew is a self-confessed agricultural machinery geek. The lifelong affliction started during his childhood growing up on a Waikato dairy farm, progressed through to his teenage years when he joined the National Fieldays tractor pull committee while still at high school, and continues today, where he is taking on his most ambitious role yet.
Keen to share his passion for machinery and innovation, Andrew is attempting to create an ag machinery demonstration event along the lines of massive European fairs such as FIMA (International Fair of Agricultural Machinery), Grass & Muck and DemoAgro.
Kicking off this week (28-29 Jan), his New Zealand counterpart to these massive events is Grasslandz, based on a 65-hectare site on the outskirts of Hamilton.
This year's event has been two years in the making. The site has been purpose-developed to allow the 'latest and greatest' agricultural machinery and innovations to be seen in action; with plantings of grass, maize and fodder beet for harvesting, to the construction of two effluent ponds to promote effluent and irrigation issues.
Various hubs feature everything from the Farm Trader team testing tractors, ATVs and side by sides, to worksites for diggers and loaders, stockfeeding and pasture management.
"The aim is to give New Zealander's a taste of what goes on at the European ag machinery demonstration fairs," says event manager Andrew.
Having attended several of these massive events, Andrew believes the value in being able to actually see the machinery many farmers and contractors use, in action, has enormous value to the industry.
"It's all very well to look at a pamphlet with specs, but there's nothing like seeing a machine actually working in the environment it was meant for, to help make an instant buying decision."
To this end, he has created the Agronomy Hub, boasting seven hectares of crops grown specifically for the event to showcase everything from fodder beet harvesters to catering for the first Australian exhibitor, Ectol fertilisers.
"It came as quite a shock to realise that word of Grasslandz had spread to Australia without us even promoting or marketing it.
"We had some visitors from Australia at our last event in 2014, but to have exhibitors show interest is really rewarding and proves my point that there's a place for a demonstration themed event such as this."
Don't expect to head along to Grasslandz for a family day out of sheep races, bouncy castles and gumboot throwing competitions. This is an industry specific event created for the agricultural and contracting communities.
"It is very market specific. We're bringing together on one site a range of machinery, technology, innovation and experts which those in the industry will have genuine interest in," says Andrew.
It is also a unique opportunity to talk to experts in their field – literally in the field.
"We'll have fodder beet and maize and silage experts, standing in plantings of their crops discussing any issues of interest. It's far more interactive than the old school seminar."
"There'll be no grandstand of polite audience members here. This is an event designed to help inform and educate, for farmers and contractors to get together and discuss real issues."
While he's keen to encourage conversation amongst experts and end users, in true Andrew style, everything comes back to the machinery.
This entire site is designed to be a compact version of working farm; so there'll be mowers, tedders and swathers in action, alongside balers, loader wagons and choppers and direct drills and undersowing. The site also accommodates tillage discs, rippers, ploughs, power harrows, seeders and planters.
During the two-day Grasslandz event, crops will be harvested, land will be worked and resown and visitors have the opportunity to see machinery in action.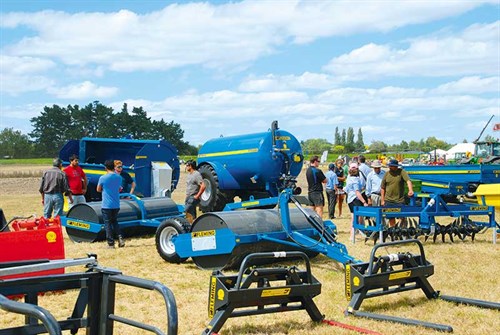 Effluent hub
New to Grasslandz 2016 is the Effluent Hub, created around two purpose-built ponds where exhibitors can demonstrate pumps, stirrers, and irrigation gear. More than two hectares of dedicated space allows a show of all manner of spreading gear including travelling irrigators, umbilical systems, effluent tankers and solids spreading.
"Adding an effluent hub was a natural extension to the Grasslandz event," says Andrew.
"We've had exhibitors in the past with effluent gear as part of their range, and now the full range of effluent/irrigation equipment can be displayed.
Waikato Regional Council will be present at an advice hub, alongside Dairy NZ and Fonterra to help ensure the right advice is available to farmers.
The pond system is lined and built to industry best practice and regulations. One pond is lined with EPDM (rubber) and the other HDPE (plastic) supplied by Enviroline of Cambridge.
Leak detection systems and drainage will also be accessible and provide a real life, hands on exhibit for farmers to understand pond construction.
The two side by side, 1000m3 ponds are linked so they act as one. Both are fully fenced with ample viewing for farmers looking at the array of pumps and stirrers from companies which have booked space on sites surrounding the pond.
Grasslandz: from humble beginnings
Grasslandz began in 2010 with a main focus around demonstrations of tractors and balers. This event was very much a testing ground for Andrew and positive response led to him continuing to develop the concept.
"Initially the idea came about through a frustration at a lack of any event where machinery could be demonstrated," he says. "The idea itself is nothing new, but there was nothing in New Zealand like the big events in America and Europe."
About 20 exhibitors participated and Andrew received a groundswell of support but knew he needed to refine the event.
The next Grasslandz in 2014 was spread over the 65-hectare site and following severe drought had less grass than anticipated. Feedback has seen Andrew condense activities into a more manageable and practical 35 hectares this year.
"Each event is a major learning curve. We take on board feedback about what exhibitors and visitors want and do our best to refine the event each time. It's easier to keep everything in a central area so we've revamped the site significantly.
"We're really excited about this year's Grasslandz. A huge amount of work has gone on behind the scenes including a significant irrigation project to ensure we have plenty of grass for the machines. We've got seven hectares planted in assorted crops, a new effluent demonstration area and a quadbike/side by side track.
"Because we're a small team we have the ability to make decisions quickly and react to requests – agronomy is a key focus of 2016 and that has been driven by exhibitors."
In fact it is agronomic advice which has the site looking so flush and green this year, with pasture planted in a fescue and red clover seed mix, as well as an irrigation programme from Think Water.
Andrew has a bigger team of experts behind him this year, boosted by the input of event director Liz Stolwyk, commercial manager Terry Blackler and hub manager Lucy Willard – with over 50 exhibitors confirmed.
"Between us there's a wealth of knowledge of all facets of the industry.
"The beauty of Grasslandz is that our site is available all year round for exhibitors to plant or prepare in anticipation of the event itself. So unlike other field days and shows where they arrive on site a few days beforehand to set up a static display, we can grow a crop or run a trial patch to demonstrate soil conditioning fertilisers, so the end product can be seen in action, not just on paper or in a bag of seed."
The success of the demonstration area at the South Island Agricultural Field Days in Kirwee last year is all the reassurance Andrew needs.
"That's one of the few other events where farmers and contractors can head along and see machinery in action – and the response to that was really strong. This is how they do it in Europe and America, with people flocking to see the machinery working on site and we're thrilled to be able to accommodate this."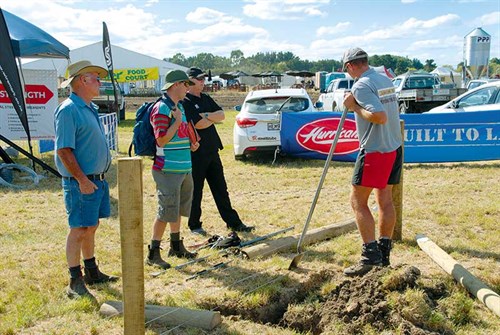 International Inspiration
"One of the best events I ever attended was The Royal Show in England in 1992. It still sticks in my mind to this day as one of the biggest and best shows in the world and it sparked a fascination with events of this calibre.
"I went back 10 years later with high expectations and it was basically a lady with a goat, a few cows and little else. So I was inspired to create a New Zealand event catering to the ag machinery market."
Andrew is no stranger to organising and managing high profile events. As well as overseeing his dairy farm, he and his wife manage the Karapiro Domain in Camridge; home to the world's best rowers and some of the region's most high profile events.
"It's the feedback from people who attend which motivates me," he confesses. "I know what a buzz I get from going along to an event which is superbly organised and relevant to my interests, so hearing from people that they've benefited from attending Grasslandz is all the motivation I need to keep making this bi-annual event happen.
"And getting to see all the latest machinery in action is a definite bonus."
Tractorpull Time
Involved since he was a teenager, tractor pull is another of Andrew's passions and once Grasslandz finishes at 5pm each day, the tractors roar into life.
With a licenced bar, the Grasslandz Tractorpull area provides plenty of spectator action, with three sleds running side by side.
Central Tractorpull will run their red sled, Taranaki Tractorpull will be participating with their JCB sled and the Waikato Vintage Club will demonstrate with sleds specifically tailored to the small horsepower of their older girls.
"I can't really remember ever not being involved in tractor pull," he admits.
He chuckles as he recalls the surprise on the faces of committee members when he turned up as the newest member of the National Fieldays tractor pull committee – in his school uniform.
"I was still at high school but I've remained involved in running tractor pull events since then."
Andrew went on to become chairman of the committee and is still involved in making tractorpull happen at National Fieldays each year. He also formed the Central Tractorpull Club and got a sled built for the club.
While he has little spare time to compete himself these days, he admits he still gets a thrill no matter that it's three decades since his first involvement in the sport.
Growing Grasslandz
With a seemingly endless reserve of enthusiasm, Andrew's mind is filled with future plans for Grasslandz. However, with the 2016 event just around the corner he is focused on making this one the best it can be.
"The site is in the best shape it has ever been, we have more grass than ever before, more exhibitors and we're hoping it's of huge benefit to New Zealand farmers and contractors."
For the latest farm machinery reviews, subscribe to Farm Trader magazine here.
Keep up to date in the industry by signing up to Farm Trader's free newsletter or liking us on Facebook