Grasslandz 2016 event review
---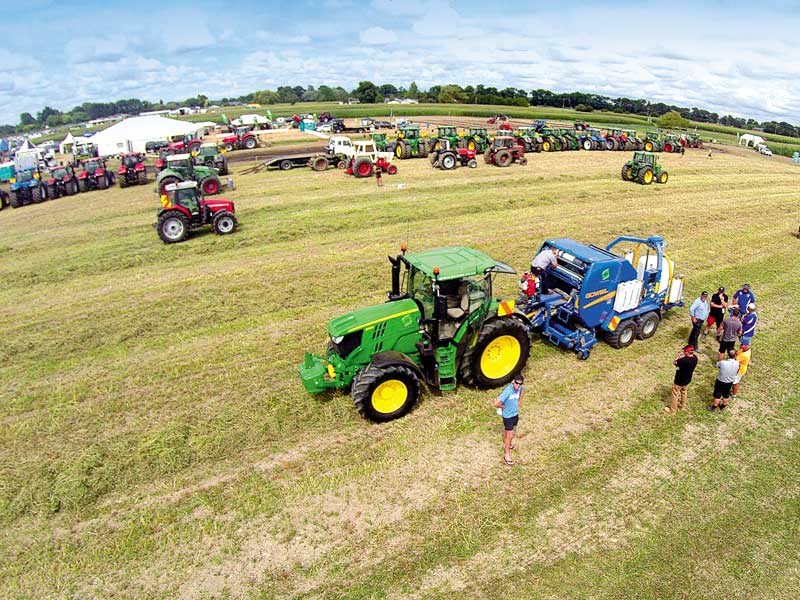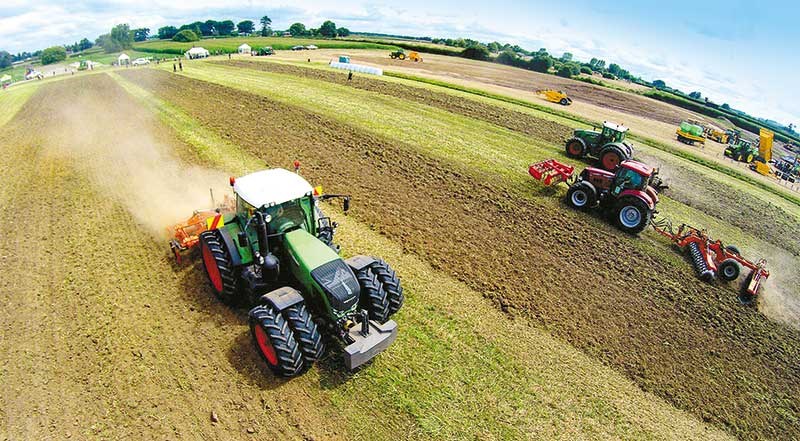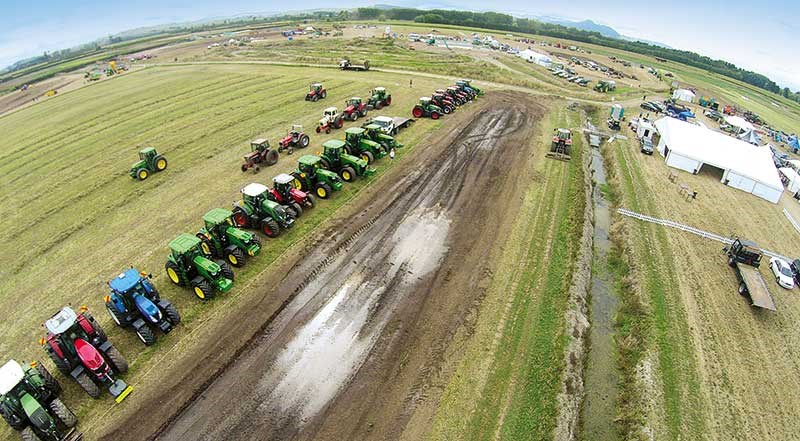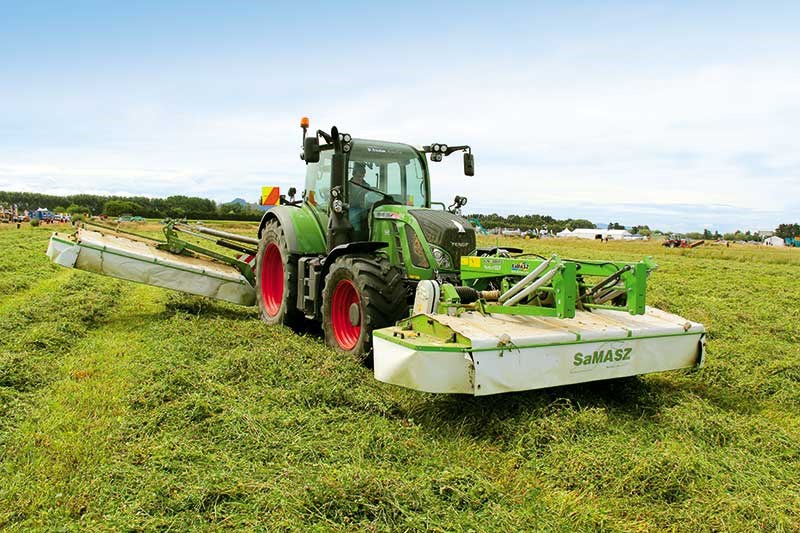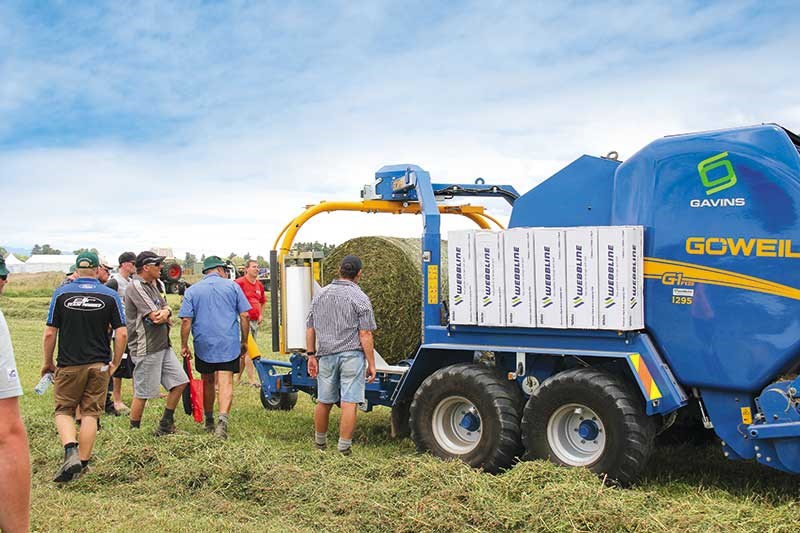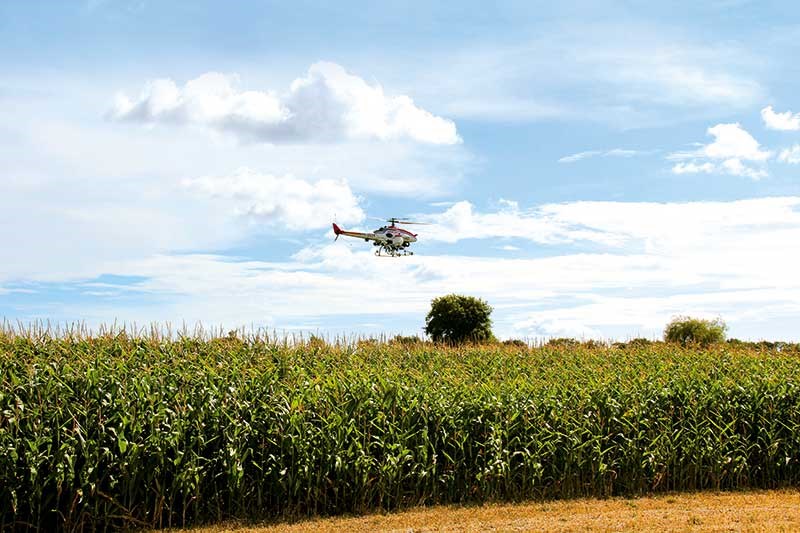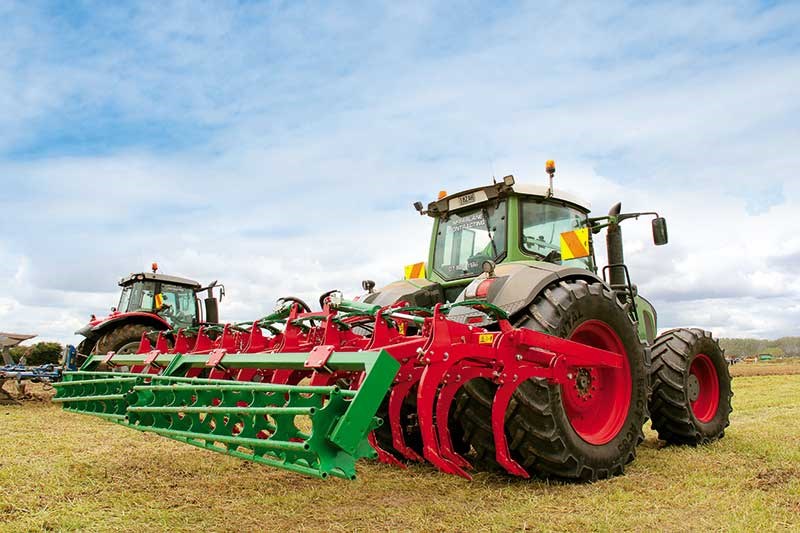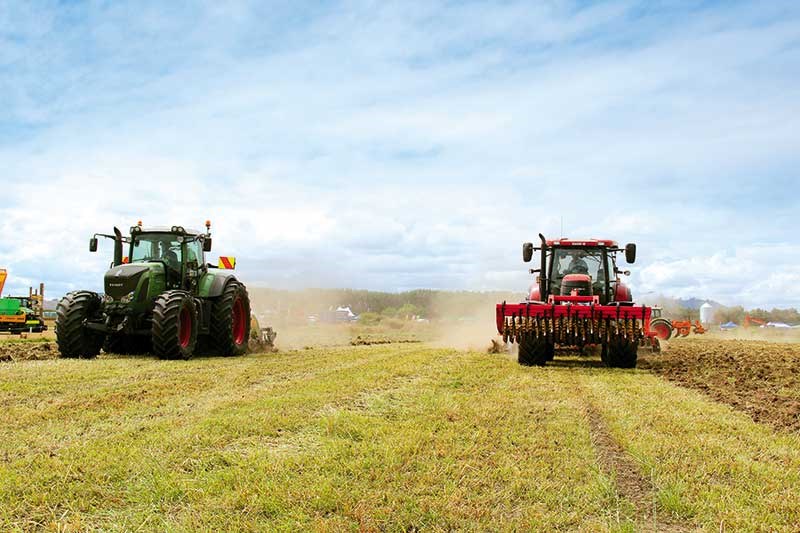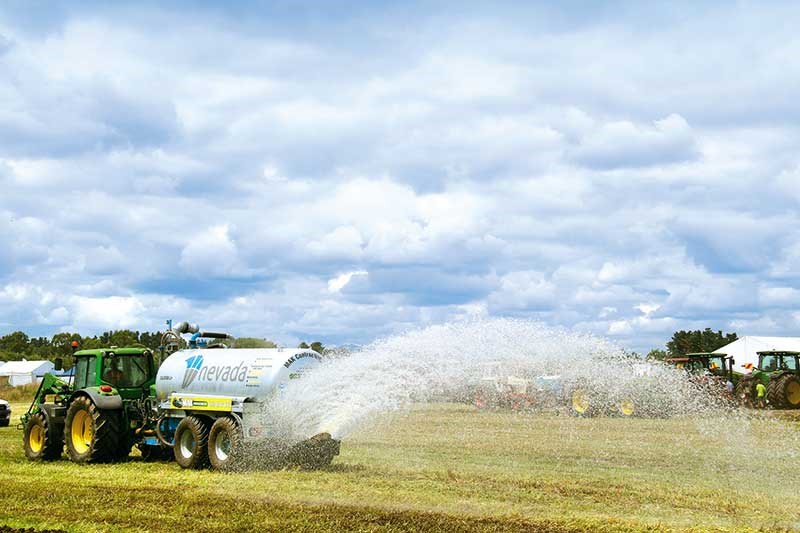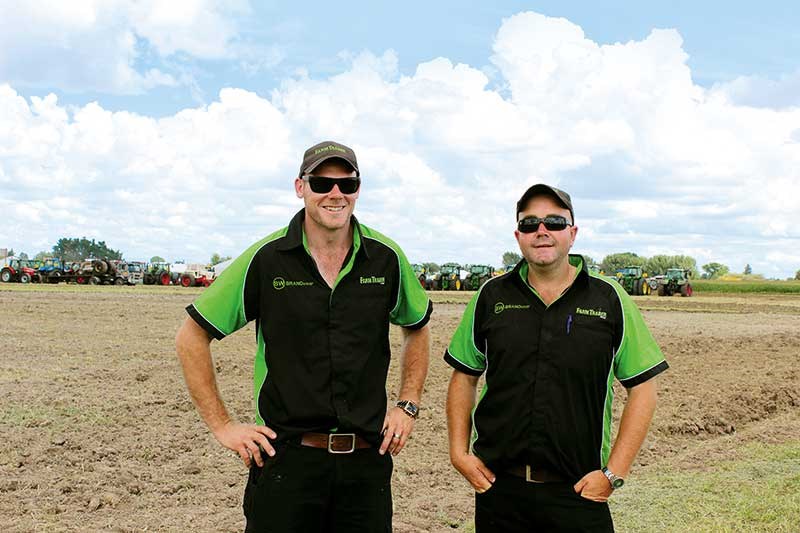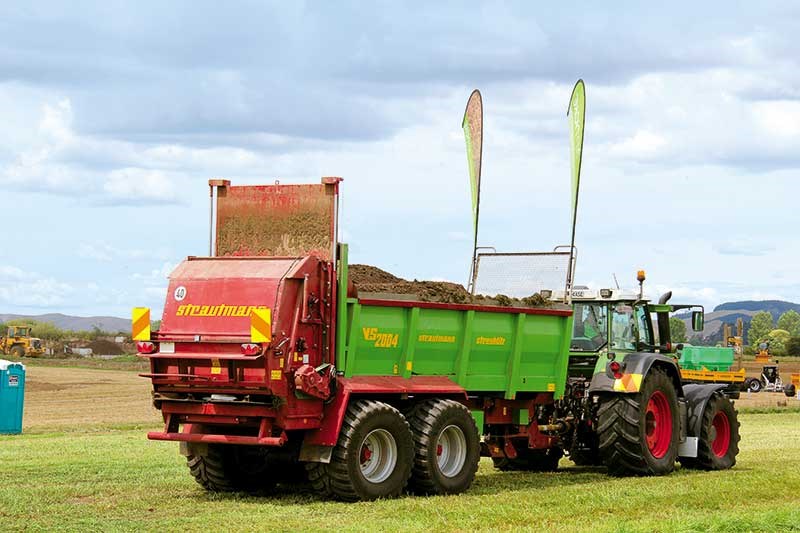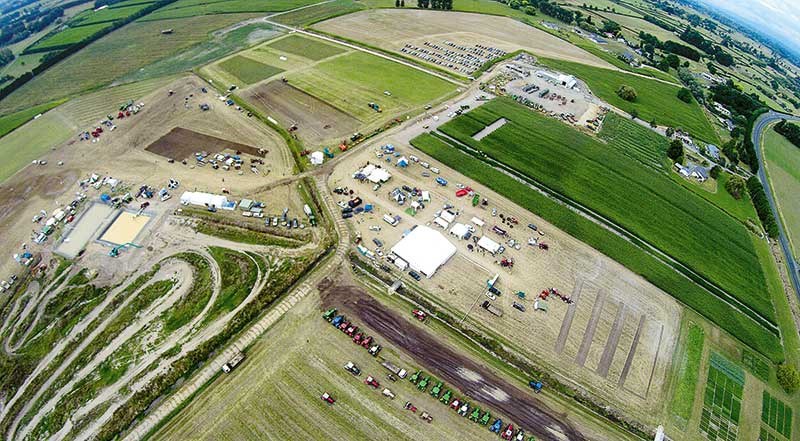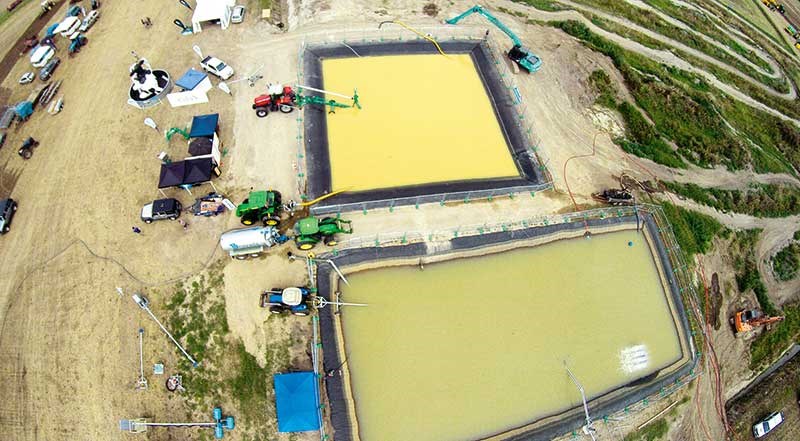 Grasslandz 2016 has been and gone, and plans are already underway to make the 2018 event bigger and better.
Grasslands 2016 was a mixed bag of success. While visitor numbers were down on the last event, exhibitors still expressed future commitment and praise for the concept behind Grasslandz: a machinery and equipment demonstration event along the lines of international agricultural machinery fairs.
And the agronomy and effluent hubs ticked all the boxes for farmers keen to increase efficiency and productivity. Despite visitor numbers, event manager Andrew Reymer is buoyed by the fact many exhibitors have already rebooked for 2018 and shown enthusiasm for the concept.
"Obviously we'd like more people through the gates," he says. "But despite that, there's no doubt this concept has legs and is working for many exhibitors."
With three Grasslandz events (and steep learning curves) now under his belt, Andrew says each time the event is held, it results in a major refocus for future planning.
"This year was a really interesting one. It wasn't bigger and it didn't take off as much as we'd have liked it to, but many people commented that it was better, and the formula is now right. The smaller area (35 hectares instead of 65) with good grass for demonstrations, as well as having focus hubs, gave it a really positive feel."
While it could be easy to be disheartened, Andrew is surprised by the fact the exhibitors have proven to be his greatest allies.
"I was a little nervous approaching them at the end of the event given that there was only just over a thousand people through the gates every day. But the majority of them weren't particularly bothered by that, as the people who did come, were those with genuine interest.
"And that has always been a core focus of Grasslandz, that we're catering to a focused group with an interest in ag machinery, and this year also in agronomy and effluent. There's nothing here for the general public or tyre kickers which doesn't really help drive up the gate numbers – it's very much an event tailored to farmers and contractors."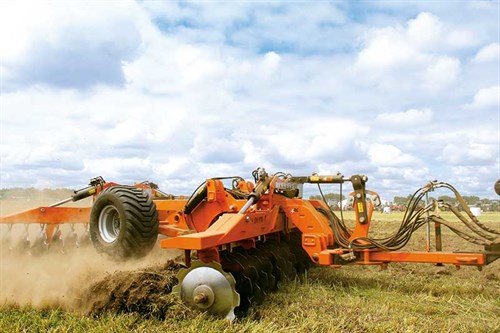 Exhibitor feedback validates the decision to add both effluent and agronomy hubs this year, with strong interest from farmers in both areas.
Farmgard sales and marketing manager Scott Capper is hugely enthusiastic about Grasslandz.
"We've been exhibiting there since the first one and it's fantastic. We're really positive about the concept and it's a great way to showcase our machinery to contractors in particular."
One of the main goals of the Waikato based Grasslandz is to give New Zealander's a taste of what goes on at the European ag machinery demonstration fairs. Having attended many of these events, Andrew believes the value in being able to actually see the machinery many farmers and contractors use, in action, has enormous value to the industry.
"It's all very well to look at a pamphlet with specs, but there's nothing like seeing a machine actually working in the environment it was meant for, to help make an instant buying decision."
While the original focus was solely on machinery, the decision to include effluent and agronomy hubs added a definite lift to this year's event.
A fresh focus
"The Agronomy hub was a huge success and there's a lot of scope for growth in that area," says Andrew. "This is the first year we had good grass and crop growth, thanks in part to our new irrigation system, which meant farmers could see good quality crops, watch them be harvested, and speak to the relevant professionals about suitability for their farm."
Featuring seven hectares of crops grown specifically to showcase everything from fodder beet to various varieties of brassicas and maize, as well as catering for Australian exhibitor, Ectol fertilisers, the agronomy hub was well received. Fodder beet was a key area of interest, with one farmer travelling from Kaitaia to investigate the feasibility of introducing it as a new crop to his property.
"There's a huge advantage in being able to see the crop, see the harvesting machinery in action, and speak to the experts – all at one event.
"Agronomy is growing without us even trying, and now that we have the infrastructure in place with crops planted, the benefits to the industry continue even though Grasslandz is over. Some of our exhibitors plan follow-up events to utilise the work that went into planting and growing the crops and creating a live demonstration area."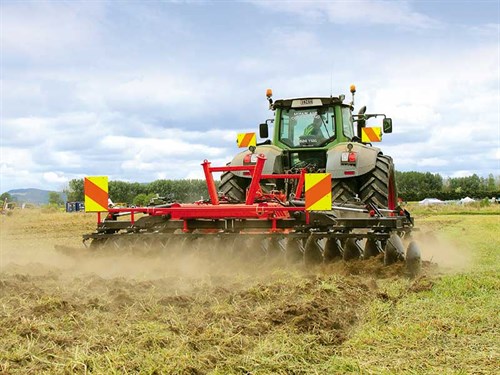 The new effluent hub was also an undoubted success, with two newly built ponds creating a working window into future farming systems with new technology displays, new farm machinery demonstrations, nutrient management and compliance solutions, effluent management options and display.
"It worked really well, farmers loved the fact there were ponds there, with working irrigators, pumps and stirrers. Effluent is one of those areas farmers have to spend money on due to legislation so it's a compulsory spend.
"With three companies running irrigators there was a bit of a squirt off, and the overall plan of having ponds and access to them was really successful."
Supported by regional councils, Federated Farmers, Dairy NZ, Fonterra and a range of significant players in the New Zealand dairy effluent scene, farmers were able to discuss compliance and legislation concerns as well as look at ways of improving existing farm systems.
Tasman Tanks NZ sales development manager Debbie Bridge was impressed by the event.
"Those who visited our site had come looking for something specific, so we had some very useful discussions with farmers and I like to think we were able to provide them with expert advice and workable solutions."
Specialising in on-farm dairy effluent storage, Tasman Tanks design specialised storage solutions customised for specific purpose; catering for areas with seismic activity, high wind zone, high water tables, peat soils, etc. The steel storage tanks range in size from 150 kilolitres to a massive 7000 kilolitres.
Action stations
Another new area of success this year was the Farm Trader test site, where Farm Trader's machinery testers Jaiden Drought, Brent Lilley and Mark Fouhy tested various farm machines that were brought to the area including mowers, tedders, balers, discs, spreaders and drills. It was a great opportunity for the distributors to show off their machinery and for the testers to get up close to the machines and test them out for themselves.
Feeling the pinch
While tight financial times and a freshly announced drop in the dairy pay-out perhaps contributed to a decline in visitor numbers, Andrew is committed to keeping Grasslandz focused on its core market – with no gimmicks or entertainment stalls. It is purely business and a unique opportunity to see machinery, innovations and technology in action.
Andrew admits to feeling deflated at the reduced visitor numbers, "But then, having said that after chatting to our exhibitors, it was surprising to find the majority of them overwhelmingly positive.
"Every year is a learning curve for us as event planners and organisers, as much as it is for some of our exhibitors."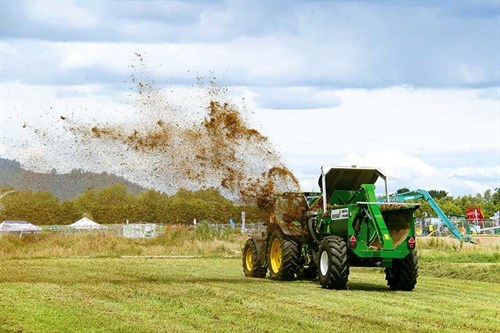 A team effort
Andrew also has plans that will help exhibitors promote their own sites and using their own databases and connections to drive visitors interested in attending.
"There is no 'us and them' with Grasslandz, we are a part of their marketing strategy and we have a common goal of bringing people to the event."
Andrew says, many exhibitors have offered their expertise and want to get on board the management team.
"It has a very co-op feel to it, which is what we are looking for."
"I have always said Grasslandz is not like any other field days or demo days. It's not about coming along, putting your gear on site with a couple of flags out the front and waiting for tens of thousands of people to flood through the gates, hoping to catch one in a thousand for a sale.
"It is about connecting farmers and exhibitors, showcasing products and allowing farmers to see machinery and technology in action and talk to the knowledgeable people behind the brands."
"One of our machinery exhibitors Farmgard hit the nail on the head when they said: 'it's easier for us to invite 30 people here to see our machines in action, than to travel individually around New Zealand to 30 different farms, transporting the machinery each time."
The initial concept of Grasslandz remains true; to create a 'one-stop shop' for farmers and contractors, to view the latest machinery in action in a true working situation and to network and meet experts in the field.
"It is far more beneficial to stand in the middle of a maize paddock discussing maize, being able to see and touch the product, and see the associated machinery working, than having a conversation over the phone and looking at a brochure."
Building blocks
Andrew says there is no doubt now the event needs to shift gears, and the potential is there to do so. He also acknowledges that each year, both he and the exhibitors learn better how to manage it.
"Because it is so different to anything else out there and most exhibitors are experienced in attending field days and the like, it takes some refinements each year to learn how best to make this concept work for them. But I do think we are getting there.
"Future planning is already underway to get more people onsite next year and to keep building on the successful changes we made. We have made some strong industry connections now, proven the concept and will look to make a major announcement in the coming months about the future structure of Grasslandz.
"There are a number of organisations interested in helping it shift gears, capitalising on its strong and unique concept, and we are more excited about the future than ever now."
For the latest farming news, subscribe to Farm Trader magazine here.
Keep up to date in the industry by signing up to Farm Trader's free newsletter or liking us on Facebook