Fieldays 2016 winners
---
The NZ National Agricultural Fieldays was one of the busiest yet, with 130,684 people through the gates for the 48th four-day event.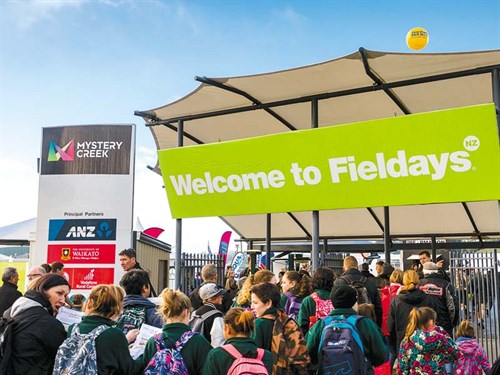 Despite a sluggish rural economy, many exhibitors expressed surprise at the positive interest in products and machinery, showing farmers continued dedication to improving performance and productivity on the farm.
Innovations winners revolutionising agribusiness
A strong area of interest was the Fieldays Innovation Awards, a breeding ground for practical solutions to everyday problems, as well as forward thinking developments.
The Innovation Awards Breakfast rewarded winning entrants to the awards for their impressive contributions to the future of the agriculture industry.
NZ National Fieldays Society CEO Peter Nation says the level of ingenuity in the room was second to none. "It's great to see the number of Innovations entrants growing every year," he said.
"You're looking at innovations today that could very well revolutionise agribusiness tomorrow."
With 70 entrants in the Fieldays Innovation Awards this year, the trend has been towards mobile apps and data collection software as the industry keeps up with technological advancements.
Award winners:
Fieldays Young Innovator of the Year – St Paul's Collegiate School, Crankholder
Vodafone Innovation and Technology – Agricultural Software Limited, FarmWalker Pasture Meter
Locus Research Innovation Award – Kevin Bain, Pest Trap Reset Mechanism
Origin Innovation IP Award – Progressive Equipment Limited, Pipe Grabber
Crowe Horwath Agri Innovation Award – Styx Solutions, Styx Batten and Outrigger System
Tompkins Wake IP and Commercialisation Award – Antahi Innovations Limited, TrutiTuber and FlexiTuber
Tru-Test Prototype Grassroots Award – Kevin Bain, Pest Trap Reset Mechanism
Tru-Test Prototype Established Award – Styx Solutions, Styx Batten and Outrigger System
Fieldays Launch NZ Award – The Wrangler Limited, Pollen Smart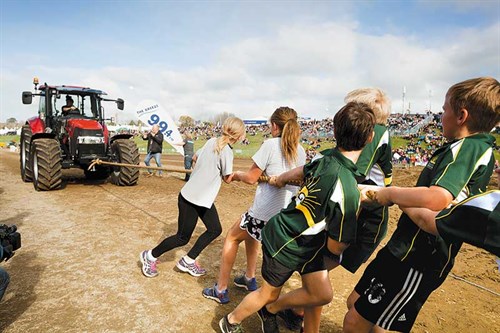 Tractor Pull
Fieldays 2016 Tractor Pull exceeded organiser expectations, pulling in the crowds. Last year's debut of a new tractor pull track was overwhelmingly positive and its popularity saw entries soar this year. 
"When we first used this track last year we thought there'd be no way we'd ever fill it up, and this year we had no space left," says Tractor Pull team leader Andrew Reymer.
"Entry numbers were up and we almost had to start parking tractors on the bank!" he says. The tractor pull site also included challenges from the Rural Bachelors, the Schools' Tractor Pull final and modified tractors and trucks.
One of the more notable entrants was Thomas the Tank Engine themed tractor, driven by the Great NZ Tractor Trek team with all proceeds going to Hospice New Zealand.
Rural bachelors
Bachelors from around New Zealand battled it out for the prestigious Rural Bachelor of the Year title. The overall win went to Paul Olsen from the Manawatu, with Aussie Rob Ewing picking up People's Choice.
"I think it's been an incredible opportunity to benchmark ourselves against our peers and see how broad a spectrum we have as far as skill sets go," says Olsen.
Factors such as honesty, intelligence and enthusiasm, and a sense of humour were all taken into account when deciding on the winner. Quietly determined, Olsen showed off his vast amount of experience within the agricultural field alongside a positive personality, which impressed the judges.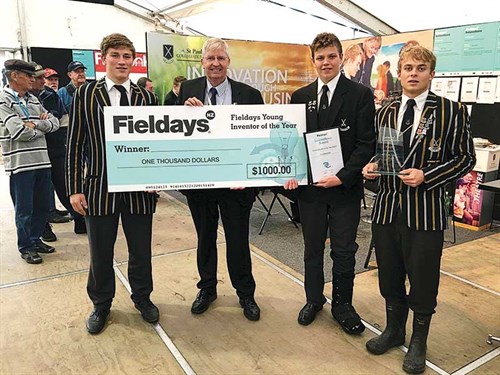 Kiwi's best kitchen
Culinary superstars proved an enormous drawcard at the Kitchen Theatre stage.
Chelsea Winter brought some of her homemade happiness to the kitchen and was blown away by how many people showed up to watch her demonstrations.
"It's a really good vibe, everyone's just relaxed, having a great time. It's a professional set-up and a good kitchen out there," says Chelsea.
This isn't the first time the MasterChef New Zealand winner, entrepreneur and food writer has been to Fieldays. She has a family connection to the event, helping out with her mother's food stall over 26 years ago.
In a celebration of Country Calendar's 50th anniversary, Fieldays Society vehicle partner, Hyundai, brought a household name to the Kitchen Theatre.
Allyson Gofton wowed the crowd with recipes from her latest cookbook, Country Calendar Homestead Baking, commemorating the programme's people and their baking, and gave a fresh idea for baking bread.
"You take a whole lot of mixed seeds and you pre-sprout them. Overnight they work their magic and you turn them into bread the next day," says Allyson. "You're able to absorb the nutrients from those seeds better when they're sprouted."
"It's a great day out for city people. They get a really good idea about what happens in the agricultural sector of New Zealand," says Allyson. "[It's] such a well-run event. The whole country comes out for Fieldays."
Keep up to date in the industry by signing up to Farm Trader's free newsletter or liking us on Facebook