Sumo Demo Day 2018
---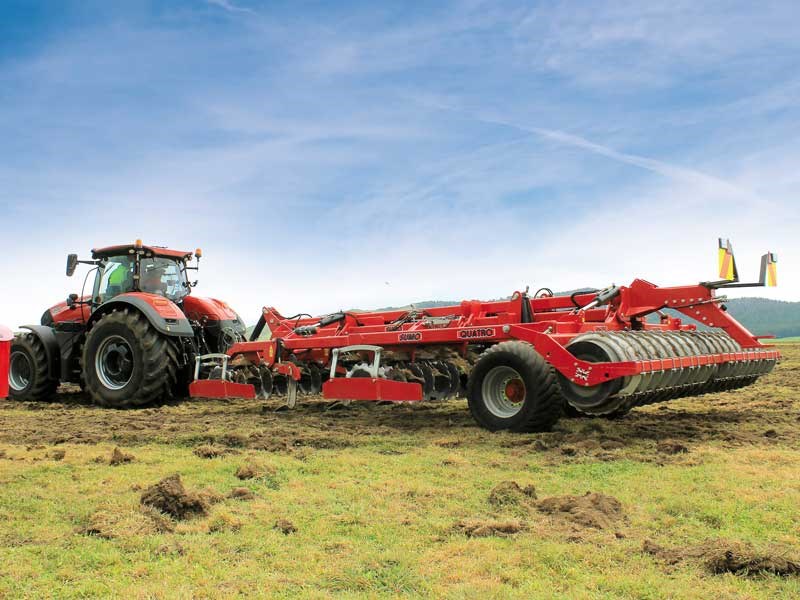 The Sumo Quattro hooked up to the Case IH Optum 300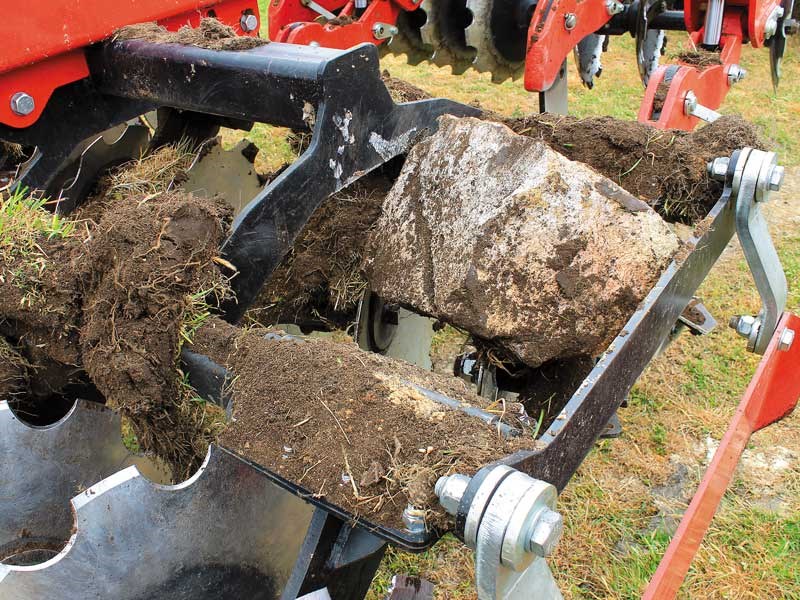 One of the large blocks of pumice cultivated up (no damage done)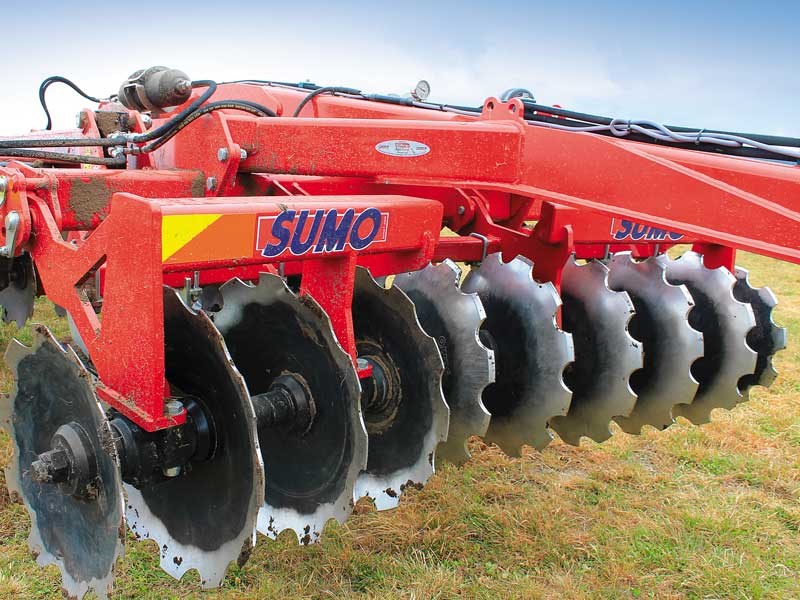 The optional extra row of discs fitted on the Sumo Trio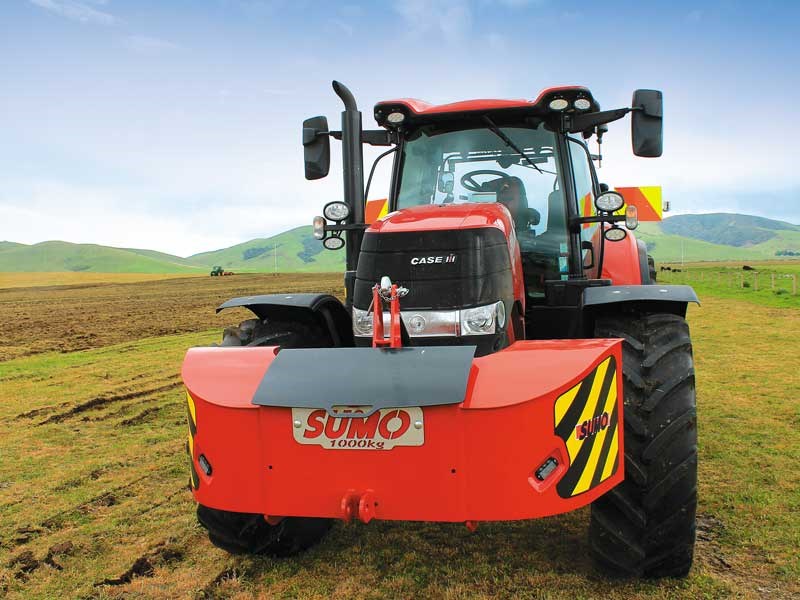 Sumo weight blocks are available in 1000/1500/2000/2500kg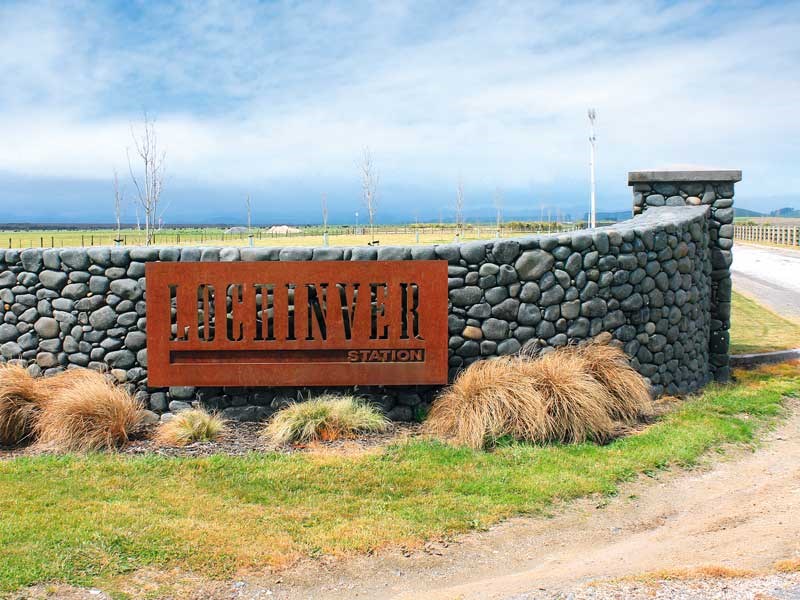 Lochinver Station, the largest sheep and beef station in the North Island hosted a Sumo demo day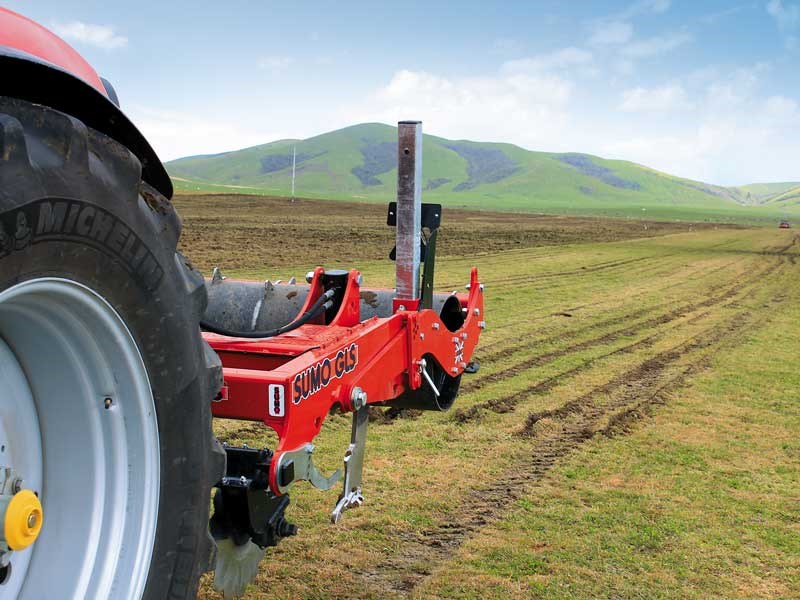 A tidy finish, thanks to the GLS and packer roller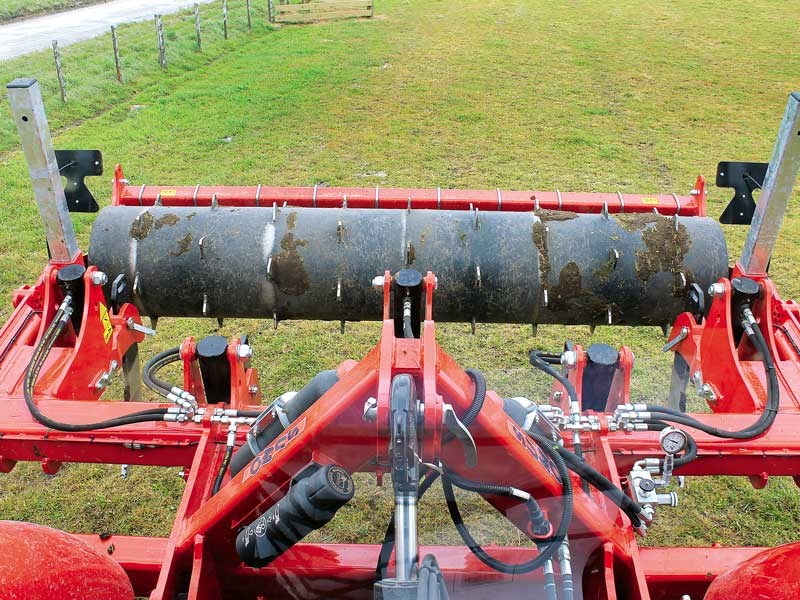 The cab view of the five-leg GLS sub soiler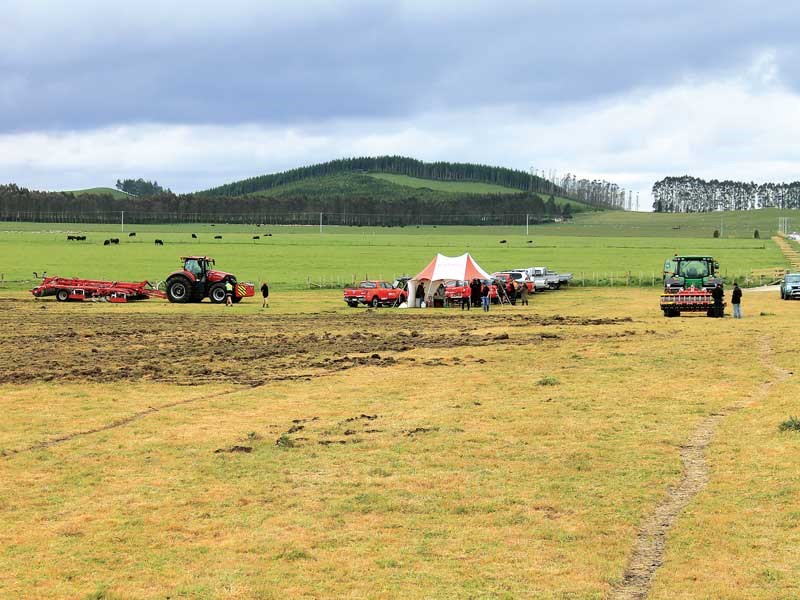 The Sumo demo day gets underway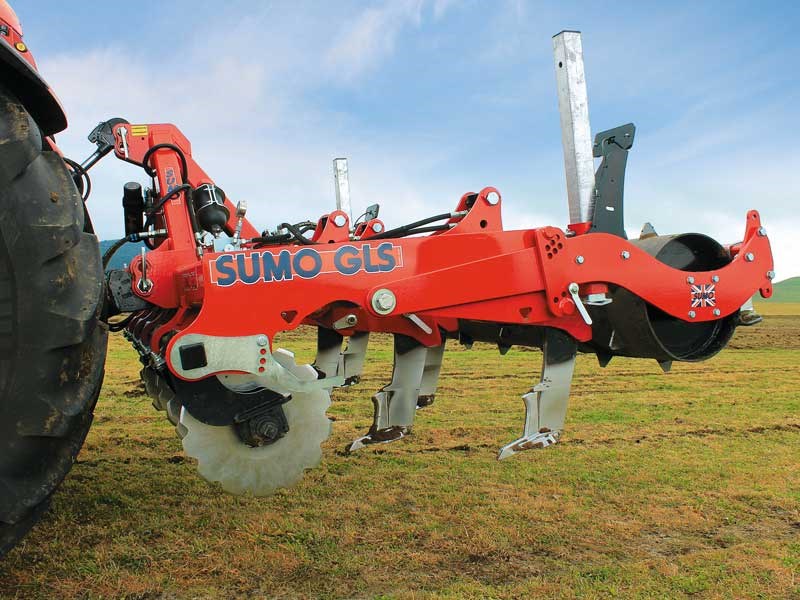 The pumice ground giving the discs and rippers a good polish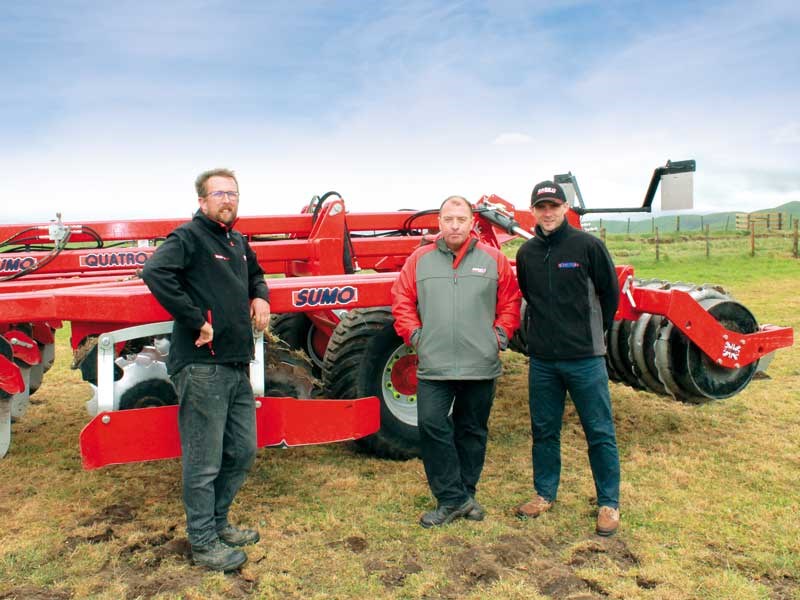 Sumo team Jarred L'amie and Greig Singer with Rob Hight from Sumo UK
The Sumo Demo Day focused on cultivation equipment, with the Sumo Trio and Quattro being the main pieces of gear on site
With spring cultivation almost done and dusted, Giltrap Agrizone still managed to find a couple of paddocks in Gisborne and Lochinver Station near Taupo, where I caught up with them for a showcase of some of the Sumo cultivation range.
The Sumo brand is not completely new to New Zealand. We had the use of a Sumo Trio for our Top Tractor Shoot Out 2017, where I and the other judges were impressed with the build quality of the machine, as well as the job it made on the soils at the South Island Agricultural Field Day in Kirwee.
Since then, Giltrap Agrizone has taken the brand on, giving it a presence in the North Island, while Cochranes has taken over distribution for the South Island. To gauge the market for the Sumo brand in the North Island, which is obviously different to the South, Rob Hight, a Sumo design engineer based in the factory in York in the UK flew in to talk to farmers and contractors at a series of demo days.
The focus of these days was cultivation equipment, although Sumo does produce a variety of drills and components for planting, as well as front weight blocks. The main pieces of gear on site were the Sumo Trio and Quattro.
With slightly less hydraulic function and fitted with an extra row of discs on the front, the Trio was capable of performing a similar job to the larger Quattro. A wide variety of different tines and packer rollers provide options to suit the ground conditions and intended use.
At Lochinver, the pumice soil did a great job shining up discs and tines with the abrasive nature of the soil, although the conditions weren't ideal, really needing another week or two for the grass to die down to allow the discs to incorporate the soil and plant matter. I can see the Trio being a great tool to follow after maize harvesting, as we don't have the arable stubble to work back in like they do down south or back in the UK.
The 3/4/5 leg Grassland Subsoiler (GLS) with easy depth adjustment, front cutting discs, and hydraulic reset legs has potential to be used throughout the county to help aerate and relieve compaction on soils. Digging down with a spade, it was clear to see the results of the job with a smooth, clean, tidy finish left on top.
Keep up to date in the industry by signing up to Farm Trader's free newsletter or liking us on Facebook