SsangYong Rhino Launch 2019
---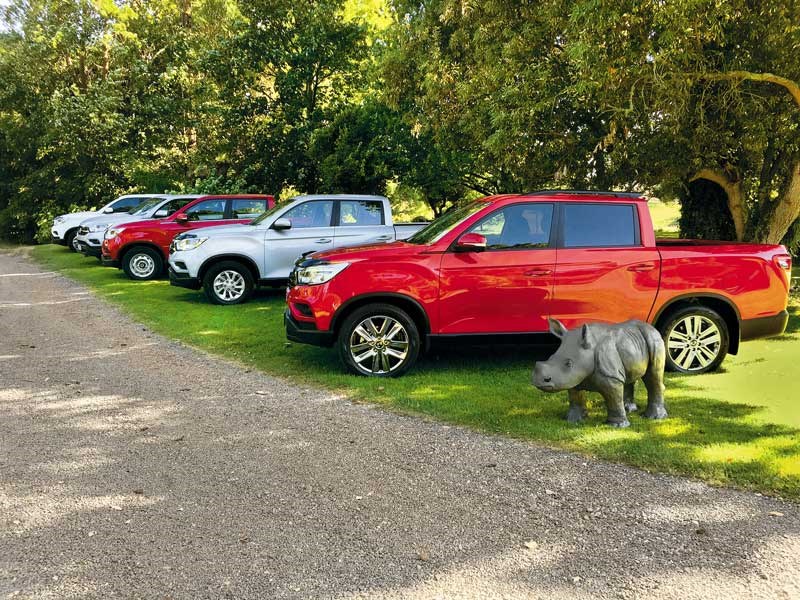 The five models that make up the SsangYong Rhino range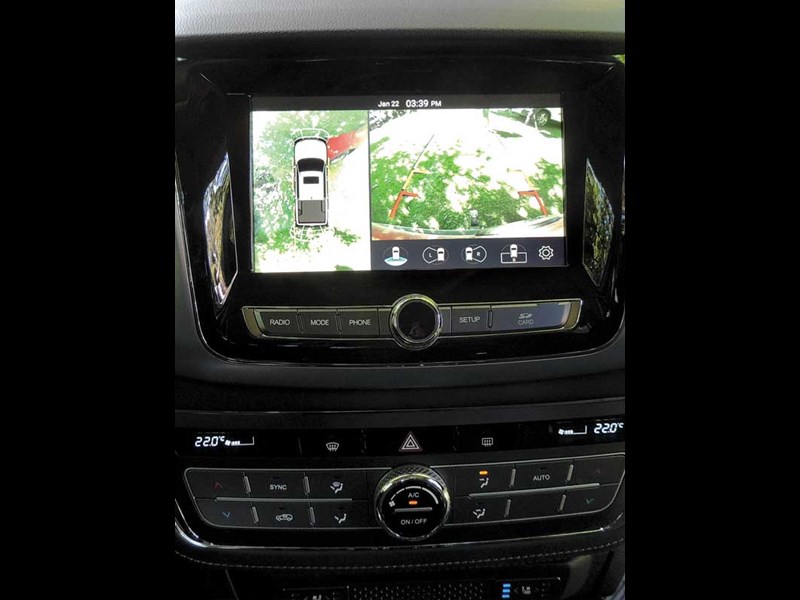 The top-of-the-range SPR 4WD diesel auto comes with full 360-degree vision from four cameras that provide a real-world view of the vehicle in the environment, making low-speed driving and parking a breeze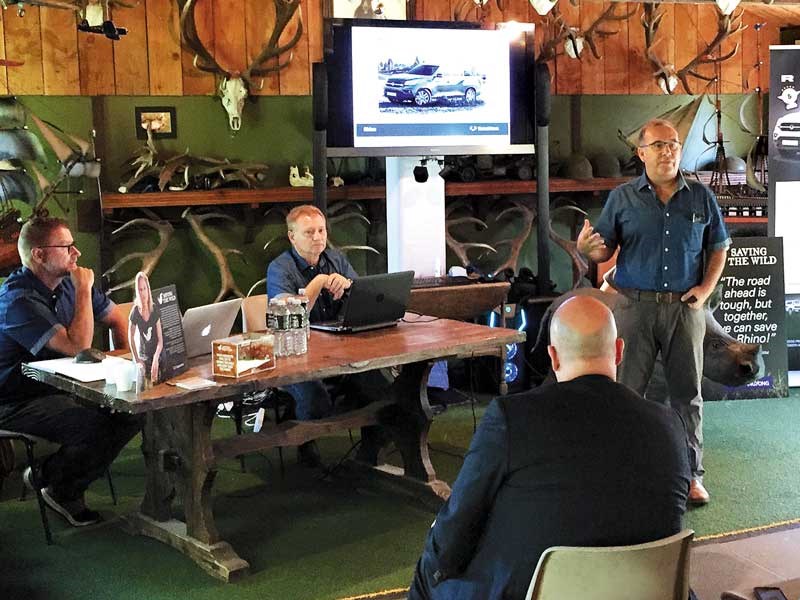 Some of the Great Lake Motor Distributors team at the SsangYong Rhino launch: From left, Head of Marketing Tom Vanderloos, General Manager Andrew Bayliss and Managing Director Deon Cooper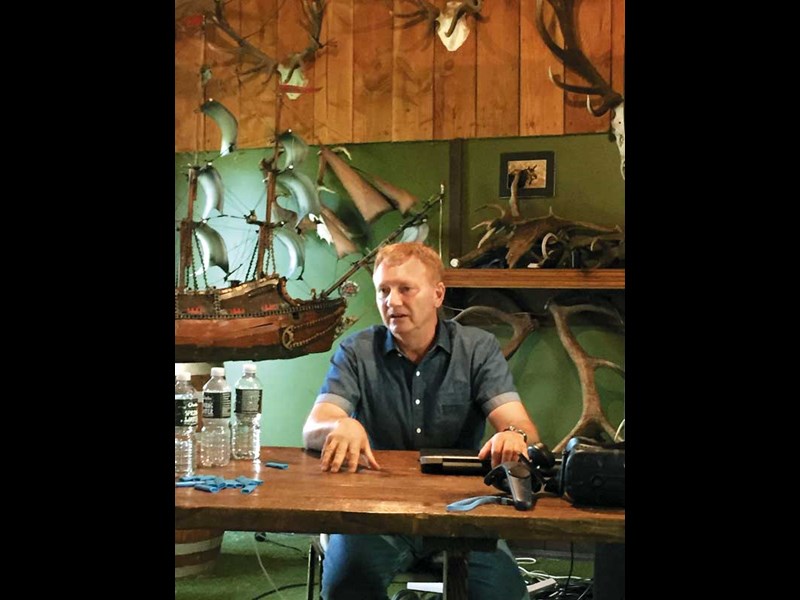 Andrew Bayliss outlining the key points of the SsangYong Rhino to the assembled news media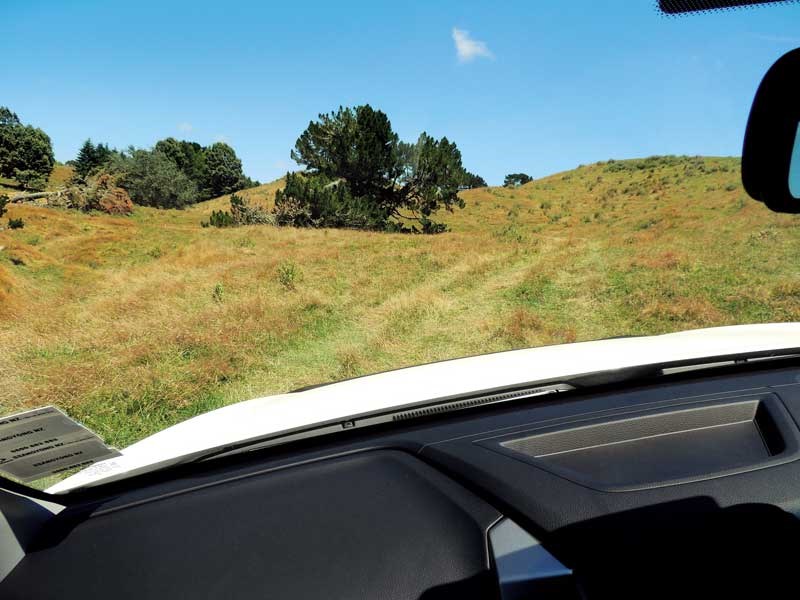 The Rhino ride is smooth and quiet, even in the toughest territory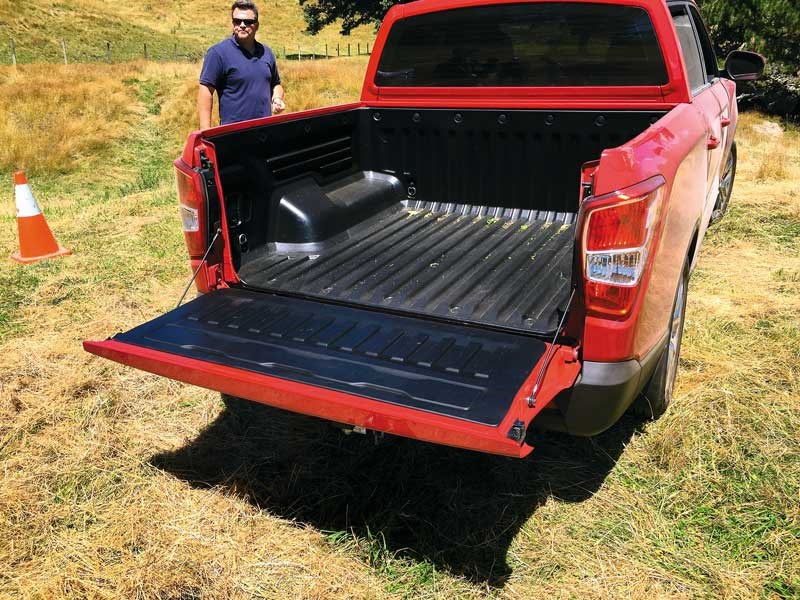 The Rhino range is currently available in an SWB version with a 1300mm by 1570mm deck. A longer-deck version will be available shortly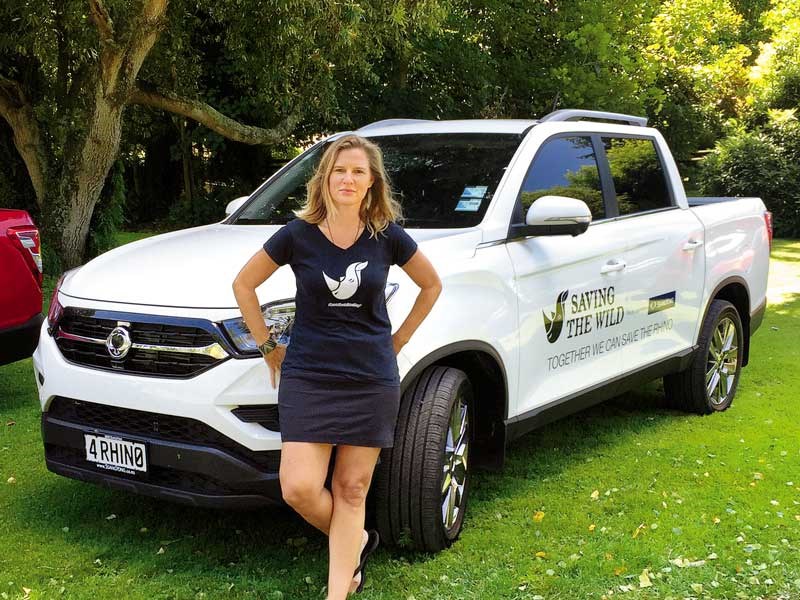 Don't be confused by the feminine look – Jamie Joseph of Saving the Wild is one tough character. She's taken on some of the most brutal African-rhino-poaching syndicates – and won. Jamie's a brand ambassador for the SsangYong Rhino, and a contribution to her work is made from the sale of every SsangYong Rhino vehicle in New Zealand

SsangYong launched its new range of dual-cab utes in NZ and distributor Great Lake Motor Distributors Ltd reckons they will be a winner in the country
The SsangYong Rhino, which is known overseas as the Musso (the Korean word for rhinoceros), comes in five models, ranging from the entry-level 2WD petrol manual ($25,990 plus GST) to the top-of-the-range SPR 4WD diesel auto ($43,500 plus GST).
Currently, these are available in a short-wheel-base model, but a long-wheel-base model with a longer tray length will follow shortly. General Manager Andrew Bayliss says the Rhino is based on the Rexton, but is an entirely new vehicle.
"It has improved structural integrity, with 80 per cent high-tensile or ultra-high-tensile steel used in the manufacture. There are massive improvements to NVH, it has an extremely good power train with two-wheel-drive and four-wheel-drive manual and auto options, and it employs the latest in technology.
"It's a truck that will have wide appeal both for tradies and for recreational users," Andrew says.
Farm Trader attended the official launch at Lake Taupo, taking the SsangYong on a road test around the backblocks of the Central Plateau. All five models proved to be smooth and quiet, while showing plenty of grunt. They also performed impressively on tough hill country, taking the steepest valleys and deepest gullies in their stride.
The ride is remarkably comfortable for a utility vehicle, braking is impressive, and steering is light and responsive. All five come with the latest in modern technology to make driving easy and safe, from all-round airbags and 360-degree monitoring (in the SPR), to cruise control, and a handy deck power outlet.
The two petrol-engined models feature SsangYong's own two-litre e-XGDi 200T power unit, which develops 166kW, with maximum torque of 350Nm, and have six-speed manual or automatic transmission.
The three diesel models have SsangYong's 2.2-litre e-XDi 220 engine, developing 133kW, and 400 or 420Nm, and come with part-time 4WD, and manual or automatic six-speed transmission. The top-of-the-range SPR has six-speed automatic transmission. The Rhino diesel can tow loads of up to 3.5 tonnes, while the petrol models have a 2.8- tonne capacity.
The Rhino is a smart-looking vehicle with modern design and interior comfort, making it as much at home in the city streets of St Heliers as in the misty gorges of the Mackenzie Country.
Keep up to date in the industry by signing up to Farm Trader's free newsletter or liking us on Facebook