Event preview: Hilux New Zealand Rural Games 2019
---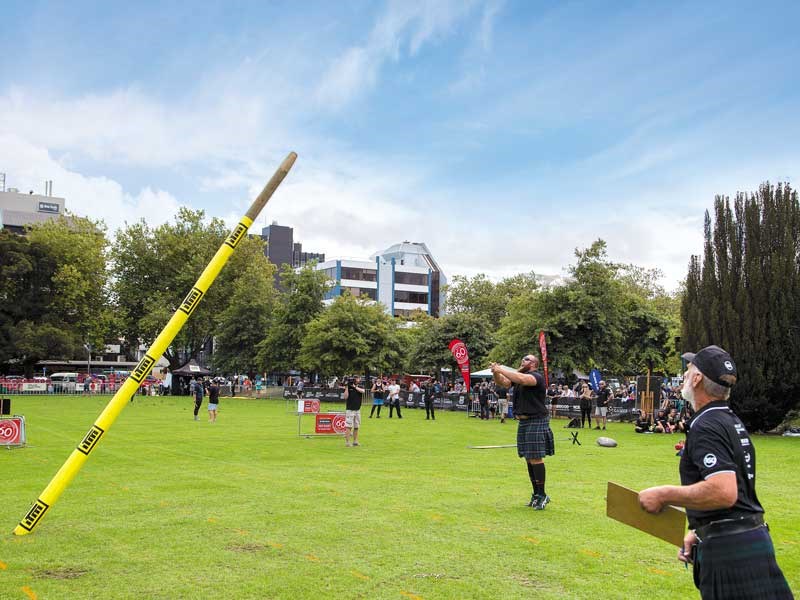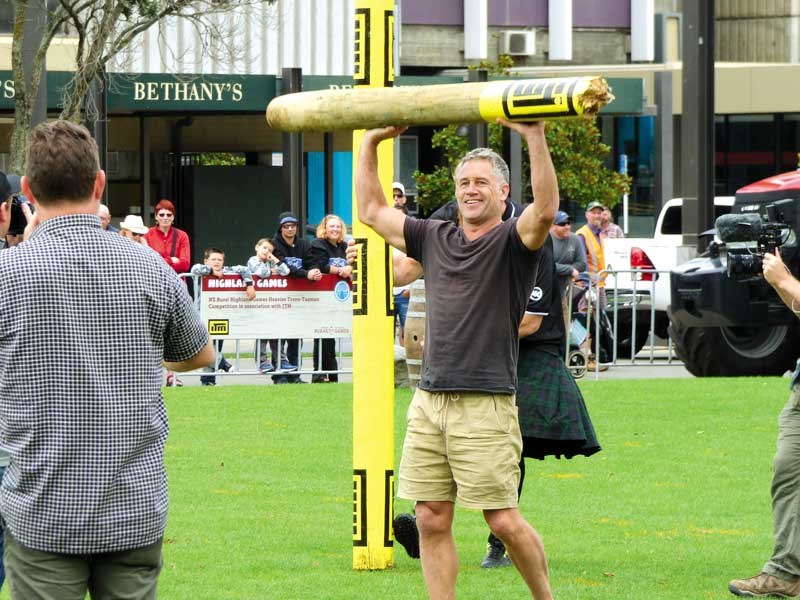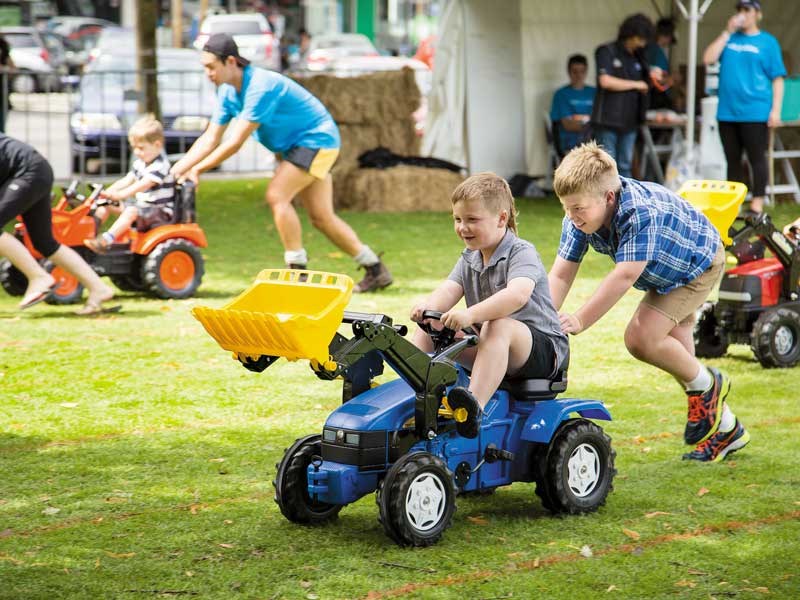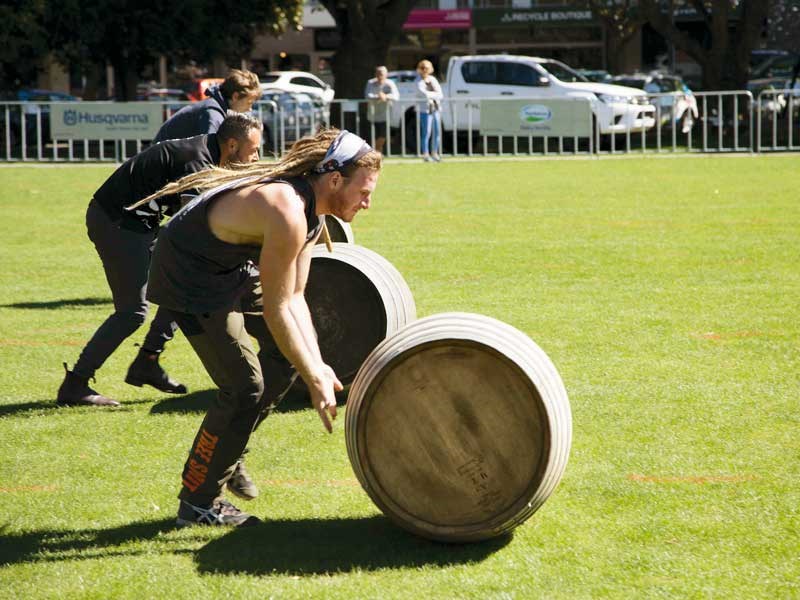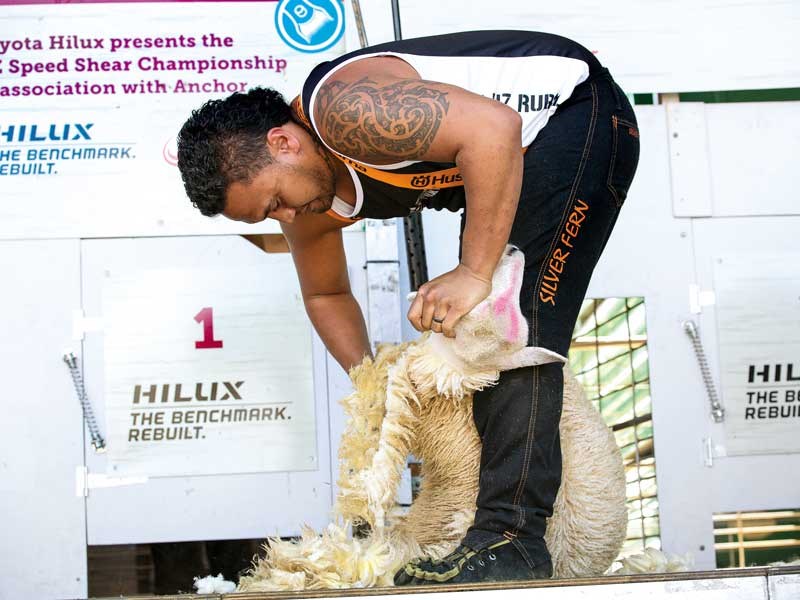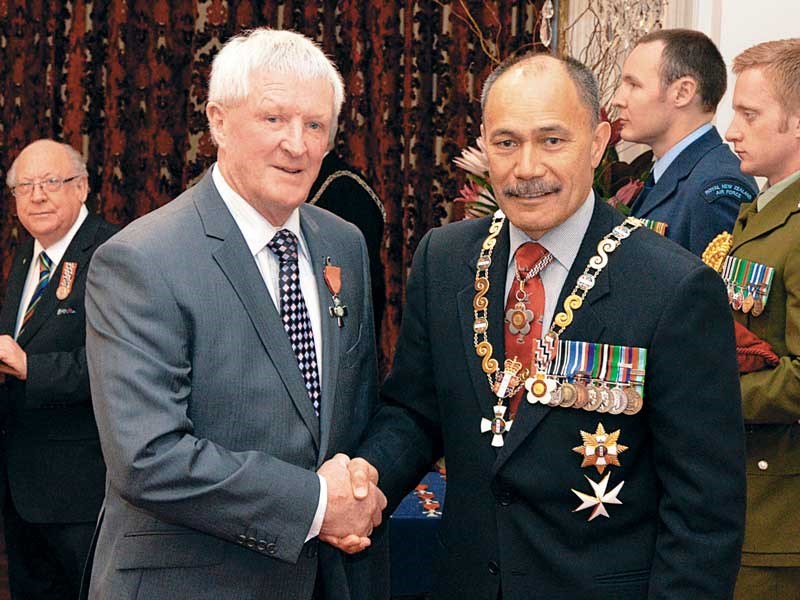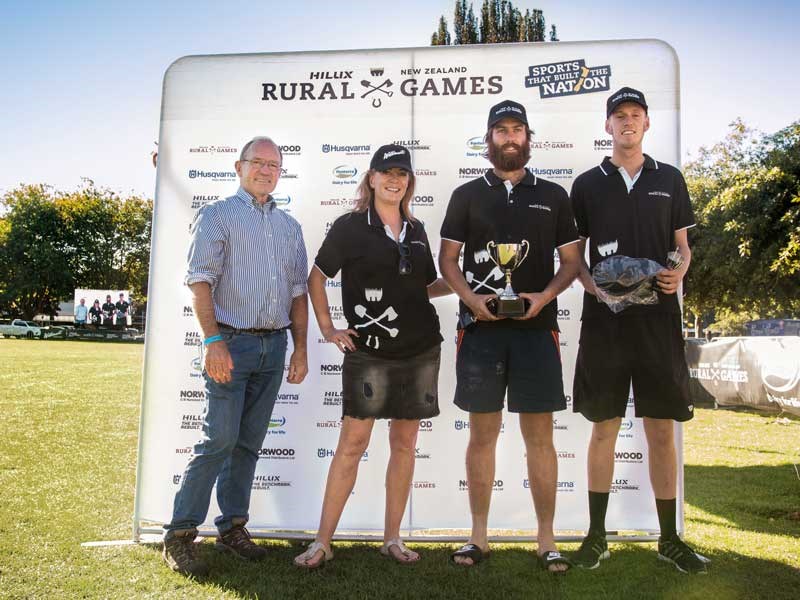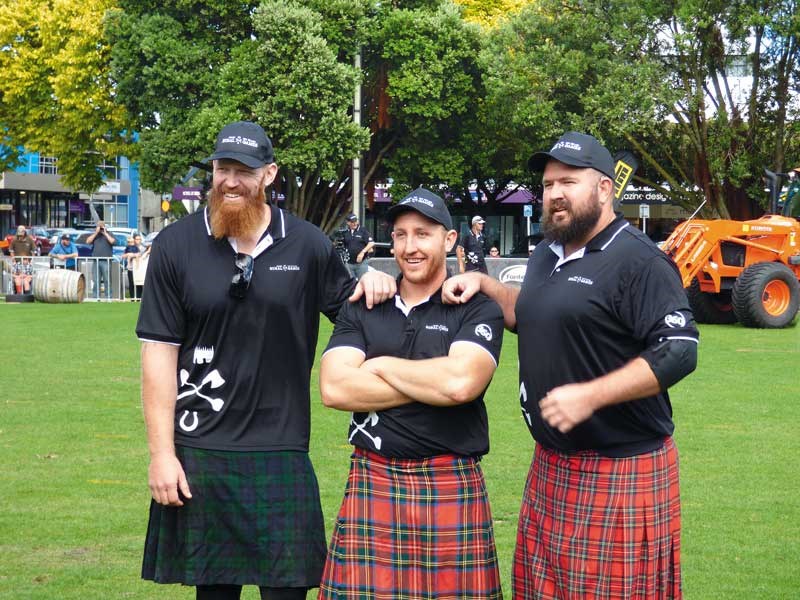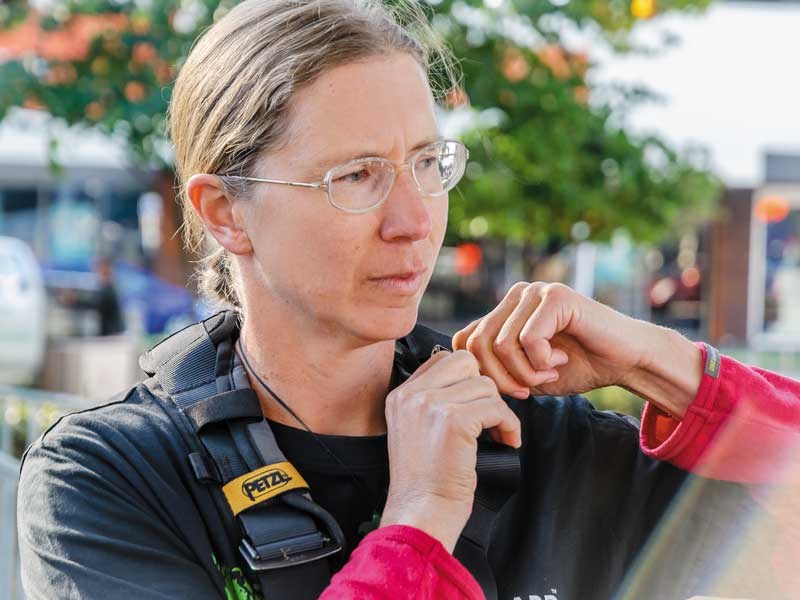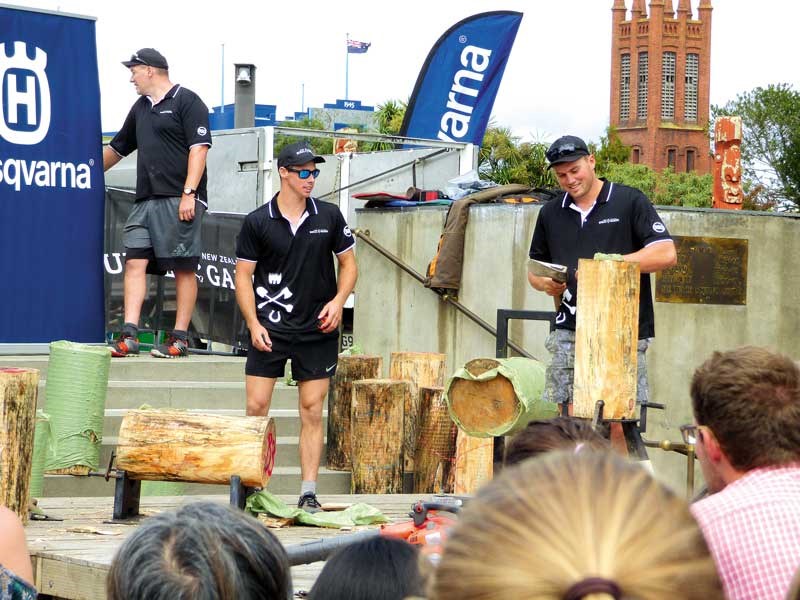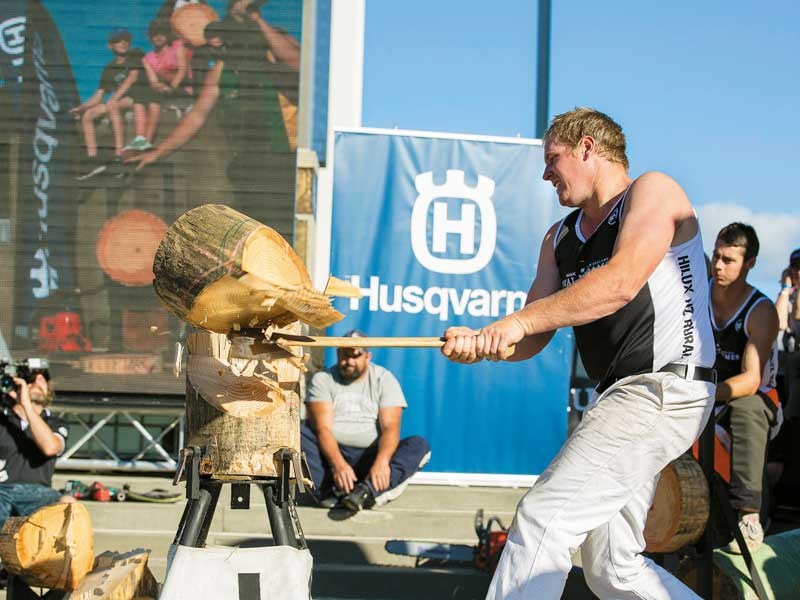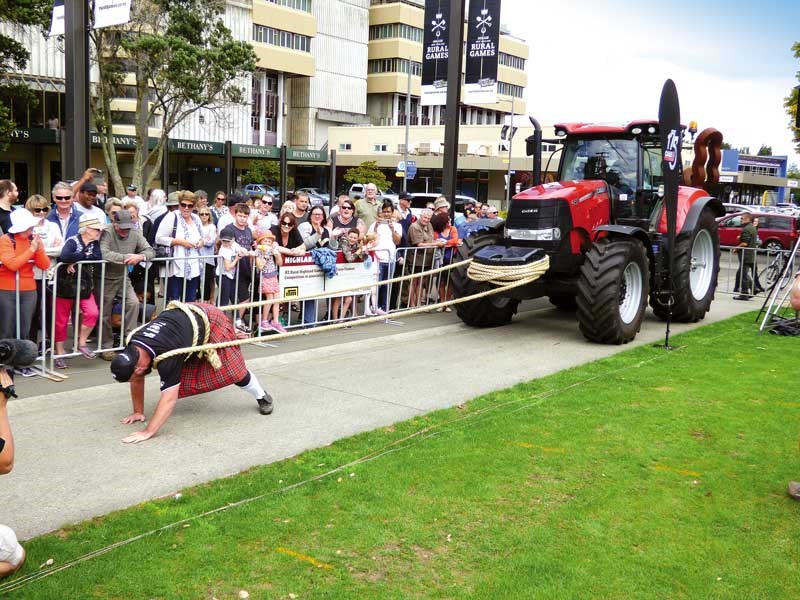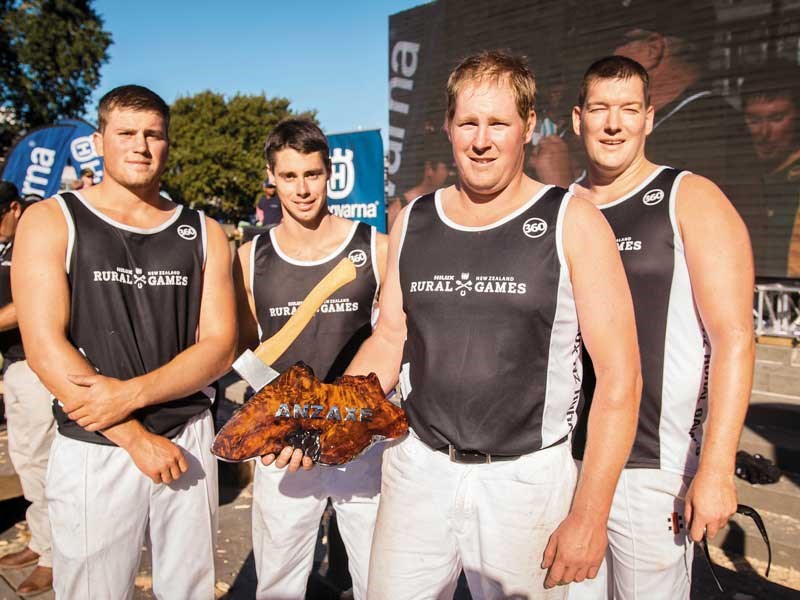 When it comes to rural sports, The Hilux New Zealand Rural Games celebrate everything from sheep shearing and speed fencing to speed tree climbing, coal shovelling, and speed milking.
It's the ultimate celebration of all things rural and the annual event, held in Palmerston North, attracts top competitors from throughout New Zealand and Australia, with national and world champions battling for the prestige of Hilux New Zealand Rural Games titles.
As well as the competitive element, the programme includes delicious local food offerings and fun 'Have a Go' events such as olive stone spitting, wine barrel racing, gumboot throwing and, of course, cowpat tossing. Then there's the NZ Rural Highland Games 'Heavies' Competition (plenty of kilt attire) and the ANZAXE Wood Chopping Championship.
There are plenty of Have a Go events for youngsters, too, with the Kids 'n' Country section a major drawcard for rural kids as well as townies.
Check out the Hireways Kids Self Drive Digger, Interislander Taranaki Kids Kartz, Skellerup Red Bandal Race, and Toyota Haystacking.
World record-breaking attempts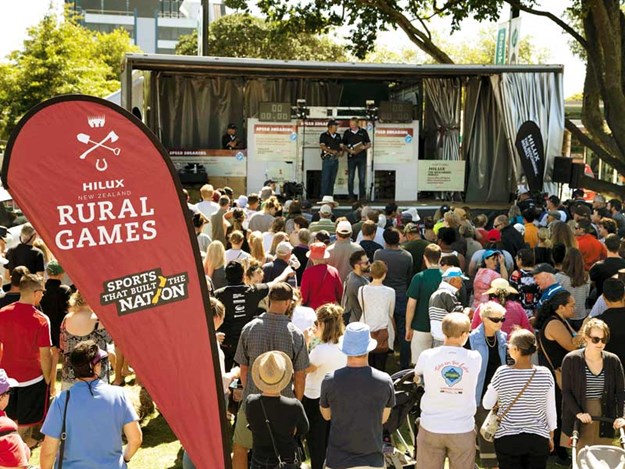 Two world record attempts will be made at this year's Hilux New Zealand Rural Games.
The women's world record for footlock and hold was set by Nicky Ward-Allen during the tree climbing event at last year's Hilux New Zealand Rural Games.
The record stands at 19:55 seconds, compared to the previous world record of 20.17 seconds. The Eltham resident has previously held the world record for the fastest footlock in 2010. Back then the competition was based on a height of 12 metres, and Ward-Allen completed it in 13.26 seconds in Chicago, US. 
Egg Throw and Catch world record holders Kris Richards and Riki Paewai will be back in Palmerston North for the event and are keen to smash the 100-metre mark. The part-time Tuatara baseball players/full-time egg throw and catch world record breakers set the record at the games with an 85.96-metre throw and catch.
In the middle of last year, they travelled to England courtesy of Williment Travel and smashed their own record with a 93.6-metre throw. The Egg Throw and Catch world record attempt will be the last activity on Sunday evening just before 5pm.
Mad cap cars 
The Trillian Trek (formerly Variety Bash) arrives in town on Sunday afternoon, with 35 mad cap vehicles in tow; including a twin-steer LA Fire Engine, five other fire engines, plus buses and cars all with a theme.
Over the years, this Kiwi tradition has raised $10 million for Kiwi Kids in need. The mission is to spread as many smiles as possible and raise money for kids in need, done through non-competitive charity car rallies around Aotearoa.
The 2019 Trek is raising funds for the Blue Light Charity, which is all about empowering youth at a community level.
Organiser Murray O'Donnell says about 135 people in 35 themed vehicles will feature. "We'll arrive at about midday and do a couple of laps of The Square before getting stuck into some of the Rural Games Have a Go events."
For a weekend of sports and action, head along to Palmerston North from March 9-10 and participate or spectate. Entry is free.
The Hilux New Zealand Rural Games is sponsored by Toyota, Fonterra, Husqvarna and Norwood with major support from the New Zealand Racing Board and Simpson Grierson, Palmerston North City Council and Manawatu District Council.
Plastic posts put to the test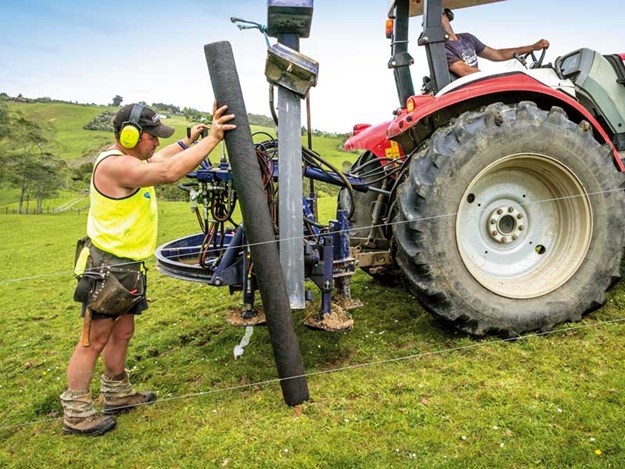 A Kiwi invention that turns waste plastic into long-lasting, hard-wearing fence posts will be put to the test at the Hilux New Zealand Rural Games in Palmerston North this month.
The posts, developed by New Zealand farmer Jerome Wenzlick, will get a thorough public workout at the New Zealand Speed Fencing Championships, part of the Hilux New Zealand Rural Games, on Saturday, 9 March.
The posts are made from recycled soft plastics and plastic milk bottles. They can be treated just like wooden posts and are just as strong but are more flexible. Subject to the conditions of use, the serviceable life is expected to be at least 50 years.
Being plastic, they're not affected by moisture, fungi, insects, or rot. They also are not CCA treated, which means no leaching issues. And if a post does need to be replaced, the old one can be recycled again.
"We're delighted to be debuting these posts at the Hilux New Zealand Rural Games," says Games founder Steve Hollander.
"They are a true example of Kiwi ingenuity, taking the problem of waste plastic and repurposing it into a New Zealand product that will have huge benefits on the farm and will last well into the future.
"The posts will be set up alongside the Speed Fencing Championships. We hope plenty of people will come along to see how well they perform."
The New Zealand Speed Fencing Championships pit our top fencers against the clock and each other, to use borers, put in a strainer, ram and chamfer the top strainer, run wires, insulate and put in posts.
Future Posts' founder Jerome Wenzlick was inspired to create the posts while trying to ram posts in for a fence over an old rubbish tip site.
"What we're doing is repurposing waste that could have gone to landfill and turning it in to a valuable product for consumers," he says.
The company has partnered with Fonterra for part of its raw materials supply and to distribute the posts. Each standard Future Post contains more than 200 plastic milk bottles, and 1700 pieces of soft plastic, whereas a strainer post contains 1600 milk bottles and 12,000 pieces of soft plastic.
"Our partnership with Fonterra gives us access to a steady supply of raw material from the Co-op's own recycling initiatives," he says.
"It also gives us access to a network of nationwide Farm Source stores that can sell the fence posts and access to 10,000 farmers who are actively engaged in environmental initiatives, like fencing to keep cows out of waterways and planting along river banks."
Keep up to date in the industry by signing up to Farm Trader's free newsletter or liking us on Facebook