Event preview: South Island Agricultural Field Days 2019
---
The South Island Agricultural Field Days (SIAFD) is one of the biggest events on the calendar for farmers, contractors, and anyone interested in seeing impressive agricultural machinery in action
Continuing its reputation of steady growth, this year's SIAFD promises to be bigger and more diverse than ever. As well as cementing its role as the 'live demonstration field days', this year also caters for the wider community with a greatly expanded lifestyle section and a Tractor Pull competition.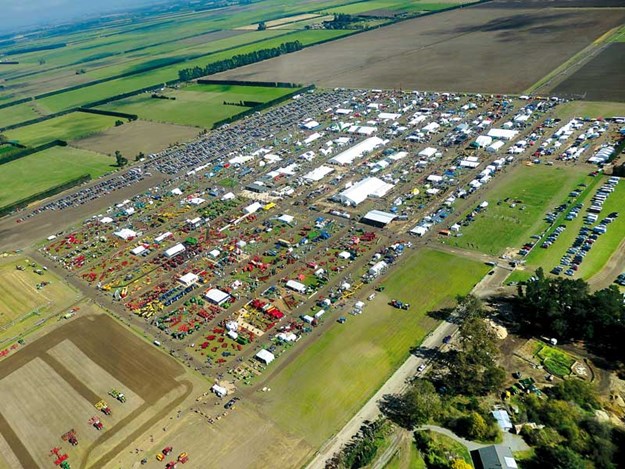 SIAFD takes place from 27 to 29 March at Kirwee on the outskirts of Christchurch. It's one of the oldest and largest agricultural events in the South Island, going back more than 65 years. Every two years, it attracts about 30,000 members of the farming public.
SIAFD organising committee chairman Rodney Hadfield says interest in this year's event has been strong and virtually all exhibition sites have been sold.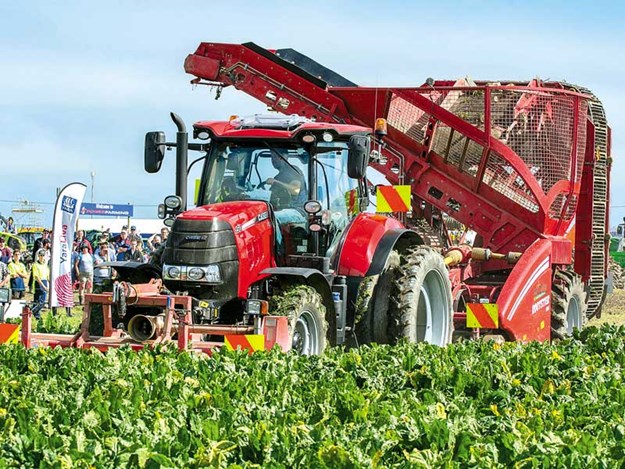 "We have done a lot of work since last time in terms of gravelling all the laneways and improving infrastructure, but the format will be the same as always."
Rodney says the field days provide a huge opportunity for people in the agricultural industry to network, meet customers and view new machinery. With its focus on presenting working machines, SIAFD reinforces the relationship between farmers, manufacturers, retailers, and technical experts.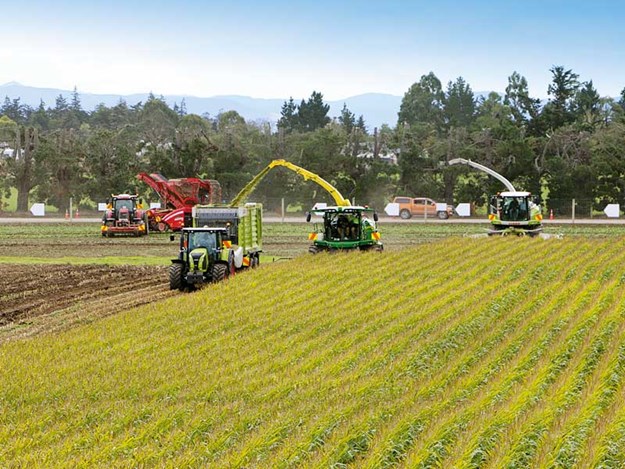 "The field days are all about getting the people who want to buy to come along and look. It's an event for people who are really ready to make financial decisions and spend their money. We want them to come to our event and get their field days deals."
Power Farming Canterbury dealer principal Geoff McCabe says the company has doubled the size of its site at this year's SIAFD.
"The field days are very important to us. They are a great place to show off our machinery and we showcase our new gear that people haven't seen before," he says.
"People come from far and wide to the field days to look at machinery. They are very important for customers because they get the chance to compare all the brands."
Trevor Goodeve is with Canterbury manufacturer Taege Engineering Limited, and he says SIAFD provides an invaluable opportunity.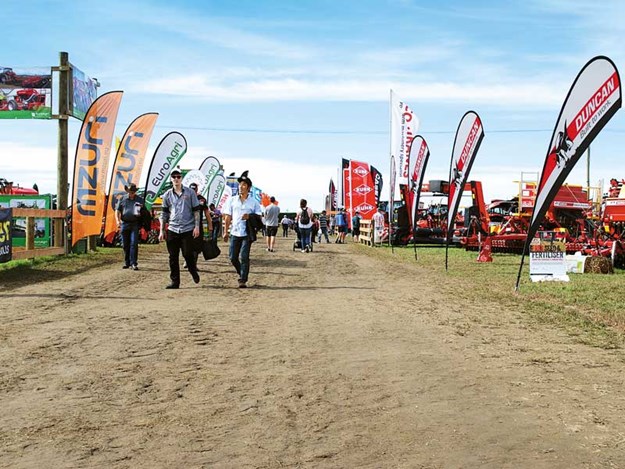 "Because it's in our own area, we can get feedback from our customers on the machinery that we design, build and develop. This ensures we are able to work directly with those farmers and contractors to improve our business."
The timing of the SIAFD at the end of March directly helps Taege Engineering showcase its new equipment and set up its winter machinery build programme.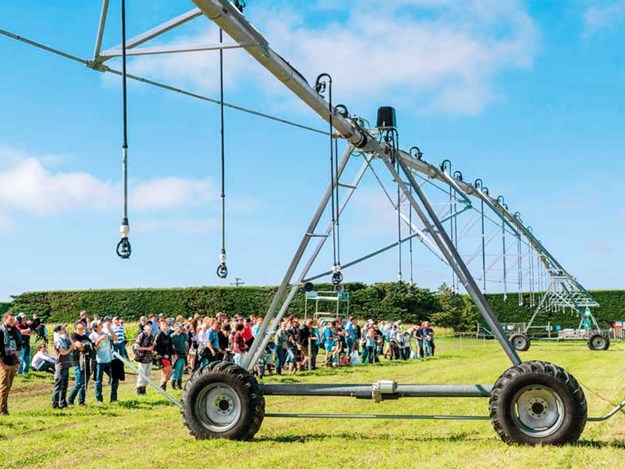 At its 2017 event, the SIAFD organising committee introduced a lifestyle section on a trial basis and its popularity has led them to expand it this year. SIAFD lifestyle section coordinator Michaela McLeod says there will be more than 100 lifestyle stalls.
"They will showcase a wide variety of products, from garden sculptures and outdoor furniture to jewellery, clothing, art, plants and food products. Some of the noteworthy stalls include Vege Pods, Container Pools Canterbury and Mt Hutt Pods," Michaela says.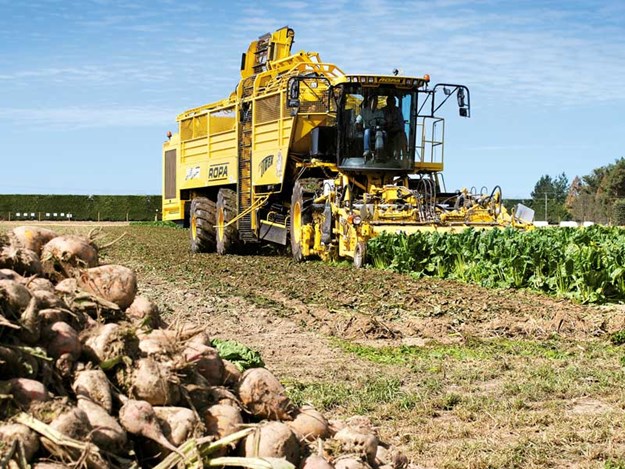 "Local producers, including Kirwee Bees, will also be participating, and we will also have a food court in the lifestyle section with Funky Monkey Bars showcasing their jungle gyms and play equipment next door."
This year will be the first time Tractor Pull has been held at SIAFD since they moved to their new home at Kirwee, thanks to Diesel Tune NZ, which is sponsoring the event and providing prizes. Tractorpull NZ Inc general manager Vaughan Coy says the first two days of the field days will be practice days and day three will be the competition day.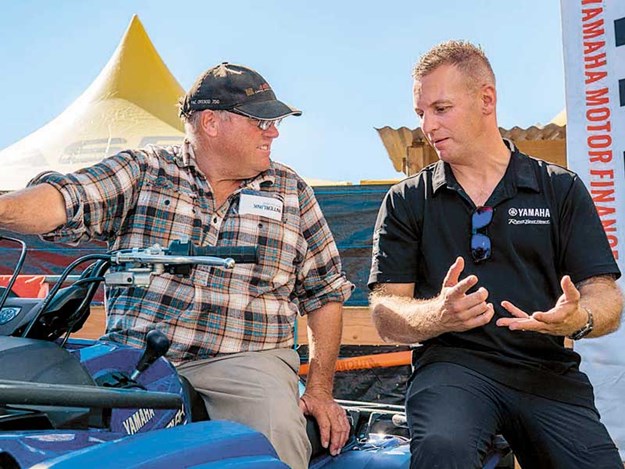 "We will have three classes of competitors: standard, modified and pre-1985. Already a number of people have said they will bring their modified tractors from different parts of the South Island, so it should be an exciting event."
Vaughan says tractors in each of the three competition categories pull a sled that weighs a percentage of its weight, which means tractors of different horsepower ratings can compete against each other.
Entry forms for the event are on the Tractorpull NZ website (tractorpull.co.nz). There is a 15-tonne weight limit on all entries.
Tickets to SIAFD are $20 per day (children are free) and can be bought at the gate. For more information, visit siafd.co.nz.
Keep up to date in the industry by signing up to Farm Trader's free newsletter or liking us on Facebook