SIMA 2019 event report
---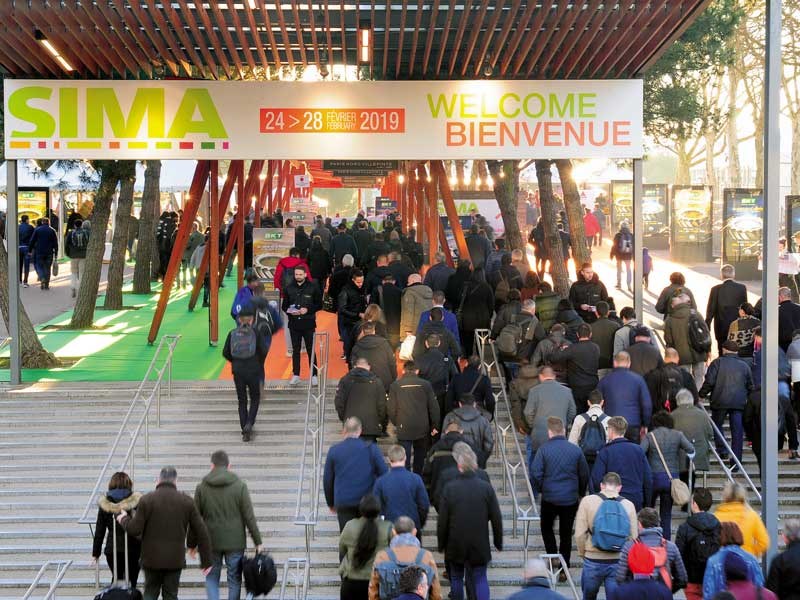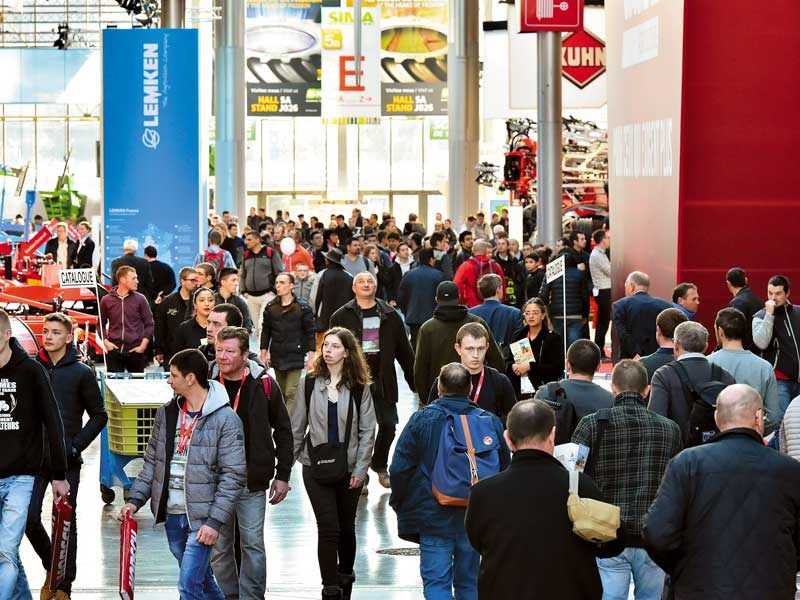 Visitors arriving on the first morning of SIMA 2019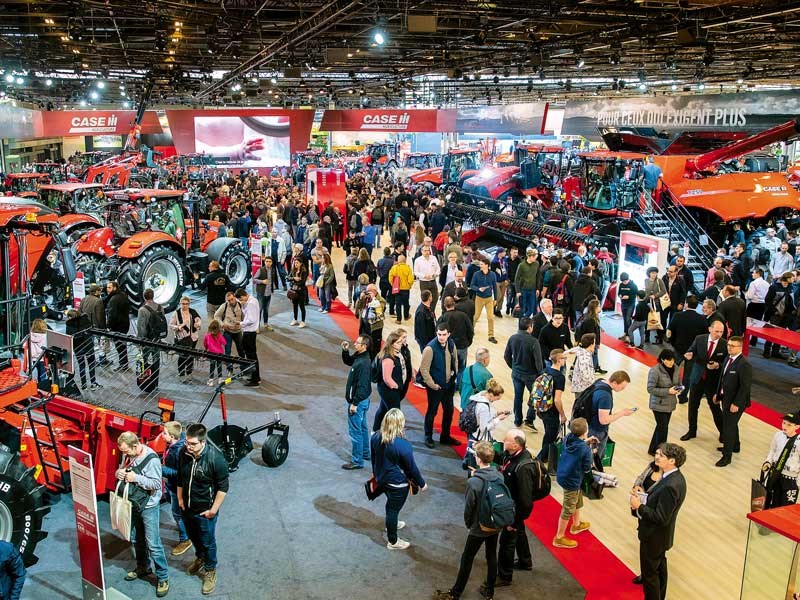 Lots of equipment and visitors on the impressive Case IH stand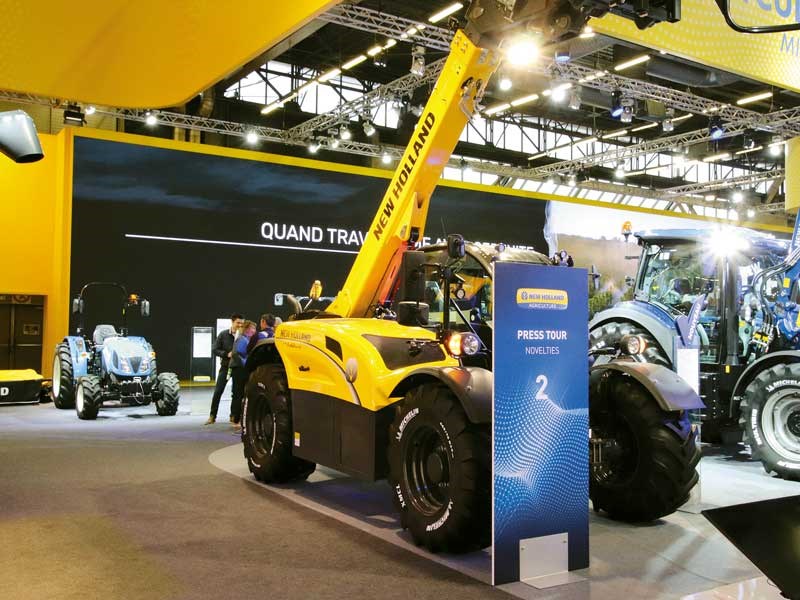 New Holland's TH7.42 Elite telehandler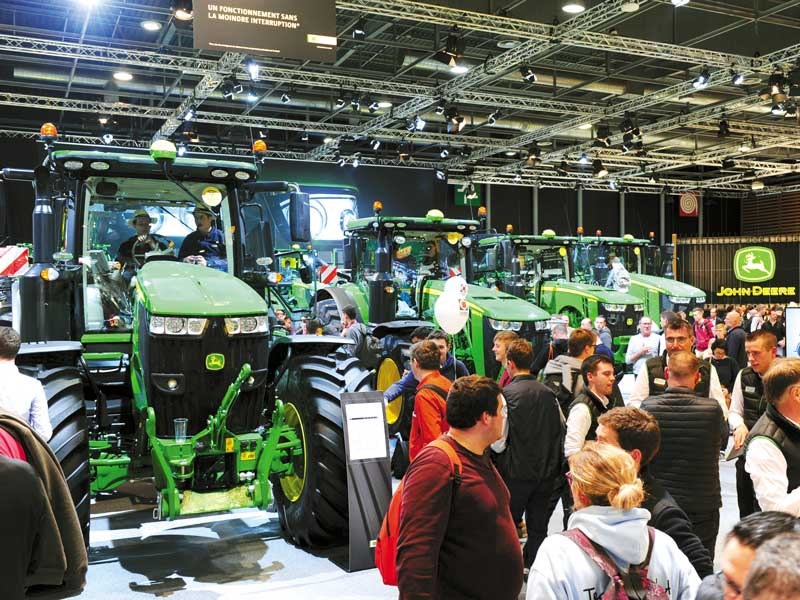 John Deere caught the attention of visitors

One of the more interesting Fiat Centenario tractors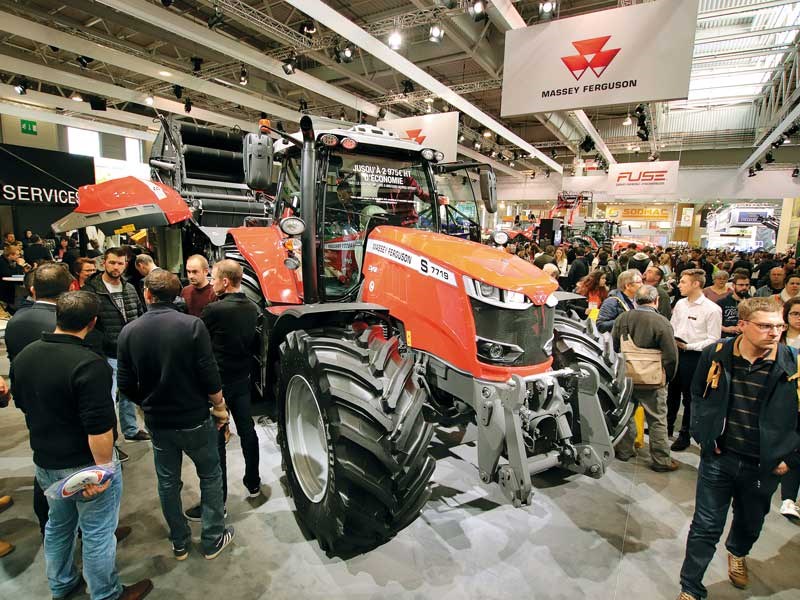 Massey Ferguson unveiled its new 220hp 7719S tractor

New technology and machinery was launched at the recent biennial SIMA Show in Paris
Farmers and contractors keen to view the latest farm machinery innovations headed to Paris for the recent biennial SIMA Show.
Covering 15 exhibition sectors in farming and forestry, the show attracts more than 230,000 visitors from 135 countries.
Around 1800 exhibitors from 42 countries attend the show, some unveiling new models during the event.
Although SIMA is recognised as a vital event in the agricultural machinery manufacturers' calendar, some prefer to wait until the larger Agritechnica Show in Germany (November 2019) to launch their latest machines.
New Mancel tractors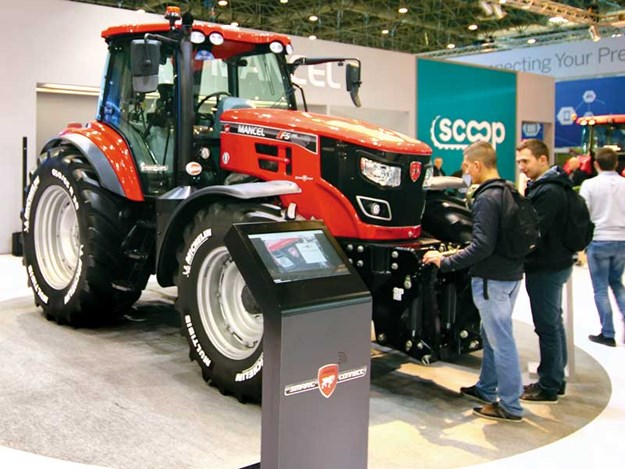 It's quite unusual for a completely new brand of tractors to be launched at a show these days but that's exactly what happened at SIMA when Chinese manufacturer YTO Group launched its Mancel tractors.
Made in Saint Dizier, France, in a factory acquired from Argo Tractors, YTO introduced its Mancel F5 Series of four tractors stretching from 110hp to 145hp.
Models F5-110, F5-120, F5-130, and F5-145 are powered by four-cylinder units from FPT, driven by a four-step semi-powershift unit and have a suspended front axle made by Carraro.
Dewulf mounted potato planter
Potato machinery specialists Dewulf exhibited what it calls the world's first mounted three-row belt potato planter.
Based on the already available trailed Structural 30 planter, the new mounted option has a capacity of 1.5 tonnes and requires a tractor of at least 175hp to drive it.
This mounted Structural 30 plants three rows in a bed as standard and boosts a unique automatic depth control via an ultrasonic sensor, which is insusceptible to track formation and can be adjusted via the control panel in the tractor cab.
Ideally suited to planting fields with smaller headlands, this new mounted planter can plant with more precision and operate at speeds up to 12km per hour.
Pottinger's new Terrradisc models
Austrian grassland and cultivation machinery specialists Pottinger exhibited its new Pottinger Terradisc 8001T and 10001T disc harrows with working widths of eight and 10 metres respectively.  
Working speeds of up to 18km per hour are achievable while a uniform, shallow working depth and optimum packing effect produces a perfect seedbed.
The compact design, aggressive disc angle, and offset configuration of the tools ensure reliable penetration and excellent mixing in of soil and vegetation even in dry conditions.
Operators have a choice of working depths between five and 15cm on the Terradisc T for the best site-specific soil cultivation.
Pottinger has optimised the geometry, size, mounting angle, and penetration angle of the discs. Two solid forged carrier arms are welded to a wide clamping bracket. This ensures that the discs always retain their position and angle.
The Terradisc T folds to a transport height of four metres and a transport width of three metres and is available with air or hydraulic brakes.
Rabaud chicken shed cleaner
For those farmers who endure endless arduous hours cleaning out poultry houses, a new remote-controlled self-propelled machine must sound like a blessing.
French manufacturer Rabaud says its new cleaning unit will save both time and water on top of getting the job done more efficiently.
The new machine is mounted on tracks and is completely operated via radio control by the operator. A swivelling rail mounted on an articulated arm can reach a 4.5-metre height to clean both the ceiling and walls. A foam gun to apply detergent is an optional extra. It is powered with a 22hp Honda engine and runs through a hydrostatic motor.
Water is fed to the cleaner from an on-board 1000 litres buffer tank with a 140 bar output pressure and 87 litres per minute flow.
New silage feeder and straw blower
Irish company McHale launched its new C4 Silage feeder and straw blower range comprising four models.
The flagship model, the C490, is a trailed machine with approximately 6.85 cubic metres capacity and can blow or feed out three five feet round bales of hay, straw, silage or haylage.
A key feature on the C4 range is its twin speed independent gearbox, which allows the operator to easily adjust from 280rpm for feeding silage or hay up to 540rpm for using the machine to distribute straw for bedding.
New Finnish stone picker
To save those sore backs, Finnish company PEL-Tuote launched its new seven-metre wide Kivi-Pekka stone picker. This latest model is the company's widest and most powerful stone picker and can lift stones 40% more effectively than the smaller Kivi-Pekka 5.
Ideal for large fields, the Kivi-Pekka 7 picks up stones using tines across the entire seven-metre width. The stone tank has a capacity of three cubic metres, and the stone picker can handle stones with a diameter of up to 50cm.
This machine has a maximum capacity of 1400kg per minute and requires good tyres to ensure reasonable surface pressure on the soil. The size of the large bogie wheels is either 560/60-22.5 or 700/45-22.5.
Case IH grand stand
There were a few novelties lined up on the Case IH stand, including the new Versum CVX Drive and six-cylinder Maxxum 150 ActiveDrive 8 tractors. On top of that, the company showed the new Case IH Coffee Express 200 Multi coffee harvester.
The Versum CVXDrive range of tractors provides a new option for mixed farms that need a lightweight 100–130hp model tractor with a continuously-variable transmission.
The launch of the new six-cylinder 145hp Maxxum 150 ActiveDrive 8 at SIMA completes the extensive Maxxum series of tractors, which culminates with a new six-cylinder model, the Maxxum 150 Multicontroller.
With a typical weight just above six tonnes, and the same 2.64-metre wheelbase and 5.13-metre length as four-cylinder Maxxum models, the Maxxum 150 is the lightest, smallest tractor in the industry with a six-cylinder engine of this power output.
And if you wondered how coffee can be harvested with a machine, Case IH also launched its new Coffee Express 200 Multi—a new coffee harvester, which the company is introducing in the Africa Middle East region.
Powered by a fuel-efficient, easy-to-maintain engine, the Coffee Express 200 Multi can harvest from 130 to 150 bags per hour, the equivalent to 60 to 70kg per hour.
Big fertiliser cart
French company Monosem, part of the John Deere group, exhibited its CT3500 fertiliser cart suitable for its range of planters.
Compatible with planters with up to 16 metering units, the CT3500 is mounted on a pull-type frame equipped with a standard hitch on the front side and a three-point rear hitch on the back side.
The four-tonne lift capacity allows coupling planters up to 12 rows at 75 or 80cm inter-row spacings or 16 rows at 37.5cm inter-row spacing.
As standard, the cart is equipped with 710/50 R 22.5 low-pressure tyres enabling a three-metre transport width.
Keep up to date in the industry by signing up to Farm Trader's free newsletter or liking us on Facebook