A 21st celebration
---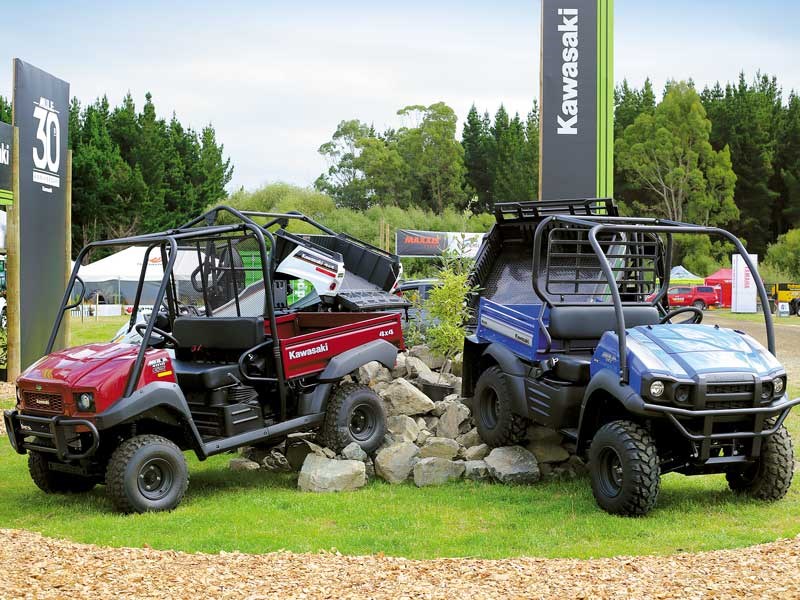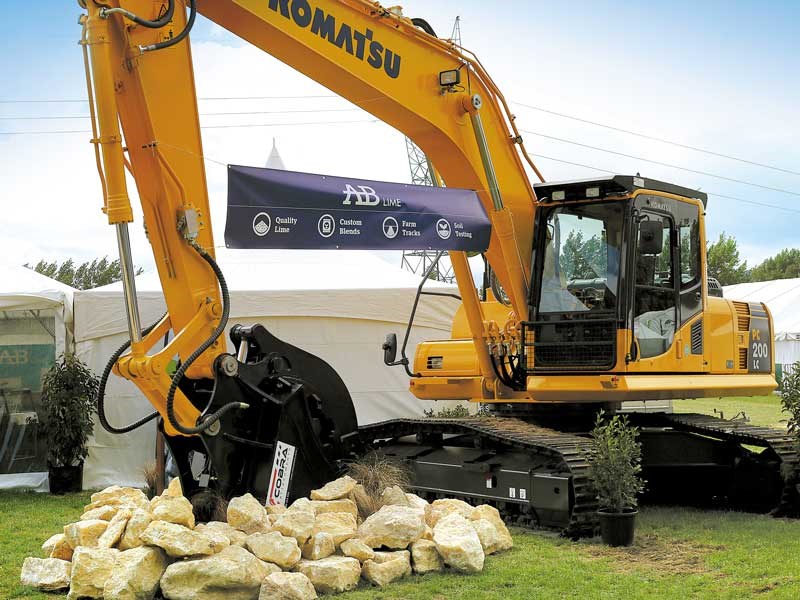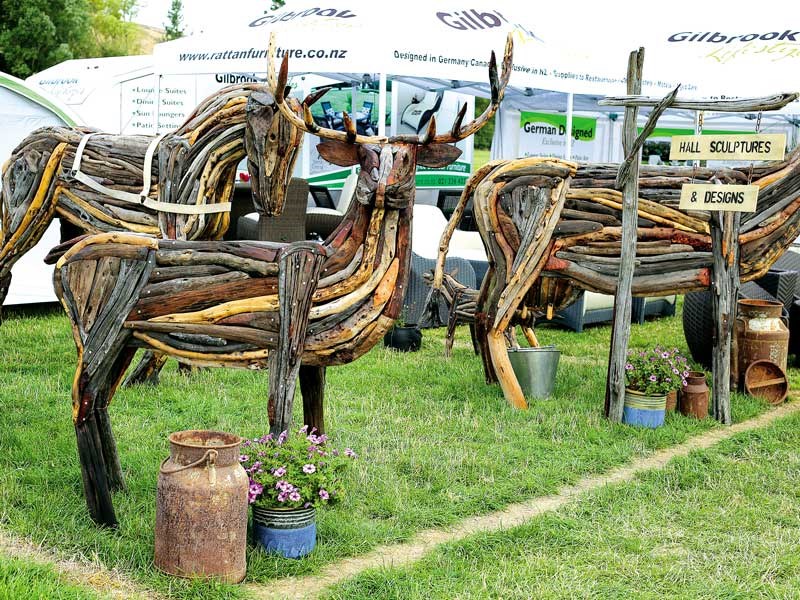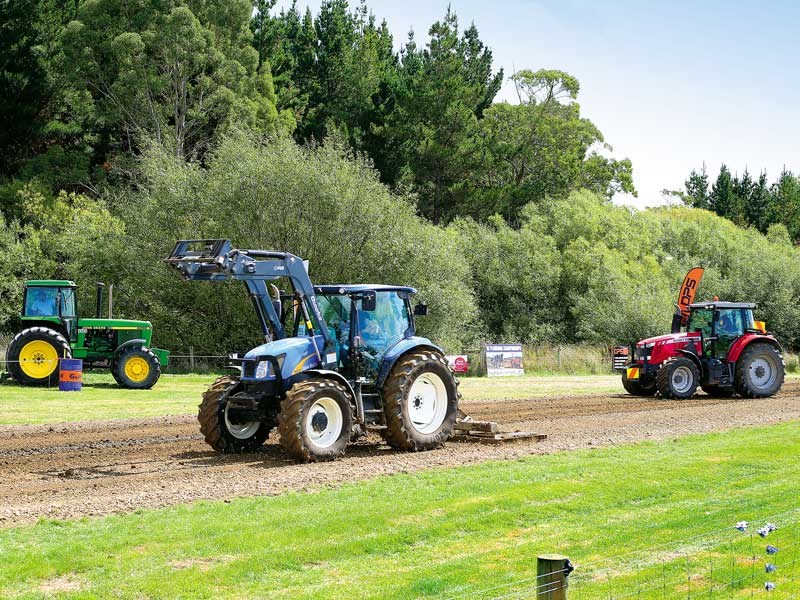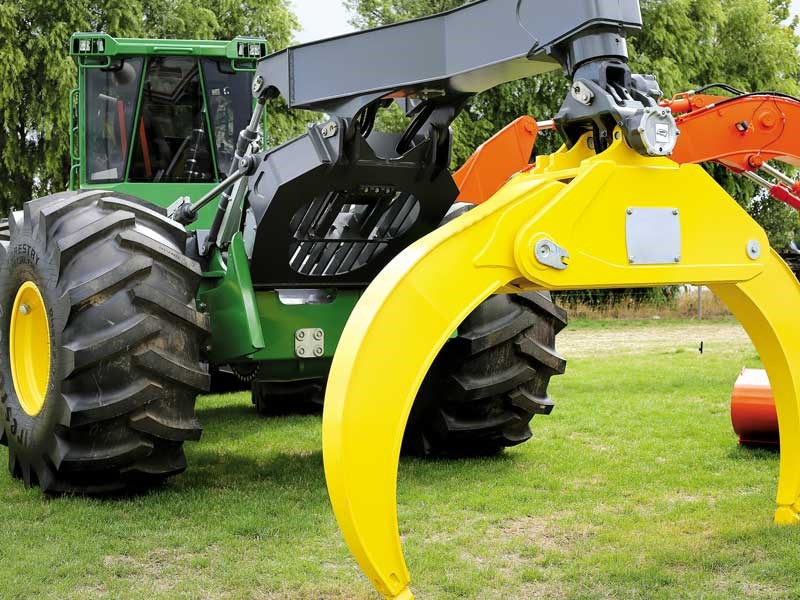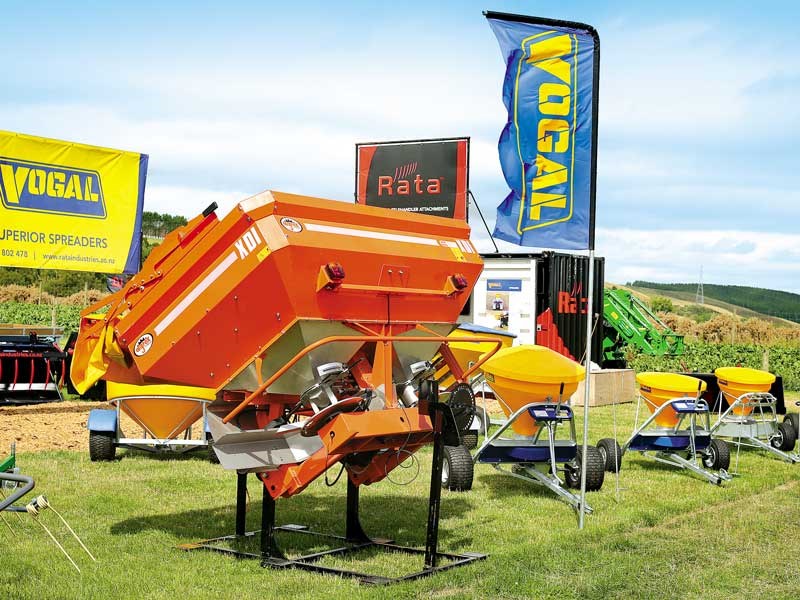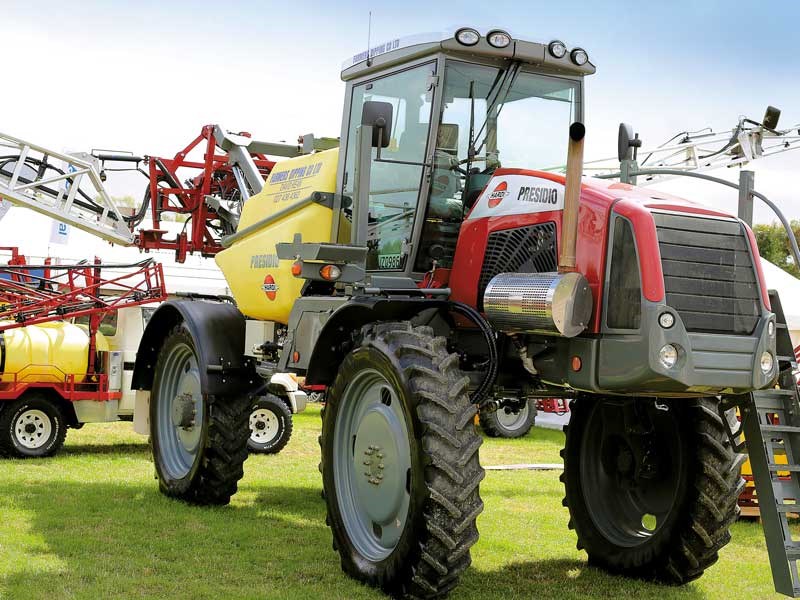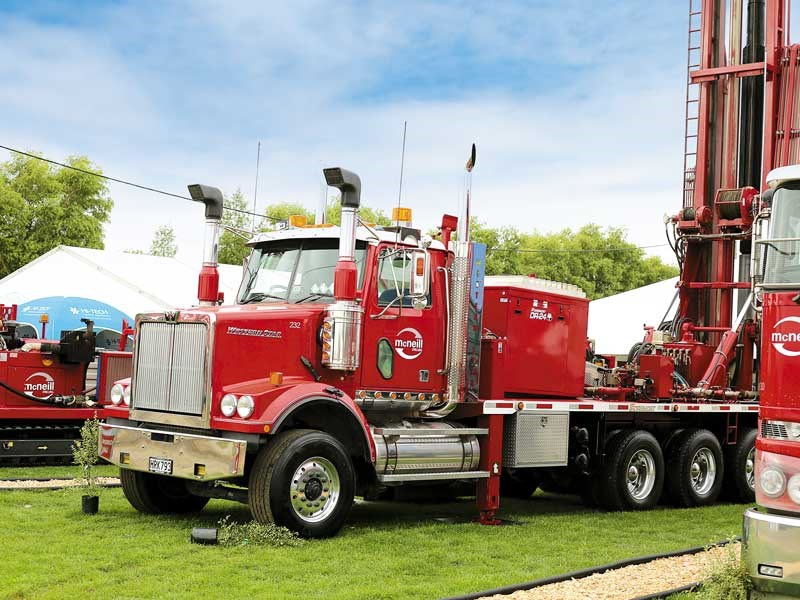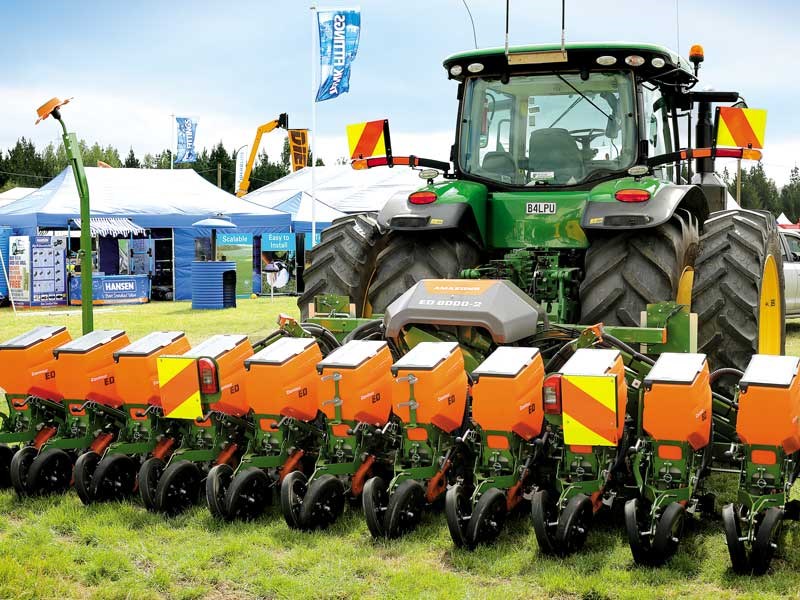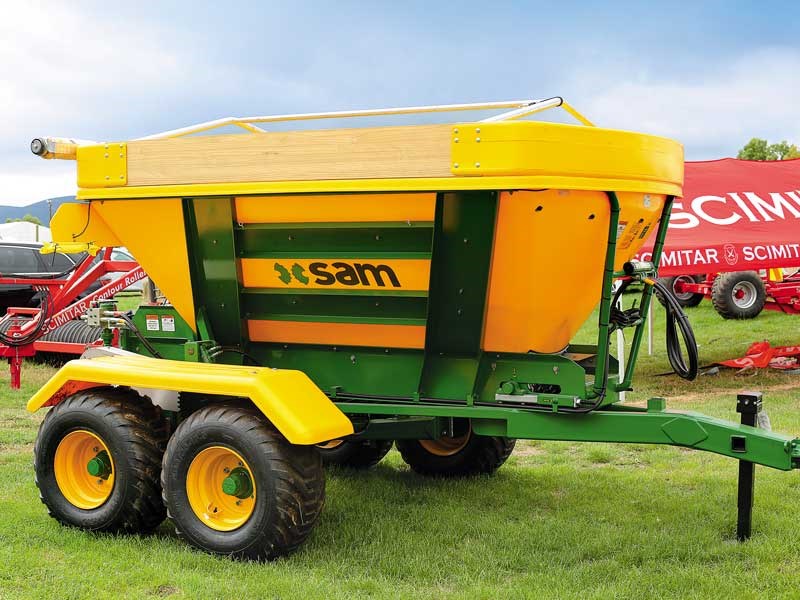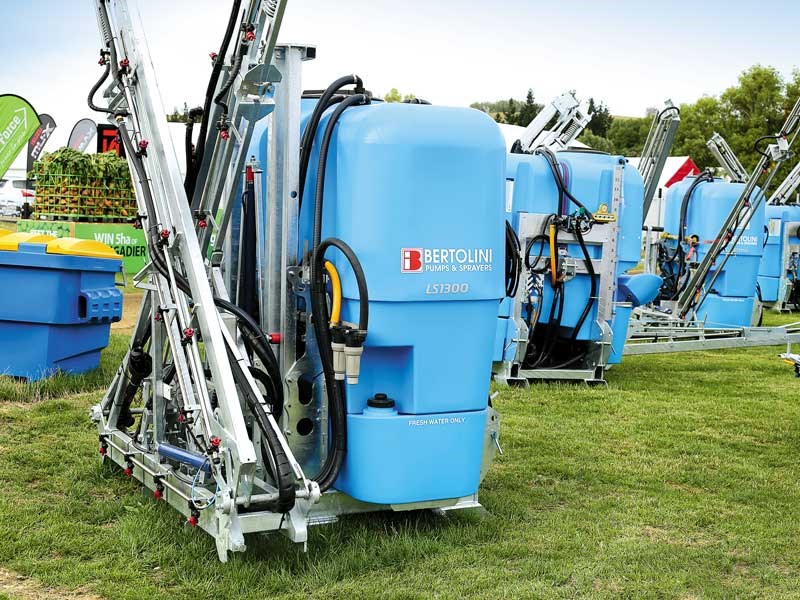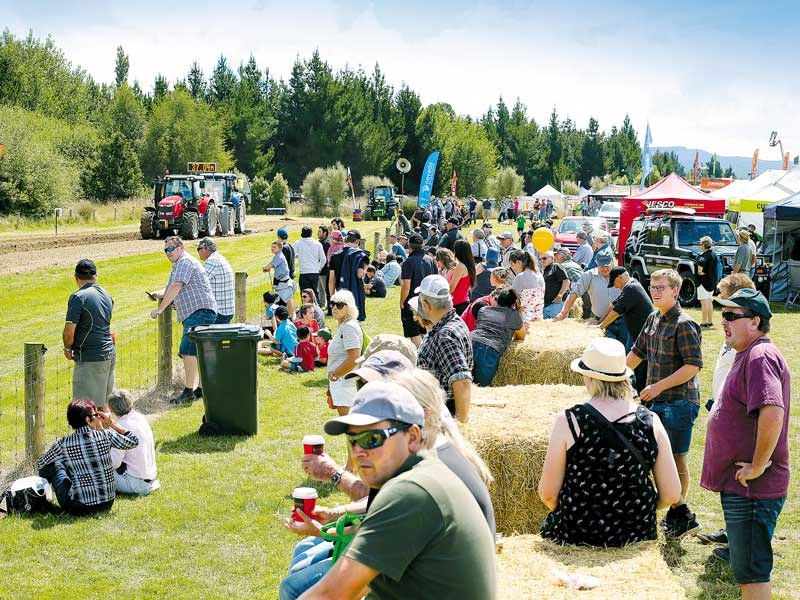 Every couple of years, remote farmland in Gore transforms into a hub of rural activity, with thousands converging on paddocks showcasing ag machinery and innovations from around New Zealand
The Southern Field Days have become something of an iconic agricultural event. Held every two years at Waimumu, 12km from Gore in Southland, 2020 marks the 21st celebration of the biennial event.
Reflecting its continued evolution, this year debuts infrastructure upgrades and a fresh focus on ensuring it brings the latest in rural technology, equipment, and specialist knowledge from around the world.
Held from 12 to 14 February, the Southern Field Days is a non-profit incorporated society run by previous and current members of the Eastern Southland Young Farmers Club. All members (apart from the secretary and caretaker) are volunteers who work in the agricultural industry.
New incoming president Warren Ross is a local farmer and who has been involved in the Southern Field Days for a number of years.
Wherever possible, other non-profit groups within the local community such as clubs, schools, and PTAs are used to help set up and run the event, which is often an important fundraiser for them.
"We couldn't run a successful event without them and appreciate their ongoing support," says chairman Warren Ross.
History and growth
The Southern Field Days were first held in 1982 on Ken Bowmars' property at Waimumu with 60 exhibitors. The main focus was around working demonstrations.
The Field Days society now own 57 hectares of its own land and the last event in 2018 boasted more than 700 exhibitors from New Zealand and Australia, with two from Europe. This enticed an impressive 40,000 people through the gates.
"This year, we once again look to be at capacity, with companies recognising our event as a great way to market their products."
The sport of rugby
If agricultural machinery and rural know-how isn't enough to lure visitors, there's the added temptation of an international game of rugby.
After hosting two successful rugby games in 2016 and 2018, the Southern Field Days society are hosting a game this year at Fred Booth Park (adjacent to the field days site) on Thursday, 14 February. Kick-off is at 6pm.
This grassroots game of rugby takes place between the Fijian provincial team, the Nadroga Stallions, and a Southland Invitational 15.
"We are very excited to welcome an international provincial team to our event and look forward to a great game."
Rural competitions
The Southern Rural Life Innovation Awards have been a part of Southern Field Days for a number of years and are an ideal opportunity for budding inventors to show their creations. With two categories, open and primary school, prize money as well as kudos is up for grabs.
Alongside the popular events of speed shearing, tractor pull, and Golden Pliers and Young Farmer fencing competitions, Beef and Lamb NZ are holding a new Food & Fibre Sector Challenge, aimed at all age groups.
Information on entering competitions is available at southernfielddays.co.nz.
Specialist cultivation and spreading machinery
Taking pride of place in the FarmChief line-up at the 2020 Southern Field Days is FarmChief Falc GL3000 Strip Till, Envirospread Slurry Tankers, the Rotomax Slurry Reel System, and Express Plus 3000 Trailing Speed Discs c/w Pre-Ripper.
FarmChief Falc GL3000 Strip Till
Strip till is a growing conservation system that uses a minimum tillage principle. It combines the soil drying and warming benefits of conventional tillage with the soil-protecting advantages of no-till by disturbing only the portion of the soil that is to contain the seed row.
The Falc PTO Rotor Strip-till System creates a perfect seedbed for row crops in a single pass. The untilled strips help prevent erosion, compaction, and preserve moisture. Through optional fertilising, sub-soiling, chip hoeing, and seeding in one single pass, both time and money are saved while preserving a high-yielding soil structure.
Envirospread Slurry Tankers
Both the 5000 and 18,000-litre models will be on-site a Waimumu.  High-spec and double galvanised for a long life and optimum performance in New Zealand's (sometimes challenging) conditions, the Envirospread tankers range from 2500 to 20,000 litres, catering for all farm sizes and layouts.
Oversize tyres contribute to low ground pressure, no scuffing, and less compaction. The sprung drawbar and axles give a better ride, with no thought of cracking. The Envirospread range is particularly popular for its exceptional manoeuvrability for handling gateways and tight spots, thanks to rear-wheel steer. The tank level indicator cuts down on guesswork and is useful when filling. There are also dribble bar and injector options.
Express Plus 3000 Trailing Speed Discs
The Express Plus 3000 Trailing Speed Discs with Pre-Ripper is most commonly used for primary and secondary cultivation. Customer feedback relays that the unit is particularly stand-out for performance after winter feed: for stubble incorporation and breaking-up compacted paddocks. With the ability to carry outwork twice as fast as conventional discs, partnered with the Express Ripper this creates a formidable combination.
The unique 'optimum angle' disc design gives greater precision and accuracy for cultivating while other features include greater protection for bearings, making sure everything works exactly as it should (no need to grease the tough SKF sealed bearings).
West Malestrom Muck Spreader
On-site will be the West Malestrom 14 cubic metre Rear Discharge Muck Spreader. Built to a high capacity specification and capable of achieving a spread width of up to 12 metres (40ft), the Maelstrom West Rear Discharge Spreader units are particularly suitable for farmyard manure.
With the optional hydraulic rear gate, it can also be used with poultry manure and semi-solids.
Veenhuis Rotomax Slurry Reel Systems
Poorer soils and wet conditions often make it difficult to apply slurry early in the season with slurry injector tanks. Where slurry tanks stop in these conditions, the drag hose system keeps going.
Soil compaction slows down crop growth. Veenhuis drag hose systems feature a 12-metre operating width and the combination of this and low tyre pressure minimises soil compaction during injection to give your crops the best possible growing conditions. 
Making a big impact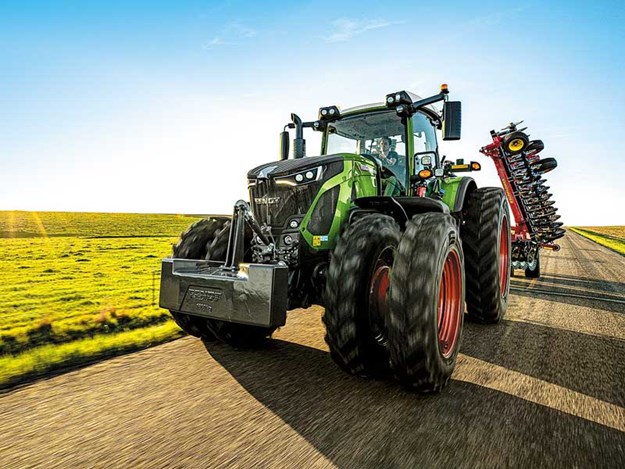 Long-time supporters of Southern Field Days are JJ Ltd, a South Island business that boasts more than a 60-year history in New Zealand.
This year, JJ sport a significantly larger site at Waimumu, increasing in size from 70 to 170 metres of agricultural machinery to include Farmet cultivation, Moreni power harrows, and TMC Cancela agricultural and forestry mulchers.
Taking centre stage on-site is the new Fendt 936 Generation 6 tractor, awarded Machine of the Year 2020 Audience Choice Award and Machine of the Year in the high-horsepower tractor category.
Fendt 936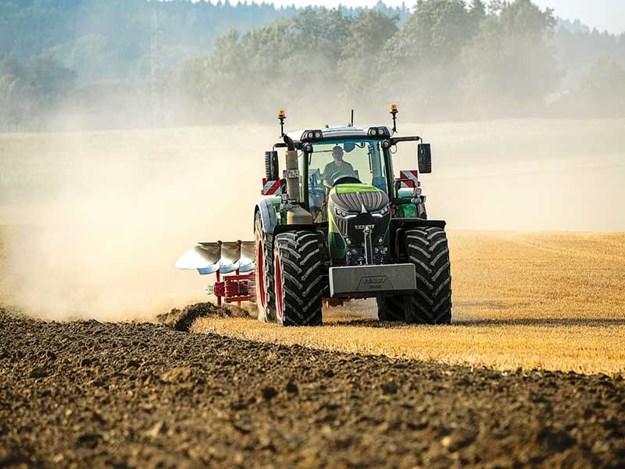 The new Fendt 900 Gen 6 has amassed impressive accolades around the globe, including praise for its connectivity, which enables fleet management and machine optimisation. The combination of the newly developed MAN engine and the low-speed Fendt iD concept (allowing for maximum torque and minimum fuel consumption) were also recognised.
The Fendt 900 Gen 6 features an all-new MAN six-cylinder engine with a cubic capacity of nine litres and VTG turbocharger with variable turbine geometry. For the first time, the Fendt 900 Gen 6 comes equipped with Fendt iD low-speed concept, which is geared towards high power reserves.
Jaguar 502 Series launches in New Zealand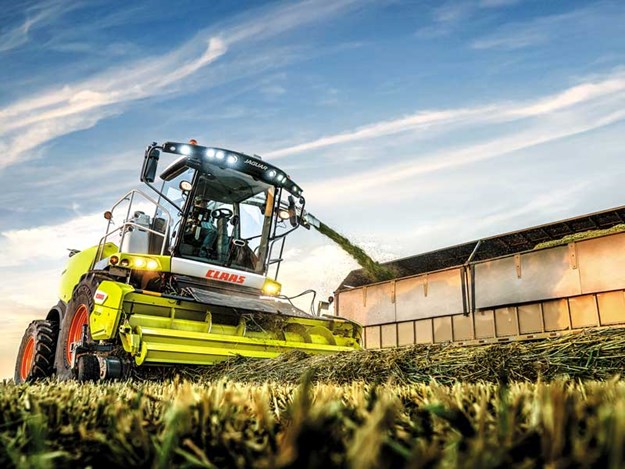 Southern Field Days boasts the prestige of being chosen as the public launch event for the impressive new Claas Jaguar 900 to its New Zealand audience.
With its unique overall concept, incredibly high throughputs, outstanding operator assistance systems, and a wide range of corn cracker rollers, including patented Shredlage technology, the new Jaguar 900 (502 series) range will help efficiently and effectively bring in harvests with up to 925hp.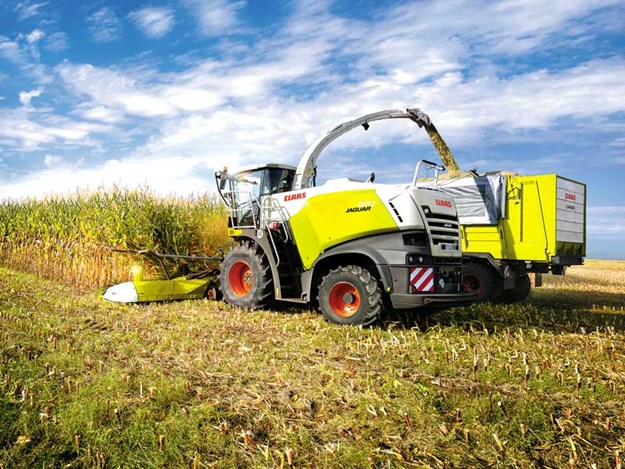 After its launch at Waimumu, the new Jaguar 900 will be running at demo events around the country in February and March.
Build your dream with Alpine
What will Alpine be bringing to Southern Field Days 2020? These Field Days are shaping up to be another fantastic event and the team at Alpine Buildings are excited to be a part of it.
Alpine Buildings specialise in providing bird-proof clearspan buildings with standard spans ranging from nine to 40 plus metres, which can save time, money, and add long-term value to a property.
With the Alpine team continuing to innovate and improve on the quality of its buildings, the brand is also consistently evolving to achieve customer delight and satisfaction. With this philosophy in mind, Alpine will be displaying its new look and, as always, the Gore install team will erect an impressive 15 x 19.2-metre long building to showcase the hot dip galvanised, RHS structural steel rafters.
Alpine's hot dip galvanised RHS Structural Steel rafters ensure a long-life expectancy, reliable and superior finish and a strong and tidy bird-proof result for the long-term. For the first time at Southern Field Days, the XL Structural Steel team will be on-site, exhibiting a sample of the structural steel portal design.
"No matter how close you are to the coast or how high your wind and snow rating is, XL Structural hase designs to suit your needs and ensure your building stands for generations to come," says Alpine Buildings sales spokesperson Bella Boakes.
"So if you have an industrial or commercial building on the horizon, this team is definitely the right people to talk to.
"Whether you have an upcoming project in mind or just a shed dream, do call in, as our friendly sales staff are very happy to have a chat and see what we can do to make it work for you.
"With more than 20 years of experience building kitset sheds, our team are the perfect partner to you needs. Or if you want to speak with us before the Southern Field Days, feel free to give us a call on 0800 428 453."
Kuhn set to present Merge Maxx 950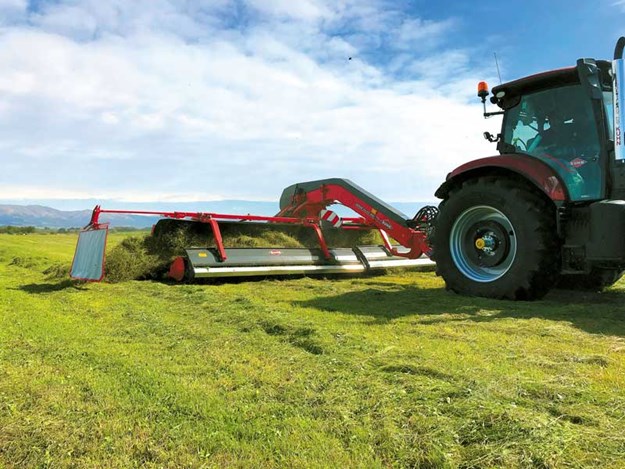 Kuhn is set to present the Merge Maxx 950 at Southern Field Days, regarded as the latest and greatest in its forage harvesting range.
Belt mergers are commonly known for clean forage pick up and handling, and the Kuhn Merge Maxx 950 is no exception. A highly versatile machine, the Merge Maxx 950 is capable of gently gathering any kind of forage and retaining its maximum feed value.
Two independent pick-ups make a total raking width of 7.5-metre in 'side delivery' mode and up to 9.5-metre in 'central windrow' position.
Having been demonstrated throughout New Zealand, the Merge Maxx 950 has proven its ability to effectively swath all crops from lucerne to whole crop barley and pea straw with ease. Its ability to gently handle all crops with minimal forage pollution, leaf spoiling, and ground contact sets the Merge Maxx 950 apart from conventional rotor and 'V' type rakes.
With eight different forage delivery options, the Merge Maxx 950 is suited to all conditions, from raking two separate 3.5-metre swaths for conventional hay baling through to grouping 20 metres or even 30 metres of forage into large swaths for today's high horsepower forage harvesters.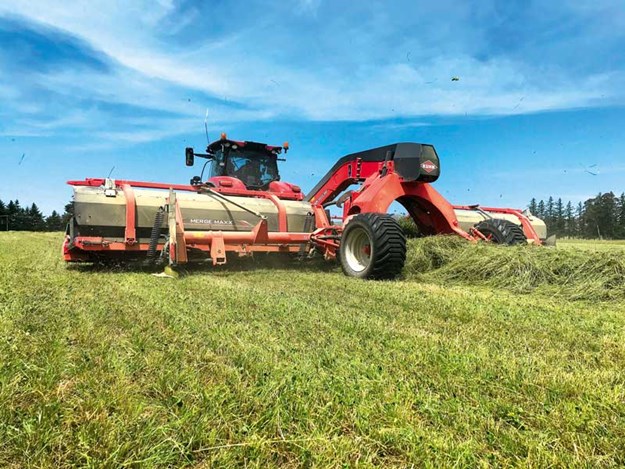 The AT10 controller, which is simple enough for any operator to master within minutes, gives the ability to alter windrow delivery, direction of belts, setting into work mode and a useful hour counter for jobs.
Belt speeds can each be individually adjusted by the simple turning of a hydraulic flow limiter while raking heights can be adjusted via crank handle on the rear of each pick-up bed.
Some of the main advantages of the Merge Maxx 950 are not discovered until after the paddocks are swathed. For example, the ability to merge 30 metres of lighter crops into one swath means a more efficient harvest whether baling or chopping.
Particularly harvesting with forage harvesters and trucks, contractors begin to reap the benefits of the Merge Maxx 950. The forage harvester is slowed down with the larger swath giving less pick-up reel wear and tear as well as keeping the chopping drum full.
The benefits of fewer rows to collect also follows onto the trucks and trailers travelling fewer kilometres around paddocks and at lower, more consistent speeds.
Visit the Agricentre South site at Southern Field Days to see the Kuhn Merge Maxx 950 on-site.
Sulky machinery and technology innovations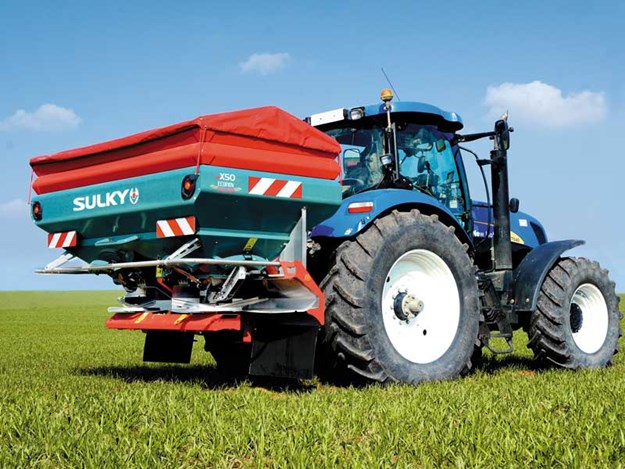 The opportunity to see Sulky fertiliser spreaders first-hand and learn more about Fertitest – the collaborative platform for the personalised configuration of the spreaders – will be available on the Norwood site at Southern Field Days.
Sulky has been offering Fertitest, a service to assist with the configuration of the brand's fertiliser spreaders, for more than 10 years, and the service now offers more than 1500 listed fertilisers with the indicative settings for Sulky fertiliser spreaders.
The new My Fertitest platform enables farmers and contractors to create and administer an online user account in order to personalise and record machine settings. This allows the establishment of a unique database that can be re-used as a reference during future fertilsation runs. A notepad makes it possible to write annotations for each fertiliser and each setting and to provide traceability for the operations.
My Fertitest avoids re-entries to simplify the procedure of searching for settings. The machine or machines are recorded in their real configurations. The user only has to connect to My Fertitest using their account to find the settings already used with various fertiliser without going through the phase of choosing the fertiliser and the machine configuration.
As of 2020, Fertitest offers a new mobile application version available and usable in offline mode. To utilise this, it's necessary to create a new account Fertitest, either by downloading e application on the stores either from your PC (fertitest.sulky-burel.com) or the app store on your phone.
Kubota brings M7-2 Series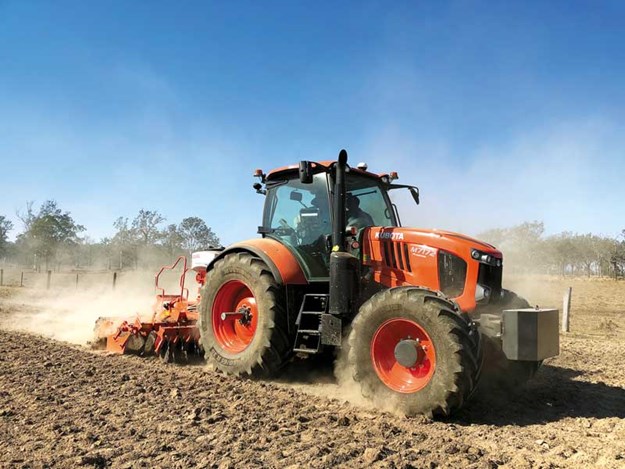 The M7-2 Series – Kubota's flagship at Southern Field Days – is being promoted as the cleanest, most advanced tractor the brand has ever built.
The M7-2 range now offers 12 models, each with a huge variety of customisable options. Redesigned for more power and performance, the new M7-2 still features Kubota's 128–173hp Tier 4 engine, plus proven and versatile new transmissions in all models.
Specifically designed for the farming professional who wants a versatile and hard-working tractor, the M7-2 is powered by a next-generation 6.1-litre, four-cylinder diesel engine, incorporating Kubota's clean-air technology and available​​ in 130hp, 150hp, or 170hp with boost and industry-leading constant power and torque.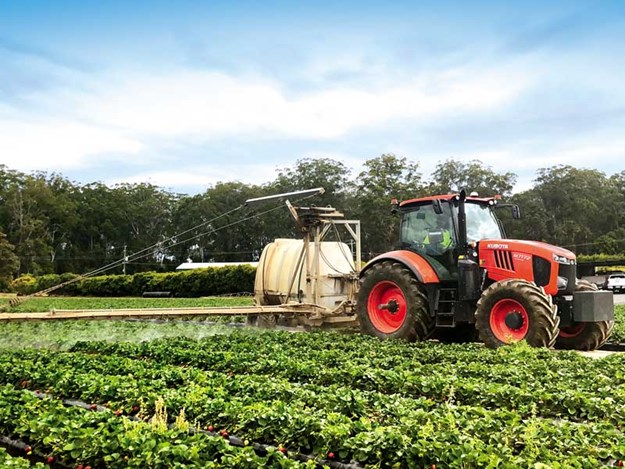 Kubota's vision for a tractor that makes farming more efficient while working in harmony with the earth is now a reality. It's perfecting this delicate balance that makes the M7-2 the future of farming.
The versatile new series has raised the standard for mid-sized tractors. From the entry-level, powerful Standard models through to the precision-farming-ready Premium models topped with KVT variable transmission, there's an M7-2 to suit all farming operations.  
Tractor time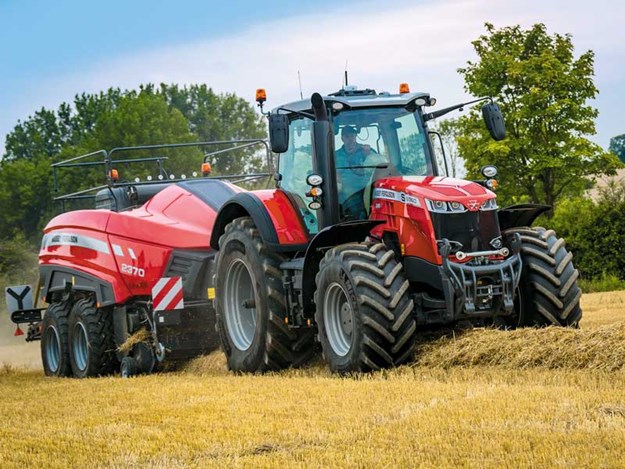 Impressive technology and updates look set to bring in the crowds at the AGCO site at Southern Field Days.
With plenty of horsepower to choose from, farmers and contractors can take an in-depth look at the recently released Fendt 6 Generation 900 Series, with a well spec'd Fendt 936 G6 on-site.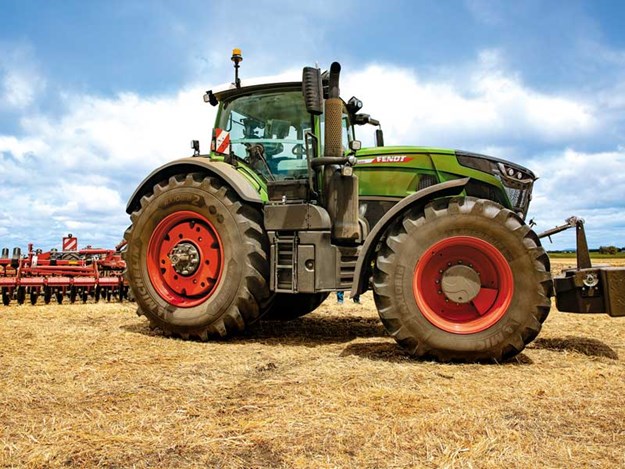 There will also be the latest Massey Ferguson MF8700 S Series, represented by the 320hp MF8732 – a machine on the Christmas list of many New Zealand contractors.
From Valtra, the latest Stage 5 T series is represented by the Valtra T234D, equipped with Valtra's own CVT (direct transmission) and smart touch armrest.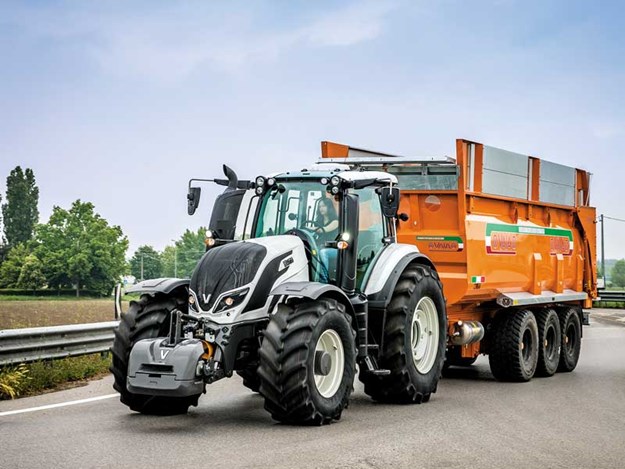 Find more farm machinery for sale in NZ
Keep up to date in the industry by signing up to Farm Trader's free newsletter or liking us on Facebook