Event: Farm World Field Days 2022
---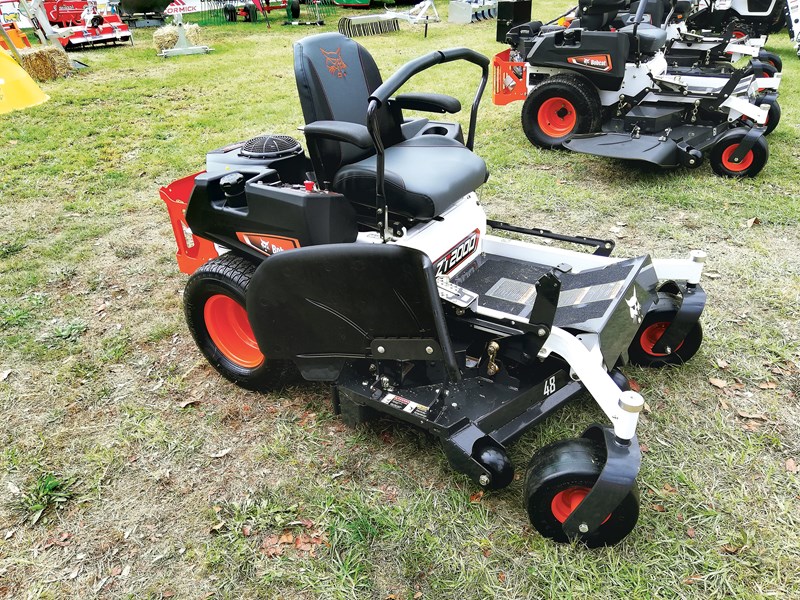 Bobcat zero-turn mowers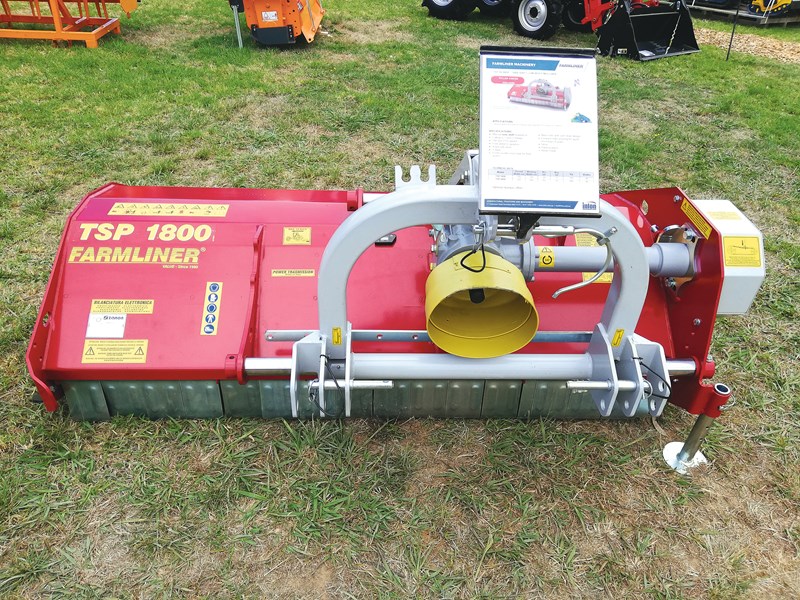 Farmliner TSP 1800 mulcher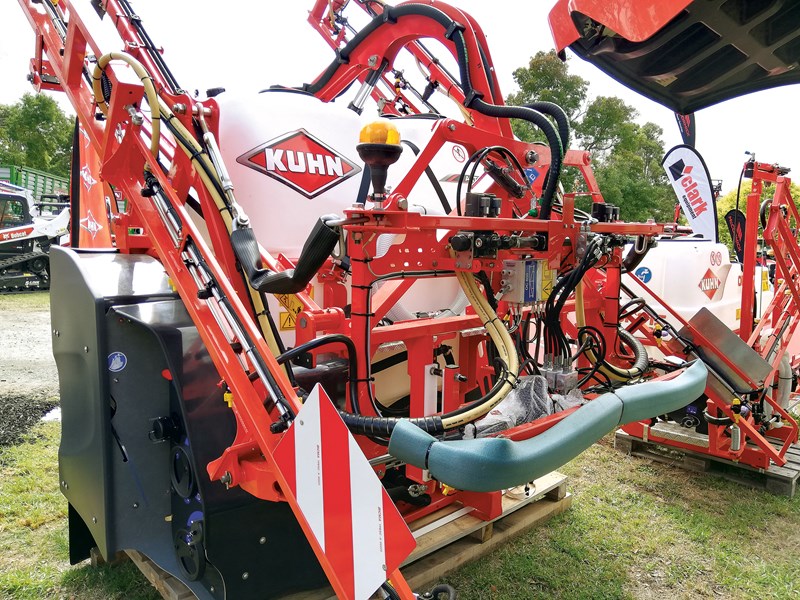 Kuhn Altis sprayer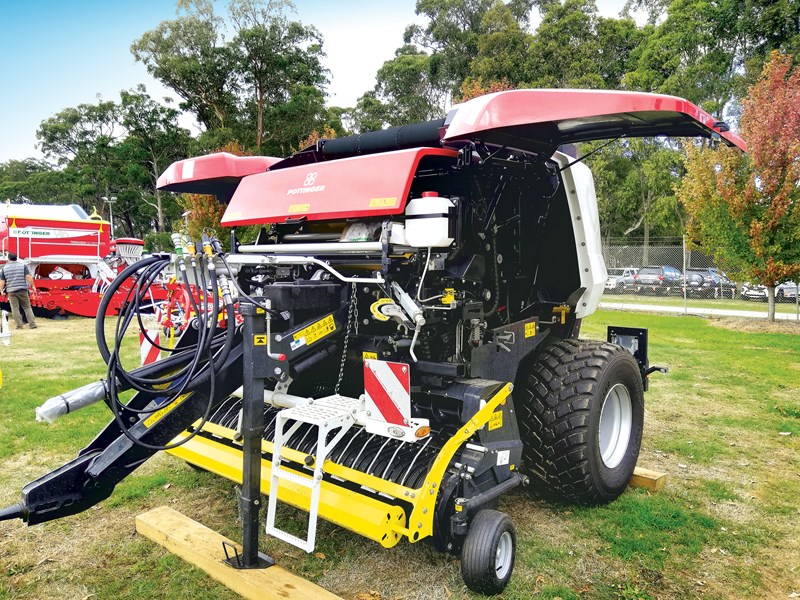 Pottinger 3000 series baler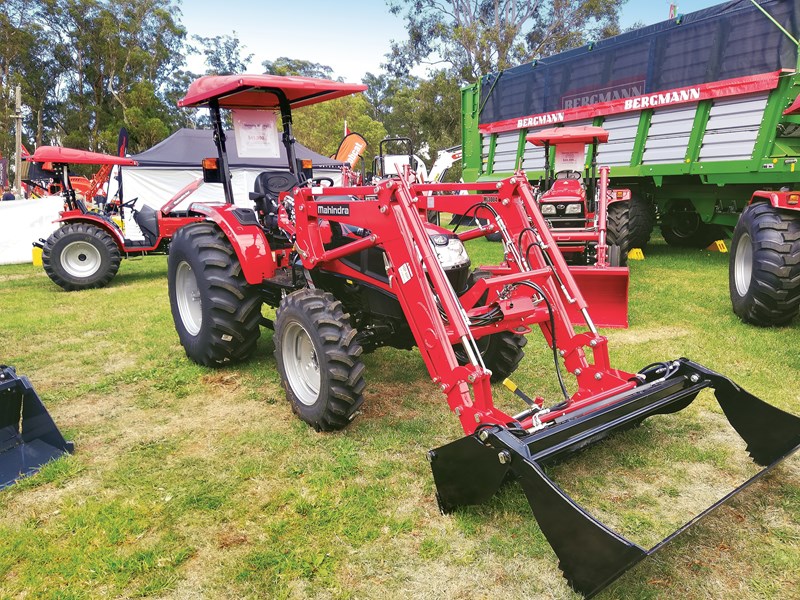 Mahindra tractor and loader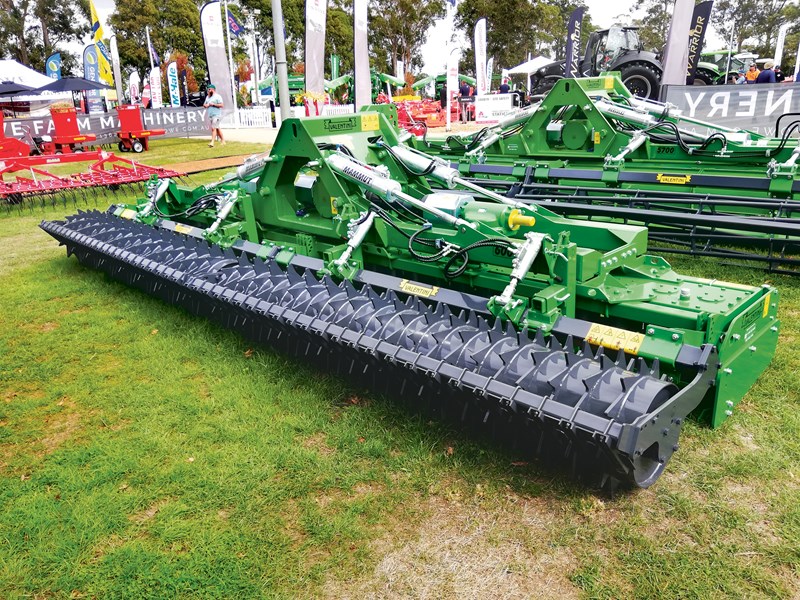 Valentini Mammut power harrows

Farm Trader reports on the Farm World Field Days in Victoria, Australia and showcase some of the latest machinery on display across the ditch
With NZ Agricultural Fieldays® off the June 2022 calendar (postponed until November/December), we report on the Farm World Field Days in Victoria, Australia.
Farmliner TSP 1800 mulcher
Distributed by Inlon, this side shift low-body mulcher is ideal for mulching hay and twigs.
Made in Italy by Farmliner, the TSP1800 is named for its working width of 1800mm (1.8 metres).
Features include 540rpm PTO speed, four-belt side drive, front counter mulch bar for finer mulch, rear roller with self-clean design, and forward roller positioning for quick discharge of grass.
Bobcat zero-turn mowers
The new range of zero-turn mowers was showcased by Clark Equipment, who distribute them under the Bobcat Australia banner.
There are six mowers in the line-up, ranging from the ZT2000 to the high-spec ZT7000.
Bobcat describes the ZT2000, pictured, as having "commercial-grade features without the commercial-grade price tag."
It has a 726cc engine, 14.3-litre fuel tank, deck widths ranging between 106.6 and 132cm, cutting heights between 3.8 and 12.1cm and a maximum speed of 11.2kmh.
The top-end ZT7000, meanwhile, has an overall length of 2.21 metres, deck width of 182.8cm, and cutting heights ranging between 2.5 and 13.9cm.
Pottinger 3000 series baler
The first of Pottinger's Impress 3000 series of balers to arrive in Australia was the manufacturer's showpiece in Warragul.
Pottinger says it provides 20% greater density than the previous model, ultimately leading to between 10 and 14% more weight per bale.
According to the company, the 32-knife baler is ergonomically designed and service friendly.
Proven components such as the floating pick-up, the Liftup rotor, and chopping system have also been kept, however, a completely new binding unit has been added, along with improvements to the wrappers.
Valentini Mammut power harrows
Victorian dealer Vin Rowe Farm Machinery had the Valentini Mammut power harrows among its offerings for visitors to Farm World.
The Italian-made harrows are available in a range of sizes, including the midsized 6000 model.
Ideal on both ploughed land and hard soil, these are powerful machines with a strong build.
Valentini Power Harrows have a gearbox rating of up to 400hp and are foldable by way of hydraulic rams, allowing for easier transportation with a transport width of under three metres.
Lemken Solitair 9 seed drill
Among the range on display from seeding and tillage specialist Lemken was the Solitair 9 pneumatic seed drill.
It's available as a folding or semi-mounted folding version in working widths of three to six metres.
The Solitair 9 has double disc coulters with rubber-tyred depth wheels, which place the seed accurately at a consistent depth even in variable soils.
Other products showcased by the German manufacturer at Farm World included the Rubin range of compact disc harrows.
Kuhn Altis sprayer
The ability to bi-fold with just the press of a button and the remote lever is a key advantage of the Altis 1500 sprayer, according to Kuhn.
It has a low centre of gravity and has the sump on one side and rinse tanks on the other to help ensure stability on hills.
All weight going on to the three-point linkage arms of the tractor also ensures flexibility in undulation of steep ground.
Stainless steel spray lines, quad jet nozzle bodies, and suspension system in transport and working mode are other features of the Altis series, which is available in 1500-,
1800-, and 2000-litre varieties.
Mahindra tractor and loader
The ML3004 loader was attached to Mahindra's 3650 PST tractor as part of the manufacturer's compact utility range.
The 49hp (36.5kW) four-cylinder tractor is 3.274 metres long and 1.915 metres wide and provides a heavy-duty front axle and responsive hydrostatic steering, making it easy to work in tight spaces, thanks also to its turning radius of just 3.15 metres.
The ML3004 loader has a maximum lift height of 2.77 metres, 0.33 cubic metre bucket capacity, and a safe working load of 700kg with ballast.
Find new and used farm machinery for sale in NZ 
Keep up to date in the industry by signing up to Farm Trader's free newsletter or liking us on Facebook