Event: Central District Field Days
---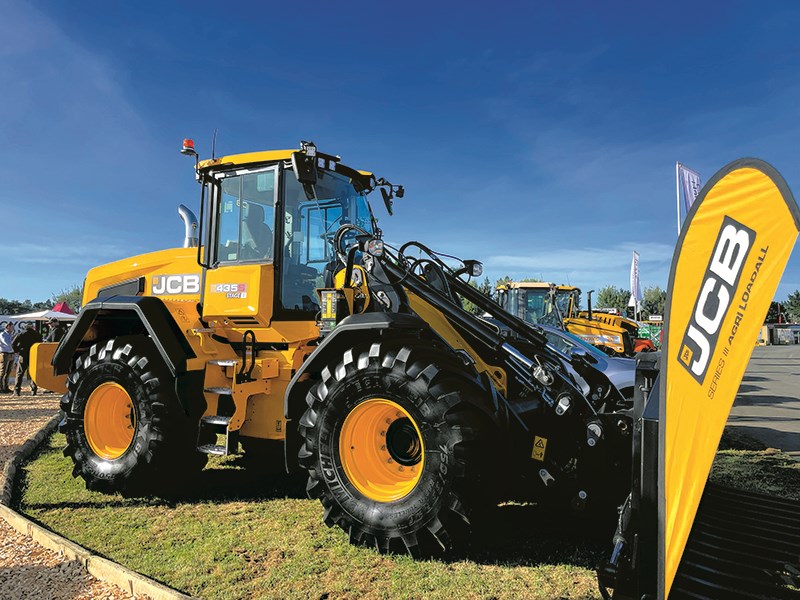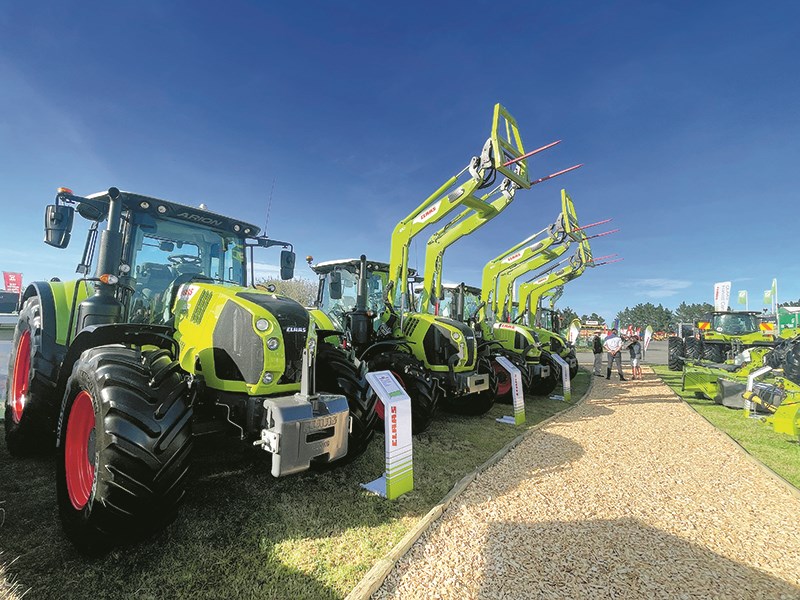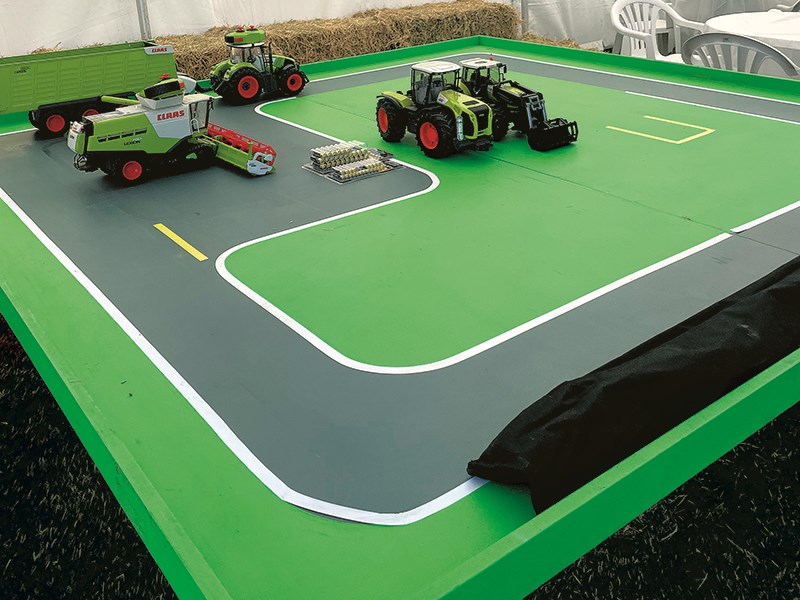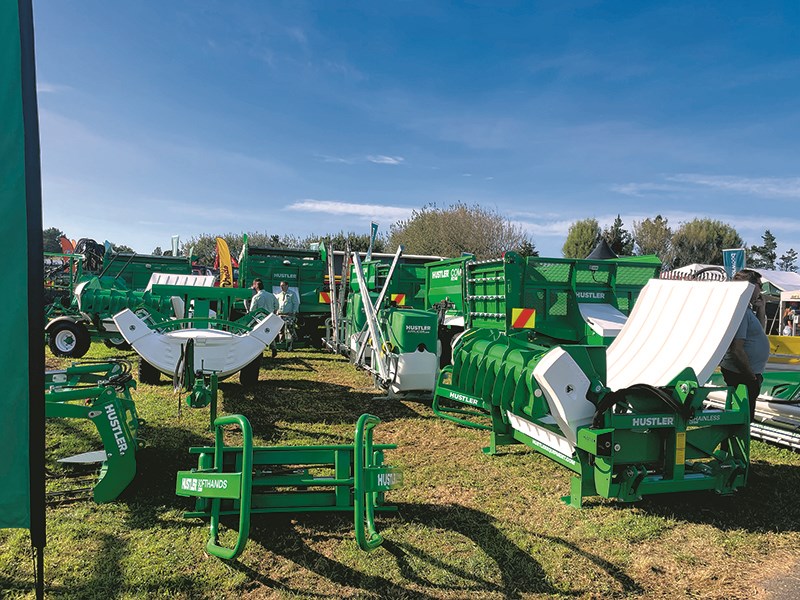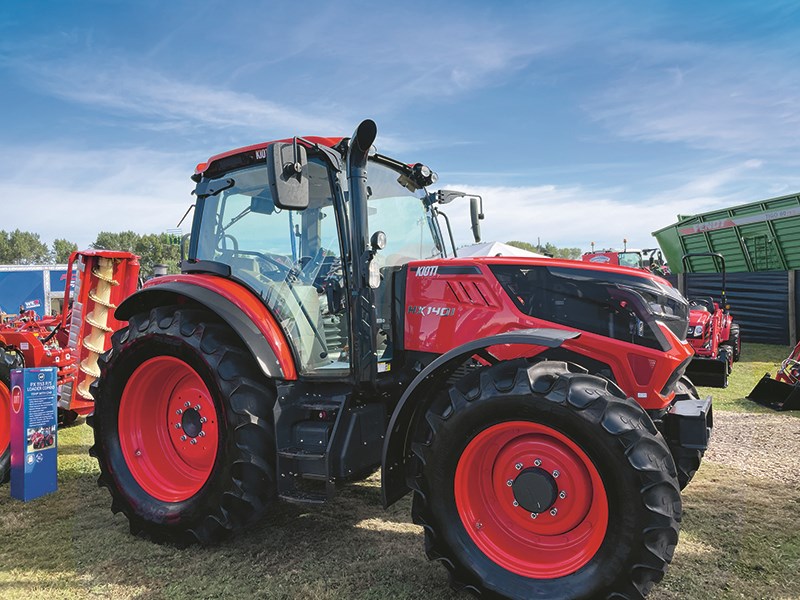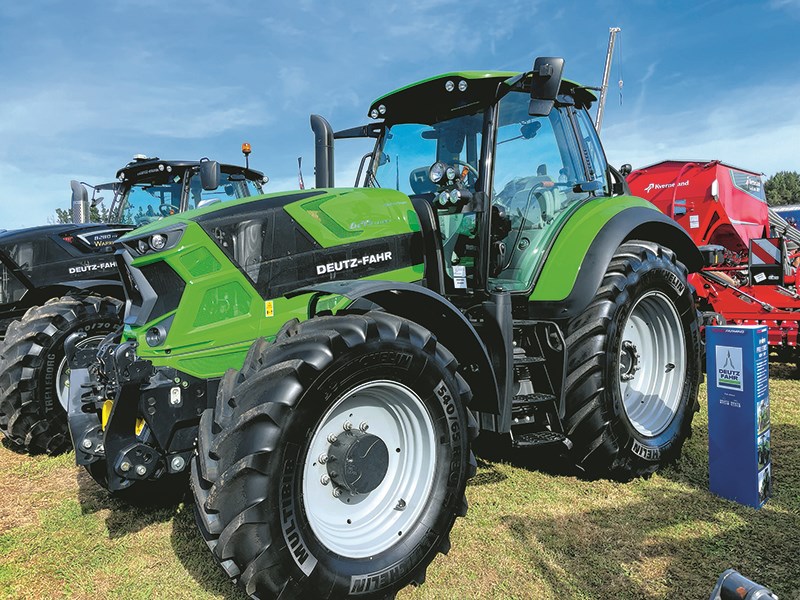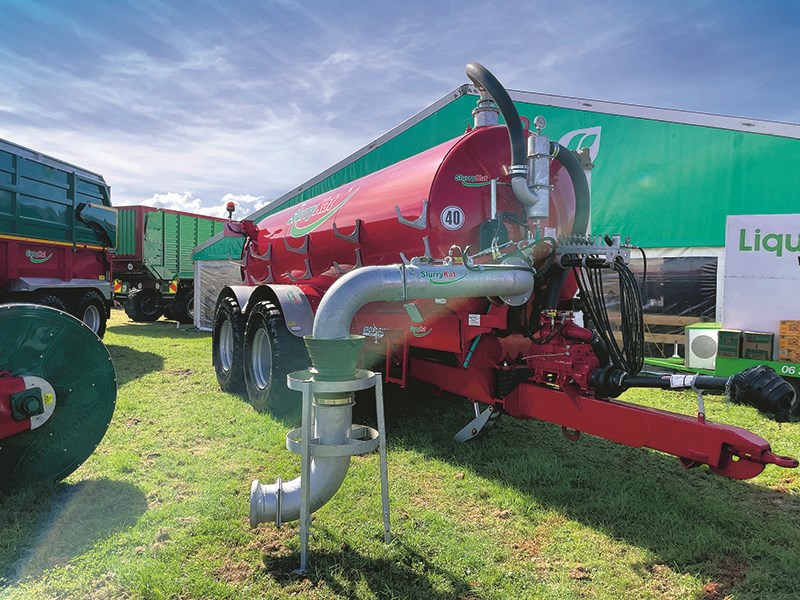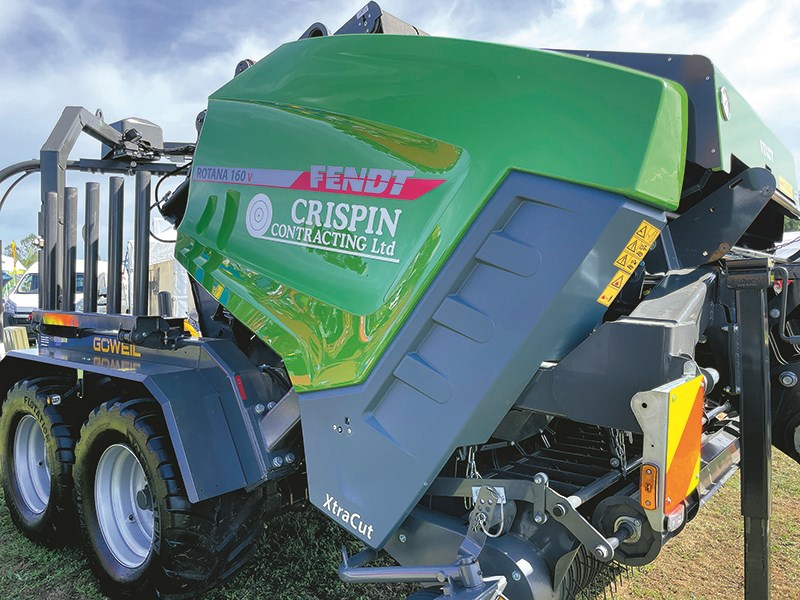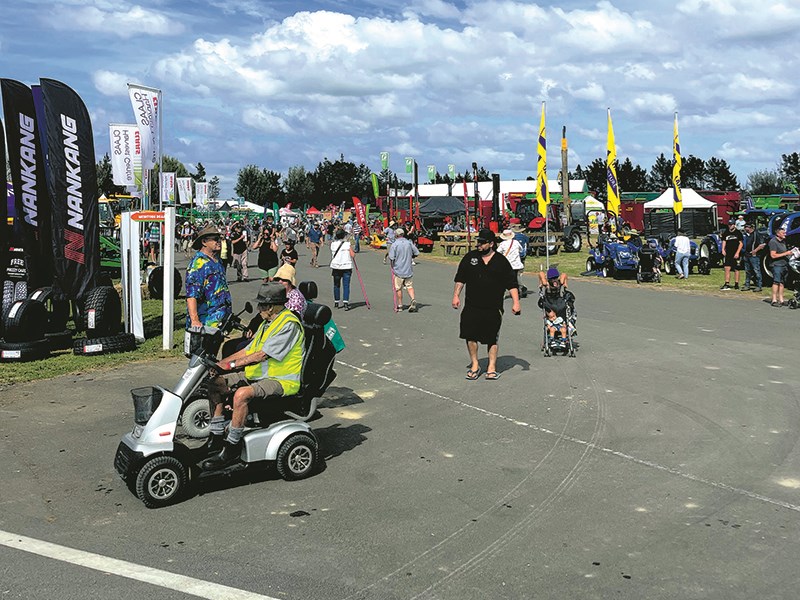 David Richards and the NZ-built Kyne Mega Track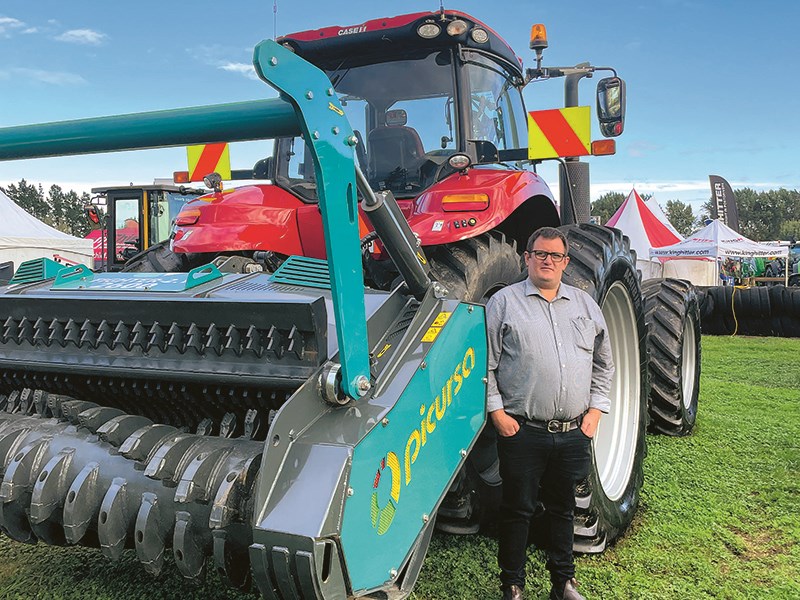 Gerry Hamlin from Agriline, which showcased its range of mulchers, stone crushers, and rippers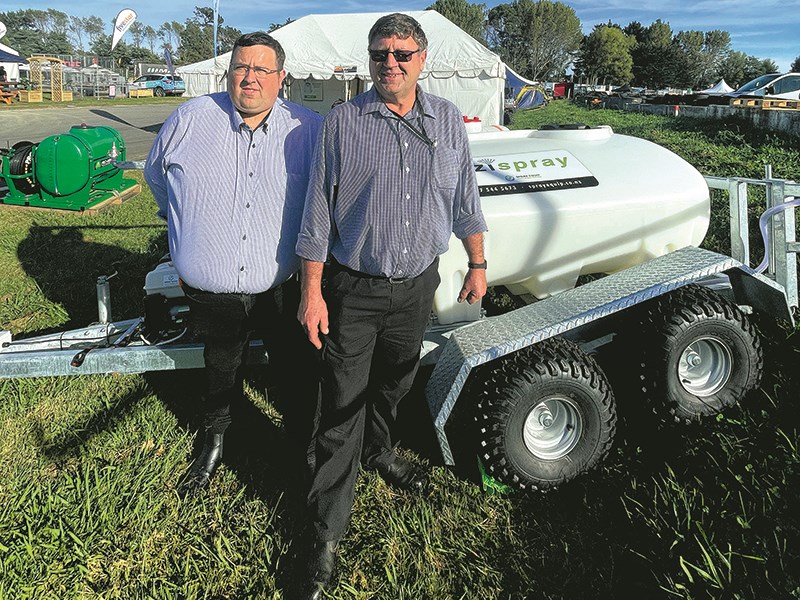 Hadley Thomas and Selwyn Thomas from Spray Equip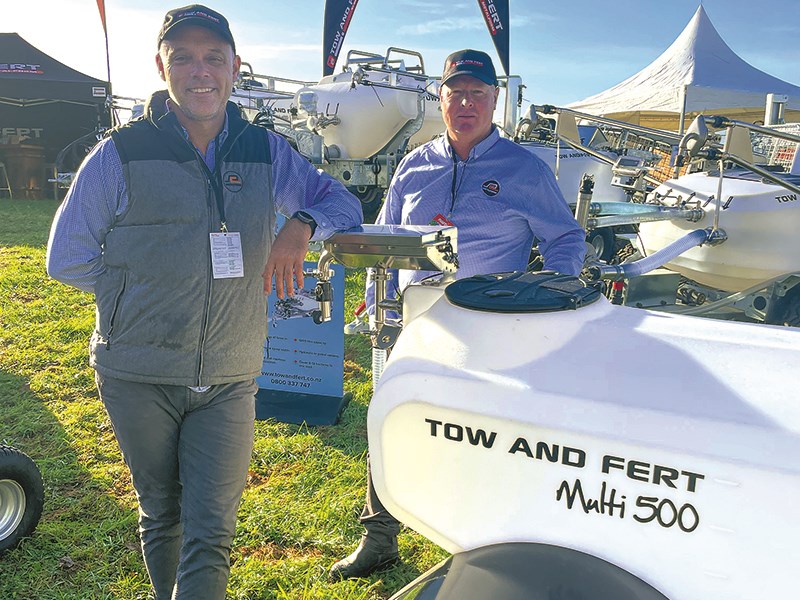 Jolyon Ludbrook and Michael Smith from Tow and Fert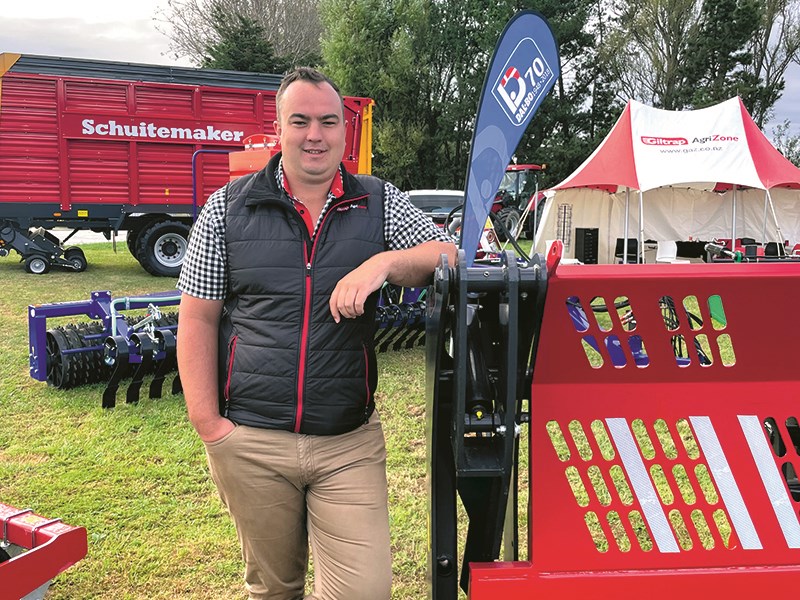 Liam Hines, sales and import brand product manager at Giltrap AgriZone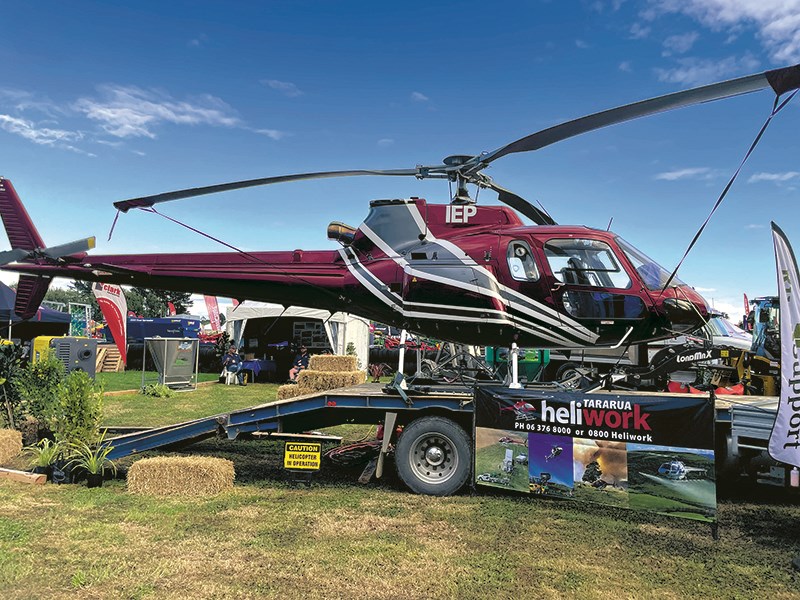 Money raised from the Central Districts Field Days raffle for a four-passenger flight with Tararua Heliwork went to the Rural Support Trust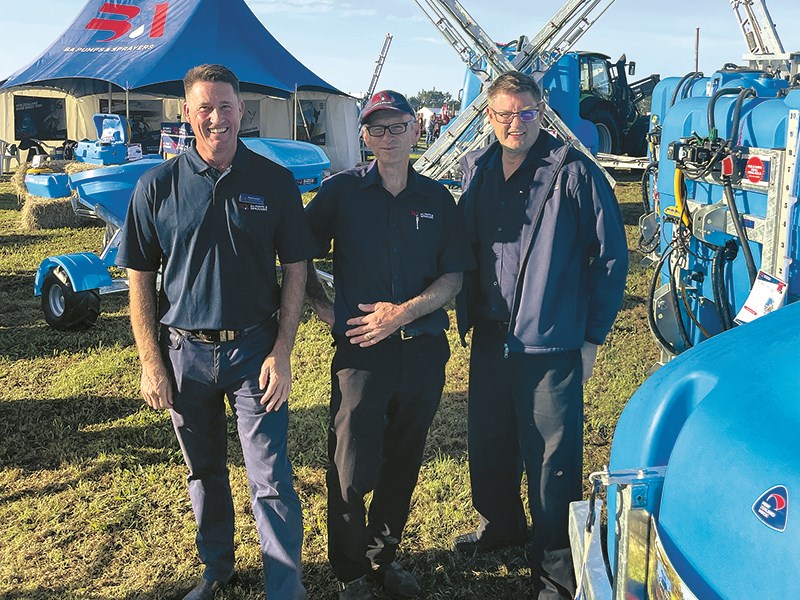 Paul France, Louis Melchers, and Morrin Cornes from BA Pumps & Sprayers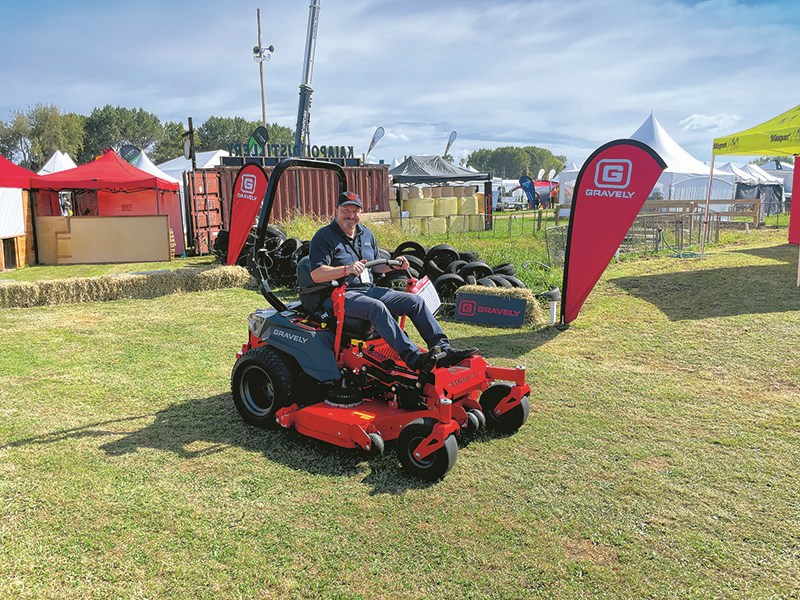 The Masport EV Gravely driven by Matt Gallagher

Central Districts Field Days proved quite the crowd-pleaser for 2023 despite a damp first day
Offering a diverse range of farm machinery, agricultural innovation, and assorted exhibitors, these included a freestyle motocross show, Defence Force A-109 helicopter static display, autonomous tractor demo, and inflatable corn maze.
Making history at the event was the official launch of the first Fendt 728 G7 in Australasia – delivered in secrecy to the TRC Tractors site for its public unveiling.
Another popular drawcard was the autonomous tractor operating as part of Agri Automation's site. The company's self-drive system for tractors drew plenty of interest, with the unmanned tractor attracting curious onlookers as well as serious interest from those in the industry. The GoTract auto drive system can be retrofitted to existing tractors and managed remotely from a phone or tablet.
Continuing the theme of technology, one of the demonstrations attracting significant interest was the Aerolan flight demos of the XAG P100 drone, which is capable of flying with a 40-litre tank and spraying crops or weeds.
The Civil Contractors/CablePrice National Excavator Operator Competition National Finals also took place at Manfield Park in Feilding.
Each of the regional winners competed putting the Hitachi diggers through a variety of challenging tasks such as uncorking a champagne bottle, pouring the perfect cup of Earl Grey tea, and slam dunking a basketball using the bucket of their machines.
Congratulations to this year's overall competition winner and defending title holder, Troy Calteaux, from Milton, Otago. This win follows national titles in 2018 and 2021, making him the most successful operator in the competition's history.
Keeping the competitive spirit alive, there was also plenty of action as part of the NZFC Central Districts Fencing Competition 2023. Final results were:
1st: Shane Bouskill and Tony Bouskill
2nd: Jeff Joines and Mark Lambert
3rd: Tim Stafford and Matt Jones
Central Districts Field Days is the largest regional Field Days in New Zealand. Held annually, and with 2024 set to mark the event's 30th year, it promises to continue its legacy of excellence.
New Zealand release of Fendt 728 G7
TRC Tractors did an excellent job of building suspense and excitement around the arrival of the Fendt 728 G7, the first of its kind in Australasia. Arriving on-site in the dark hours of the second day of Central District Field Days, the mighty machine was kept under (literal) wraps until an official unveiling, which was accompanied by smoke machines and rock music for an added touch of drama.
The Fendt 728 took out the Tractor of the Year 2023 at EIMA, the Italian machinery show held in Bologna, and also Machine of the Year at the SIMA event held in Paris.
With the launch of this seventh generation of the Fendt 700 Vario (Gen7), Fendt brings a completely new ground-up design and expands the power spectrum to up to 300hp for versatile applications.
The Fendt 728 is lauded for its manoeuvrability and all-round ability, as well as the newly developed Fendt VarioDrive driveline, integrated VarioGrip tyre pressure control system, and FendtONE system.
The new six-cylinder 7.5-litre AGCOPower engine offers extra boost power up to 15kW (20hp) in all conditions, a new hydraulic and cooling system, and a safe cabin with filtration level at Cat 4.
Among a range of new features on the tractor is the driveline, which uses separate hydro motors to drive the front and rear axles, alongside a constant four-wheel drive system that's automatically regulated for best traction.
Brandt NZ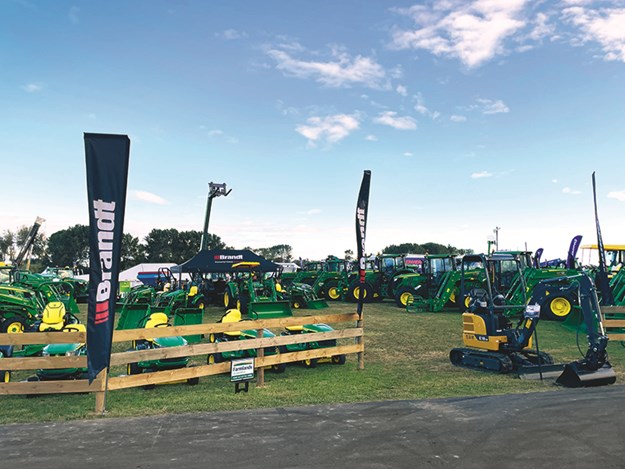 The newest and most popular John Deere tractors formed an impressive line-up at the Brandt NZ site, which offered up everything from tractors and precision ag technology to John Deere balers and mowers and the mighty John Deere 8RX. Also on-site were Gator utility vehicles, turf and ground care equipment, and the Kramer telehandler.
Clark Equipment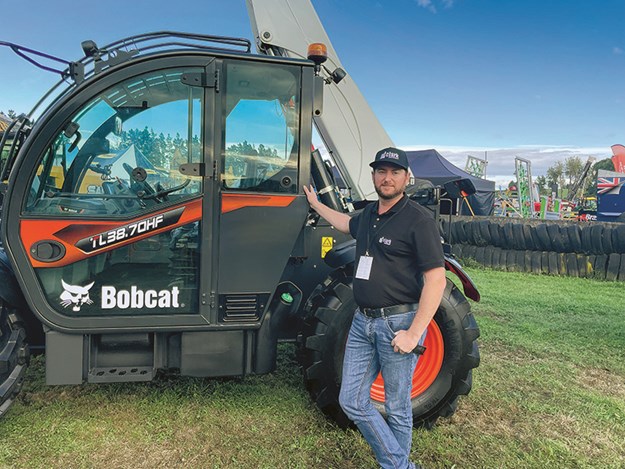 Warrick Reid from Clark Equipment with the new Bobcat R-Series TL38.70HF telehandler
Power Farming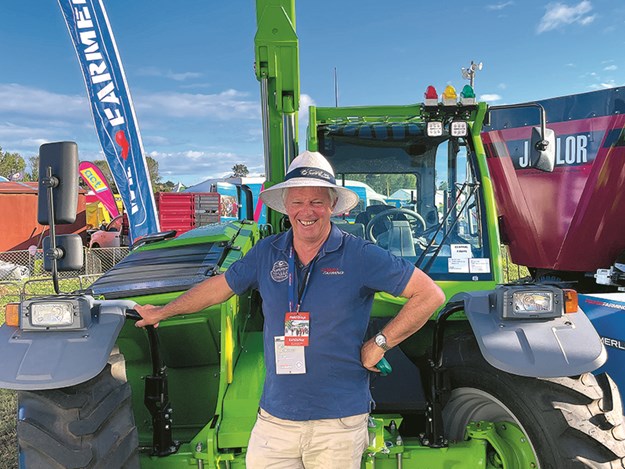 Ken Bill from Power Farming showcasing the Merlo telehandler
Repost Fence Posts
Combining sustainability and practicality made the Repost site a popular place to visit. The successful model is founded around a vision to transform broken vineyard posts into a valuable farming resource. Nominated for the Cawthron Marlborough Environment Awards, Repost came about when farmer Greg Coppell got chatting with viticulturalist Stu Dudley around repurposing fence posts from Marlborough vineyards, before shipping them from Southland to Northland for a second shot at usefulness. Each post is de-clipped and de-nailed, and the concept is proving enormously successful, particularly for stock, shelterbelt, and riparian fencing. Traditionally, the repurposed Repost posts cost approximately one-third of a new similar post.
Tulloch Farm Machines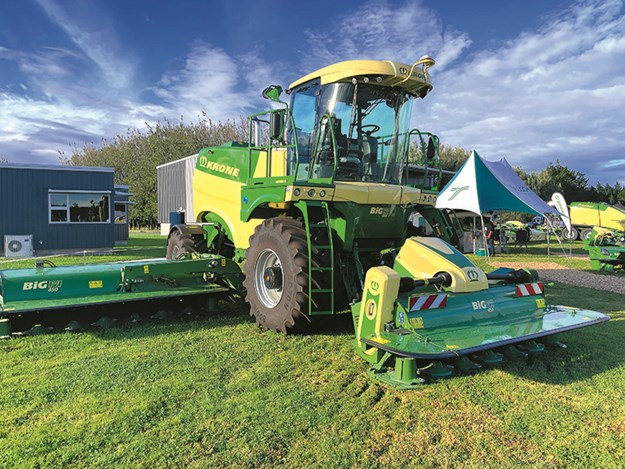 The Krone BiG M 450 self-propelled mower conditioner took pride of place at the Tulloch Farm Machines' site. With a working width of 9.9 metres, the new Krone BiG M 450 is often dubbed 'the ultimate mowing machine'. It features a heavy-duty cutterbar with SafeCut blade protection and hydraulic running gear for added ground clearance, while the SilentSpace cab offers maximum operator comfort.
 Find new and used farm machinery for sale in NZ
Keep up to date in the industry by signing up to Farm Trader's free newsletter or liking us on Facebook