The Takeuchi TB23R: rugged, reliable and reduced in size
---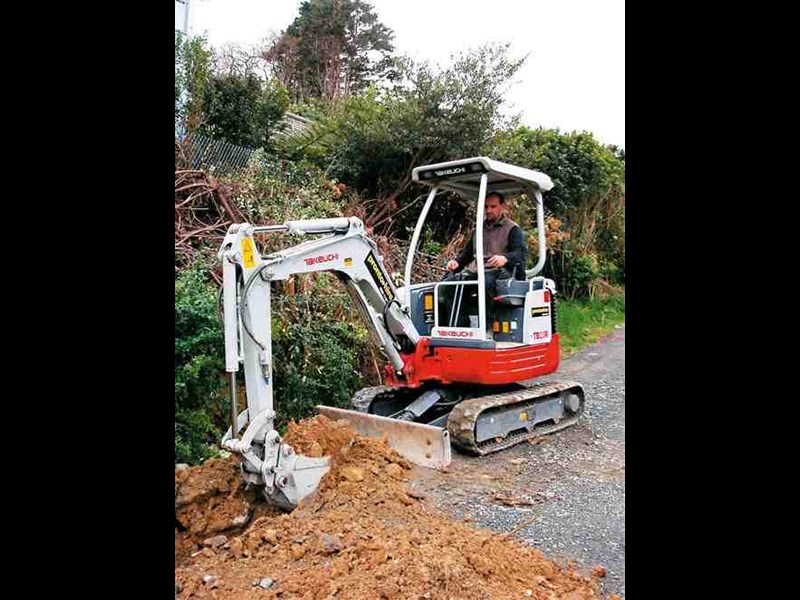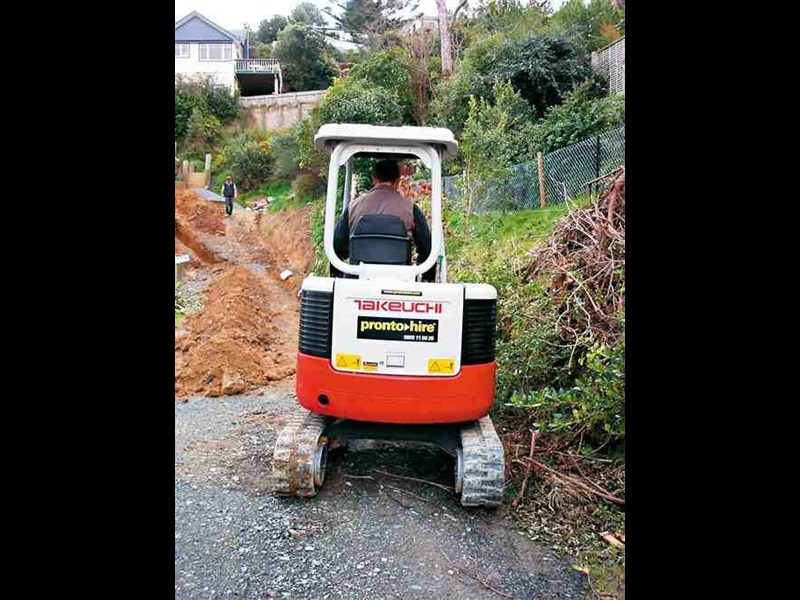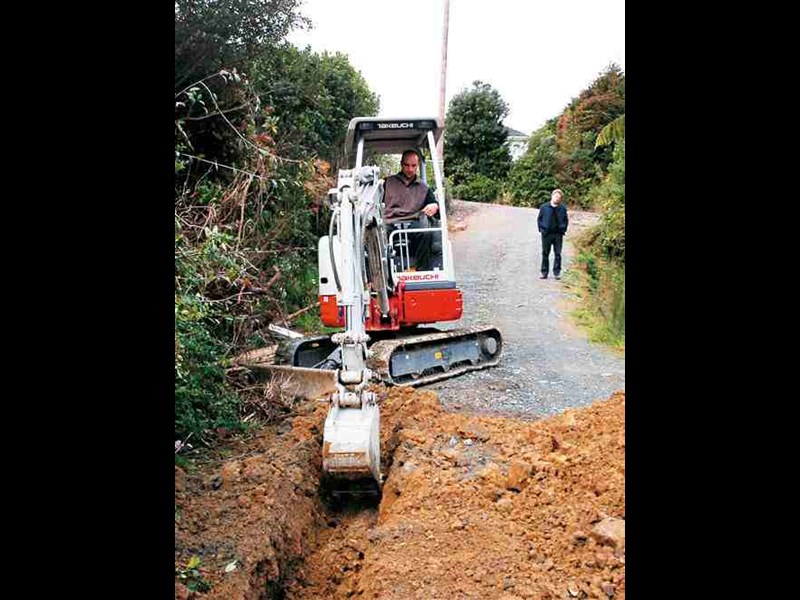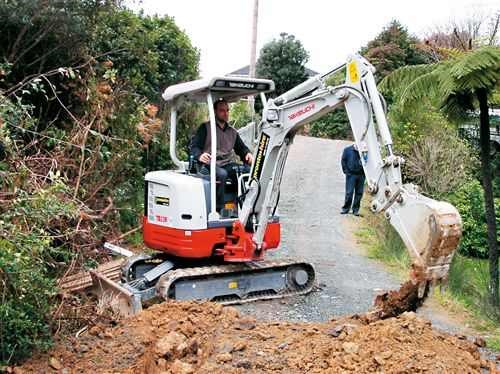 For more than 35 years, Takeuchi has been in the business of providing a range of compact excavators for worldwide use. Today, Takeuchi machines are designed and engineered from the "ground up" with the latest in equipment technology, and Takeuchi is firmly establishing new standards for performance, reliability, efficiency and ease of operation – making its compact track construction machines the
In fact, Takeuchi is recognised worldwide for its specialised leadership and expertise – and the TB23R short tail swing compact excavator, launched in 2005, has quickly proved to be among the most popular models and is in wide use across New Zealand.
For such a small machine, the mini-excavator – highly regarded as the ideal machine for tight corners – is doing a great job at maintaining Takeuchi's well established reputation. Weighing less than three-tonnes, the TB23R is easy to transport and is capable of manoeuvring in extremely tight situations.
Colin McKay, owner of East Bay Hire, recently purchased a Takeuchi TB23R excavator from New Zealand's leading excavator distributor Nationwide Equipment.
"Of the eight Takeuchi machines that we own, the 23R has proven extremely popular, particularly for jobs in confined spaces," he says.
"This machine is incredible to operate and while it's compact enough to work in tight areas, its zero tail swing really does provide amazing stability."
Colin says another major benefit is the machine's powerful hydraulics, "which allows superior flow and pressure through the auxiliary piping to shut off valves that power a variety of attachments – such as augers, rock breakers and tilt buckets."
The uniquely designed machine can be used for a variety of jobs, and is proving to be a great competitive advantage for many businesses such as East Bay Hire, offering a perfect solution to New Zealand's increasing requirements for high density and infill housing construction.
Nationwide Equipment has recently landed a significant amount of new Takeuchi machines, with stock in Auckland, Palmerston North and Christchurch.
David Lee, general manager of Nationwide Equipment Ltd, says, "We are proud to be providing the entire range available in all configurations to help support local businesses in local areas.
"Takeuchi has built its market in New Zealand on the back of strong testimonials and is renowned for its reliability under extreme conditions – as shown by the support from Hire Industry professional Kevin Walker, who has over 30 years experience in determining what makes a great digger."
To provide the whole package to customers, Nationwide Equipment has teamed this popular unit with a purpose-built Brent Smith trailer that has an innovative remote breaking system, allowing multiple vehicles to be used in transportation between sites.
The trailer has been built to match the durability of the TB23R. It has been fully hot-dipped galvanised, has dual hydraulic disc brakes and built-in loading ramps. It also comes with a 12 month registration and warrant of fitness.
Nationwide Equipment is pleased to bring this combo package to the market in time for Fieldays (June 13-16 at the Mystery Creek Events Centre).
Fieldays has proved a popular venue to launch new innovations and models, and Nationwide Equipment will have a comprehensive range of machinery on display.
"Nationwide Equipment is proud to introduce this latest Takeuchi machine. We are in the business of distributing globally-proven equipment and we are pleased to be able to support local people and local businesses with quality assurance," says David.
Keep up to date in the industry by signing up to Farm Trader's free newsletter or liking us on Facebook