Accurate irrigators saturating the market
---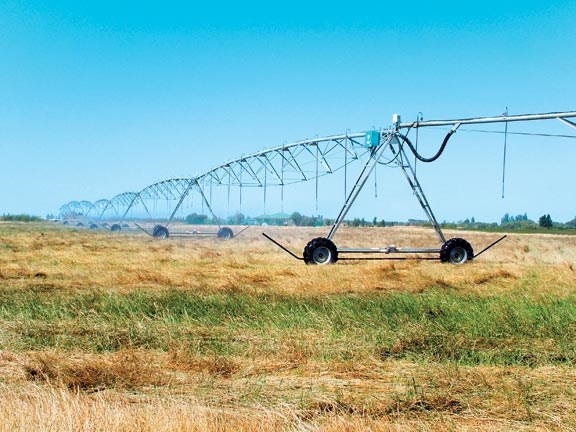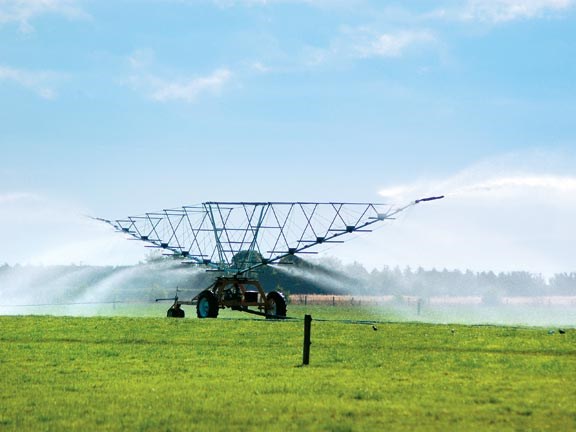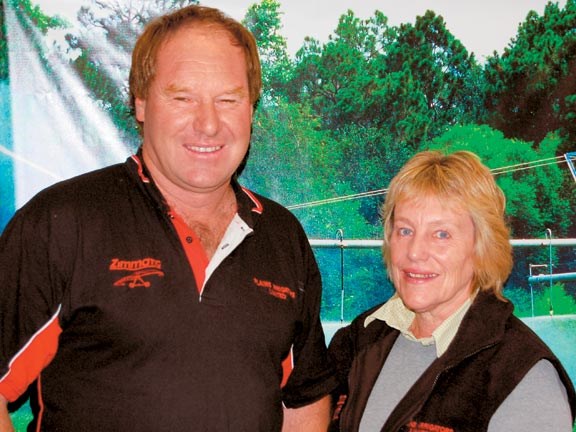 Water - is fast becoming the precious commodity of this century
Graeme Cooper is someone who recognised the opportunities that were opening up some years ago when he set up Plains Irrigators Ltd in Rangaitata. After growing up on the family farm in South Otago, he later farmed with his family in South Canterbury where water was very much a resource that had to be managed.
After moving on into engineering, he honed his skills working on farms and rural machinery applications both here and in Australia. It was in partnership through a friend in South Australia who had the Zimmatic irrigation systems dealership that Cooper was prompted into establishing his business.
It was a slow start, just one unit in its first year, then two the following, but that included building the largest span of irrigation seen in Australasia in 1995, and they have built even larger systems since. The partnership was dissolved in November 1999 for logistical reasons, and has continued as a limited liability company.
"Initially we had to sell the concept of supplying the right amount of irrigation as it was needed; this was the time of inefficient methods like free flooding and other surface type applicators," explains Cooper. "These often resulted in overwatering some areas and underwatering others that frequently resulted in overstressing the crop.
Now it is generally accepted that the right amount of water at the right time is best and it is a matter of demonstrating the advantages of the Zimmatic products – our growth as a business is an indication of these."
Fundamentally, the concept is simple; supplying the right amount of water at the right time to the crop will significantly reduce the stress on the crop, which will in turn improve the yield. By reducing overwatering common with flood and other surface irrigation methods less is spent on pumping costs, time and other resources trying to compensate for the water that is lost to evaporation, run-off and so on.
Plain Irrigation is a dealership for Zimmatic irrigation systems, manufactured in the USA by Lindsay Manufacturing.
The company was founded in Lindsay, Nebraska, in 1955 and began construction of Zimmatic centre pivot and lateral move systems in 1968. It used the basic centre pivot design developed by the Zimmerman brothers in the 1950s, and gave its product the name Zimmatic, a combination of the brothers' name with the word automatic.
In designing centre pivots, its engineers set out to create a system capable of irrigating almost any crop on any type of terrain and any type of soil. American farmers dubbed these new products 'hill climbers' because of their ability to easily move up and down steep grades.
Today, Zimmatic irrigation systems are still a leader in the field, using computerised GrowSmart and FieldBoss panel controls to improve water application. Using system programming, they adjust water flow automatically for low spots and different soil types leading to saving as much as 70 per cent of the water compared to surface irrigation methods.
Farmers of all crop types who have switched from gravity flow to Zimmatic centre pivot irrigation have reported increased yields between 10-20 per cent, even in areas where rainfall is plentiful.
Another innovation is the rugged, steerable corner span that can operate on even the roughest terrain and soil types, can follow irregular boundaries, go around buildings, or alongside obstructions to allow irrigation for almost any shape of field. Mobile pivots are available and give all the features of a standard centre pivot plus the extra versatility to spread equipment investment over several fields.
Liz Stephens, who came to help with the paperwork in 1998, could identify a good idea when she saw one, too.
"I was impressed with the Zimmatic central pivot systems," says Stephens. "Just pushing a button and watching a machine go round watering as it went – well, that just looked like a good bet to me."
Stephens' paperwork role soon turned to shareholder and together Cooper and Stephens developed Plains Irrigators into a thriving business employing 20 staff.
"It wasn't easy to build the company. We started with little capital and there was no venture capital in New Zealand for young companies in our early days.
We had to finance growth from income but we had the right product and had the same goals," says Stephens. "We also shared the same philosophy – the client is the most important person, and we always try and do the best possible job for them."
"Getting the right system is important and every farm is different in size, shape, topography, crop type and the like," explains Cooper. "It helps that our product is innovative, strong and durable. For example, each span is supported by forged-head truss rods, has crossed stabiliser angles and deeper, wider 'V-Jack' trusses. This is to efficiently distribute the load throughout the entire span. All our components are 100 per cent galvanised for extra corrosion protection."
"I believe that we have established the engineered design standards and we are leading the way for our competitors. We have also introduced commonality of parts; facilitated system erection and part replacement, all while helping farmers reduce operational costs."
Plains Irrigators had the first corner unit ever installed outside of America – testimony to Cooper's engineering and design skills that are benefiting customers because each Zimmatic centre pivot is specifically made to order to suit individual requirements. He has also recently designed an electrical jacking system for those farmers needing to shift centre pivots about their properties.
Today, Plains Irrigators is busy year-round installing systems throughout the South Island and is now based in Ashburton. The company has two agents – one at Washdyke for South Canterbury and North Otago, and one at Cromwell, to cover Central Otago. All installation work is undertaken by its own crews who have grown in both expertise and size to cater for an increasing demand for high quality irrigation.
As well as installing Zimmatics, Plains Irrigators has become a one-stop shop for all spray irrigation requirements. The business installs pumps, PVC main lines, well heads, stock water systems and assorted irrigation equipment.
Keep up to date in the industry by signing up to Farm Trader's free newsletter or liking us on Facebook