Agmech clocks up 1000
---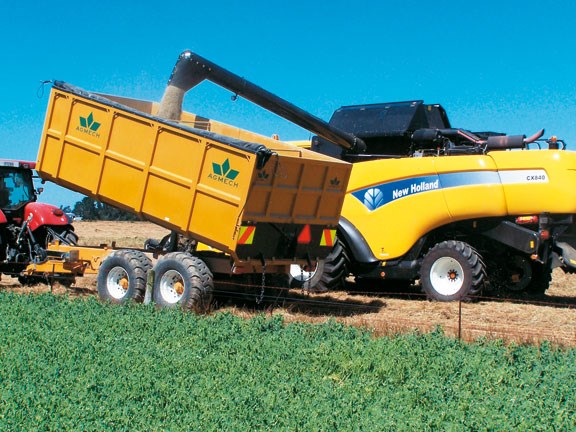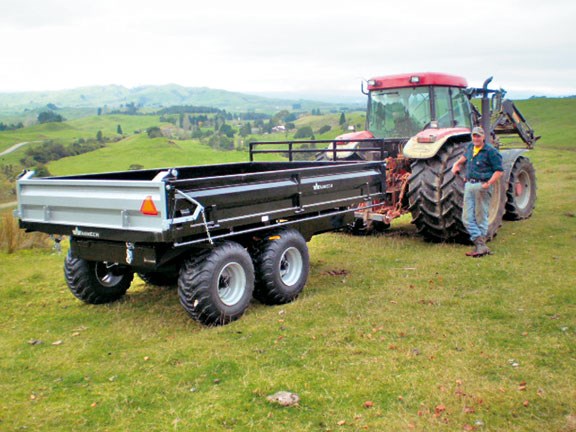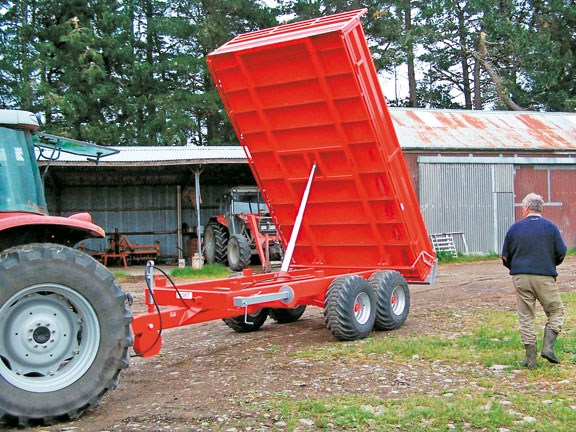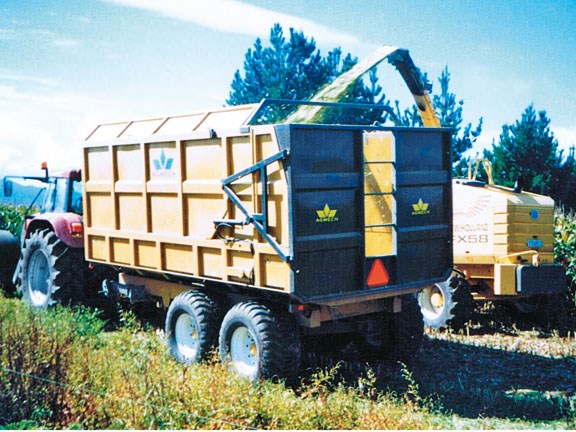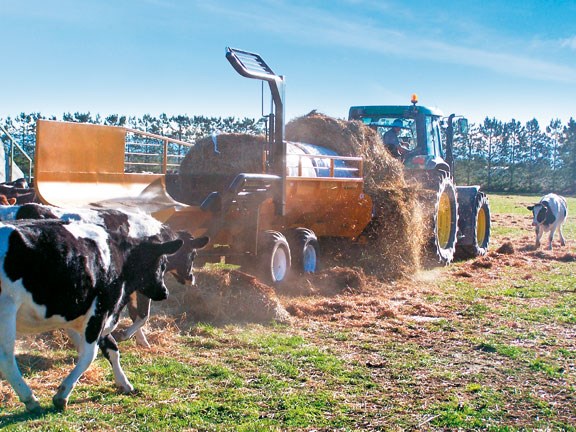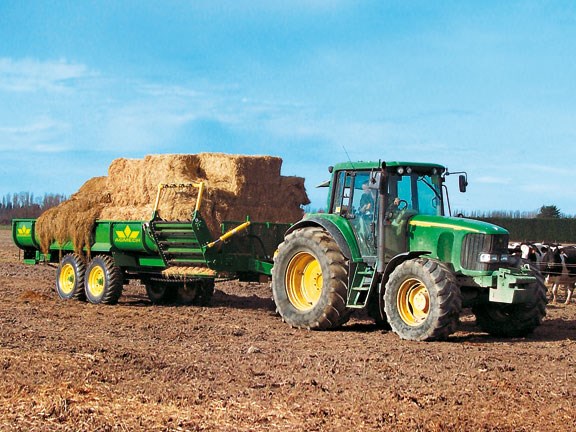 At the recent National Fieldays, Canterbury engineering firm Agmech sold it's 1000th trailer, an indication of the firm's wealth of agricultural knowledge.
The firm is headed by Gary Baker who has many years experience in the European agricultural scene.
 Agmech soon forged its way into the New Zealand agricultural industry, specialising in tipping trailers (selling number 1000 at the National Fieldays) and feedout equipment.
"New Zealand has an excellent nucleus of manufacturers catering for a wide selection of requirements, and most of it is great gear," says Baker.
"We didn't want to build more of the same – that isn't healthy for the industry in any way! So we really only had one choice and that was to aim at the 'top-end' of the market.
"The alternative would have been to go to the cheap end, and what with China already starting to supply products that only have a dollar saving as an advantage, it really wasn't an option.
"Along the way we have often had to apologise for being expensive, however we have never had to apologise for a failure," Baker adds.
Agmech's regular contact and direct discussions with farmers has ensured that they deliver specific requirements.
To alleviate the rocketing costs of manufacturing in New Zealand, Agmech has quantified its products into groups, with already 1100 builds to its name. The special builds of yesterday have become the basis of today's very successful product line and future products.
"We found that by listening to what the problem areas are, we have been able to cultivate a product line that numerous farmers have benefited from."
As a result, Agmech now has a range of vehicles that are standard production items.
Agmech is renowned for innovative engineering design, and the manufacturing of both trailers and feedout equipment.
Producing around 200 vehicles per annum for the domestic market alone requires a lot of room. Currently located at a 35,000ft industrial facility made up of fabrication, machine shop, paint, assembly and component storage, this Hornby, Christchurch-based industrial facility allows Agmech to control all aspects of its manufacturing operation.
A particular advantage to the customer is the powerful blend of practical farming experience combined with exceptionally skilled engineering, backed up by proficient sales and administration staff.
The continued drive for functionality, quality, durability and affordability has catapulted Agmech to the forefront of agricultural technology and innovation.
Many of Agmech's products are built in gigs to a continuous specification; this ensures continuity, as well as allowing it to maintain a controlled production cost. However the company finds at least 20 percent of its customers have special requirements.
With its extensive "field" experience coupled with the latest computed aided technology, Agmech can reactively offer the highest level of advice, with workable engineering solutions that are efficient and relevant. When it comes to the crunch, Agmech is listening, offering our experience and coming up with workable solutions. 
Agmech guarantees quality assurance – customers are offered a free no obligation demonstration to ensure they get exactly what they wanted. If unhappy with any part of this product, it will build what was required.
Keep up to date in the industry by signing up to Farm Trader's free newsletter or liking us on Facebook