Wild about deer
---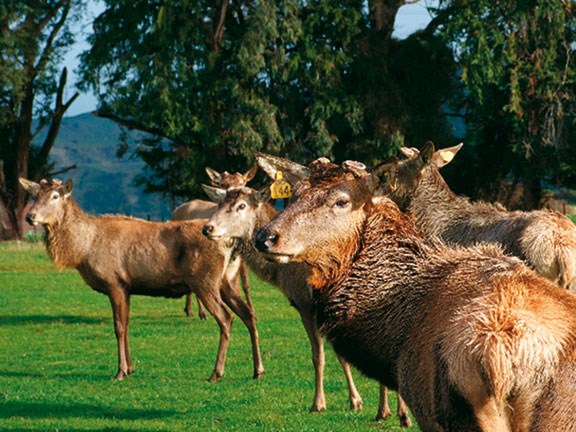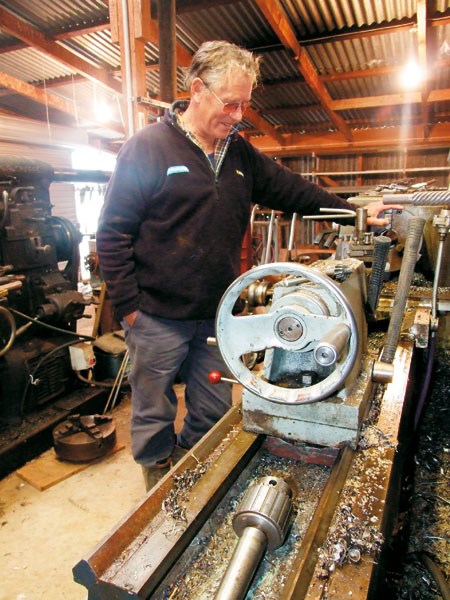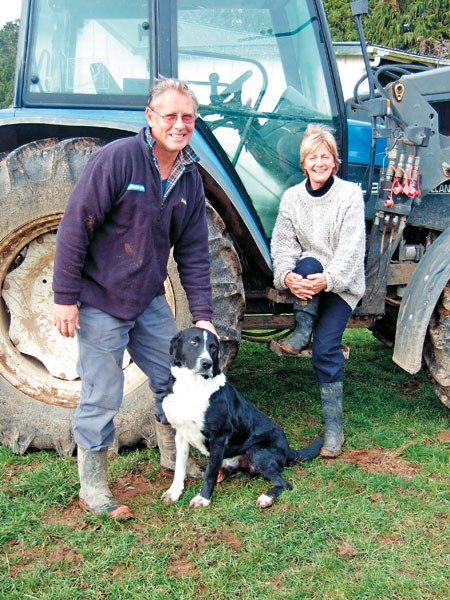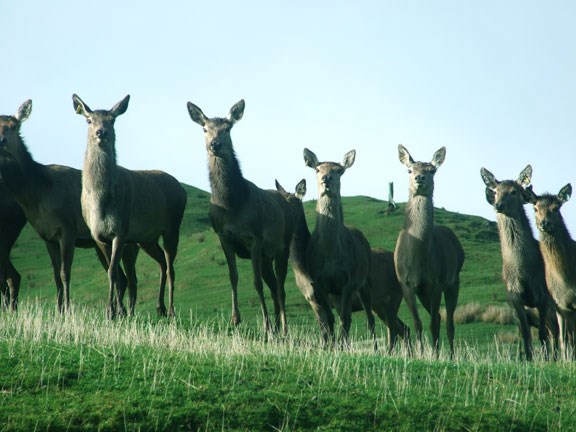 You're appreciating the vista from the exposed ridge between the Pohangina and Oroua valleys, the first snow of the season melted at your feet – clarity of mind arrives, just before you run for shelter into Kevin Plunkett's ute
Clarity is something the former engineer wishes would descend upon the red meat farming community. He finds the industry blanketed in the dust of colonial practice, and new developments are just dressing this large slice of the New Zealand economy in new clothes.
He is right behind MIAG (The Meat Industry Action Group), but says it has a come a generation too late. In his opinion, the problem is right at the top. This free-thinking deer farmer says the corporate world is like a priesthood.
 "There is no real entrepreneurial view – it is mainly negative."
Plunkett retired from Len Southward's progressive engineering company as engineering manager responsible for R&D and design after 'the little grey men' arrived. A noted accountancy/management company was brought in to redevelop the company ready for sale.
Plunkett says R&D was squashed, bottom lines were hammered, people were made redundant and the forward thinking of a successful design team was broken.
"We were good. We even designed our own machinery to accomplish special jobs."
But in came the 'corporate' boys who committed the four deadly sins: reduce, squash, minimise and destroy, he says
"This is what happens at the top of the meat industry too. The institutional arrogance is amazing. And the deceit…they are supposed to be working for us!"
A co-operative is owned by the farmers, but you wouldn't realise it, he says. "PPCS [now Silver Fern Farms] is corporate culture at its worst. They have little respect for their employees [the meat workers] or their employers [the farmers' co-operative]. Can you imagine how they must treat their customers?
"They should not be even charged with this or the marketing role. They should be no more than contract processors employed by the farmers' co-op."
But Kevin admits the farming community has allowed (until recently) the situation to continue. "It's a price-taking mentality and it will continue to crucify the farmer. Generations have gone along with the price-taking.
"So the grass stops growing on February 3 – well, plant a crop!"
Plunkett and his wife, Kaye, moved to Otaki 20 years ago, taking up 40 acres by the Waitohu Stream. From there, he commuted to his engineering job in Petone. Deer farming had long been an interest, so they spent four of their 12 years in Otaki finishing 200 stags a year. Post-Southwards they decided to go into the deer business properly and after some hiccups with real estate agents and deals falling through, the Apiti property was theirs.
They own a 123-ha lifestyle block running 550-600 hinds, finishing all progeny to Firstlight Venison, an innovative venison marketing company that takes the quality venison produced by its supplier/shareholders to niche retail markets in Europe, the United Kingdom and the United States via an integrated supply chain minimising the steps between the producers and the consumers.  
Plunkett does his own baleage (400) alongside a contractor but, naturally only half that this year. "We've had everything here in this 'summer-safe' area," he grins. "We've actually been in a weather hole for 18 months, with whatever moisture that has been on offer going around us. We've also had two of the biggest snows since 1970 and two autumn droughts! But we are low on debt, so we've survived."
Arrogance isn't a charge Plunkett reserves for the big meat companies. "We have fat cats in the deer industry too, who through greed, arrogance and selfishness, continue to disregard the long-term sustainability of both supply and returns, adding fuel to the boom-bust cycle which is about to happen again."
After being offered condescending prices and long queues at big company works, the Plunketts baled out. "I was turned down for space week after week and we watched the schedule descend with alarming rapidity. When I finally got a call saying the works could take 100 only, I told them where to shove it.
"The industry was originally designed around the German game trade. Fine, but it still hangs too much on that. Just as velvet hangs too much on Korea. Get on an aeroplane and you will see the world is one hell of a big place with heaps of potential customers.
"Where's the value-added product R&D? This new velvet drink is great, but we're supplying the Koreans the basics to make it. Surely New Zealand can develop stuff like this."
Plunkett wants to know where the scientific research results are for venison and velvet in the American health food market. "The industry is still getting lip service from those in high places while they continue to spend disproportionately on image and issues pertaining to compliance. Sure! Safeguard what we have achieved, but take the blinkers off and move outside the comfort zones of the industry."
The Plunketts supplied to Duncan and Company for eight years – up until the crash. They were both victims of the volatility of the schedule based on the German game trade. Then they found Firstlight – at last someone who understood. "We supply on a flat line and are paid on a flat line – then everyone is paid their percentage of profit above that. THAT is a co-operative."
All the venison is processed through Venison Packers in Feilding. "Firstlight works on a pull-through system of supply. A managed supply of chilled meat. The supplier is the servant of the customer. The customer has a target and a schedule and you meet it!" 
Plunkett equates this to the supply chain ideals the Japanese industrialists developed – define your market, then timetable production to keep it supplied continuously. "At Southwards, we developed ways of working to our capacity and getting it out the door, matching capacity to labour and skill. The meat industry has a capacity it doesn't know how to fill. Quite simply, what was done 40 years ago just isn't enough.
"Right-sizing is the product of meat companies poisoning their own customers –­ the farmers. And it's horrifying to see the amazing skills of a specialist bone-out butcher of 15 years lost to this thinking."
Firstlight senior staff do their own exploration and marketing, targeting customers and designing for them. For instance, it supplies the Whole Foods chain of supermarkets in the USA (the 'Harrods' of supermarkets) with exact specification product. "Control is lost in too many steps in the supply chain elsewhere," says Plunkett.
"The corporate has become bigger than the individual owners and until MIAG came along, you would have to say that apathy was endemic amongst producers."
Steer Plunkett away from the touchy subjects and the affable, laid-back farmer reappears. They love the Apiti area and are now firmly ensconced in the social life "with a brilliant little pub-restaurant" that is the hub of the area.
"I thought I'd learn a lot about fertilisers and such over a few pints, but I quickly realised they all do it differently. What is really evident is the knowledge the multi-generation owners have of their land. They've built up an intimate knowledge of what happens when the wind blows out of what quarter, at what time of the day – invaluable stuff to a newcomer."
And when Plunkett is not tending to his deer, or fences, or tracks, he continues his love for engineering, having converted the old cowshed into a home for a large lathe, various arcane pieces of other machinery and all sorts of tools not found on an ordinary farm.
The designing bug hasn't left him either. If you're looking for a different way of doing things, drop in and look at the spiker crush he has designed, or the very smart multi-hexagonal deer pen with all internal walls being 360º central pivot butterfly gates. All sensibly based on a standard 2400x1200 sheet of ply. Just don't mention marketing…or industry restructuring…or…
Keep up to date in the industry by signing up to Farm Trader's free newsletter or liking us on Facebook