Modern day maize contracting
---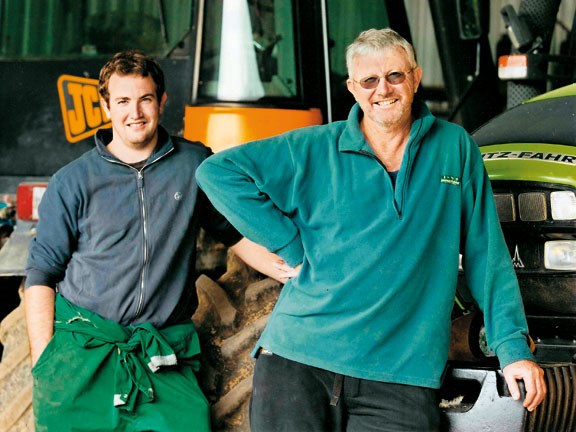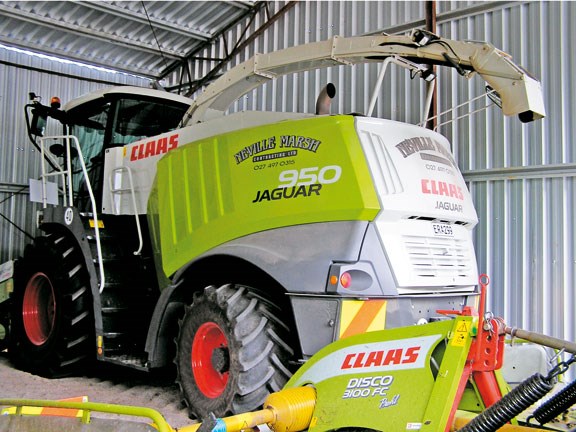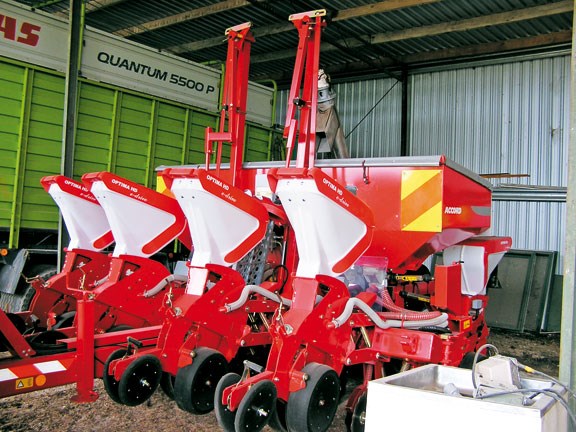 After 15 years of maize planting, Bay of Plenty contractor Neville Marsh doesn't mess about when it comes to soil cultivation
"I've learnt over the years, the less passes the better," he says. "Often people used to roto-till the soil excessively, going round and round until they destroyed it really." 
The same reasoning is behind his preference to disc up the ground rather than plough it.
"I don't like turning the soil right under. It's best to leave the top soil where it's meant to be, especially in this area where we don't have a deep top layer; the closer the soil stays to its natural structure, the better the result will be."  
Born and bred in Pongakawa, just south of Te Puke (he's moved about 3km in his entire life), Marsh harvested around 720 hectares of maize last year, the maximum he says, for one harvester. Originally a dairy farmer, he started contracting 25 years ago, making grass silage as a summer sideline. Ultimately, as contracting began to swallow more and more of his time, leaving his wife Jill holding the kids, the cows and the milking cups, he had to choose between the two. The family moved up the road onto a  44-hectare dry stock block 13 years ago and their business, Neville Marsh Contracting, has flourished like a well-tended maize crop ever since.    
Their dairy farming background has seen the family plant silage rather than grain maize hybrids, catering to the winter feed needs of local cockies. Their preference for Tenderleafy hybrids results in tall plants with additional leaves above the ear, soft cobs and soft kernel texture, as well as superior fibre digestibility, starch content and total energy. 
"In those days [15 years ago] there was starting to be a real boom in maize silage. Made well, it's a very good supplement," says Marsh.
Maize planting starts around October 1, when the soil temperature rises above 14 degrees Celsius, and finishes by the end of November. Covering around 20 hectares a day at planting time means the harvest, from early March until the end of April, is manageable.     
After spraying with roundup, Marsh lightly discs up the ground before applying a base fertiliser determined by a soil test. A layer of chook manure is next, followed by a whisk over with the power harrows to keep the soil nice and fluffy on top. Once the seeds are in the ground, the earth is gently massaged with a pack roller to keep the moisture in. Then there's nothing left to do but wait and hope for some good spring rain. 
Rising costs for contractors and growers this year will be reflected in the price of maize silage – on average 10c/kg DM higher than last season. Marsh says it's not greed, just basic maths. 
"The cost of fertiliser has doubled. Maize seeds are up 20 percent. Diesel and oil have gone up, so have wages, even the plastic we use to cover the silage is more expensive – it's all petroleum-based."
On a personal level, he has just invested in a new Claas 950 eight-row maize harvester, as well as an Accord eight-row air planter. The harvester is specifically designed to cut maize silage, sporting an innovative cutting drum with the latest in corn crackers, and capable of processing up to six tonnes of maize per minute. The planter has all the features of a modern seeder, making it ultra efficient as well as accurate. Individual rows can be turned on and off to avoid over planting in triangles, resulting in well spaced plants and good thick crops per hectare.         
It's crucial for contractors to keep up with the latest technology if they want to remain competitive – and contracting is an extremely competitive business – explains Marsh, but the latest in anything doesn't come cheap. Whether dairy farmers, faced with a dropping payout, will be prepared to pay extra for their maize silage this year is something he is philosophical about. Just in case, he's planted a dual purpose hybrid this year, Pacific Seeds DK567, which can be harvested for grain if the bottom drops out of the silage stack.
When Marsh first started contracting, supplements were sold on a simple handshake: "With the older farmers a deal was a deal, if it turned out they didn't need it, they'd store it for next year."
Now he insists on a contract. He says he's had to get savvier to keep up with today's smart young farmers. Too many times he's cultivated the ground and grown the maize, only to have farmers turn around and say they don't want it.
He feels it's partly for this reason that a lot of farmers have turned to palm kernel – a key byproduct of palm oil production imported to New Zealand from Indonesia and Malaysia.   
If farmers want to use maize they have to plan ahead. Once in stacks the silage needs to be treated well, kept covered and looked after. Ordering palm kernel, on the other hand, is as easy as picking up the phone the day before its needed, and asking for 10 tonnes to be delivered.
"It's very easy," says Marsh, "but actually, palm kernel and maize blend, mixed at a certain ratio, work very well together."
Keep up to date in the industry by signing up to Farm Trader's free newsletter or liking us on Facebook