The ARB off-road advantage: Peter Munro commercials
---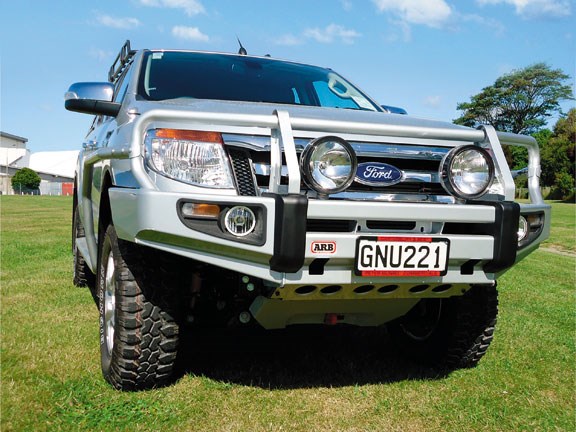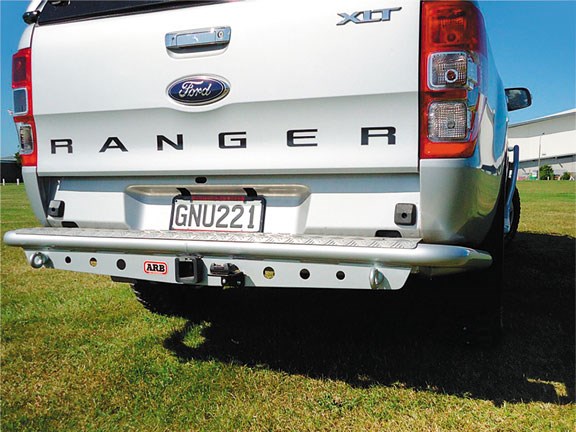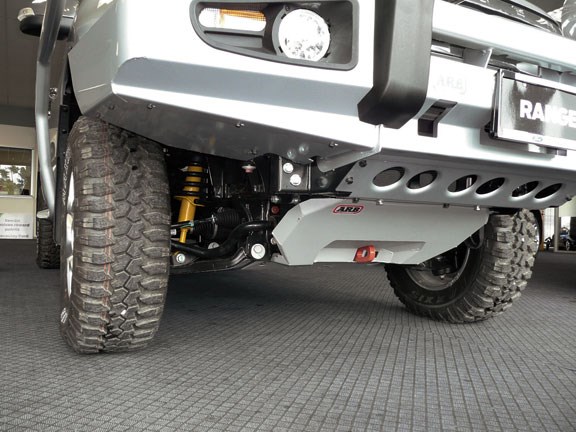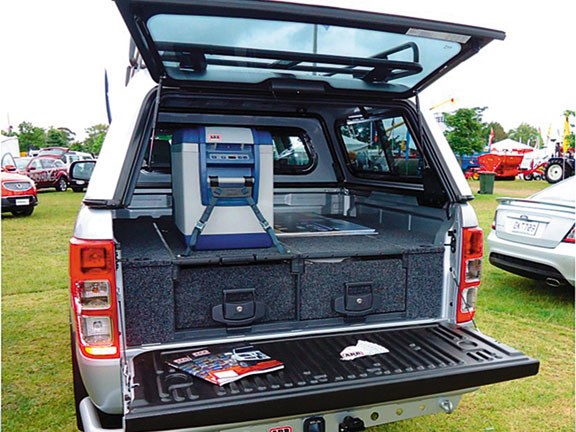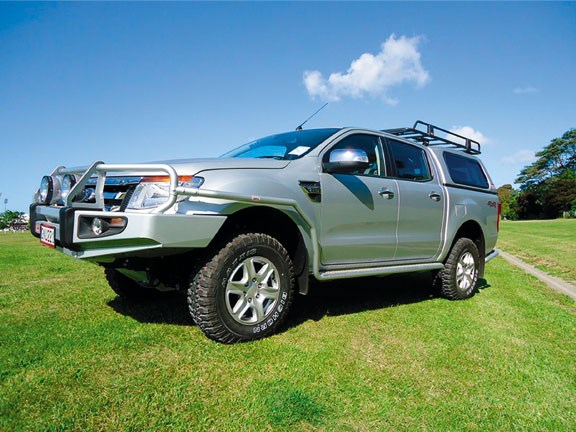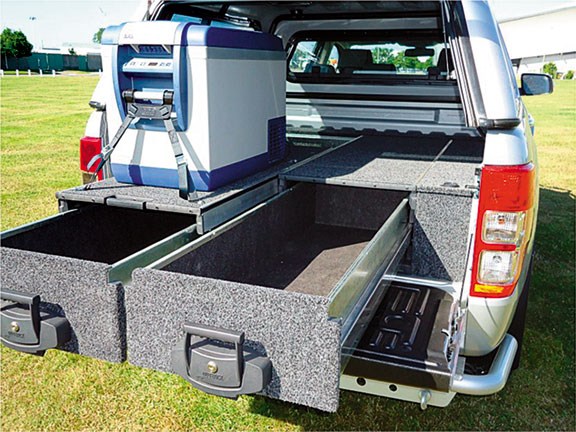 Ken Strugnell visited a company in Christchurch that's transforming the capabilities of off-road vehicles to such an extent that even the manufacturers are blown away.
There's no doubt the Ford Ranger is a good vehicle straight out of the dealer's showroom.
The sales figures for Ford's five-cylinder turbo diesel commercial ute prove that the buying public agree. However, is good, good enough? Can it be improved upon to make it better and more versatile, both on and off the farm?
Christchurch-based 4WD accessory dealer Peter Munro, who owns a business of the same name, says yes.
"The sky's the limit if you really want to both dress it up and improve its performance, particularly off-road," he says.
I visited him recently to try out his ARB-equipped, brand new Ford Ranger XLT automatic. Munro has been the South Island agent for the ARB 4x4 accessory brand for over twenty years and has upgraded many vehicles to suit their owner's particular needs.
Immediately apparent on the ARB is the increased ride height and front and rear bull bars on the silver Ranger, pictured. "It goes a bit deeper than whacking on some steel and bigger springs," quips Munro.
On closer examination, it's clear he's not joking. The front bumper and lower front fenders are removed from the vehicle, showing off the modifications Munro's company has made. As I walk around the vehicle more upgrades demonstrate the ARB touch clearly in evidence.
The front bumper and bull bar started life as a 2.6mm flat sheet steel cut into components by laser, producing superfine cuts of .02mm without any heat distortion. Folded into shape and bent to form the contours of the bar by a computer numerically-controlled internal mandrel bender ensures both consistency of fit and finish and even wall thickness for strength.
Like all ARB steel products, they are then robotically welded and robotically ground to provide perfect alignment. Finishing off the manufacturing process, all the steel is steel-shot blasted, bathed in a phosphate solution, then powder coated and oven baked, giving it a flawless finish.
The front bumper bull bar assembly also incorporates a neatly integrated mid-range, 9000-pound Bushranger electric winch, as well as 100watt XS driving lights. Munro switches them on to demonstrate their brightness and penetrating power, even in daylight. Able to be submerged up to 300mm and with a hardened glass lens, the Xtreme Sport lights are built to withstand the elements.
The protection continues with exterior, wrap-around side rails and steps, which make access and egress easy, as well as providing body armour to the lower flanks.
At the back is a rear step bar and step body, coloured to enhance the factory fresh look and, more importantly, to withstand the immense loads placed upon it with steep departure angles and rough surface conditions that would rip off a standard bumper.
The ABS canopy, also body-coloured, is reinforced internally with supports to allow the fitment of roof racks with a 100kg load capacity. The sliding side windows feature insect-proof mesh and, like the canopy, are fully lockable. Munro has fitted a ute liner made of polyethylene, which is UV-stabilised. While having a high impact resistance, it also protects from most chemicals and petrol or battery acid. Atop that is an ARB roller drawer system, also lockable, with slam-shut catches that roll out to their full length on stainless steel rollers. I tried them out with a 120kg weight inside and found they slid more easily than the cutlery drawer in the kitchen at home!
Also mounted on a roller system above the drawer is a mid-sized, 47-litre fridge/freezer that runs off either 12/24 volts or mains power. A tight fitting lid and catch seals the contents, while a really nice touch is the in-built LED light which illuminates on those dark nights or inside a darkened canopy or back of a truck.
Munro told me the main reason most people kit up their vehicles is to give them piece of mind in really gnarly conditions, so it was time to poke my head under the truck to see what was what. I was suitably impressed at the steel protection running from the bull bar back to cover the steering, sump, transmission and transfer case. Incorporated into the guard is a heavy-duty recovery point. Allowing a low down anchor point both helps the centre of gravity and provides easier pulling in most conditions.
While under the Ranger I noticed the 50mm suspension lift kit and sport shock absorbers, which have both been designed for on-road drivability and off-road touring.
Under the bonnett the only change is that Munro has fit a Dieselcare fuel system, custom designed to remove all particle matter and water from the fuel. A neat little vehicle-specific kit mounts high inside the engine bay where it is easily accessed and cleaned.
While I was on Munro's yard I saw a huge gold American Mazda Titan he had given the ARB treatment to, as well as a Suzuki Jimny. Prettiest among his latest work was a Toyota FJ Landcruiser in white, with white bars, a white roof rack and even a white powder-coated Hi Lift jack.
"I've been in business a good while," muses Munro, "and the team and I have seen fads come and go but the basics stay the same — do the job right, with good gear, and the vehicle will not only last but also won't let you down at the worst moment. I've waved the ARB wand over almost every brand of 4WD on the market and converted some beyond even the manufacturers imagination. Mostly though, as with the Ranger, I leave the motor alone to leave the original vehicle warranty intact."
The team at Peter Munro Commercials visits many A+P Shows and field days in the South Island and will be doing so again this year, starting in March at the Lincoln Field Days, with the Ranger, a new red Toyota 70 Series double cab and a new Toyota Hilux – all with the ARB touch.
"I'm always keen for clients to tell me how their machines are working and anything they think could be improved," Munro says.
Looking around it's easy to see he takes those comments on-board and makes good trucks into great ones.
Feel free to make a comment or ask us a question about this story on the Farm Trader
page.
For the latest reviews, subscribe to our Farm Trader magazine here.
Keep up to date in the industry by signing up to Farm Trader's free newsletter or liking us on Facebook