Diggers and drainage: Rogerson Farms Ltd
---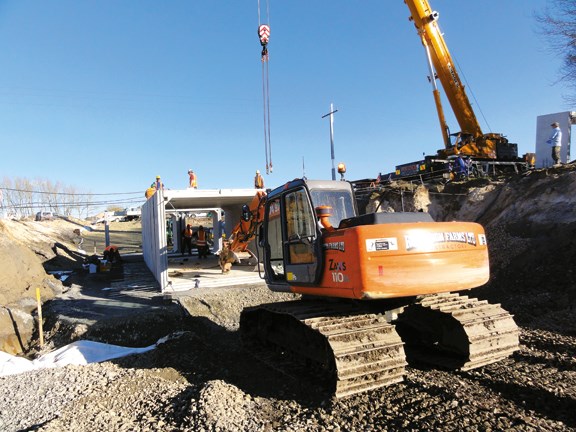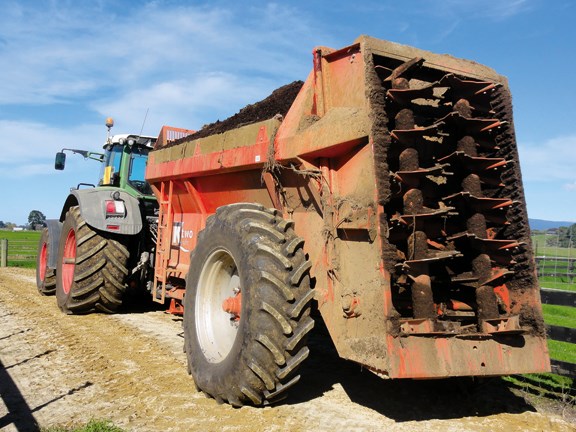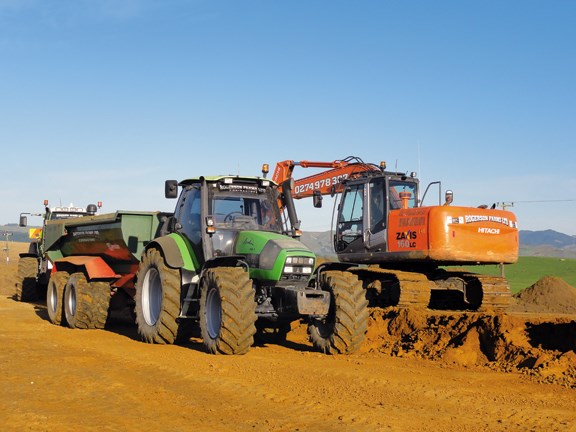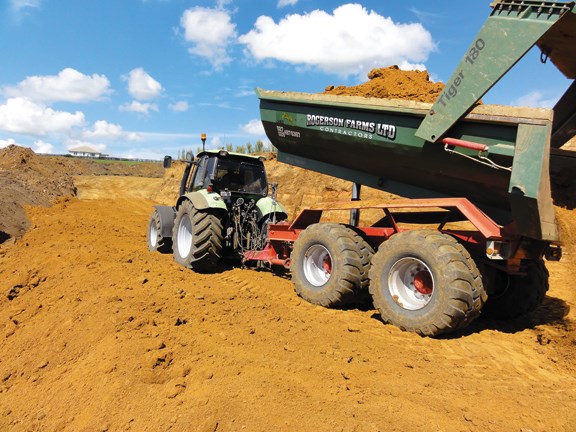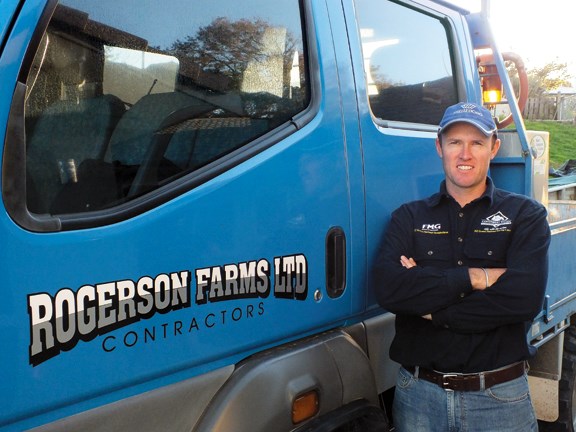 Gary Rogerson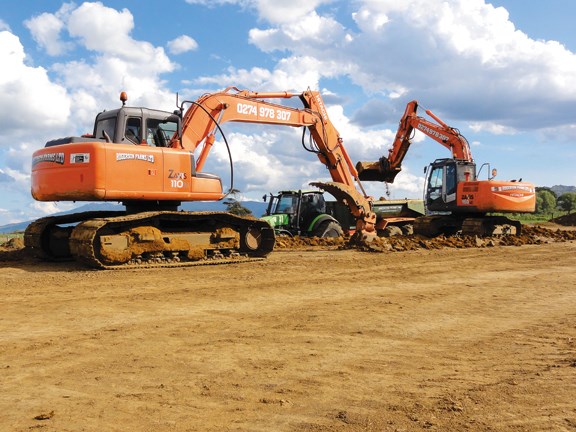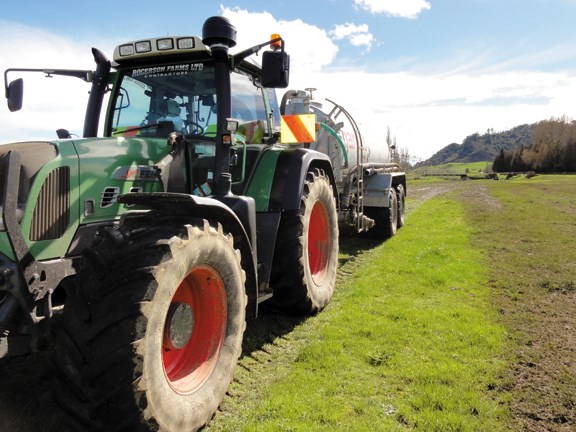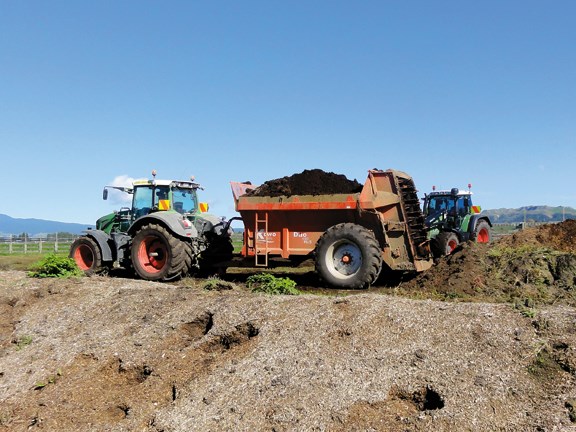 Rogerson Farms Ltd won't cut costs when it comes to machinery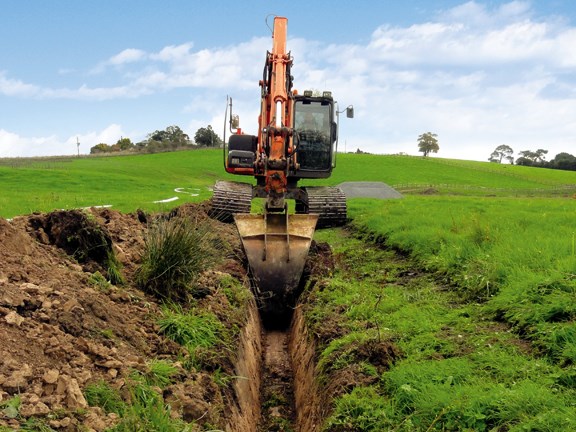 When it comes to drain work, Rogerson is loyal to the Hitachi brand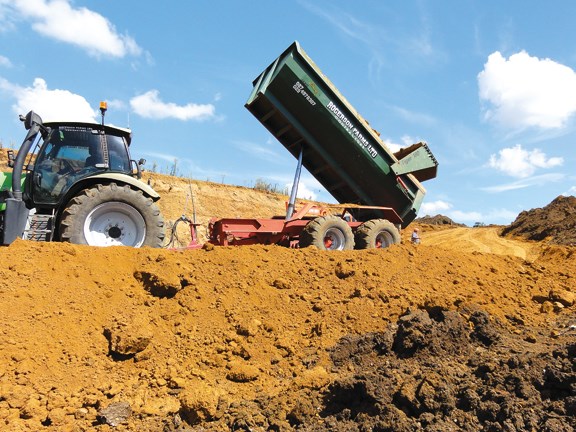 Installing underpasses is one of their many specialties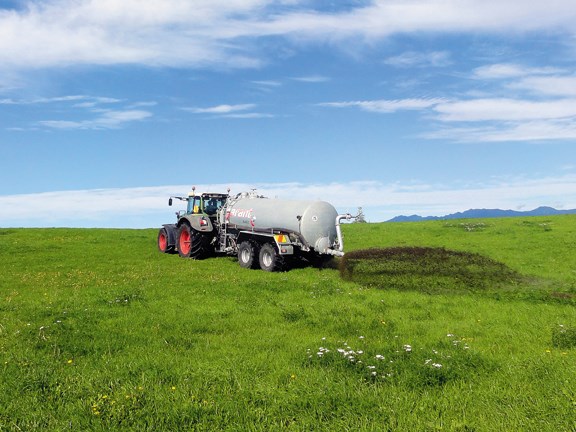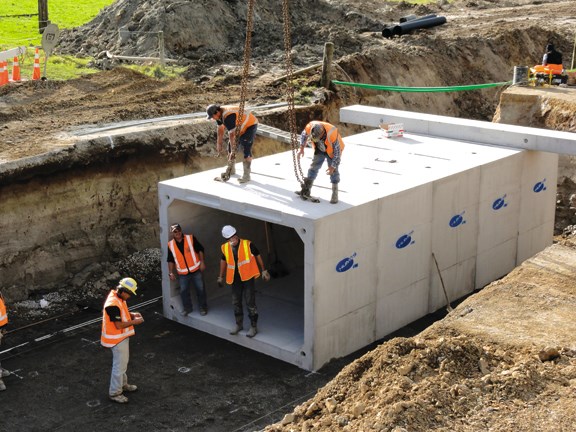 Quality drainage work is just the tip of the iceberg for Rogerson Farms Ltd Contractors. It's a smaller company which believes in good gear, good staff and running efficient systems that put the big boys to shame.
Gary Rogerson of Rogerson Farms Ltd Contractors is quick to point out, you don't have to be a big company to have a big reputation. In fact, he reckons keeping tight control on the size of an operation helps enormously with both internal costs and external quality.
"We've been around for about 10 years now and at one point we had 12 staff," says Rogerson. "But in recent times we've made a conscious effort to downscale our operation. We have four staff now and the entire company is leaner and more efficient than it was before.
"At the end of the day, the bigger you are the harder it is to maintain a consistent quality of staff. Sure, if they're doing it right, the bigger companies have a bigger turn-over. But with that comes bigger stresses. I really believe you have to enjoy what you do and operating at the level we were a few years back was more stressful than it was worth," he says.
Enjoying what you do certainly seems like a maxim Rogerson swears by. Raised in the world of bloodstock (which remains a vital part of the wider Rogerson Farms Ltd operation to this day), he has turned a life-long love of machines and being out there on the tools into a viable company, constructing dams and effluent ponds, contouring land, draining swamps and clearing streams, installing culverts and underpasses... the list goes on.
"We might be a small team but we're busy and we're flexible, too. We have an impressive strike rate when it comes to meeting all the deliverables expected of us on any project, from race work to full dairy conversion work. We'll have subbies come in and assist where need be too," says Rogerson.
"When you're big you have to keep the work constant to pay the bills. With us, we have a smaller crew but that means we're busy all the time. In turn this means we're getting the best out of our staff and our equipment too."
Rogerson is a firm believer in getting the right equipment upfront. That means no corner-cutting on machines that promise more on discount than they do on performance.
"At the end of the day, using late-model gear means there is much less chance of breakdowns and less downtime," says Rogerson. "We really pride ourselves on our service, so if we were to turn up at a job with a machine that isn't working properly... well, 'service' goes out the window, doesn't it?
"We invest in good gear, but it's also about buying the right gear. For example, we run a three-metre wide bucket for drainage work, meaning we can cover twice the ground twice as fast than if we were using a 1.8m bucket. As a result our productivity is better and our clients are getting a more time-efficient service."
Running through his fleet, it certainly becomes apparent Rogerson walks the talk, owning top-line 160hp Deutz Farr Argotron, and Fendt 716 tractors for heavy-duty hauling, spreading and PTO work.
In fact, the Deutz is Rogerson's fifth such tractor ("The local dealer has been good to us and as a result Rogerson's has had a long association with Deutz," he confirms) and he proves just as brand-loyal with his excavators, championing the positives of Hitachi's line up of bright orange beasts – including a small 4.5-tonne machine for compact jobs and bigger 10 and 16 tonners for drainage work.
Rogerson isn't concerned he doesn't have endless sheds full of idle gear – believing instead that running a smaller fleet of top-line machines is a far more optimal way of working. He also reckons fuel efficiency is a key to successfully managing the company's bottom line: paying more upfront for quality gear like the Deutz and Fendt tractors is justified when both brands of machine feature modern engines boasting competitive fuel economy over time.
"When you're busy and the work starts stacking up, you always feel like you could use another machine. But it's just a matter of optimising what you have through the 12 months of the year. We deliberately concentrate on ag contracting work that isn't seasonal. Sure, a lot of civil engineering work is reliant on favourable weather, but generally this means we're getting the most out of our investment in gear all year 'round."
Running a lean operation also means Rogerson and his 2IC John Hargreaves have to work smart with regards to the logistics of more remote ag contracts. For the most part their Waikato base provides them with a good range of clients – from private farmers and developers to local utilities and government organisations such as Environment Waikato and the Waikato District Council – in areas all over the region, as well as into the King Country, the Raglan Coast and even the Coromandel.
"It's a bit of an offshoot of modern living but we find these days everything is 'just in time'. That's the expectation and the way people work. We often field calls from guys wanting work done tomorrow," Rogerson says.
"So forward planning is critical when you're a small team because you don't make any money out of being on the road all day. Optimising your time in a particular location is the key. We never want to go back to a job twice – we'd rather spend the time and get it done right, first time.
"Aside from the logistical aspect, word-of-mouth remains our biggest way of advertising, and half a bad job will get reported on the rural grapevine twice as fast as 20 good jobs!" he laughs.
Just as well this small contracting company enjoys a big reputation then.
For the latest reviews, subscribe to our Farm Trader magazine here.
Keep up to date in the industry by signing up to Farm Trader's free newsletter or liking us on Facebook