NZ made: McIntosh Farm Machinery
---
You might have noticed something new with McIntosh Farm Machinery. After 60 years in business it recently decided to rebrand and hasn't looked back.
Yes, the machines are still that stylish blue, but they now sport a new logo. The entire company has new branding, and a very user-friendly website, so you can get all the information you need when deciding on your next important farm machinery purchase.
This Palmerston North company has gone from strength to strength and is now one of the largest manufacturing and engineering companies in the Manawatu.
What hasn't changed is its strong reputation for quality farm machinery, which has been built up over 60 years thanks to the innovation of this family business that now involves three generations of McIntoshs.
Brett McIntosh, farm machinery manager says, "We continually strive to create machinery that's at the top of its game, whether it's the quality of design and extra features, gauge of steel used, assembly practices, or the quality of tyres and motors used."
He says they offer many extra features to ensure the machines meet the farm's needs.
"The feedback we get back from our New Zealand dealers and farmers is that we are doing things right because of the extra mile we are prepared to go in terms of quality and features on our farm machines."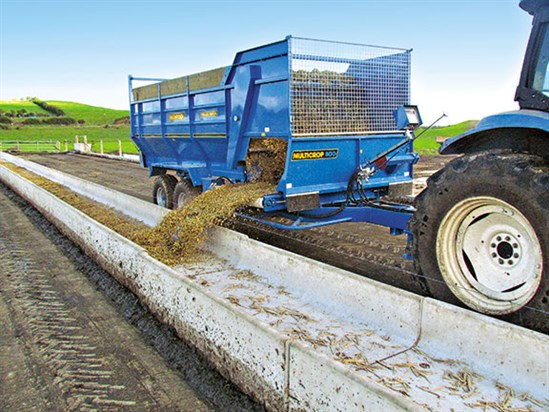 He says this year's standout products have to be the new double bale feeder and their trailers that have earned a reputation as the strongest available on the market.
The double bale feeder design solves many issues that farmers have around the handling of bales, wastage, and ease of use on slopes and hill country.
With their larger/wider cradles, there is a bigger area for the feed to fall, so there's far less feed wasted. The depth of cradle also makes it a very stable machine on uneven ground.
Brett says feedback on the new design from their customers has been extremely positive.
"With the tough conditions New Zealand farmers throw at their machinery, they need a tough machine that will go the distance. We have machines coming in for upgrading and repaints that are still going strong. I guess you can't beat that as testament to McIntosh Farm Machinery's ability to go the distance long after other machines have been put out to pasture."
For the latest reviews, subscribe to our Farm Trader magazine here.
Keep up to date in the industry by signing up to Farm Trader's free newsletter or liking us on Facebook