Profile: Cochranes farm machinery
---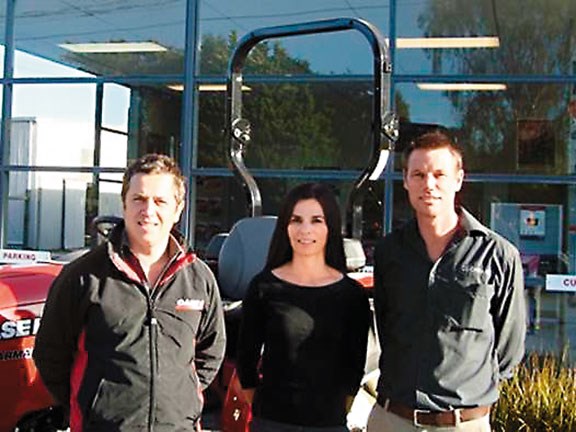 From left – James Cochrane, Sarah West, Chris West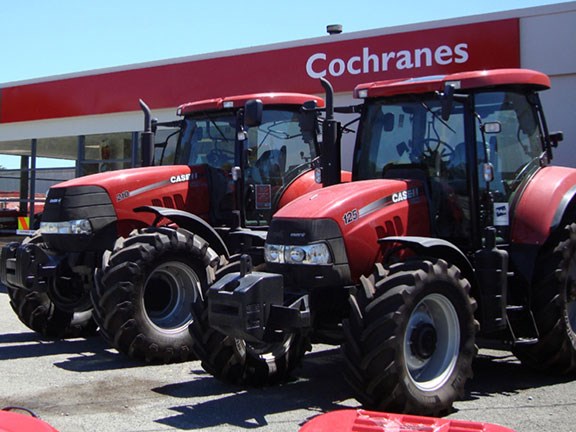 Cochranes has a team of 60 staff, spread across four branches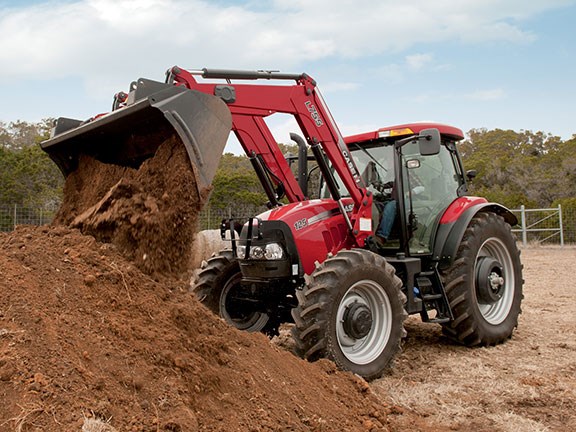 Cochranes offers a wide range of products from leading brands, all supported by an experienced service department

Cochranes is a farm machinery company with a long-standing history of servicing and supplying local farmers with quality brands throughout Canterbury and North Otago.
Herb Cochrane founded Cochranes (formally known as W H Cochrane and Co Ltd) in 1951, servicing and supplying International Harvester equipment to the Ellesmere District. In 1978, Herb's sons Warren and Bruce took over the business. With the company's growing success, they expanded into the Malvern territory in 1981, and the North Canterbury area in 1992.
Cochranes is proud to be supplying and servicing the same trusted brands as when the company was first founded. Being family owned and operated helps Cochranes stay true to its heritage.
In 2004, the third generation stepped up, with Warren's son James, daughter Sarah, and son-in-law Chris becoming involved in the running and shareholding of the business. Cochranes says it understands the importance of keeping the company within the family to ensure Herb Cochrane's vision for quality supply and service continues for generations to come.
Cochranes had an exciting year in 2009, with the expansion of the company into Mid-Canterbury. In 2013, it expanded further, into the South Canterbury and North Otago regions. There Cochranes purchased Redline in Timaru, as well as the service centre in Oamaru. Today, the company has a team of 60 staff, spanning across four branches.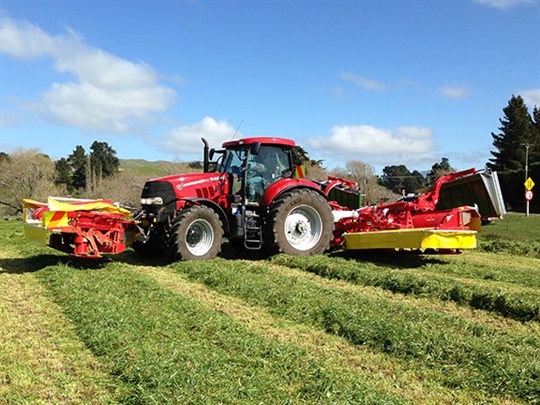 Cochranes says it is constantly adapting to a perpetually-evolving farming industry, as well as its clients' needs. It offers an extensive range of products and brands for the dairy, harvesting, and contracting industries. Trust and reliability dominates its focus on the farming community and has resulted in an incredibly loyal client base, says the company, and that being awarded the best Case IH dealership (among other awards) is a clear indication the dealership is devoted to providing excellent customer service and satisfaction.
Cochranes says it has formed key relationships with leading brands in the industry and it is proud to offer a wide range of products from Case IH, Kuhn, Robertson, Duncan Ag, and Origin Ag Group, all of which are strongly supported by an experienced service department willing to go the extra mile.
For the latest reviews, subscribe to our Farm Trader magazine here.
Keep up to date in the industry by signing up to Farm Trader's free newsletter or liking us on Facebook