Built strong: Pinto Trailers Ltd
---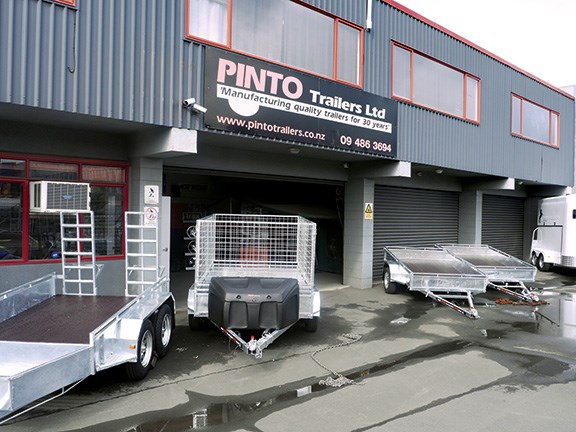 Pinto Trailers has moved to the Auckland suburb of Penrose after 33 years on the North Shore.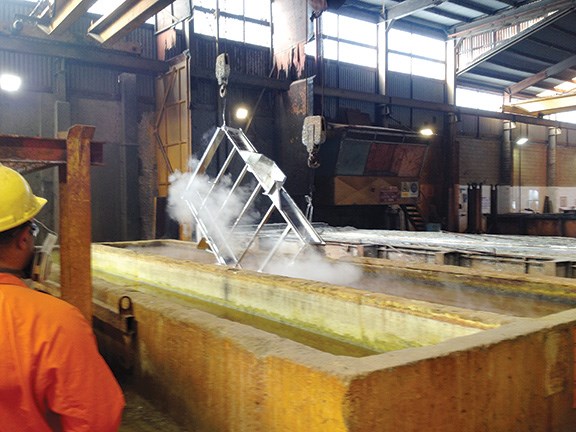 A frame undergoing the hot-dip galvanising process.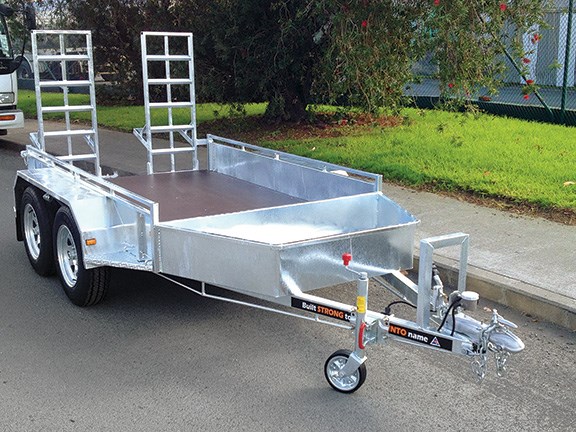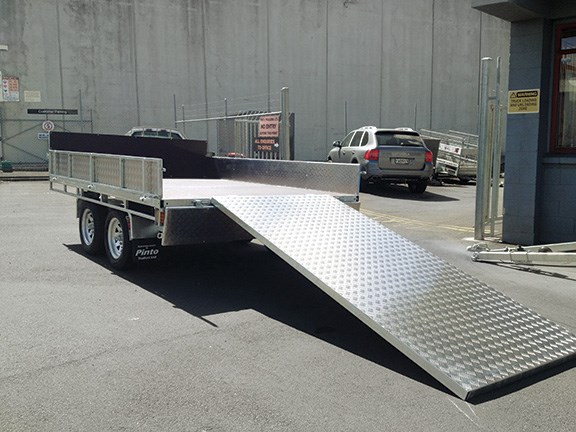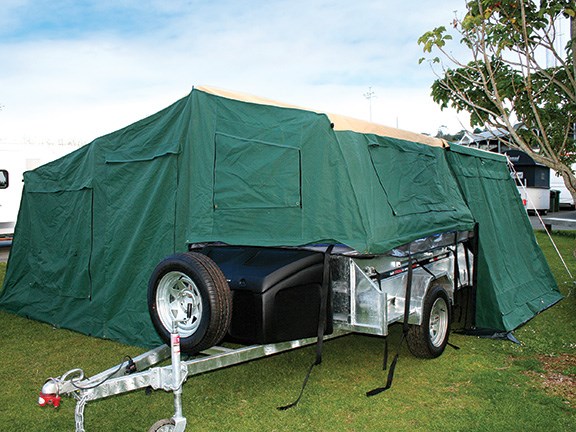 Pinto's camping trailer is a summer favourite.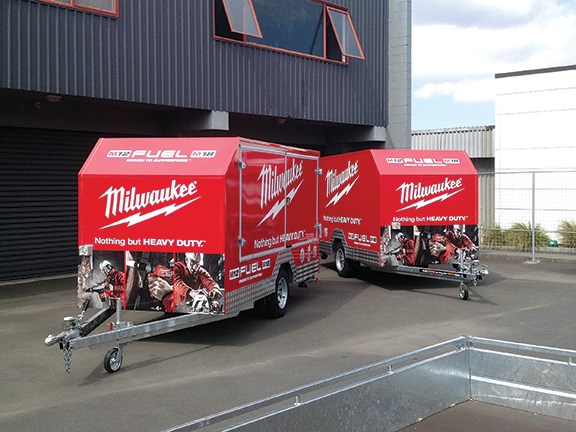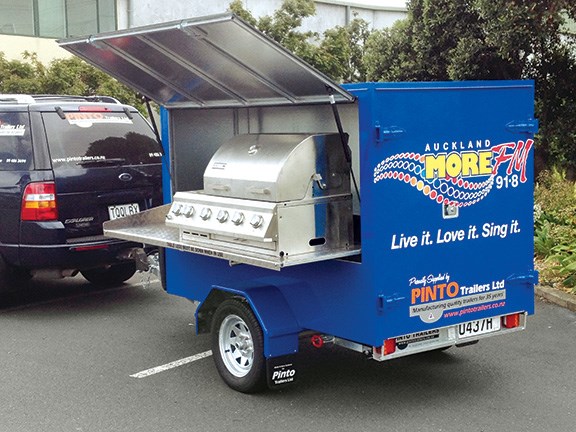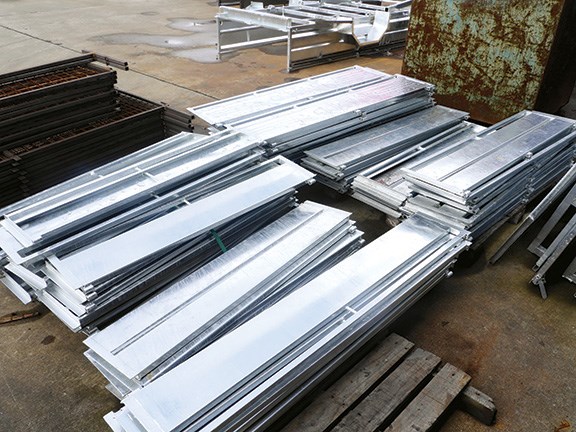 NZ steel ready to be reshaped into trailers.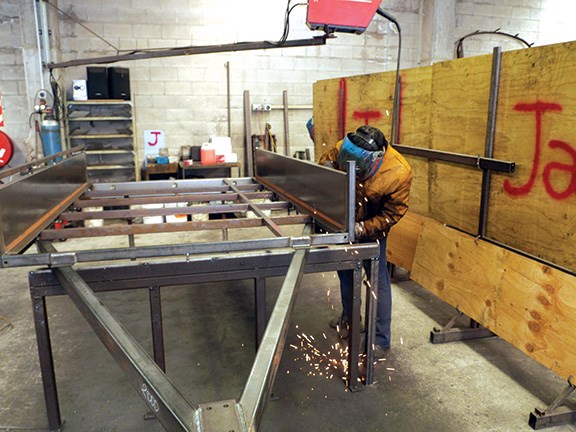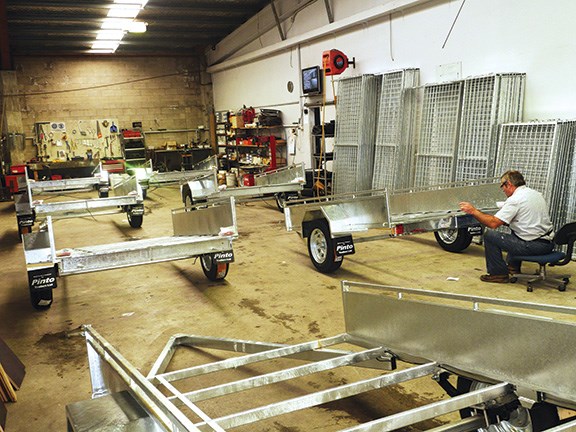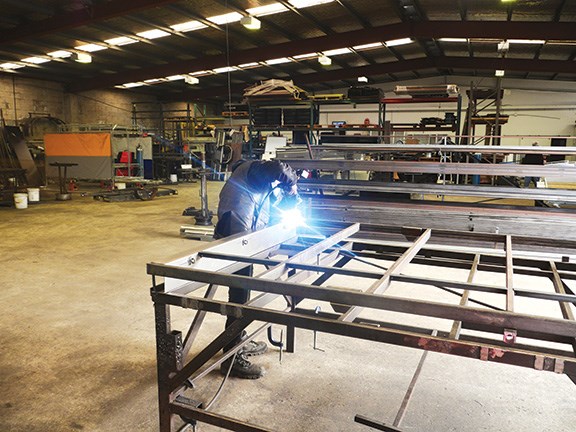 Another Pinto being built in the factory.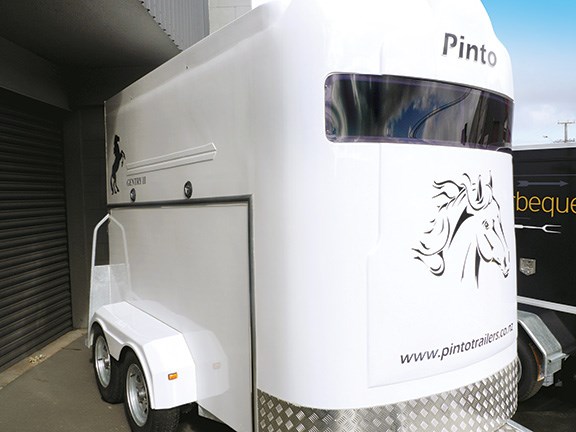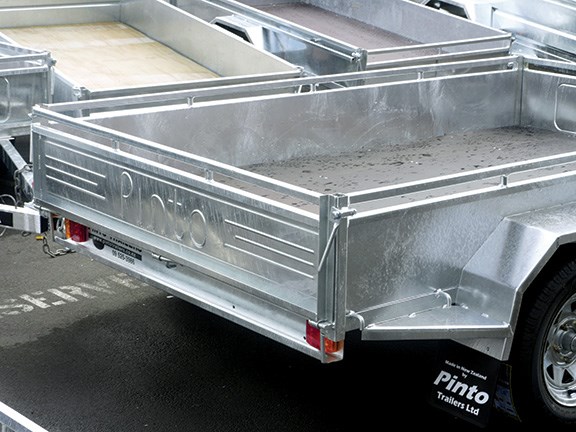 After 35 years, the Pinto Trailers brand is as long lasting as the trailers it manufactures.
In 1979, The Village People and Bee Gees ruled the airwaves, flared trousers were cool, and Auckland-based company Pinto Trailers sold its very first trailer.
Now 35 years later, disco is dead, flares are out of style, and Pinto is still going strong – as are many of its original trailers.
"We often hear that our trailers get handed down to the next generation," says Pinto's proud owner, Errol Bird. "That's because we supply quality New Zealand-made trailers that meet the customers' needs and will still be around in 25 or 30 years' time."
The business itself passed to the next generation six years ago, when Errol and his wife Jenny bought Pinto from its previous owners. Since then it has gone from strength to strength and now specialises in everything from trailers for cars and heavy machinery, to horse floats and camping trailers.
"It was very important to us that the product was made in New Zealand and that the business had a sound reputation with a good market share," says Errol. "We believe it was Pinto's solid reputation that got it through the recent recession."
Made in New Zealand
The new trailers sitting in Pinto's yard in Penrose have stickers on them that read, 'Built strong to carry the Pinto name'. It's obvious this is a company that proudly stakes its reputation on the premium quality of the products it manufactures and sells.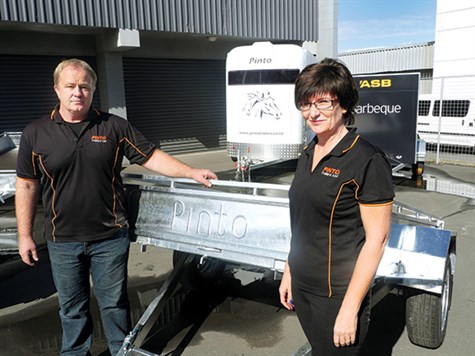 It's a reputation that is well founded. Pinto trailers are designed here, fabricated from uncoated black steel, hot-dip galvanised in one piece, and assembled with quality axles, springs, lights and decks, before they receive a further quality check.
To ensure the quality of the materials it uses, Pinto uses only New Zealand steel wherever possible, and, as a result, all of the trailers it manufactures come with a two year warranty against material defects.
Errol says hot-dip galvanising is the only method of rust protection that ensures a trailer will be able to last the distance in this country's erratic weather and stand up to the pressures of regular use.
"There are other products that claim to be as good, but often fail in there first year or two."
Many of those that fail are cheaply made kitset trailers, imported from China in pieces and assembled here. To last the distance Errol says trailers need to be welded in one piece – not manufactured to fit in a box.
"Over the years we've seen poor quality materials and poor quality components, including couplings that don't even fit the tow-balls, which result in bent drawbars and bent axles. We are often asked to repair these, but sadly they are not repairable.
"Every manufacturer can make a mistake. But what we continue to see on these imported trailers are not mistakes; it's poor workmanship and poor design, pure and simple."
His best advice to avoid buying a lemon? Buy your trailer only from a reputable supplier of New Zealand-made trailers (see 'How to buy a good trailer', below).
In constant demand
Despite the proliferation of cheaply made trailers from China, business is good for Pinto. The company – which currently has ten full-time employees – is keeping up with the constant demand for new units.
Meanwhile, the business has to constantly evolve its offering of trailers to meet customer requirements. One of the more unusual trailer orders in Pinto's recent history was an export order sent to the Pacific Islands, where the trailers would be used as mobile chillers for a local morgue.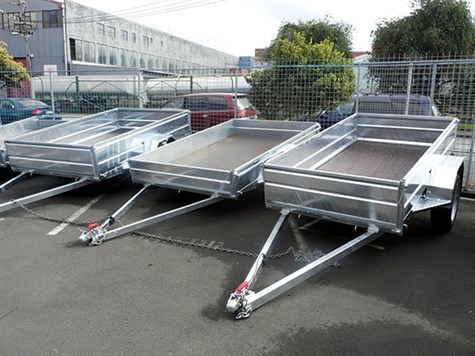 "We find a new use for our trailers every day," says Errol. "Over the years the trailer has evolved from being a general purpose product towards a specialist design-and-build item to suit individual customer purposes."
The demand for trailers is year-round too; in June and July it's all about meeting the demand of farmers wanting brand new trailers, while in the summer months Pinto's camping trailer becomes the company's top-selling configuration for buyers.
On top of the trailer business, Errol and Jenny have a small block in the Waikato where they breed pure-bred sheep. It doesn't leave them with a lot of free time.
"Getting someone in to cover for us while we're away would be nice," admits Errol. "We haven't had a holiday in a while."
It seems the demand for Pinto Trailers is still going strong after all these years. 
How to buy a good trailer
The first thing you need to consider when purchasing a new trailer is what you intend to use it for (and what your friends and relatives who will likely be borrowing it will be using it for).
A lightweight domestic car trailer won't last long hauling heavy loads around the farm, for example.
Not all trailers are created equal either. More often than not, you will get exactly what you pay for.
Errol Bird of Pinto Trailers recommends buying local.
"Our experience shows that the majority of New Zealand-made trailers from reputable suppliers are of good quality, are designed well and provide good life expectancy.
"However, many trailer suppliers claim their products are made in New Zealand when they're actually only assembled here from imported parts."
So it's a case of 'buyer beware'.
Pinto Trailers is based at 7 Sims Road in Penrose, Auckland. A limited range of Pinto Trailers are also available at selected Mitre10 stores throughout New Zealand.
For the latest news and reviews of farm machinery, subscribe to Farm Trader magazine here.
Keep up to date in the industry by signing up to Farm Trader's free newsletter or liking us on Facebook