Keeping it Kiwi: Allen Custom Drills
---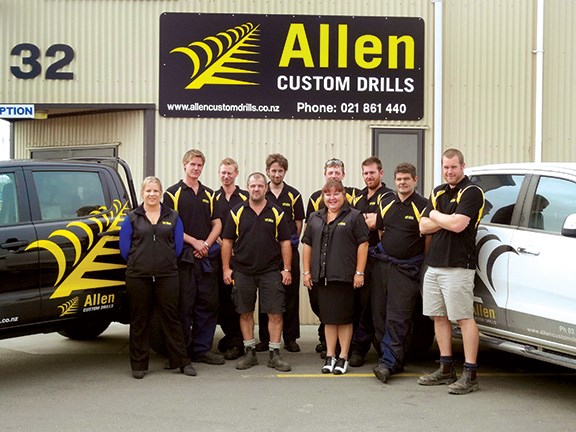 The proud Allen Custom Drills team.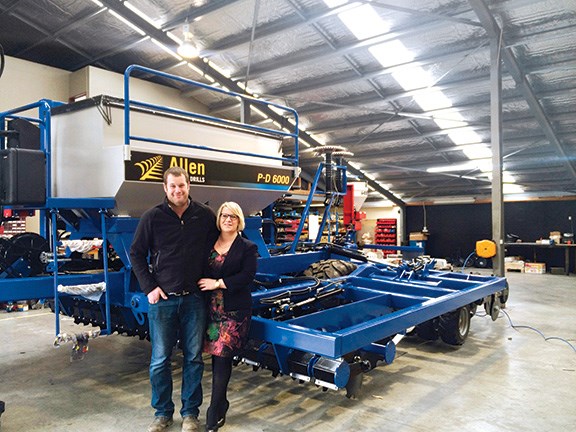 Craig Allen and Deb McClintock in the Ashburton factory.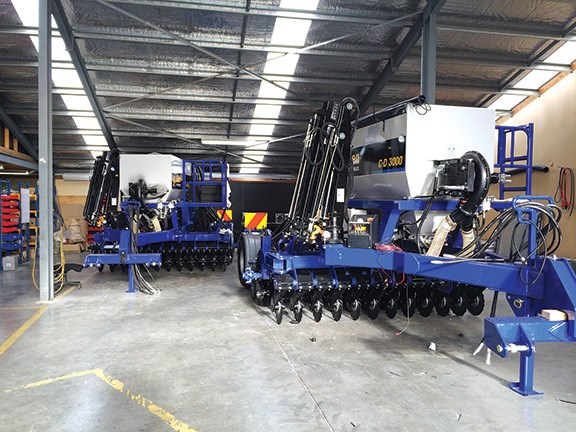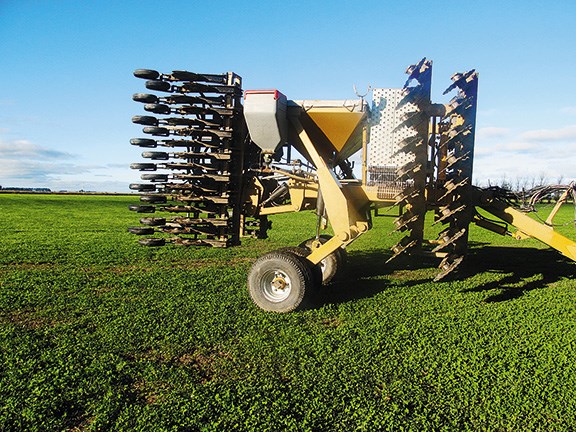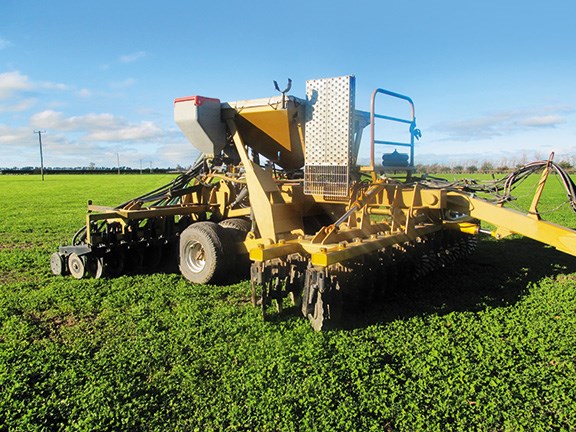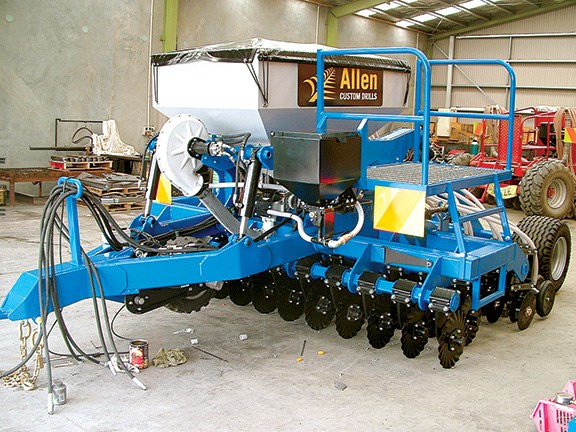 At Farm Trader we take pride in the New Zealand businesses designing and manufacturing machinery specifically for our rural industries. Our new Keeping It Kiwi section is dedicated to celebrating some of the people and families who continue to impress in this area. This month we profile Canterbury based Allen Custom Drills.
Most Kiwi farmers have a solid idea of the tools and machinery necessary to run their properties with maximum efficiently.
Southlander Dave Allen is no exception. He wanted a drill to suit his needs but had no joy finding one. So in typical Kiwi fashion, he set about designing his own.
From a crop farming and direct drill contracting background, his creation soon attracted attention from other farmers and contractors.
Having identified a niche in the market for a low-cost, durable, and accurate air seeder direct drill and with a clear demand for his work, Dave formed Allen Custom Drills in 2002.
Twelve years later, this iconic New Zealand brand is an outstanding example of how Kiwi ingenuity led to the creation of a thriving engineering business.
Based in Ashburton, the name Allen Custom Drills is synonymous with quality Air Seeder Direct Drills; supplying high quality machines to New Zealand's agricultural industry and more recently also branching out across the ditch into the Australian market.
Just as in the early days when Dave Allen was 'tinkering' to complete the perfect drill; Allen drills are designed and built for New Zealand conditions, built on site from the ground up.
For the past five years, Dave's son Craig has headed up the business with his partner Deb McClintock. The pair take enormous pride in the legacy of ingenuity and excellence.
"Our equipment consistently produces excellent results season after season," says Craig. "It handles the toughest terrain and climbs the steepest slopes."
Word has spread beyond the shores of Australasia, with enquiries for Allen Custom Drills from as far as the UK and United States.
As director of the business, Craig is behind the innovation and design of the range, working side by side with clients as the manufacturing process takes place. He also focuses on research and development to ensure technology and innovation are one step ahead. It is Craig's ambition to ensure each and every drill exceeds client expectations, regardless of size, model or soil condition.
"We take into serious consideration any factors that will provide a cost effective, low maintenance and long lasting product," says Craig. "We design our drills using four principles; accuracy, simplicity, durability and reliability."
Setting Allen Custom Drills apart from the crowd is the crucial word 'custom'.
"We can build everything in the drill to the customer's specifications, from its working width, to whether or not it has a fertiliser box, insecticide box, crane and more.
"We have many features available that other drills don't have. Our drills are designed to be adjusted to planting different types of seed.
"It also has to be tough. Drills made in Europe are not designed to handle the stony soils that we have.
"Deb and I are very proud to be producing a New Zealand made product and right here in Ashburton. The best part for us is seeing the drills out there working, handling some rough conditions and seeing the client's seed take off."
"Our aim is to keep ahead of the game and push research and development to continually produce a high quality machine to keep us ahead of our competitors and up with the forever changing expectations and demands of our customers both nationally and internationally.
"We are proactive and proud of our NZ made products, they are built strong and built to last, practical and uncomplicated."
Allen Custom Drills: New Zealand made for New Zealand conditions. Designed and engineered to specific customers, the Canterbury-based business has recently expanded its range into Australia. With five base models which can be adapted, the range is renowned for its air seeder direct drills; designed and built for New Zealand conditions and built on site from the ground up.
For the latest reviews of farm machinery, subscribe to Farm Trader magazine here.
Keep up to date in the industry by signing up to Farm Trader's free newsletter or liking us on Facebook