Keeping it Kiwi: Coombridge Industries in Timaru
---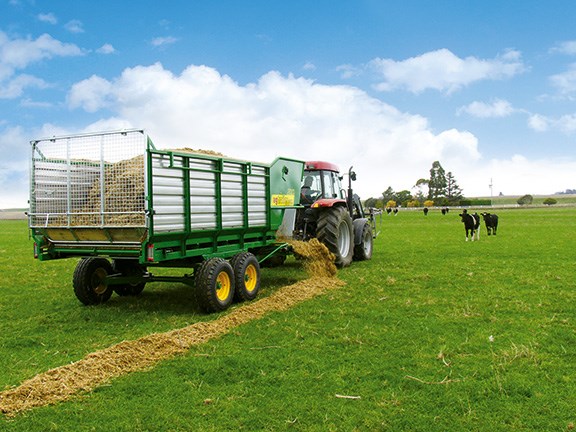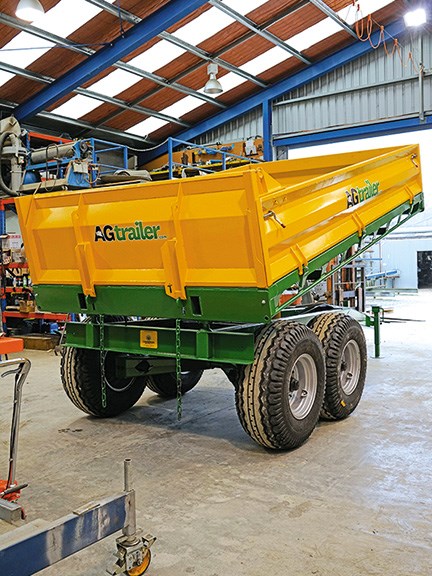 A new Agtrailer design in the South Island factory.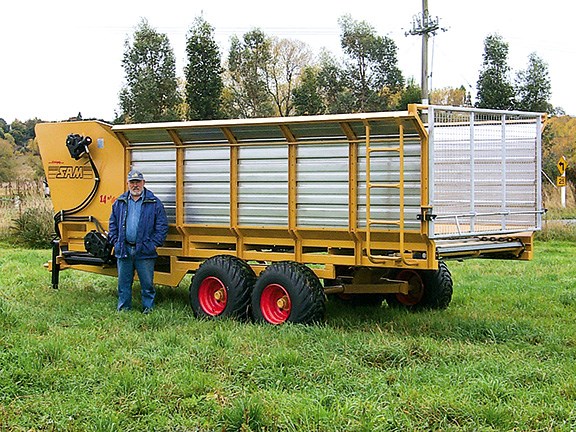 Warwick Coombridge with one of the first SAM trailer designs.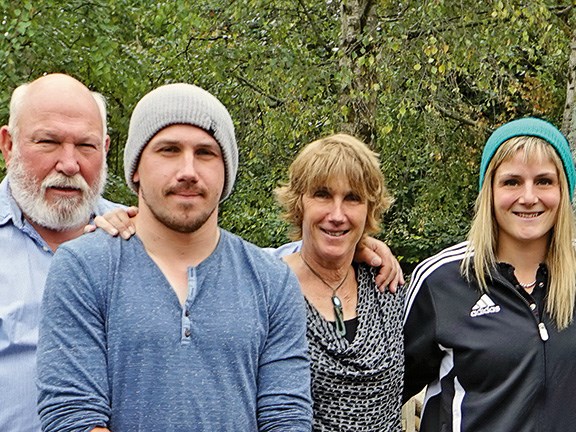 A family business (from left): Warwick, Ian, Alison, and Leysa.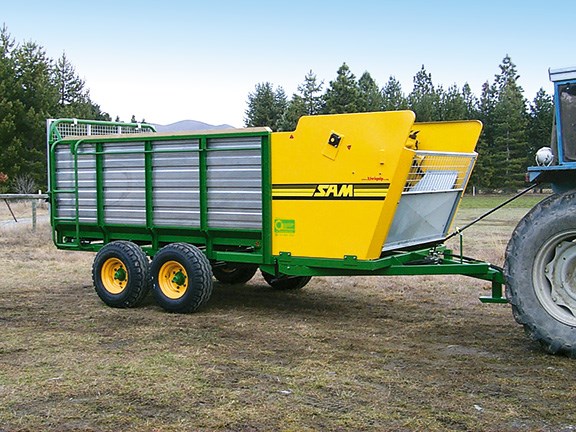 The SAM trailer has been through many modifications since this early model.

When it comes to a New Zealand family business, it doesn't get much more family focused than Coombridge Industries Ltd (CIL).
The Timaru-based business specialises in manufacturing agricultural machinery and is best known for its Agtrailer range.
CIL was founded by brothers Warwick and John Coombridge, as a South Island-based offshoot of long-established Waikato farm machinery manufacturers Coombridge & Alexander Ltd (best known for SAM fertiliser spreaders, silage wagons, and trailers).
Specialising in agricultural machinery built big and tough to handle South Island conditions, the CIL Agtrailer range includes the multifeed wagon, hydraulic tip trailer and multi-skip wagon.
The emphasis on being family owned and operated remains a driving force of the businesses success. Alison, Warwick's wife of over 40 years, is a full-time teacher , but has been overseeing CIL's administration and accounting for the last 19 years.
Both of Warwick and Alison's sons are an integral part of the future of CIL, assisting in the management, manufacture, and design.
Eldest son Glenn, a talented designer based in Wellington, is currently working for the NZ Military but still assists with design work for the family business.
Youngest son Ian qualified as a heavy fabrication engineer. He operates as the workshop supervisor at CIL and is completing his advanced trade management diploma.
Ian has been heavily involved in the company since a stint in Canada in 2009, where he met his fiancé, Leysa. Earlier this year, Leysa resigned from her position at Canterbury University to take on the role of administration in the family business.
Early days
Brothers Warwick and John Coombridge share a passion for designing and building quality machinery for New Zealand's rural industries.
Through the '80s and '90s, John successfully managed his Waikato business (Coombridge & Alexander Ltd), while Warwick worked in the field of agricultural science and land and water resource planning.
With vast experience in regional council and local government, Warwick settled in Timaru in 1995. Having always enjoyed engineering, he combined this passion with the increasing demand for silage wagons in the South Island.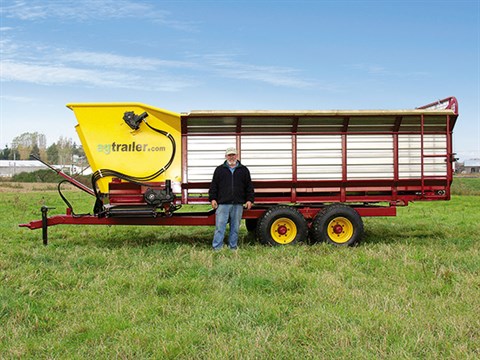 CIL was initially established to manufacture SAM product for that market, but Warwick soon realised that South Island market had different demands.
"Farmers needed large and very heavy-duty cycle machines. Herd sizes could be 10 times larger, days of use per year five to seven times greater, and the equipment needed to be robust enough to track over terrain varying from conventional dairy pasture to outwash moraine," says Warwick.
"Different feed materials and mixes required different feed strategies, towed with much larger tractors and often driven by less experienced drivers. Back then, owner operators were rare and expected levels of care and maintenance were almost always in deficit."
CIL committed itself to meeting these challenges and by the late 1990s its equipment had evolved to a point where it could no longer be marketed as Waikato product at the same price point.
The Agtrailer brand was then established and Warwick took over the company. CIL still works closely with Coombridge and Alexander, sharing technology, purchasing, and marketing.
Nearly 20 years on, Coombridge Industries has developed a strong reputation for the quality and durability of its products.
Today
Warwick has always had a passion for improving product design. He enjoys close relationships with his farming clients, encouraging their input to make improvements for the future.
The business is small and flexible enough to continually learn and update its products and systems while recognising and meeting spare parts obligations.
Agtrailer is acknowledged nationwide for its innovative designs, product reliability, and heavy-duty framework.
For the latest reviews of farm machinery, subscribe to Farm Trader magazine here.
Keep up to date in the industry by signing up to Farm Trader's free newsletter or liking us on Facebook