Bird's eye view: Synergy Positioning Systems
---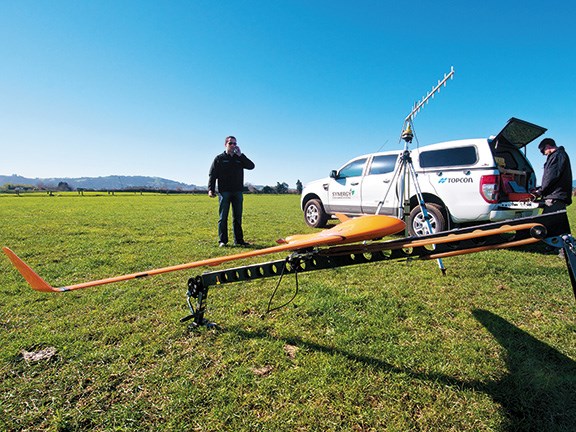 Preparing to launch.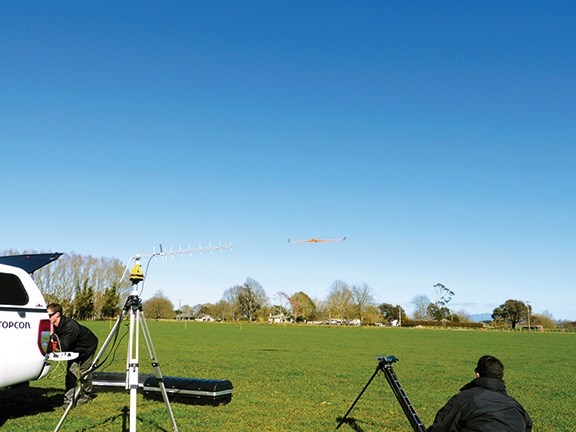 The fixed-wing UAV takes flight.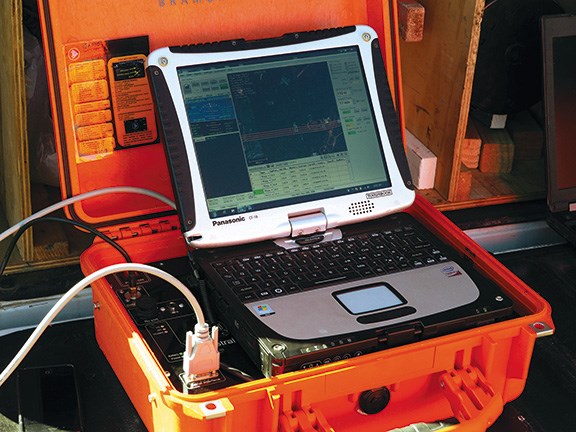 Data is streamed back to the launch pad.

Aerial data acquisition is becoming more popular in the construction industry, and Farm Trader headed to Waikato to find out why.
Synergy Positioning Systems Limited is one of the companies at the forefront of this new type of aerial mapping technology. By using both fixed-wing and helicopter Unmanned Aerial Vehicle (UAVs), they are able to quickly collect accurate data for a wide range of projects, such as volume calculations (think roading, quarrying and stockpile volumes), route surveying, forest plantation surveys; the list is extensive.
In the case of the site we are on today, the two-man Synergy crew is using a fixed-wing model to calculate volumes on a large road-building project. What would have once taken a team of surveyors days to complete, is now able to be carried out in a fraction of the time with a UAV, we are told.
Set-up time is surprisingly fast, and from a neighbouring paddock that is safely tucked away from moving machinery, it's not long before the C-Astral-Bramer UAV (or drone, as some people call them these days), takes to the air.
Controlled by a suitably qualified operator, the UAV is manually flown to a pre-programmed waypoint before the auto-pilot kicks in and it continues on following a pre-planned route.
Mapping at around 100 points per square metre (yes, that is a hundred measurements per square metre) on this flight, the UAV will be flying a distance from the launch pad of approximately nine linear kilometres, but the operator says that the Synergy UAVs can also collect data from much smaller areas.
The flight takes approximately one hour, and the UAV returns to its launch pad for a quick recharge and data download. A second flight follows shortly thereafter and finishes off the mapping for this job.
One thing that should be of high interest to contractors, especially if they subcontract their services, is the quick data turnaround by using this technology. Once Synergy has captured the data, it can turn that information around in a very short time period, meaning that contract claims can be submitted faster. It may not mean that payment is any faster, but any issues relating to the work that has been carried out is able to be addressed a lot sooner.
For the latest farming news and reviews, subscribe to Farm Trader magazine here.
Keep up to date in the industry by signing up to Farm Trader's free newsletter or liking us on Facebook