Shed envy: Totalspan farm buildings
---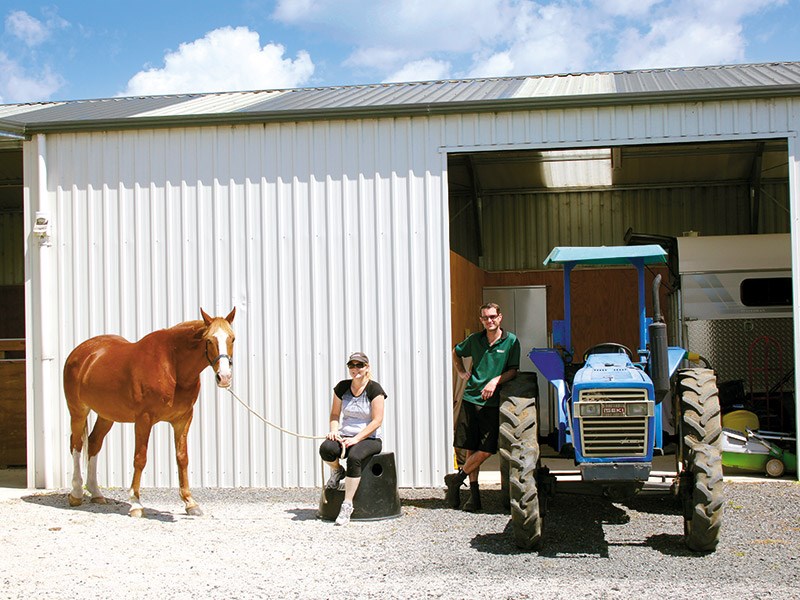 Annika and Chris Jackson with their purpose-designed Totalspan shed.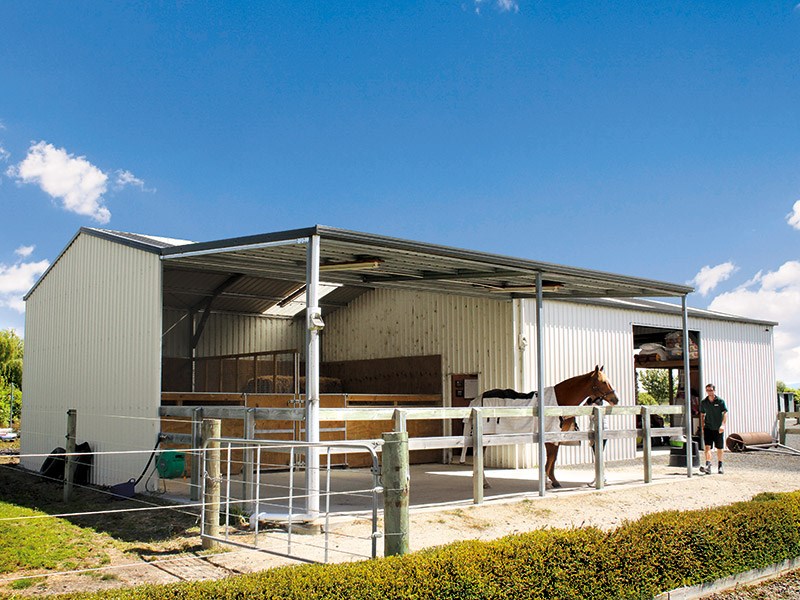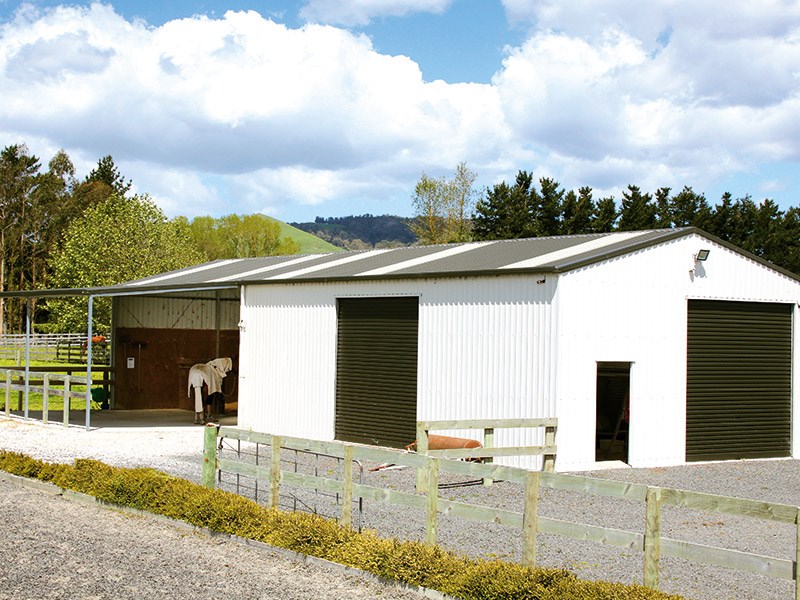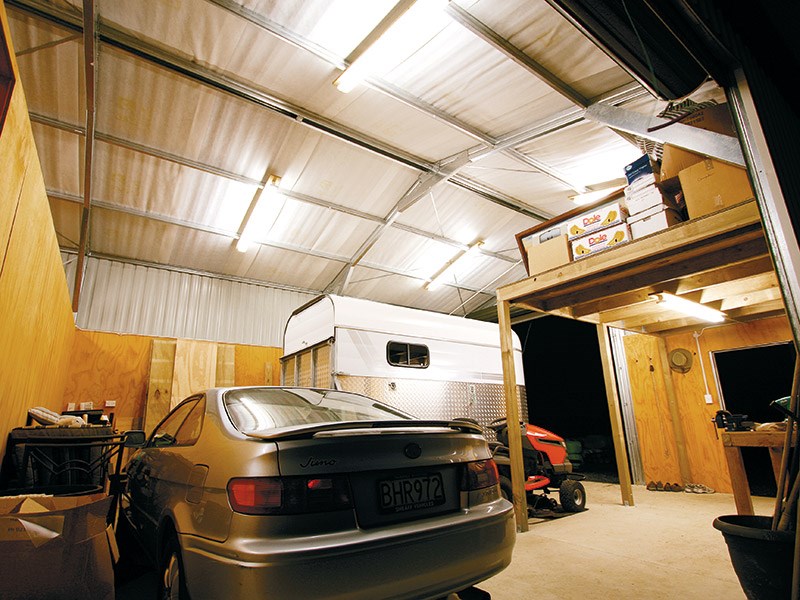 Chris added a mezzanine floor for extra storage.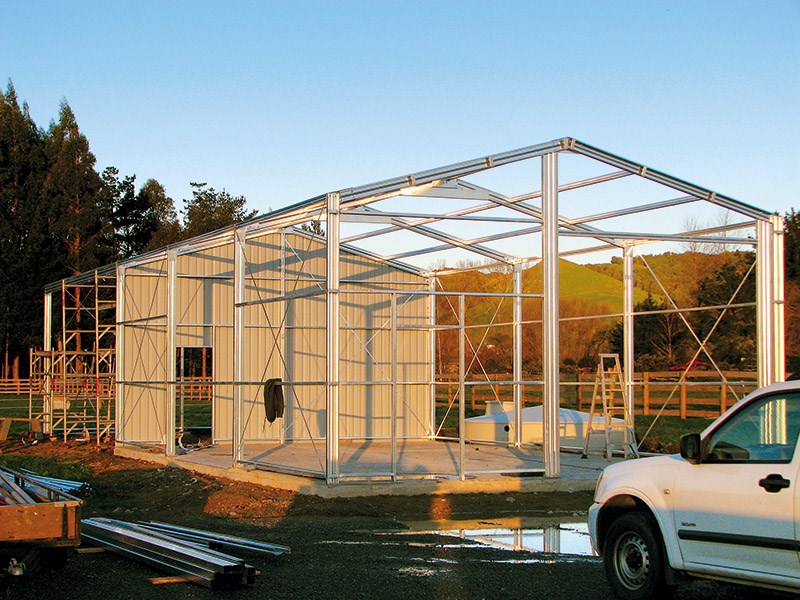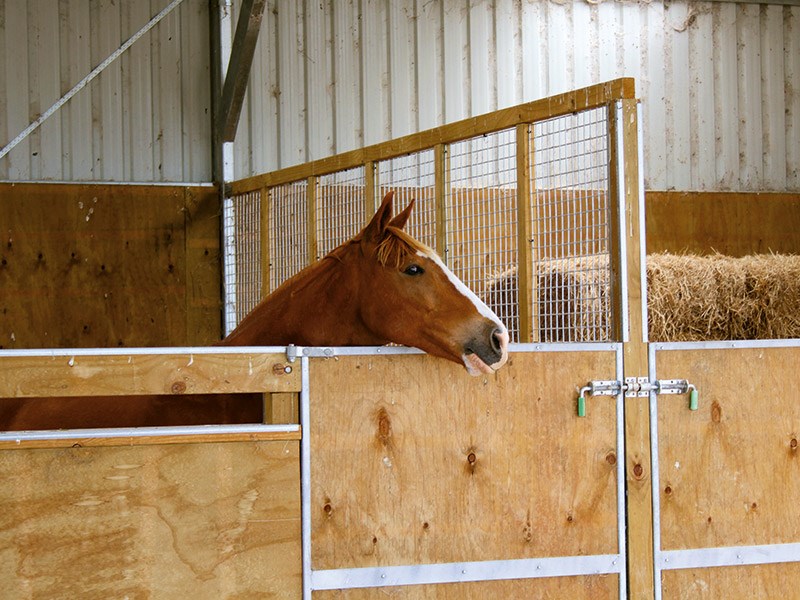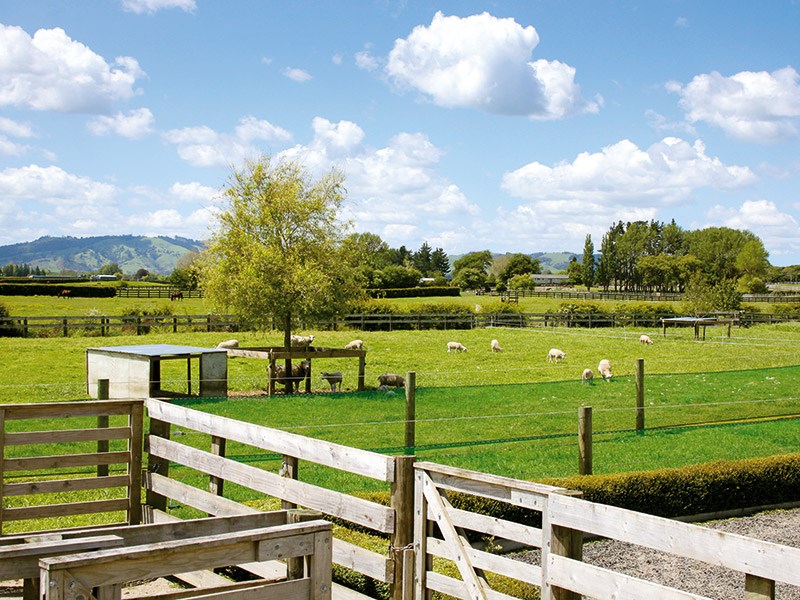 Careful planning and meticulous attention to detail has seen a young Waikato couple create their dream property. Pride of this is their custom designed Totalspan shed. Farm Trader paid a visit and found that it is indeed the perfect shed for this lifestyle set-up.
Chris and Annika Jackson are the first to admit that they don't like to make mistakes – hence the fairly extensive planning which went into establishing their bare block of 2.8 hectares on the outskirts of Cambridge, in the Waikato.
Just five years after taking over the once barren patch, it is already home to well established grounds, as well as catering for Annika's passion for horses and Chris' love of trees and garden.
Chris raises Wiltshire sheep to sell to other lifestyle block owners, and other stock includes four beefies, one pet sheep, Rodney, and Annika's horse Pip. She has downsized the scale of her equestrian commitments over the last few months, having recently given birth to the couple's first child.
Complete with an all-weather 20-by-60 metre arena, stock yards and an impressive vegie-patch the size of a basic house site, there's no doubt that the heart of this property is the immaculately presented Totalspan shed.
The five-bay Totalspan shed (eight-by-21 metres) has a 3.6-metre high stud. This extra height was created to allow two sets of roller doors, through which the horse float fits. It is also home to the tractor, ride-on mower and other lifestyle block equipment, a fully kitted out tack room (including a sink and washing machine for horse gear), horse feed area, man cave/workshop and a mezzanine floor added in by Chris to allow for extra household storage.
The two open outside bays have been converted into stables, which double as extra hay storage when necessary. And the crowning glory is an open-sided covered area off the stables (four-by-eight metres) where Annika can handle her horses or any other stock under cover, no matter what the weather.
The shed even has its own name: "It's called Wilf's shed," says Chris, "as my parents kindly gave us some money towards the project. It was part of an inheritance from my mum's uncle Wilf, so we named it in his honour."
On the day I visited, the couple shared a rare moment outside together while the newest addition to their family, baby Holly, sleeps inside their two-bedroomed villa-style home.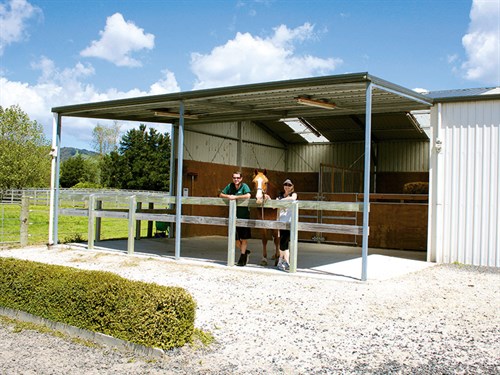 Reflecting on what they have achieved, Annika admits: "We're pretty proud. We've created our own little corner of paradise with everything designed to suit our own interests."
Meticulous planning played a key role in the successful development of this block. Both Annika and Chris would rather allow extra time to work out whether their plans are correct, than rush into anything.
And that careful approach has clearly paid off. Every aspect of the property is cleverly designed to maximise space and efficiency. From the placement of individual trees and fencing, to the stock yards, which can double as two horse yards, or one large yard, everything has clearly been well thought out.
"We owned the property for about six months before we even started building. We used good old Google Maps, printed a plan of the site and planned out everything until we were happy; with the house, arena site and shed site as our focal points.
"We spent ages pouring over fence plans in particular and how to arrange our paddocks effectively. In fact we waited until we had stock on and played around with temporary fencing for a while to make sure we had it right."
The couple are all about making the most of what they have. Their two-bedroomed house is perfect proof of that. Despite house builders and architects offering them 'traditional' plans, Annika and Chris knew exactly what they wanted.
"It's a small floor plan to start with, so we had to make the most of every inch of space. It took a lot of design time and research from us to come up with a plan we loved. We didn't deviate from it and it works really well.
"Little things like not wasting area on a hallway gave us far more useable space."
They even knew that they wanted to hear tuis in the garden and Chris' commitment to planting about 30 kowhai and 100-odd flaxes has paid off. The tui delight in stopping off for a snack.
This detailed planning came into play again when deciding on their shed.
"We had a list of must-haves; it had to be tall enough to fit the horse float, have concrete flooring, be versatile so we could use it for lots of things – plus be affordable and be built by a reputable firm. And we wanted steel frame over timber."
In typical form, the pair carried out plenty of research, pouring over shed brochures and websites and meeting with a couple of shed companies.
"The research was time consuming but we're glad we did it. We ended up with exactly what we wanted, specifically designed for our needs. Totalspan were fantastic to deal with."
Those aren't just empty words either. Chris is notoriously fussy about workmanship and handing over control of the shed build was one of the first times he 'let go of the reins' during the years of his property development.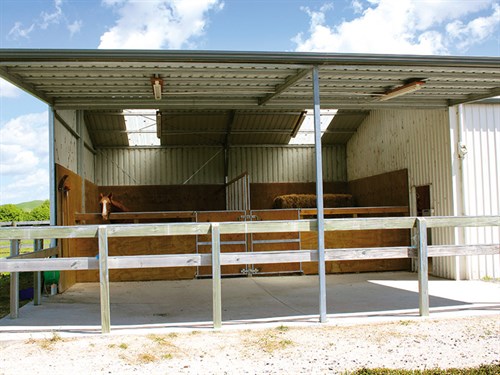 Unlike most lifestyle property owners, who want their property set up with all the conveniences instantly – Chris and Annika have always had a long-term plan. And future planning is part of that. Their long-term goals includes a second house site on the property for a larger home, planning to eventually rent out their current cottage-cutie as a bed and breakfast.
Chris has pretty much single-handedly built and developed the entire infrastructure of the property. Even more impressive, is the fact it was done while both he and Annika worked full-time; Chris as an arborist and Annika as an accountant.
"YouTube was our best friend," he laughs. "I learnt how to fence, install water troughs, build stock yards and stables, and many other things – all thanks to YouTube.
"I even learnt how to shear a sheep on You Tube. It takes me ages and I get a sore back, but I can do it."
With most of their budget blown on purchasing their land, Chris and Annika have carefully managed this development on a tight budget. The fact Chris has been willing to tackle any and every task they've been faced with, and done it well, has saved them a fortune."
"We always knew we wanted and needed a shed to make the property work. And we didn't want to put a shed up that only met half our needs or needed rebuilding later, so having that extra financial family input allowed us to build the right-sized shed for us.
"Plus we got a great Fieldays deal from Totalspan."
Although the original plan was to build the shed themselves, they decided to invest the additional $10,000 to have a Totalspan team take over the build.
"I'm really pleased we did that," says Chris. "It gives us an additional five-year workmanship guarantee, as well as the fact that the shed was up in a matter of days. I reckon it would have taken us at least six months to build it. And we'd probably have stuffed it up."
"Plus Totalspan took care of everything, from plans to turn key to consents. It's pretty much the only time I've been off-site and left a project to someone else, and I was comfortable doing it.
"I didn't even micro-manage like I usually do," he chuckles, "I only rang them once, and that was to tell them where to put the downpipe."
As to whether they would change anything, they both agree they wouldn't deviate from the original plan.
"Except, we'd add on a bit of shelter out the back to store extra hay in," says Annika.
"Other than that, it's perfect."
For the latest farming news and reviews, subscribe to Farm Trader magazine here.
Keep up to date in the industry by signing up to Farm Trader's free newsletter or liking us on Facebook