Pasture care: RDS Artemis drill control system
---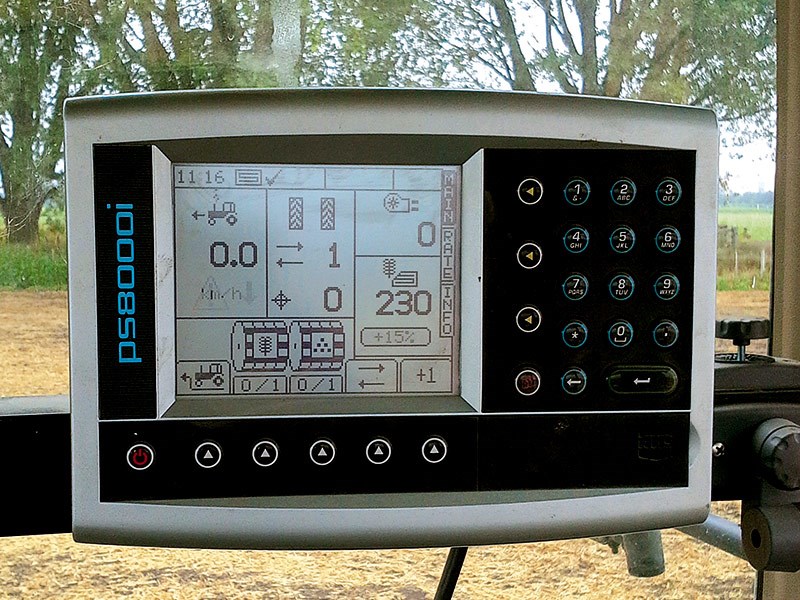 RDS Artemis monitor.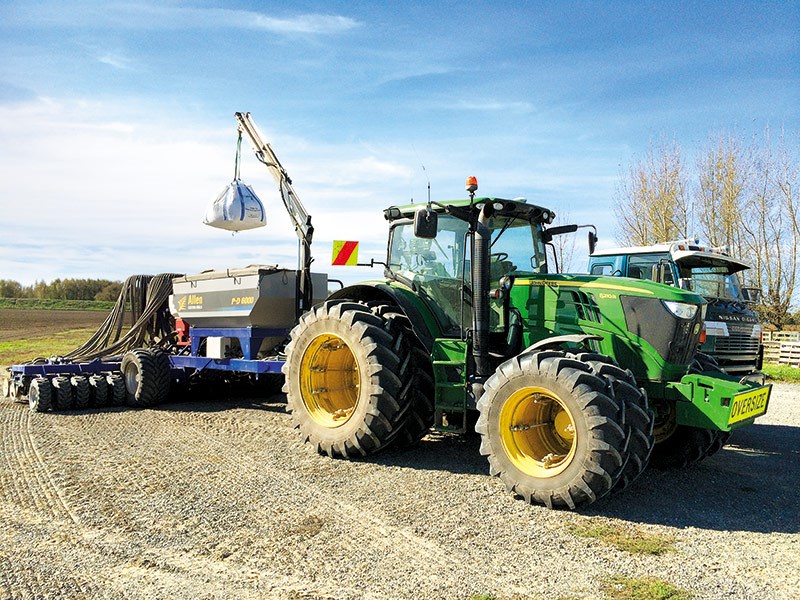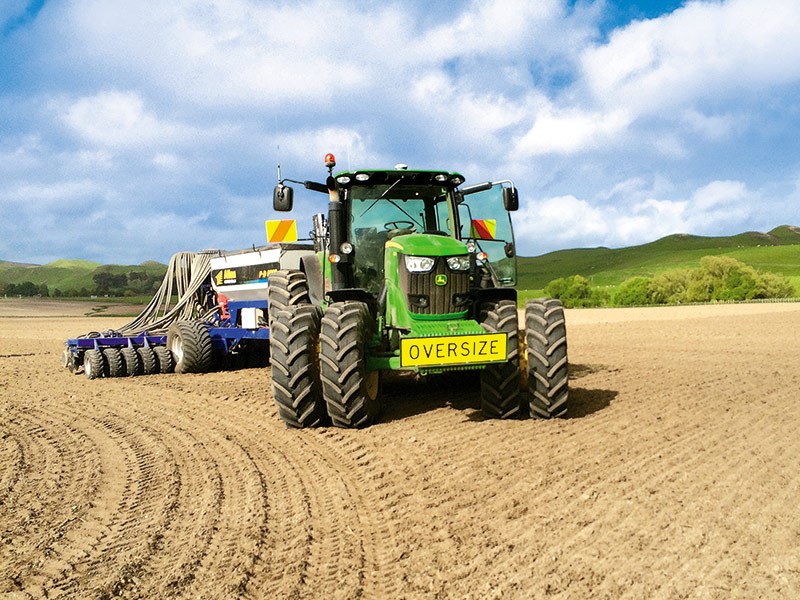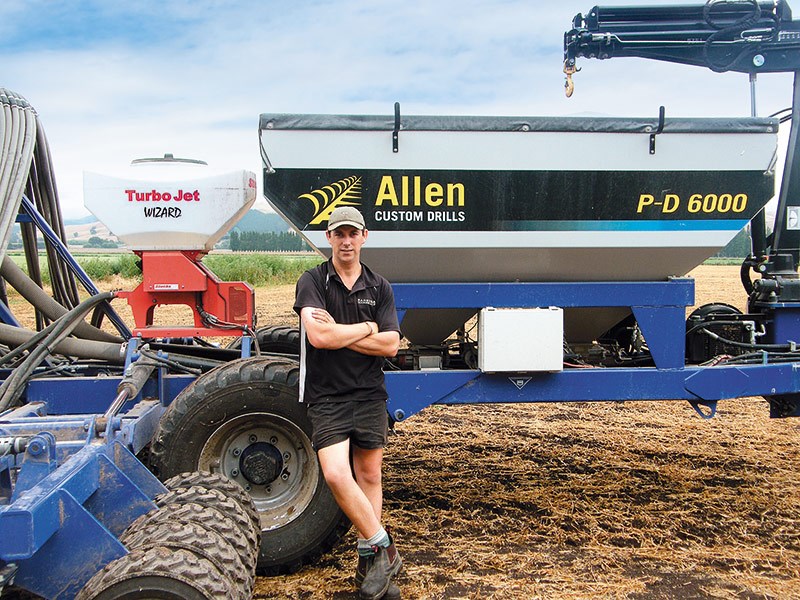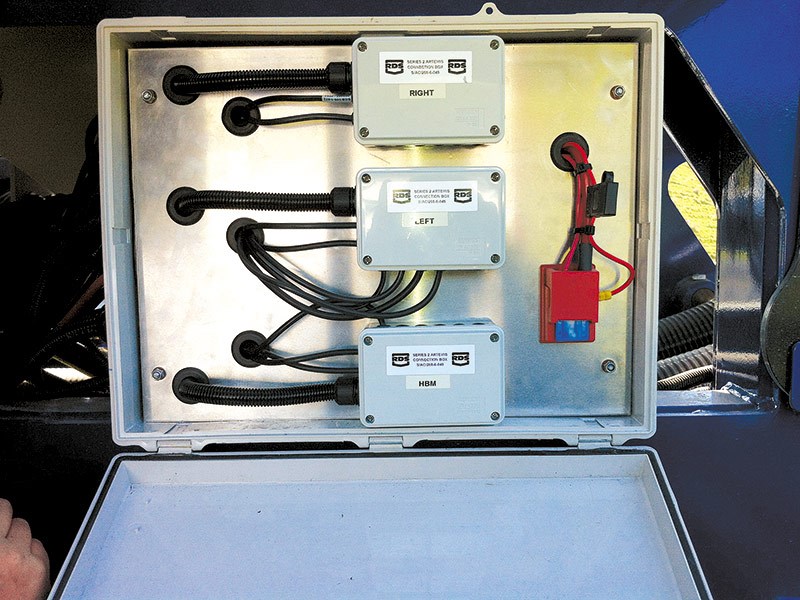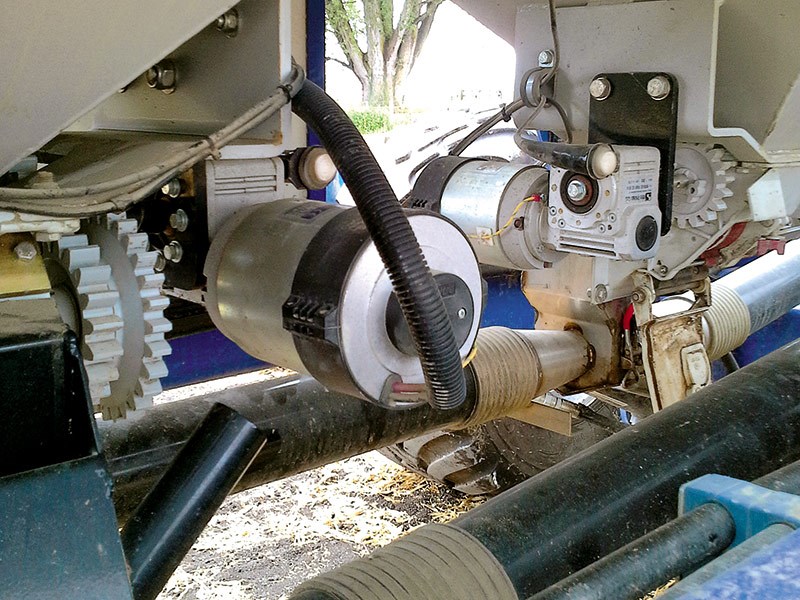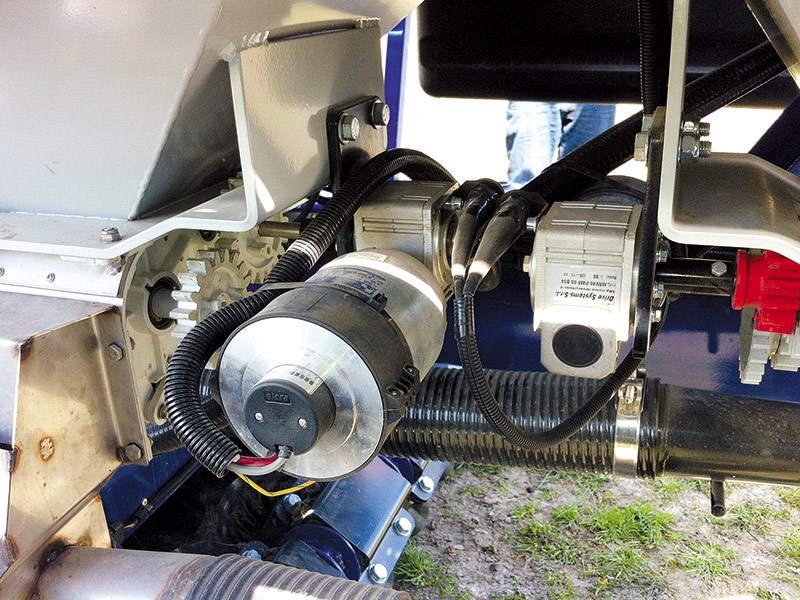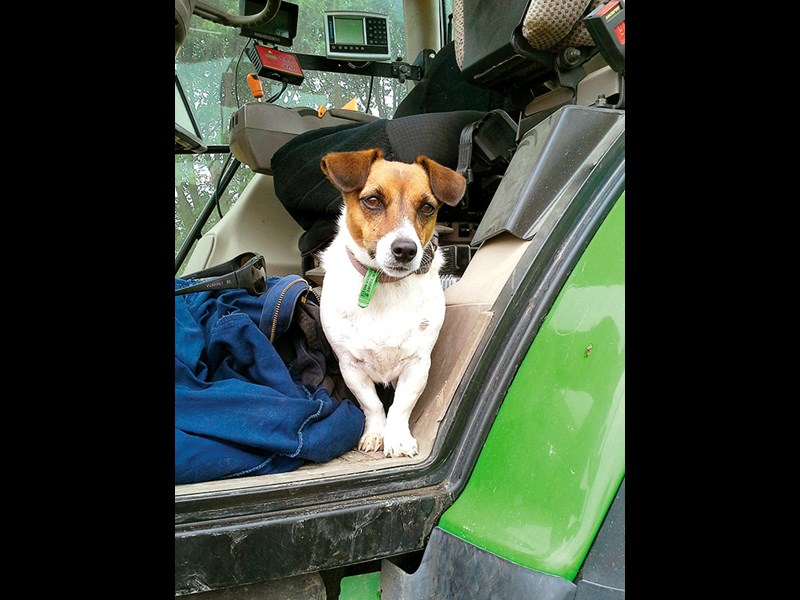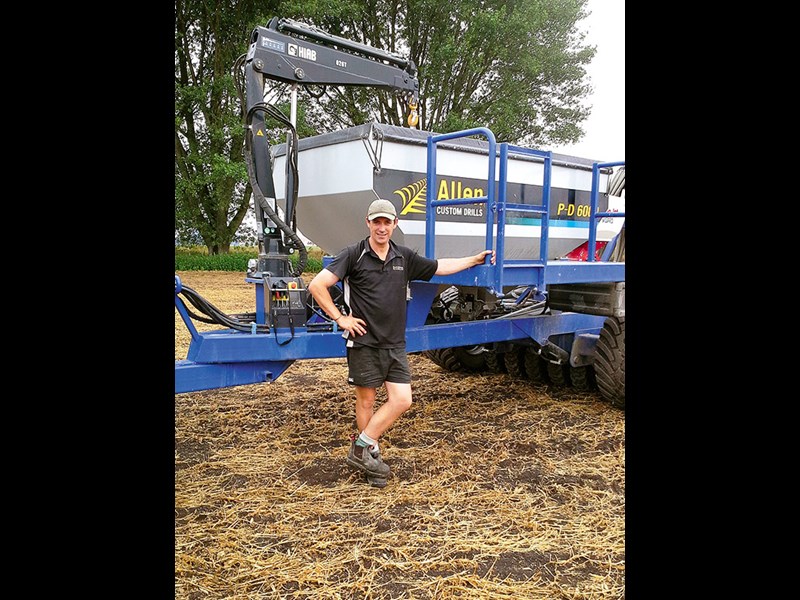 Hawke's Bay contractor Miles McBain is a sixth-generation farmer at a Kahotea family farm. As well as crop and livestock farming, his contracting business intensifies the need for optimising performance and time efficiency. The latest addition to his fleet, an Allen custom drill with Artemis control system is proving just the ticket.
The McBain property at Te Aute stretches back to 1842 in family ownership and today is an intensive 300ha cropping and fattening farm, integrated to give maximum financial return. 
The flat cropping ground consists of 110ha of high quality soils (Poukawa peat loam), with the remaining 190ha consisting of free draining limestone (Crownthorpe sandy loam soils), on medium to steep hill country.
The cropping and livestock finishing property grows wheat, peas, barley, ryegrass seed, sweetcorn and squash, finishing 2500-3000 lambs over winter and 200 R2 and R3 Friesian bulls, growing them from 400kg LW to around 620kg LW.
Miles' contracting business, Kahotea Farming Ltd, started in 2009 and now offers a full range of cultivation and planting options. Running a modern fleet of John Deere Tractors ranging from 230hp to 100hp which are all run on Trimble GPS guidance, the business operates from Bay View to the Takapau Plains. Contracting services include ploughing, discing, powerharrowing, rolling, rototilling, and drilling (cereals, peas, brassicas, grass, etc).
Having purchased a six-metre Packer drill from Allen Drills last season, Miles loves the RDS Artemis Drill control system fitted to his drill. He sows about 1300ha per annum and says client feedback since using the new drill has been very positive, both about the speed with which crops now go in the ground and the accuracy of the sowing rate.
"I now sow grass at 12-13km an hour and sowing over seven to eight hectares an hour is commonplace," says Miles.
"The Allen Drill is well built and maintenance long term should be minimal compared to other drills I looked at. The boys from RDS Systems are practical in their approach and offer good advice and service if required.
"I particularly like the simplicity of the Artemis system to operate and how easy it is to train operators to use it.
"Calibration is quick and easy, I now just stop and check calibration at any time for " peace of mind" as it is that simple, accuracy is very good allowing us to sow set areas with only a "cupful "of seed remaining in the drill.
"All in all I describe it as a perfect bit of kit and can't wait to get the drill out of the shed for the new season and start drilling again" says Miles.
Miles' cropping experience was partly gained by working New Zealand winters in the UK and Europe. When he returned to Kahotea full-time there was an opportunity to contract to a large squash grower, Nuco Produce. Miles was able to finance machinery and establish a contracting business that employs up to four people at the height of the season.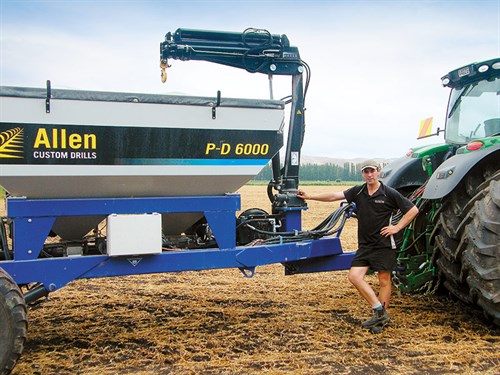 The Artemis
RDS Technology Provides a wide array of agricultural control, monitoring and weighing systems worldwide. In New Zealand a large range of products are imported with RDS Solutions, distributed through farm machinery dealers.
RDS Systems Ltd has been the New Zealand agent for the RDS range of retrofit products for more than a decade, including the Artemis variable rate drill control system and the popular Weighlog and Loadmaster Weighing systems fitted to tractors and loaders nationwide.
A variable rate control and monitoring system for seed drills, the RDS Artemis removes the need for a mechanically driven land wheel by operating the metering units with electric motors. RDS Artemis monitors the working speed of the drill so sowing rate is proportional to forward speed, or adjusts sowing rates to suit yield maps provided with precision farming options.
Key features of the RDS Artemis include the pre-start facility. This enables the operator to prime the seed mechanism before drilling, eliminating unsown areas in awkward places such as corners or narrow headlands.
Simple and fast product calibration is achieved by pressing the drill priming button and dispensing product into a container. The collected sample is weighed and the operator makes adjustments in the instrument as required. The operator can also make manual adjustments to the sowing rate whilst on the move via the instrument screen.
Canterbury-based manufacturer Allen Custom Drills produces simple, accurate and reliable drills to meet the needs of farmers and contractors. Some time ago the RDS Artemis variable rate controller was added as the standard fit on most of the Allen drills, providing customers with the latest technology in seed control. The RDS system also complements the Allen philosophy of build quality, accuracy and reliability.
"RDS Systems provides us the Artemis equipment. This is backed by their honest service and high quality workmanship with the installation," says Allen Custom Drills general manager Craig Allen.
RDS Systems
RDS Systems Ltd will have a stand at all of the upcoming Field Days in 2015; Northland Field Days 26-28 February, Central Districts Field Days 12-14 March, South Island Agricultural Field Days 25-27 March and National Fieldays 10-13 June.
Keep up to date in the industry by signing up to Farm Trader's free newsletter or liking us on Facebook