Pasture care: Foley Agri Systems
---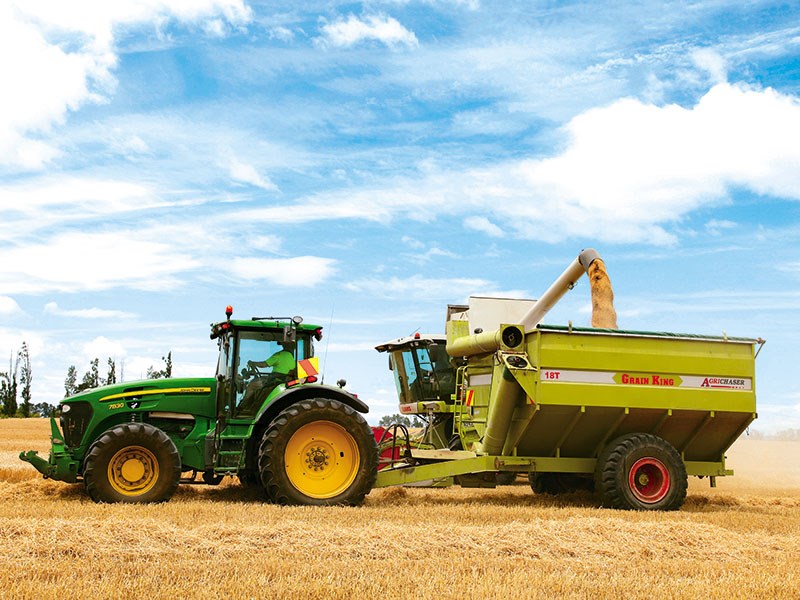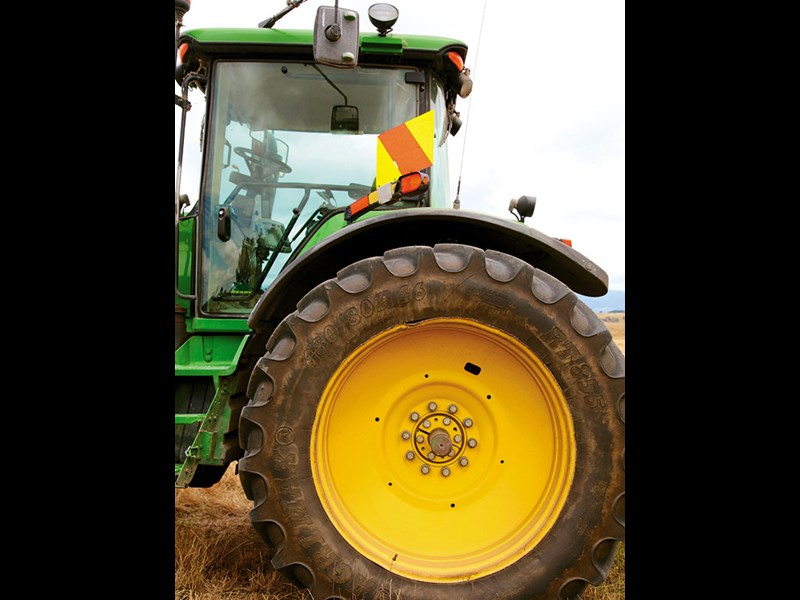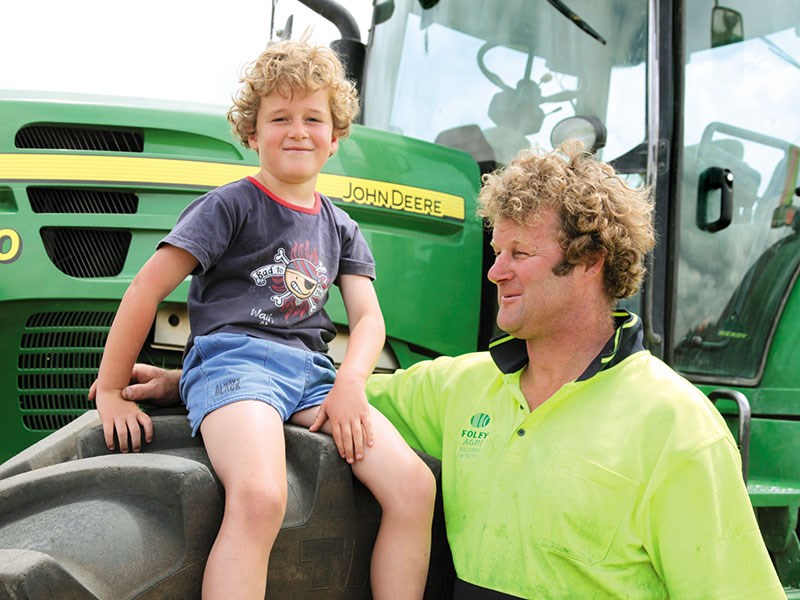 Lachlan & Rob Foley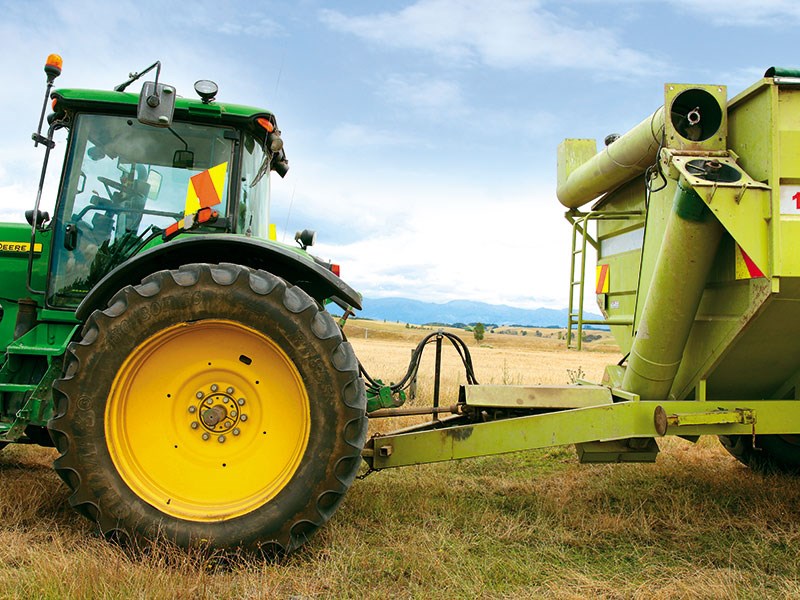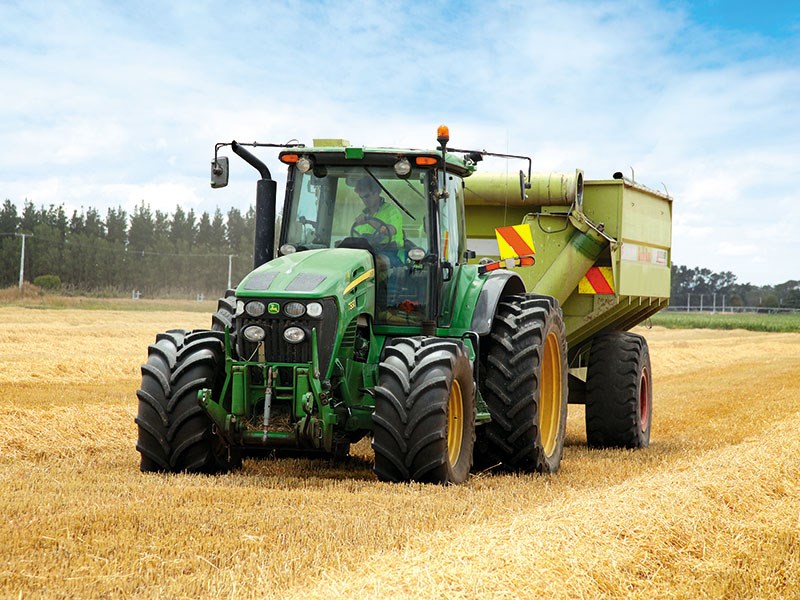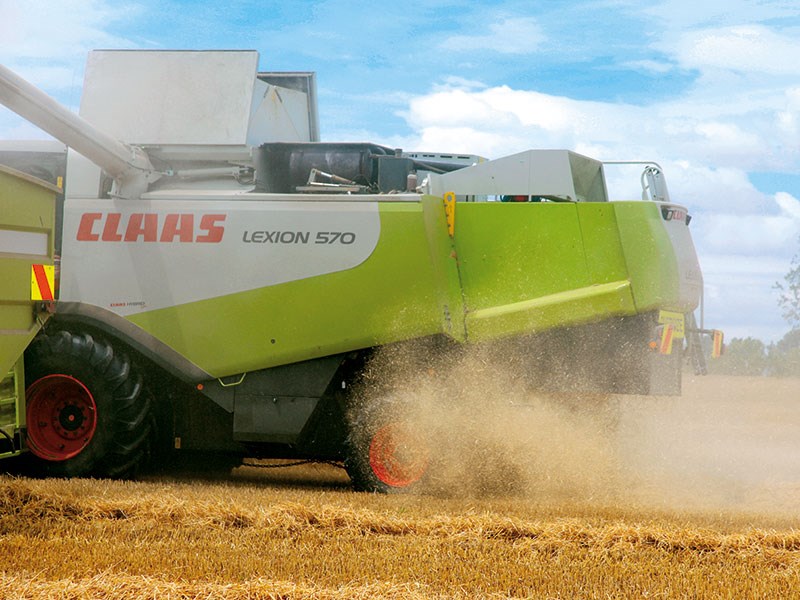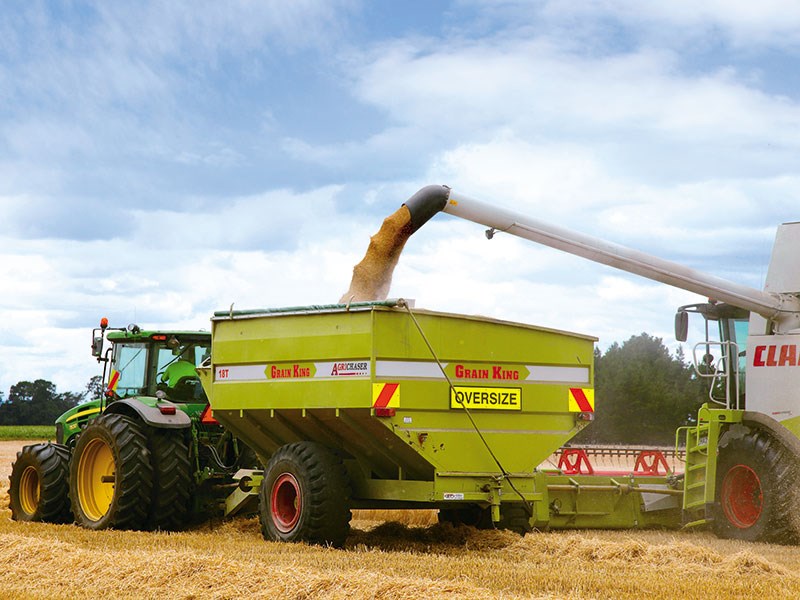 At harvest time, the pressure is on to maximise the growth that has occurred in forage crops over spring and early summer. For contractors and farmers alike, it is the ultimate test of teamwork between man and machinery, to ensure all their best laid plans come to fruition.
There's no doubt about the succession plan in the Foley family. Young Lachlan Foley, age 5, is out on the job with his father Rob for the day as a crop of malting barley is being harvested. As Farm Trader talks to Rob about his business – in particular the machinery side of it – it's apparent Lachlan already knows exactly what's what in the machinery shed and is keen to fill in any gaps that his dad has missed out. He clearly has his small finger on the pulse already.
Foley Agri Systems is a third-generation business in Central Hawke's Bay. Rob's grandfather Bill Foley and brother Archie formed Foley Brother's partnership in the mid 1940s. Through the years it has evolved through several different family combinations.
"In the early 2000s we started Foley Agri Systems with my father Peter and brother Will, because we wanted a business name that reflected all our operations: contracting, breeding and farming. Then three years ago, Will began to concentrate solely on farming, while we continued the contracting side of the business."
Rob, who manages Foley Agri Systems with wife Sandra from their base in Takapau, says, "Ours is pretty much a medium-sized contracting business that does everything it has to do."
On a sweltering summer day that's typical of Hawke's Bay, the Foley Agri team is in full swing. Today Rob is driving a John Deere tractor with a chaser bin, alongside a Claas combine harvester that's whipping up a dust cloud as it cuts the barley. Lachlan is riding in the combine harvester and keeping a close eye on things.
The season has started quietly due to a cold, windy spring. However in the last two weeks things have warmed up and now Rob's team of twelve"are working around the clock, all over the place."
Rob's 'man on the ground', responsible for day-to-day operations and sorting out breakdowns, is Shaun Hall. The rest of the team are drivers, both local and seasonal, from Ireland. "We have employed overseas workers for the summer season for the past ten years and it works well. The Irish boys are particularly good on the silage work as they do a lot of this back home."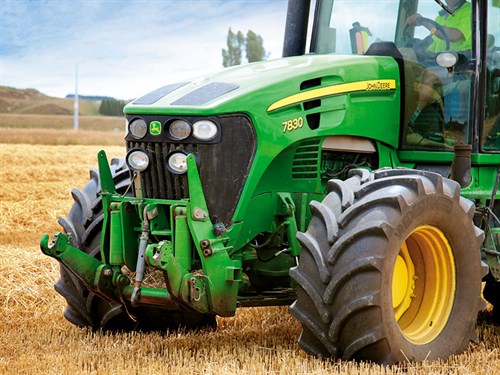 They run a big range of machinery and have over the years stuck with tried and true brands such as Claas. "We buy gear off people who have given us the best service and back up. We've had Claas combine harvesters for over 50 years."
Rob likes John Deere machinery for the same reason.
Like most agricultural contractors, Rob's machinery has been purchased to meet the needs of the seasonal variety of work they do. It means they can offer their clients a complete agricultural service.
They bought the Claas combine harvester in 2008 and Rob likes the fact that, compared to when he started, the newer combines control everything from the cab. "We can track our yields and moisture levels as we harvest. This combine is also our first rotary whereas our previous machines were all walkers."
All of its machines are serviced before they begin harvest and at that time, any issues rectified. If breakdowns occur during harvest these are quickly resolved by the excellent backup service available through Claas Hawke's Bay.
Each year Foley Agri Systems replaces one or two pieces of machinery. "We base this decision on its age and use and most importantly, if it's starting to cost money to run. If it is, then it's top of the list for replacement. Last year we replaced our RT system, which was an AM network, to digital and it's been fantastic. We have clear coverage right along the east coast from Taupo/Mahia to Mt Bruce. It's invaluable for keeping in touch in remote places with no cellphone reception."
They are busy 12 months of the year with both agricultural work and forage trading. "In January we are harvesting grain and we also do a bit of cereal silage with the forage. In February we are still doing baleage and hay. In March we start maize silage and re-grassing starts then too. April will be cultivation, late April we might start a bit of maize grain, May, June and July we send straw to Waikato; we have a range of established clients up there. In late August to October we start cultivation, in the middle of October we start off with silage, and at the end of October we do baleage and silage. December is silage, baleage and hay."
Foley's use a block of their own land for dairy support grazing in winter. It works in well with the rest of their operation and also utilises the team's labour in the quieter season.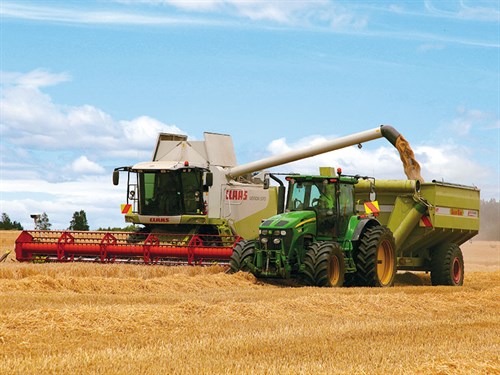 Dairy expansion in Hawke's Bay has had a positive impact on the business with farms requiring a lot more silage and forage for their animals. Rob thinks the proposed Ruataniwha Dam will be good for the whole farming industry too, if it goes ahead.
While on the job, the combine harvester driver has a query about some detail on the harvester's operation. The farmer whose land they are working on drives by to check on progress and have a chat to Foley. Meanwhile, Lachlan is making sure dad has made a full list of all the machinery they've got including, "two white utes and one purple ute and don't forget James (his brother) and my motor bikes."
Foley Agri System's machinery lineup
Tractors (seven John Deere and two Fendt)
Telehandler (one JCB)
Combine (Claas Lexion 570 and Geringhoff Maize front attachment)
Augers (Chaser bin, field bin)
Forage harvester (Claas Jaguar 870)
Buck rake (custom-built)
Silage wagon (Herron HT18)
Balers (two New Holland BB9060 square balers, Krone Comprima round baler, New Holland conventional baler
Rotary rakes (one Claas, two Fella)
Tedder (Claas Voltro 800)
Mowers (Claas 3100 & 9100 front and rear conditioning, Claas 3100 & 3500 front and rear non-conditioning
Dropside diesel trucks (two Nissan Diesel CG380 & CG450)
Truck trailers (Domett split tippers)
Ag gear
Drills (Allen direct drill, Horsch minimum till drill, Sulky power harrow drill, Vaderstad Bio drill, Aitchison/home-built direct drill)
Lemken Powerharrow
Vaderstad roller
Simba four-metre discs
JF Stoll mixer wagon
Two on-farm silos (for grain storage)
Farm sheds (one for hay and two for machinery)
Foley Agri Systems, Aorangi Road, Takapau, Central Hawke's Bay. 027 4847 441
For the latest farm machinery reviews and features, subscribe to Farm Trader magazine here.
Keep up to date in the industry by signing up to Farm Trader's free newsletter or liking us on Facebook