Top Tracter Shoot Out 2015
---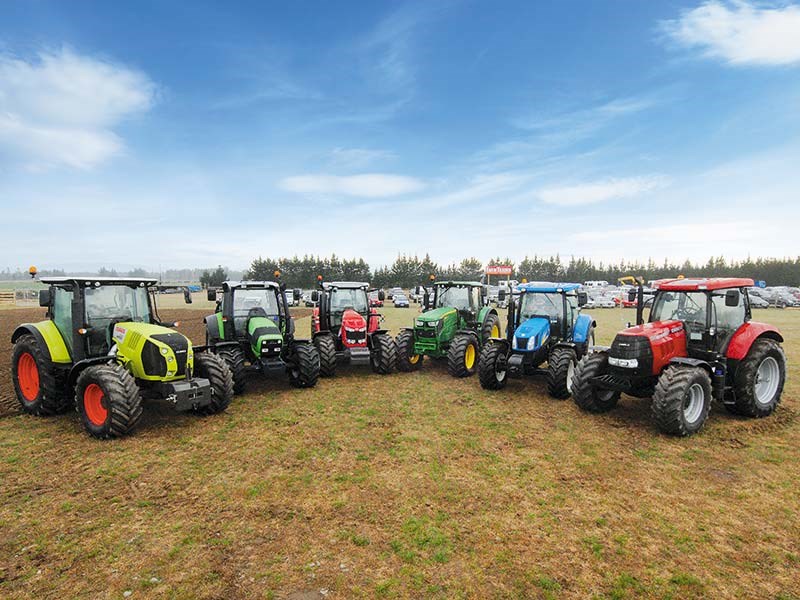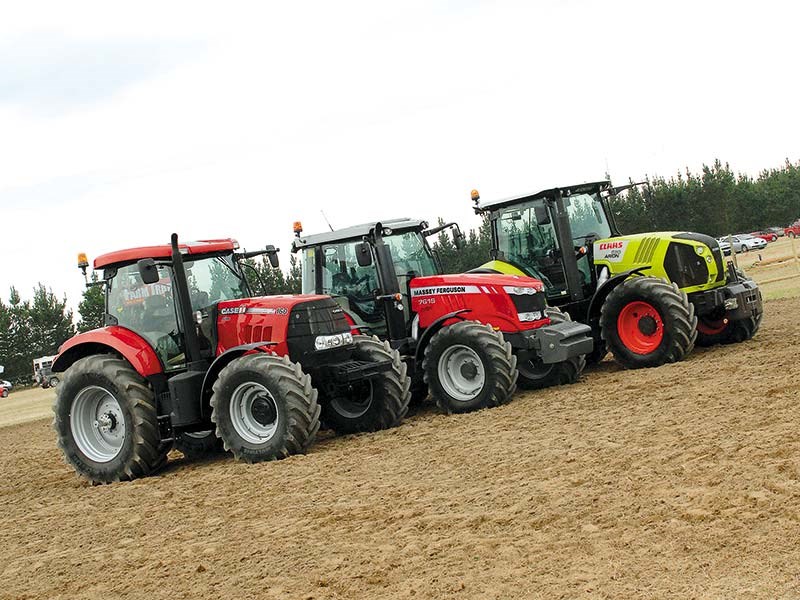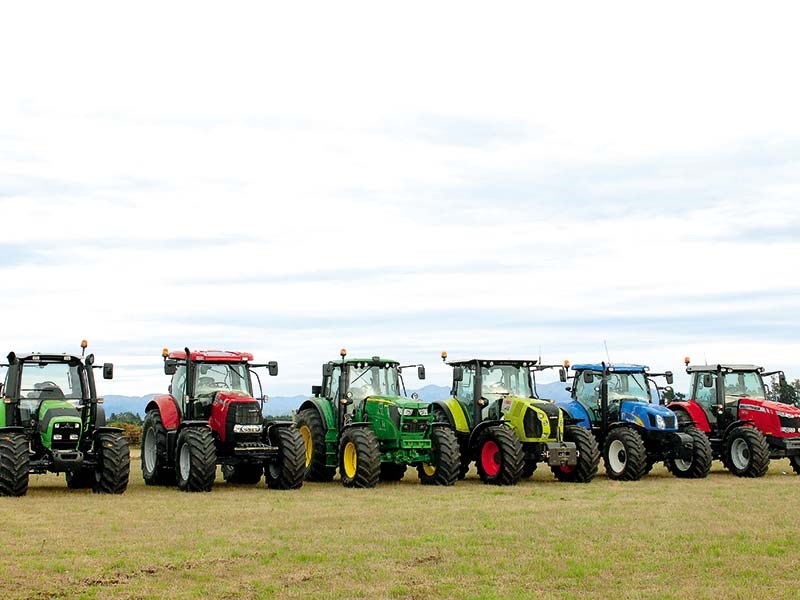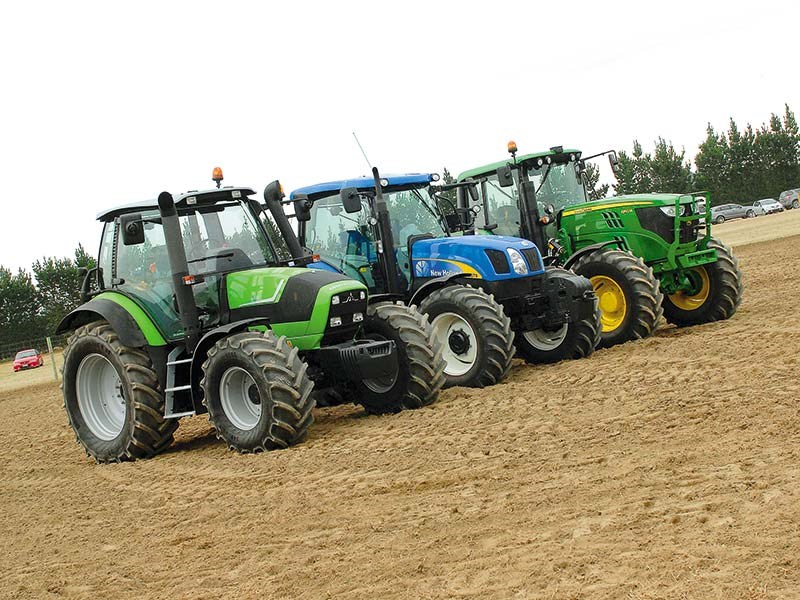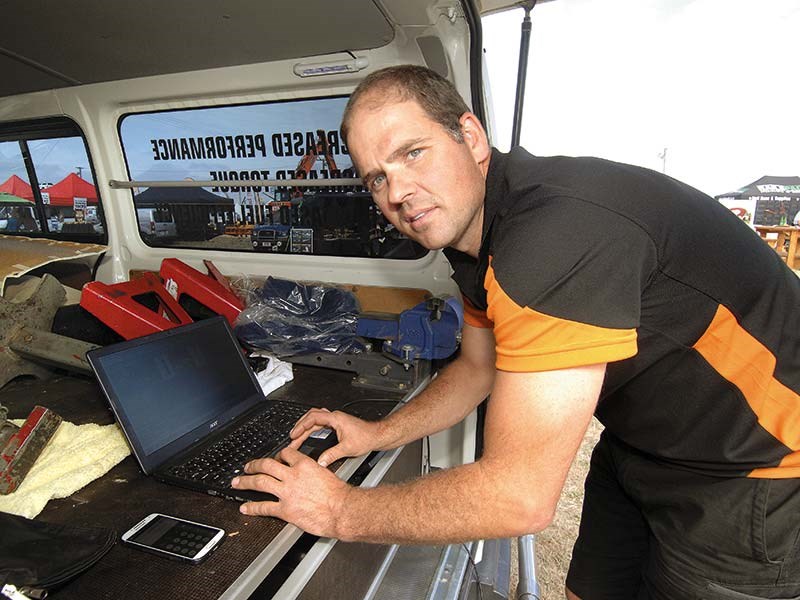 Six of the best tractors go head-to-head in Farm Trader's annual Top Tractor Shoot Out 2015.
The Farm Trader Top Tractor Shoot Out has become a popular annual event, where we test-drive and judge leading brands of tractors with the aim of providing knowledgeable, practical and useful information.
This year, we set out to find the best value six-cylinder tractor for under $140,000. And along the way we discovered a host of other features to celebrate and award.
Our Top Tractor Shoot Out was held for the first time in the South Island, at was the South Island Agricultural Field Days at Kirwee. It was here that our team of judges put six of the country's best tractors through their paces, with a variety of cultivation equipment provided by Origin AgGroup and Farm Chief.
Also crucial to the success of the event was the dyno testing station, manned by Edwin Wiegersma from Diesel Performance Solutions. This proved just as much of a drawcard to spectators as our tractor tests, with farmers flocking around the site to see the dyno tests in action.
The judges
Representing Farm Trader was our three judges: Jaiden Drought, Brent Lilley and Mark Fouhy, joined this year by Australia's Tom Dickson, from New Farm Machinery magazine.
Our team of four judges bring decades of farming and machinery testing experience – and it's fair to say that between them there's not much they don't know about tractors.
Jaiden Drought: Farm Trader technical editor, dairy farmer and agricultural contractor
Brent Lilley: Farm Trader machinery tester, beef farmer and agricultural contractor
Mark Fouhy: Farm Trader machinery tester and dairy farmer
Tom Dickson: NFM machinery tester and farmer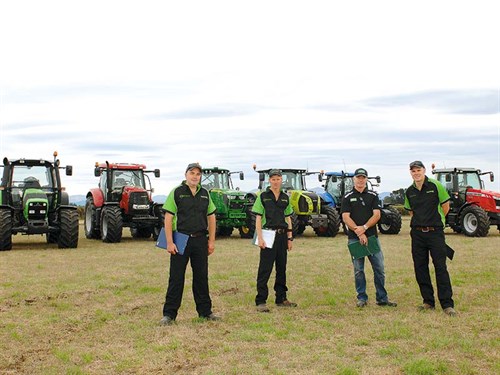 The contenders
Taking six of the best tractor brands and testing them head to head, at the same venue, under a team of four knowledgeable judges, is definitely not an everyday occurrence.
It is brilliant to see the support the event receives from tractor brands in New Zealand. Each of the six brands supplied a new tractor for our judges to scrutinise and put through its paces.
With strict criteria to meet, this year's entrants needed to be six-cylinder and come in under our $140,000 price tag. Each brand was allocated a 15-minute time slot for the brand representative to present the tractor and showcase its features.
For consistency, the price tag was to be a cash price, no trades, no special finance offers, but a Northland-to-Southland fair price available across the country.
Top Tractor Shoot Out 2015 contestants
Massey Ferguson 7615 Dyna-6
Deutz-Fahr M600 Summit
John Deere 6150M, TLS
New Holland T6070 Elite
Case IH Puma 160 (Bronze spec)
Claas Arion 630 CIS
With such a high calibre field of contenders, judges were impressed with the line up before they even got behind the steering wheel.
However, as Top Tractor Shoot Out results consistently show, there's more to a tractor than its vital statistics. It is not until you get behind the wheel and test the practicality and effectiveness of its features, as well as performance, that a decision can be made.
Preparation work
Well before the tractor brands were invited to participate in the Top Tractor Shoot Out 2015, judges and organisers got together to discuss the criteria and categories.
Previous categories include testing 200+hp tractors in 2013 and four-cylinder loader tractors in 2014. After much discussion and taking into consideration New Zealand's summer drought and low dairy payout, it was decided to test six cylinder tractors of any power so long as they came in under the $140,000 price bracket (excluding a loader).
Head judge Jaiden Drought explains the reasons behind the selection:
"The price cap was put in place as without it, the most highly spec'd (and generally most expensive tractor) will always have an advantage. It sets a fairer playing field and ensures a real competition."
With the tractors decided, it was time to find some kit to go on the back.
"We wanted to test these tractors, not just drive them sedately around a paddock. To put them through their paces, we decided on the Alpego Super Cracker and Falc five-metre power harrow – kindly supplied by Origin AgGroup and Farm Chief.
"Although this equipment was arguably too big for some of the machines, it allowed us to truly test the tractors under pressure.
"It also allowed us to slow down the bigger tractors, rather than try to speed up the smaller ones, and overall they all handled the task exceptionally well."
The judging process
With the emphasis for this Top Tractor Shoot Out placed on tractors that offer good value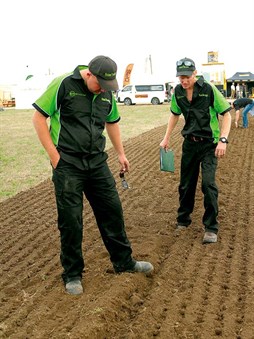 for money, it is important to point out some of the key things the judges were looking for, as everyone's perception of 'value' can be slightly different.
The argument around what actually represented 'value for money' raged over a few hours (actually days). With so many options to define 'value for money', judges had many in-depth discussions around this, as to whether it was very simply a matter of what you got for your dollars, or whether it was about performance, or power, or specifications.
In the end, the judging quartet was unanimous:
The machine must be well suited to the target market (contractors and farmers).
A level of spec that can be used frequently, but not overly complicated to the point where it makes the machine confusing to operate.
Solid and well built. As the old saying goes 'you get what you pay for', so while price does play a part, there is more to value for money than just being the most expensive or the cheapest in the line-up.
Must be a comfortable, well laid out machine. Typically contractors and farmers spend many hours in their tractor, so user-friendliness was high on the priority list.
The battlefield
Typical south island ground proved to be an effective battlefield to test our tractors. Hooked up to the meaty Alpego Super Cracker and Falc five-metre power harrow, there was plenty to challenge.
Once the boys assessed each tractor, filling in the detailed score sheets, the mighty machines were put to work. Each judge individually drove each of the six tractors, scoring it on everything from build quality and user friendliness to performance and innovation. The flat paddock hid some stoney troughs, but was well and truly cultivated by the time our four judges completed their runs.
With three days to test six tractors, we split them into groups, ensuring every tractor got exactly the same attention and inspection, following set criteria.
The verdict
With four judges, each drawing their own individual conclusions over three days of testing, we were ready to settle in for a long drawn out discussion and some arguments in determining our winners.
There was a huge amount of discussion around every tractor tested. Our judges all have extensive knowledge of farm machinery and these tractor brands and it is fair to say they were pleasantly surprised by the quality and calibre across the board. Each tractor had its own merits and stood out for different reasons.
With four blokes who love nothing more than discussing machinery, this tail end of the judging process was always going to be a lengthy one. However one genius came up with a time saving solution: for each judge, without explanation or defending their pick, to state which one tractor they picked as the outright favourite.
Everyone was as surprised as each other when it eventuated that all four judges chose the same tractor.
However, it must be pointed out that it was by the narrowest imaginable margin. And that once the in-depth discussions began on each tractor, some serious debating went on regarding performance, comfort, engines, transmission, axles, linkage, hydraulic couplers, and more.
It was reassuring that all judges fundamentally agreed on the key category awards – each judge had their own personal favourite and each for different reason. Fortunately all judges are used to taking an impartial viewpoint of machinery – thinking about the target market, rather than what they personally prefer to drive.
"It was a tough decision," says head judge Jaiden Drought. Fortunately there were no trans-Tasman sledging or major arguments in reaching our final decisions."
Find out which tractor our judges thought was the best overall in our Top Tractor Shoot Out 2015, which is featured in the latest issue of Farm Trader magazine (#217). Go out and grab a copy from all good magazine stores and petrol stations.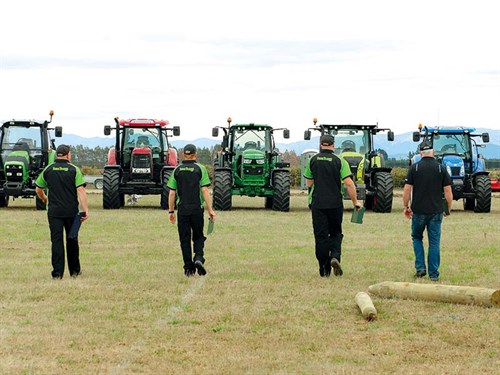 Thank you
Thank you to the dealers and manufacturers who put their tractors forward for the competition. Each brand representative did a great job knowledgeably showcasing their brand. The support of Farm Chief, Origin AgGoup and Diesel Performance Services enabled us to carry out a thorough and competitive testing of each tractor.
Thank you also to BRANDwear for kitting out the Farm Trader team in new clothing and to the South Island Agricultural Field Days for hosting us.
Finally congratulations to all tractor brands who entered. While as with all competitions, there has to be one winner, all the brands were award-winning in various areas.
Keep up to date in the industry by signing up to Farm Trader's free newsletter or liking us on Facebook