Is automated calf rearing the future?
---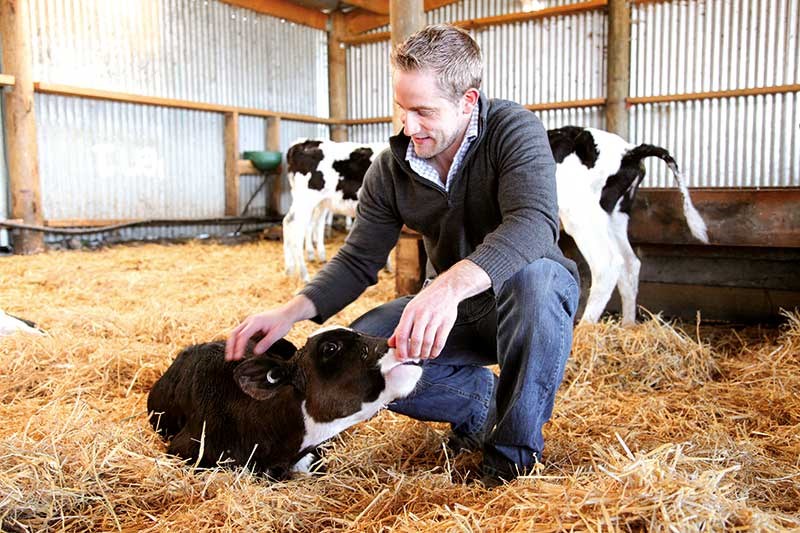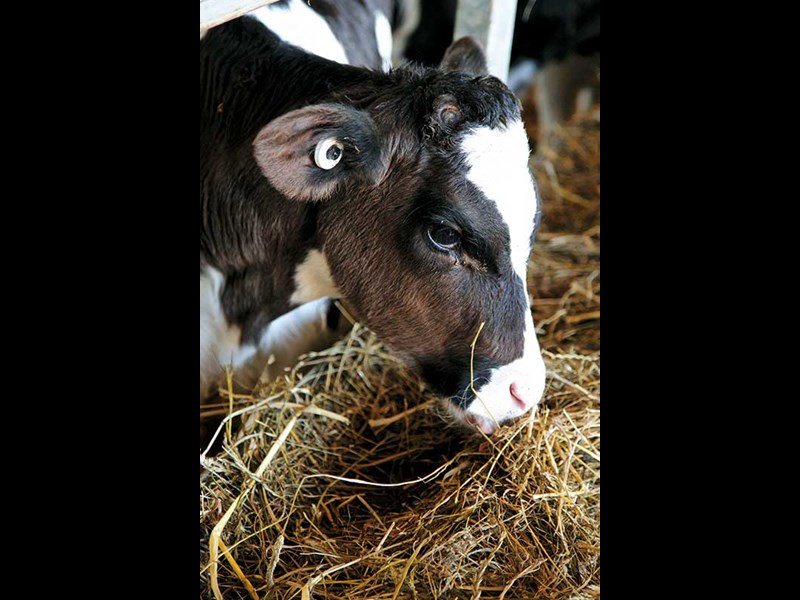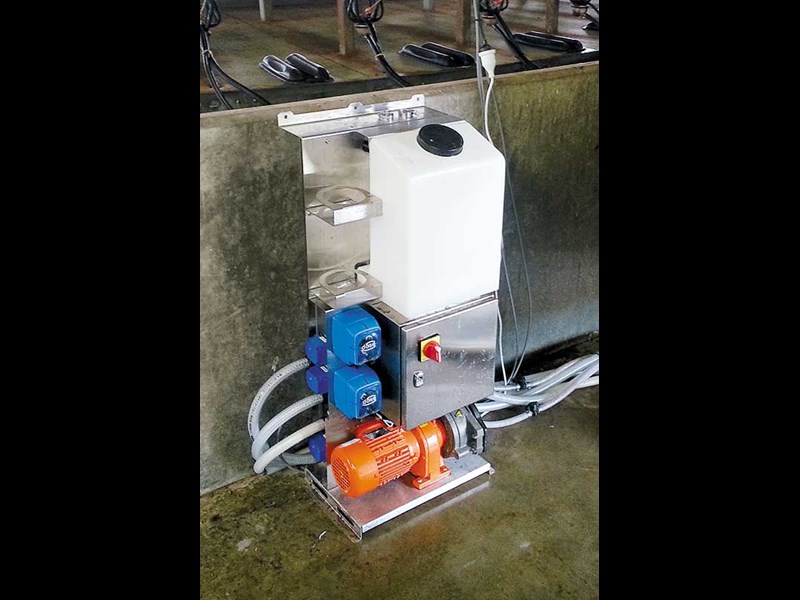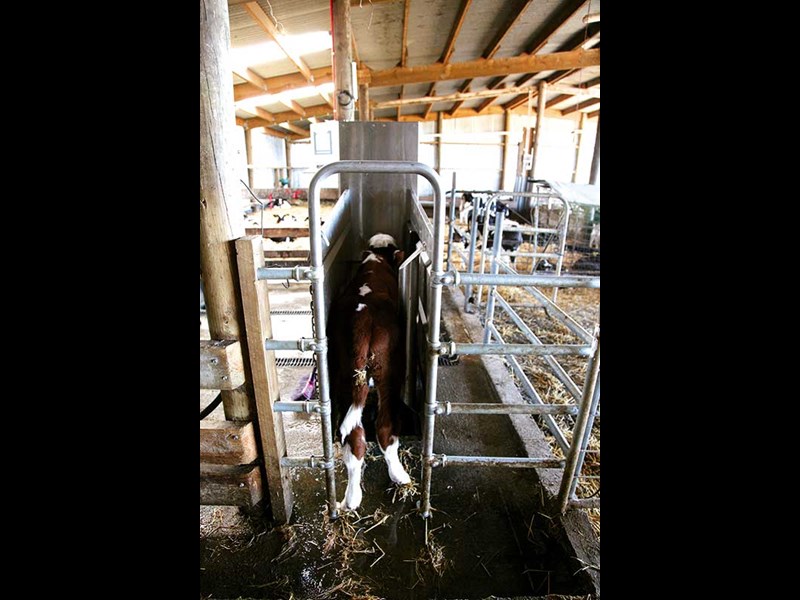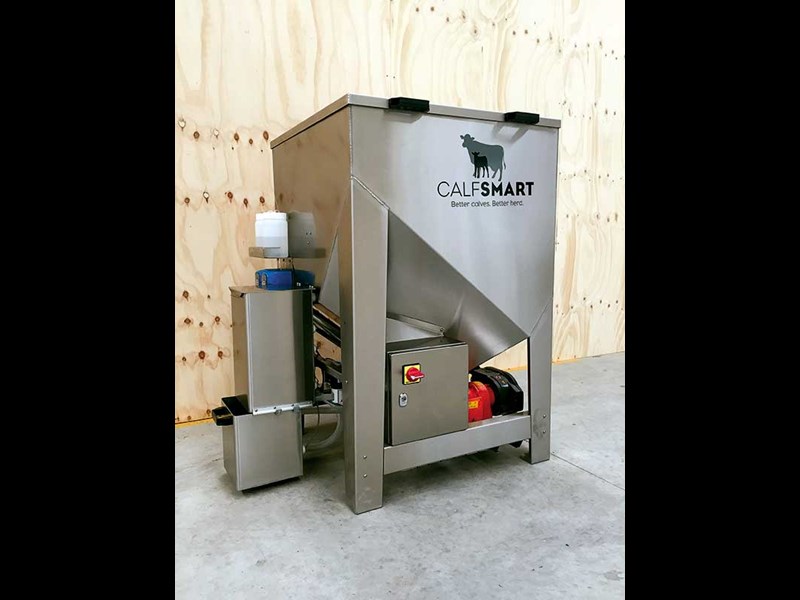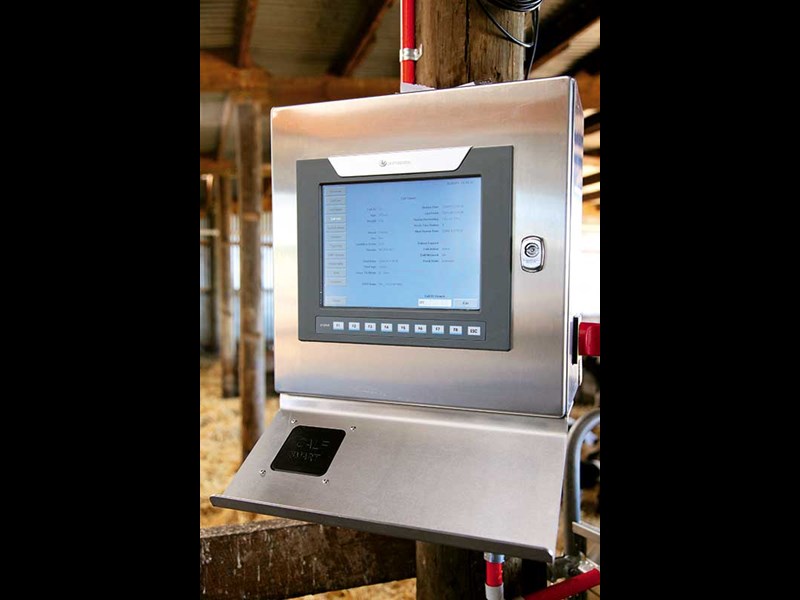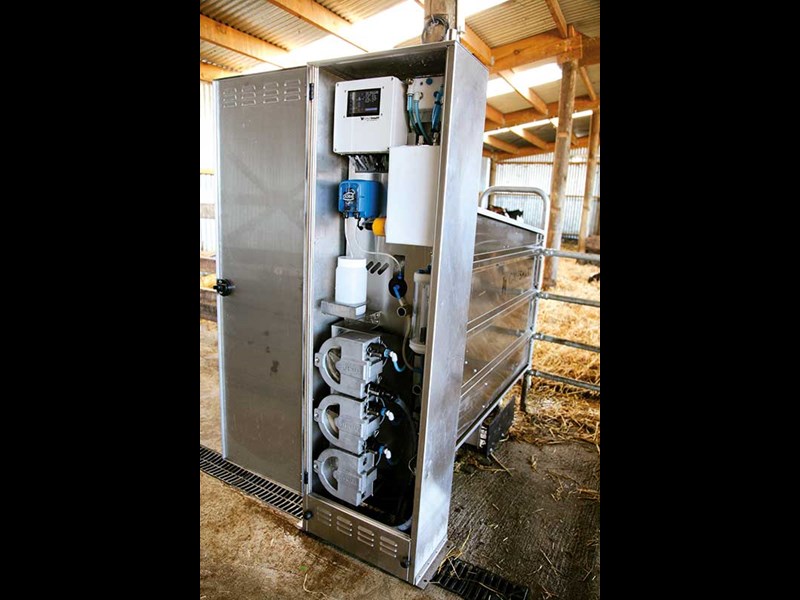 Farm Trader's Vivienne Haldane spoke to engineer Ben Neal who has designed some smart calf feeding technology that takes a good portion out of the work of rearing calves.
Ben Neal saw a need for a calf rearing system tailored to New Zealand conditions so he set about designing one.
Raised on a dairy farm in the Tararua region, Ben launched CalfSMART at the Central District's Field Days in March and gained substantial interest from this first outing.
The automated calf rearing system dispenses the right amount and optimal mix of milk, based on a calf's weight and age. The information received when a calf enters a feed stall is sent wirelessly to a smartphone or computer enabling the farmer to monitor each calf.
Ben's engineering background includes working in the UK as a field engineer and in business development in the offshore oil and gas sector. Upon returning to New Zealand, he has worked in agricultural sector.
"There were other (European) products already on the market but I saw a need for something slightly different. I set about designing a machine that could cope with our New Zealand farming practices and one that was scalable to large feed numbers.
"In Europe, they usually rear small numbers of calves all year round; whereas here, we rear in big batches once or twice a year, consequently, there is big demand on the machine and calf-rearing shed. The European machines aren't designed for that type of batch rearing process."
A standard four-stall CalfSMART system can raise 200 calves or expand to 20 feed stalls and raise 1000 high quality calves.
The other requirement for New Zealand conditions was an industrial strength machine that could cope with waste milk streams such as colostrum and aged milk.
Based in Palmerston North, Ben and his team and have been developing CalfSMART for the past five years. With the fourth version now in the bag, Ben says he is happy with its progress, although he imagines there will be further improvements in future, primarily around the data reporting to farmers.
He sees the introduction of such technology to the dairy industry as being well timed. Although currently only a small percentage of the agricultural sector is looking at automation it will change.
"Farms need to be more efficient with their labour and feed costs heading into the future."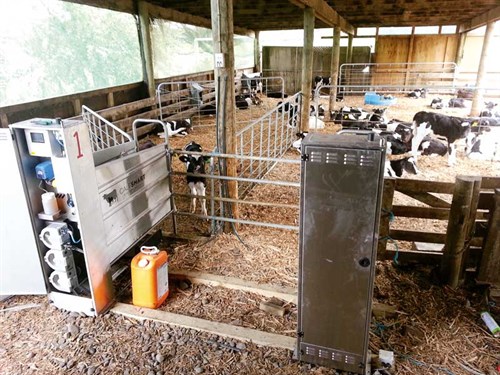 CalfSMART technology
The feedback he received at Central Districts Field Days revealed that many farmers are ready to embrace emerging technology.
"The new up and coming dairy famers and beef rearers are quite techie and really interested in the information age, so by default, they are going to seek this product."
One of the early adopters of CalfSMART is Dannevirke dairy farmer, Hennie Verwaayen. He has a herd of 350 cows and rears calves during autumn and spring.
He has had a CalfSMART system for a few months now. He explains why he decided to try out the automated system.
"We want to reduce the amount of time we spend calf rearing and also be more efficient. This machine gives us that opportunity. He says the amount of time spent with the calves daily, has been reduced from two-to-three hours to 30-40 minutes. In addition, it allows him to monitor individual calves.
"While in the shed we can check the touch screen to see which calves haven't been in and check to see if they are alright.
"It also allows us the opportunity to give small calves and big calves different recipes. Whereas our old fashioned method of calf rearing machine gave the same to each one."
With typical calf rearing methods the calves have to compete for their feed as milk is poured into a drum; the dominant calves are stronger and can drink harder and faster. Automation ensures that every calf is delivered its custom feed and that the calf consumes 100 percent of it.
Verwaayen chose to install the CalfSMART for the autumn calving season so that he could eliminate any teething problems before the busy spring season. His goal is to have a more even spread of calving over the two seasons and he thinks this system will help with that. Another benefit of this system compared to others he says is it allows them to use all the waste milk off the farm.
"None of the other systems can do that so that's definitely a big plus. Most European style machines aren't capable of coping with that."
There were approximately 60 calves in two pens in Verwaayen's barn the day Farm Trader visited, with a CalfSMART unit for each group. Calves came and went from the stall at intervals and consumed milk, as they needed it. Once a calf has received its ration of milk, the calf would be forced to wait a predetermined period of time until the next feed opportunity as per a custom feed regime.
Verwaayen says the CalfSMART technology is easy to operate and the company provides a good back up service.
"I wouldn't look into any system that doesn't have decent after-sales service. It's set up so Ben can monitor it remotely from their offices, and should we have any crises it can often be handled without any on-farm input. They also have technical support that can come out. Normal maintenance I expect we would do ourselves; the system has been designed with that in mind."
In future, Ben wants to add more functionality to CalfSMART, such as taking on-farm data and making comparisons against anonymous farms nationwide, for example, and benchmarking various variables, such as weight gains etc.
"We can see how farmers are tracking against a national average and suggest improvements to their rearing practices. It may be recipes or the products they are using and things like that.
"We can come back and advise a farmer about what might give better results. The main point of difference between others and us is we are a calf rearing company: that's all we do. We don't just sell a product there is ongoing support and guidance around calf rearing."
For the latest farm machinery reviews, subscribe to Farm Trader magazine here.
Keep up to date in the industry by signing up to Farm Trader's free newsletter or liking us on Facebook