Pasture care: Metalform
---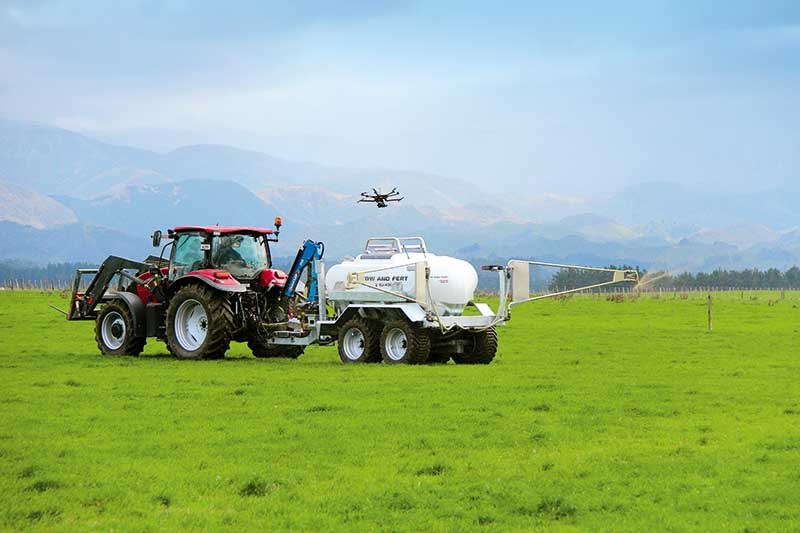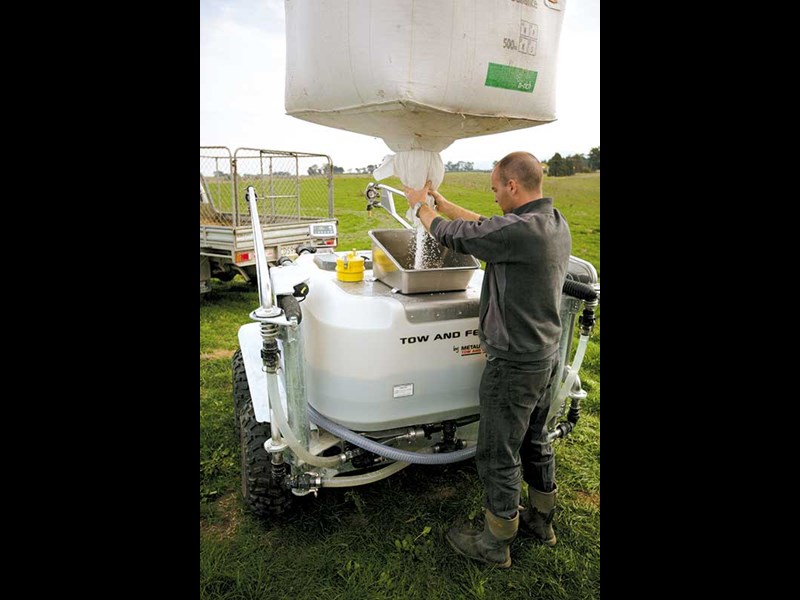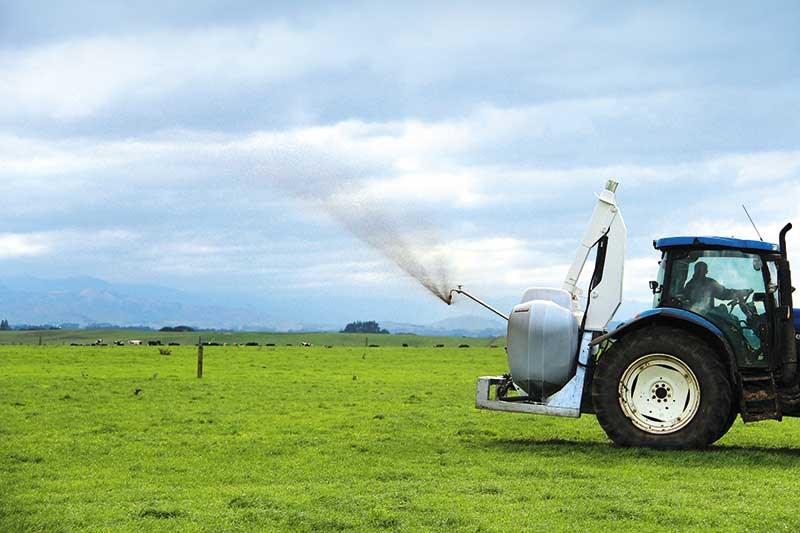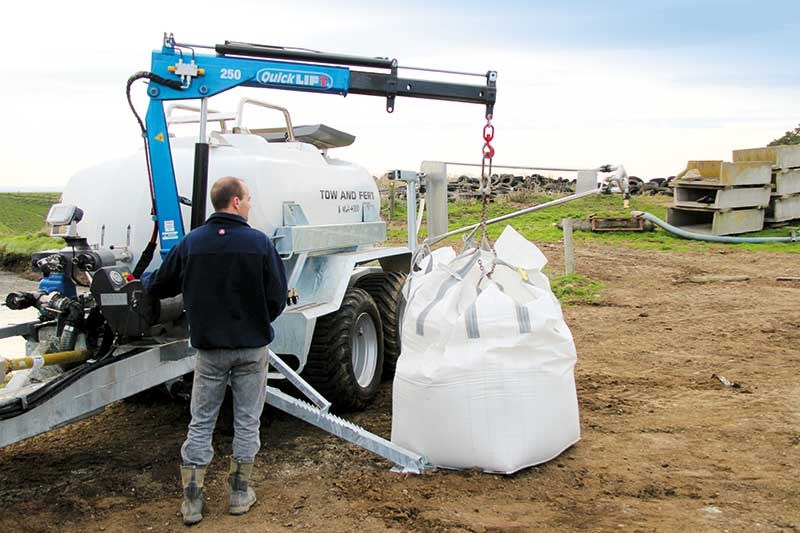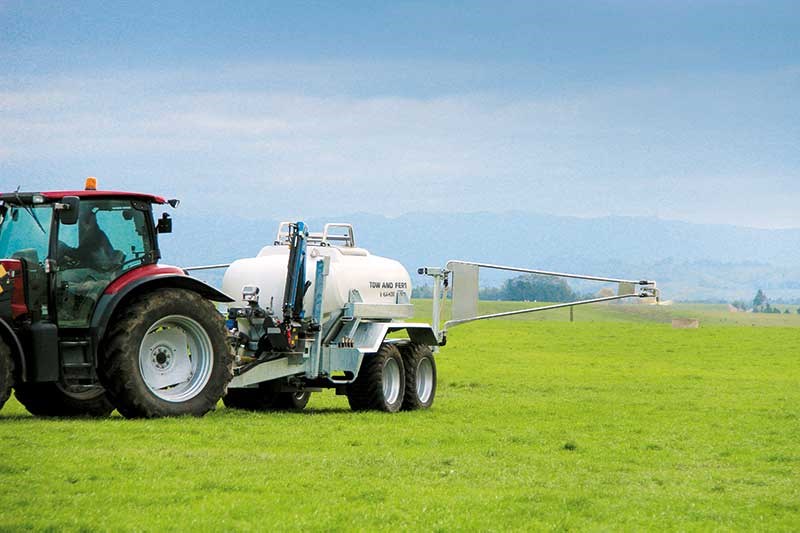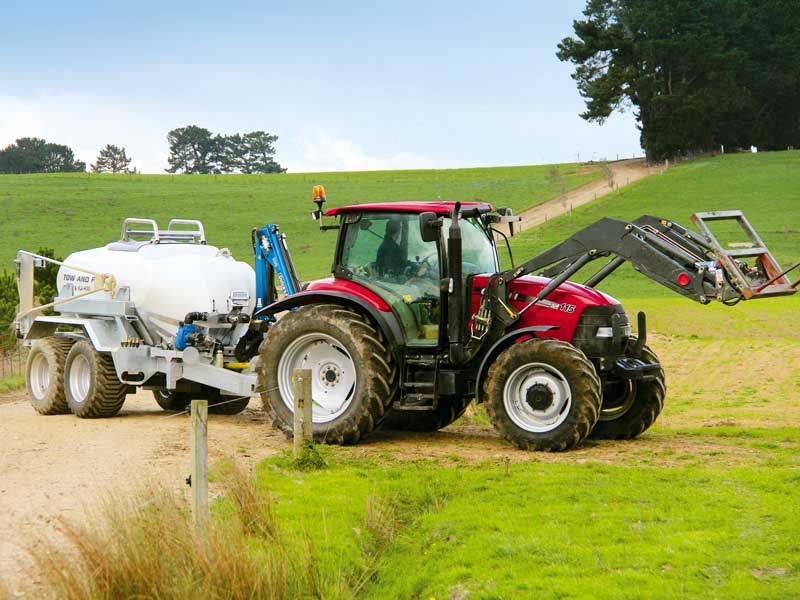 Metalform, a family-owned sheet metal engineering business has gone from strength to strength during its 50-year history. Now this Dannevirke firm is taking its products to the international market.
Although Bryce Easton is in his mid-80s he still likes to keep his hand in on the business he began back in 1961. In fact, he drops in to the Dannevirke site most days to check out what's happening.
Metalform started out as a modest sheet metal fabrication workshop with one employee. These days the award-winning company has 55 employees and its high-tech products are exported worldwide. That's quite a journey.
Now Metalform is in the capable hands of the next two generations, with Bryce's son Geoff and Geoff's son, Campbell co-directors of Metalform. And the future looks bright – word has it that Campbell's son Anders, aged 7, is showing a keen interest in engineering too.
In 2010, Metalform developed a subsidiary brand, Tow and Farm. Included in this range are three Tow and Fert multipurpose ground spreading fertiliser machines. These are designed to enable farmers to easily and quickly mix and apply foliar and fine particle fertiliser to their pastures.
Metalform marketing manager Tim Henman explains how they came to design such a machine.
"We've done a lot of fertiliser products for aircraft for the last 50 years. Then 12 years ago we developed a product for applying fine particle suspension fertiliser from a helicopter.
"After that we thought, 'why don't we design a machine with the same benefits so farmers can drive it and apply fertiliser themselves?'"
"We did some research to see if people would be open to this concept, because it was quite new. There was a lot of scepticism as to whether it would work or not, so we shelved it for six years, did some more research and by then, more people were aware of the benefits of foliar applied nitrogen. We launched the first machine in 2010."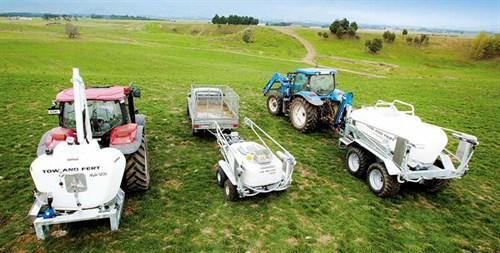 Tim says that while people were still sceptical, when they understood what the new technology would do for their balance sheet and farming operations, a bunch of adopters decided to try it out and they liked the results. Dannevirke farmer Pete Heald won't be parted from his – he swears by it, according to Henman.
"We are not agronomists or scientists, we are engineers providing tools for these guys so along the way we've learned a lot about their needs."
Cameron Handley, a dairy farmer from Whanganui, refers to Tow and Fert as 'a fertiliser spreader with the X-Factor'.
"We spread some of our pasture with urea, mixed with lime flour to balance it out and within seven days we could see great results; it was like grass on steroids.
"We put on 40-50kgs per hectare whereas previously we were using 80kgs per hectare with the bulk spreader. I reckon we are making a 50 percent saving on our fertiliser costs. It's easy to mix and apply when the grass needs it and when the weather is right."
While word has spread about the positive benefits of these fertiliser sprayers and they are selling well in New Zealand, Metalform is also exporting its products to Australia, Japan the United Kingdom, USA and more recently, Chile.
Henman says, "We have a very clear focus about where we want the Tow and Farm brand to be on a worldwide scale. We have just returned from a trip to Chile where we demonstrated our Tow and Fert machines on dairy farms and met with our distribution partner. We came back feeling really positive, it's a very exciting market."
"The key feature is the machine's ability for in-tank agitation. Whatever product a farmer is applying, it can be mixed and dissolved really quickly. When urea, for example, is sprayed on grass as foliar spray (rather than putting it on in granule form), the research shows you can reduce the fertiliser usage by half without reducing production."
This has got to be good for the environment as it decreases the amount of nitrogen used.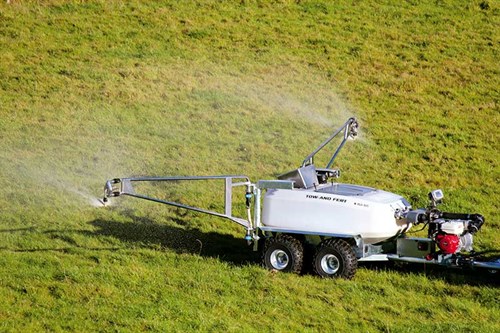 "We have customers who are operating under the Horizon's Regional Council, One Plan and they have listed the Tow and Fert as a key part of its nitrogen mitigation tools. It reduces nitrogen input into the ground, which in turn reduces nitrogen run-off and leaching," says Henman.
Another environmental plus is dairy farmers are using Tow and Fert to spread the nutrient rich dairy effluent to spread over their pastures. The on-board pump allows it to quickly self-fill from effluent ponds.
Farmers can put anything into the tank that their pasture needs making it a one-pass unit. Many people will have three different machines to do the job that this one can, they say.
Tow and Fert sales manager George Freeman explains, "Tow and Fert can be used to over sow pastures with plantain, chicory and clover. Hard seed goes very well in the machine with fertiliser too. I have one client who uses it to mix her milk powder up in it before pumping it into feed troughs. You go out and talk to farmers and ask them what they are doing with their machines and learn something new all the time. I even heard about someone putting anti freeze through it to de-ice roads."
The spray boom continuously recirculates the liquid, regardless of whether the nozzles are spraying or not. The nozzle is an important part of the entire package of the machine. It was developed in conjunction with a boom that fully recirculates the product.
A normal sprayer pumps one way and when the valve is turned off it stays full – whereas this pumps around and back to tank so that it's always moving. Consequently, particles never turn into a sold mass.
Having a Tow and Fert machine at their fingertips allows farmers to react quickly if there's something they need to take care of on their farm, rather than waiting to engage a contractor.
However, contractors are also buying these machines and offering the services as an option as they can cover up to 300 hectares per day with the Multi 4000.
Keep up to date in the industry by signing up to Farm Trader's free newsletter or liking us on Facebook