Using a drone around the farm…
---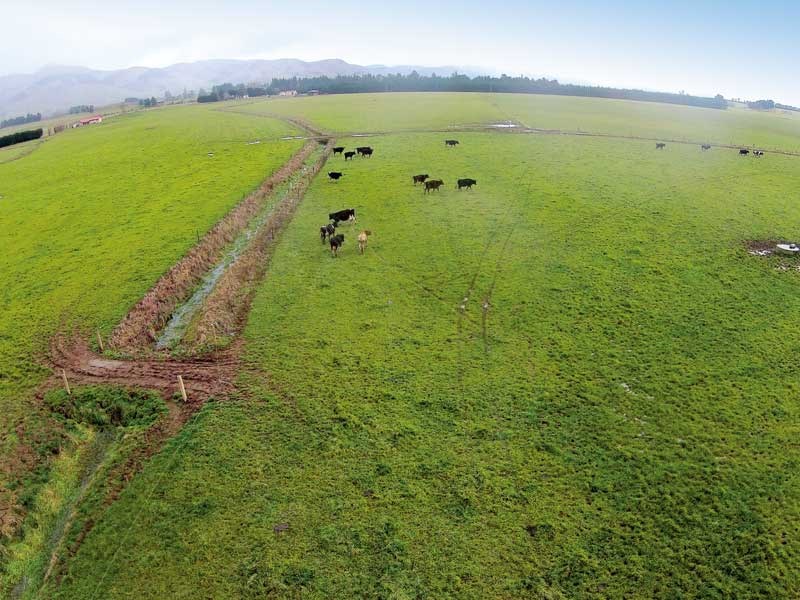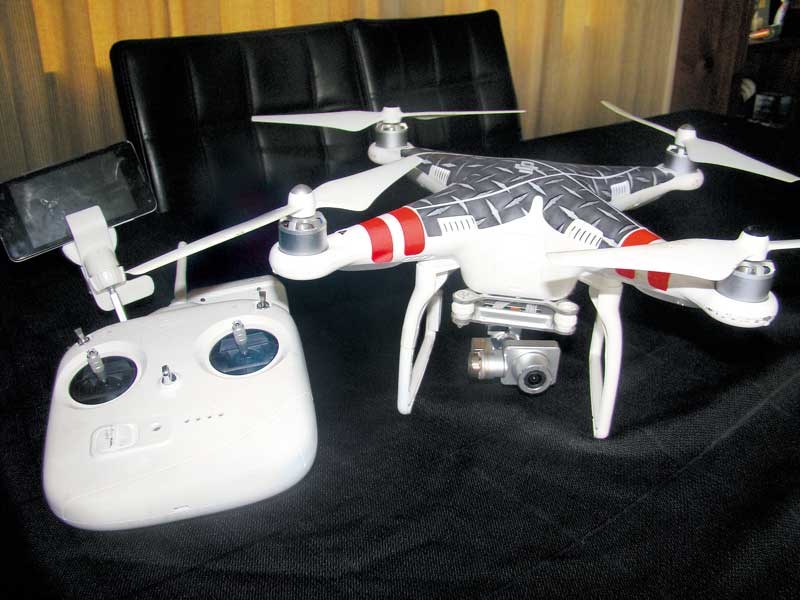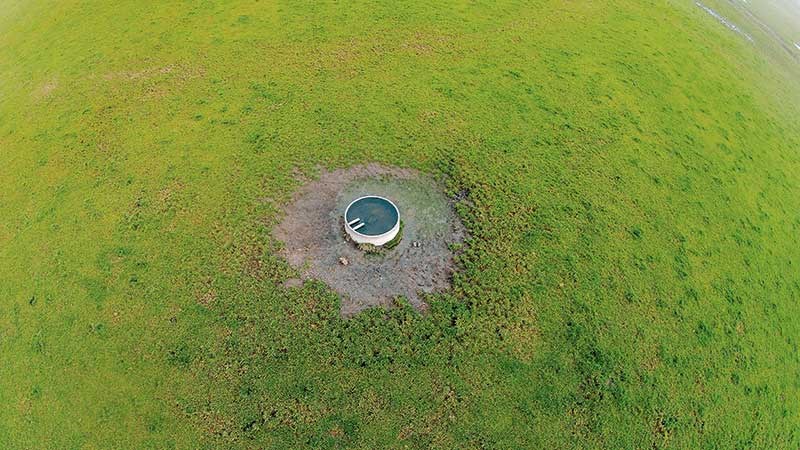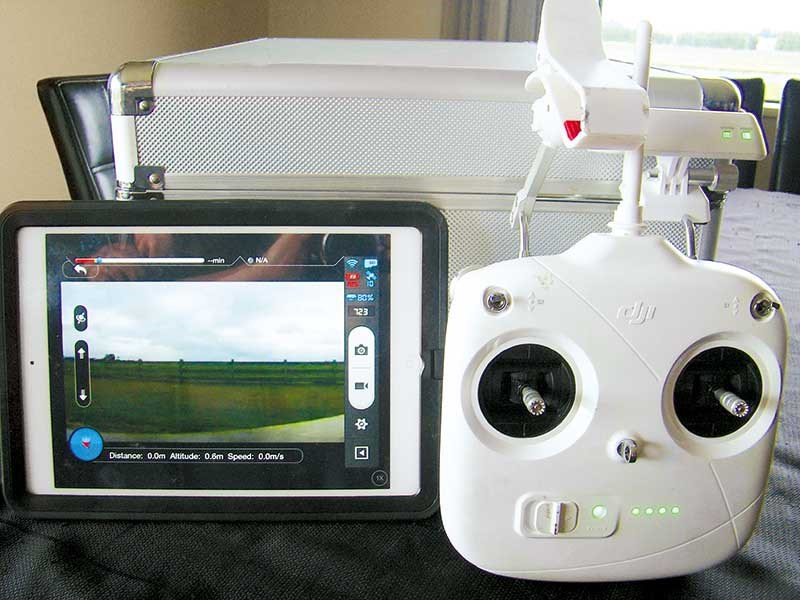 Easy-to-view access in real time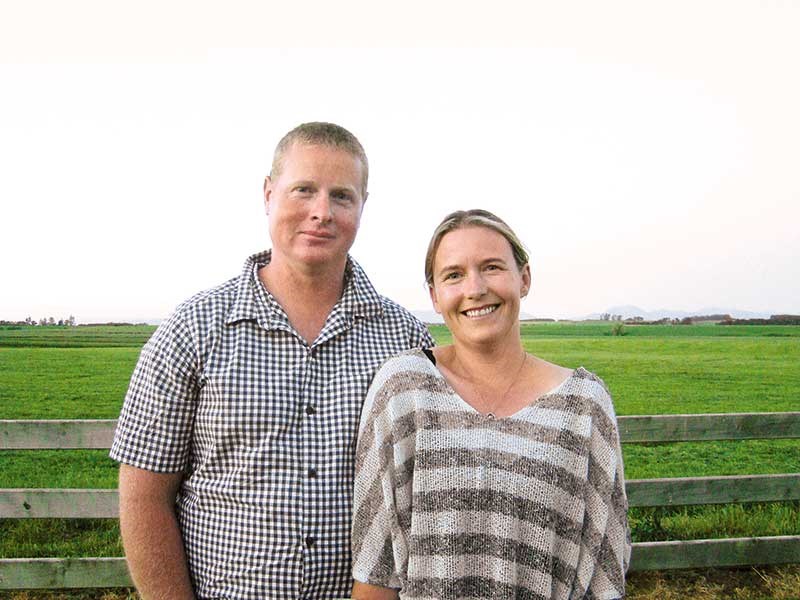 Michael and Tracey Smith

A Southland dairy farmer is using a camera drone on his farm to help manage his time. Farm Trader spoke to Michael Smith to find out more.
The drone has been used on average a couple of times a month for checking water troughs, irrigators and effluent ponds. "I programmed it to fly over every paddock with a water trough at a height of about two metres," says Michael.
"Having completed its task, it returns to the house and being connected to my cell phone, it beeps to say it's outside. I go and land it and then take the memory card out of it and put it in the computer or television and watch it. It takes 13-15 minutes, depending on the wind, to fly around the farm and it takes about five minutes to view, so 20 minutes compared to the three hours it used to take on the motorbike to drive around and check every water trough."
The Smiths moved from Taranaki six years ago and while they are enjoying living in Southland, they've found the past winter especially harsh. Enter the drone: it helps put their mind at ease knowing their animals are safe, without having to go out and check them in freezing conditions.
"When it snows we usually feed our stock two or three times a day because it makes us feel good that they are happy. With the drone, we can fly it over and actually see what they've consumed and whether they need more feed."
The other bonus is it means the herd doesn't have to be disrupted. "When you go out and hop in the paddock with them, they follow you around and get unsettled or think they're going to be fed. You can fly the drone at 15 metres and it doesn't disturb them. It's the same if you think they've broken out, it saves a lot of hassle and makes for ease of management."
While Michael is milking cows he can send the drone out to flag any potential problem and by the time he's finished in the shed, he'll know exactly what it is and be able to go and fix it.
"I had a staff member who was having a problem with a tractor and I was busy at the time so I flew the drone to the tractor so I could see what he was talking about, then told him how to fix it and flew it back to me. This saves getting in car and driving a kilometre down the road."
With calving coming up, he foresees it will be a useful tool to keep an eye on cows in calf. When contractors are working he can also check their progress. "Fodder beet is a precision planted crop and quite expensive to put in, so this is seen as a control mechanism to make sure it's being done correctly.
"We do let them know we use the drone though, so they don't feel as if we are spying on them."
Although he reckons learning how to operate the drone is child's play. "My 12-year-old son can get it out of the box put it on the ground, connect it to my phone and fly it. It's that easy."
Although he admits it will take some time to learn its full capability. "When you spend $2500 on a piece of machinery, it's hard to just push a button and watch it fly away."
The DJ Phantom is a four-prop drone with a GPS system, and a camera mounted on a Gimbal to keep it level. It has safety features so if the batteries start to go flat – it will estimate how much battery life remains. If it can't get back, an alarm goes off on Michael's phone and it starts flying home.
It can fly vertically up to about 550 metres but horizontally it can go to 850-900 metres. Aviation laws dictate drones have to stay below 400 metres.
On camera it relays through a Wi-Fi repeater back to its controller. Michael has his cellphone mounted on this so he can view the camera as it goes. At end of the day he downloads the footage from his SD card to his computer.
Read the full article in the latest issue (#221) of Farm Trader magazine. Subscribe here.
Keep up to date in the industry by signing up to Farm Trader's free newsletter or liking us on Facebook