Animal handling: Farmquip
---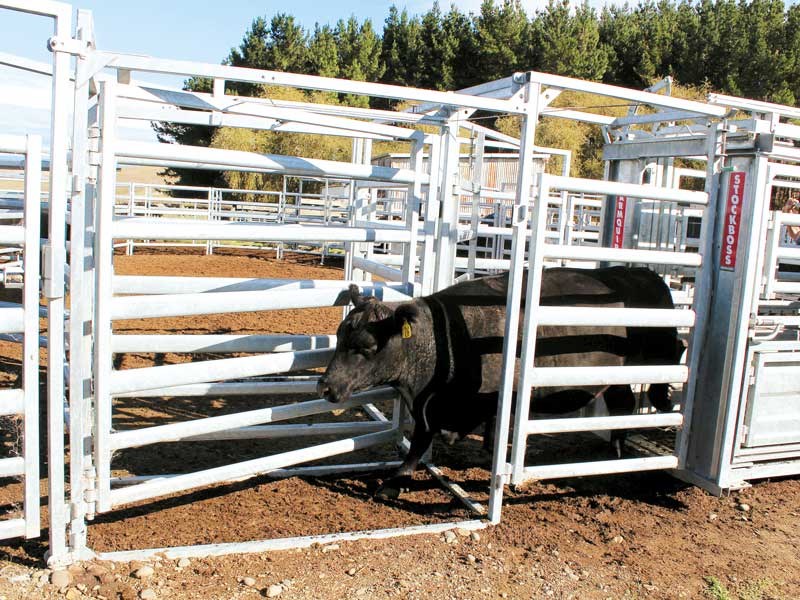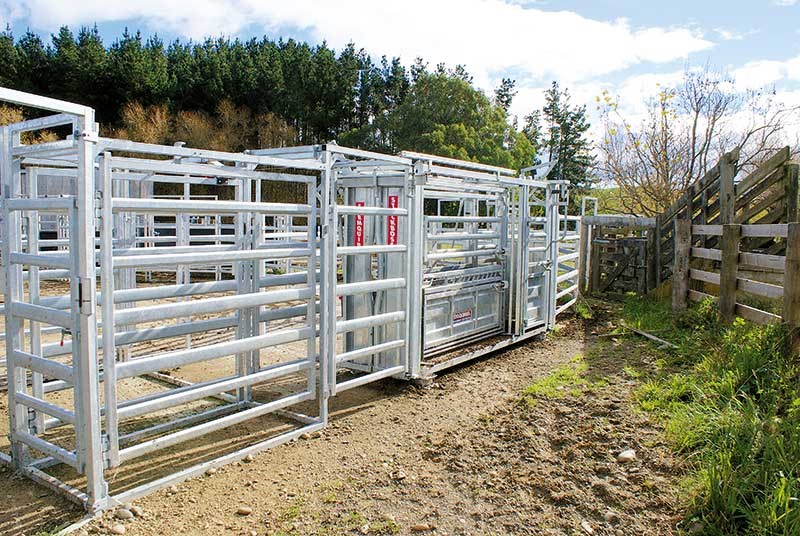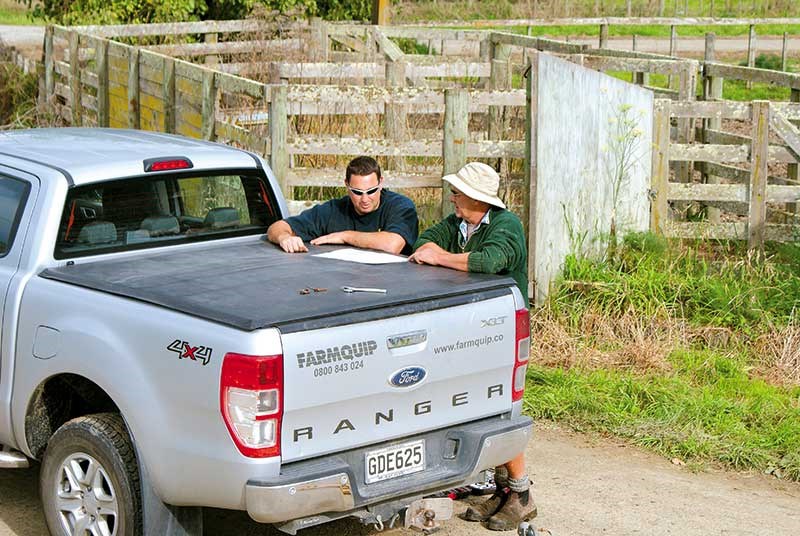 Having modern yards and state of the art weighing equipment can transform the task of animal management from a drudge to a doddle. Farm Trader spoke to a Hawke's Bay farmer who is happy with his decision to buy a set of Farmquip yards and StockBoss Cattle Crush.
Mike Fraser's wooden cattle yards had certainly done their dash. After 60 years of use they'd seen a fair amount of work pass through them. But before investing in a new set of yards, he had to carefully weigh up his options.
There's a lot of choice in the marketplace, but Fraser decided to go with local business Farmquip and says his decision was based on quality and price.
The fact that Farmquip is a Hawke's Bay company also influenced him.
"I liked the fact that it is a local business. And being nearby means its back-up service is prompt. It's been brilliant – I've had a few minor issues but Farmquip has come out to rectify anything that needed doing."
Fraser sat down with Farmquip's design installation guru Steve Mote to talk about his requirements. He wanted a few changes made to the yard layout such as narrowing the flow into the C-Force pen, so the cattle couldn't get back past him.
The existing yards were dismantled and only the loading ramp, near the truck turnaround was retained. The speed with which the concrete pad went down and the yards erected really impressed Fraser: 55 cubic metres of concrete was poured in 3.5 hours and the yards were completed in just one-and-a-half days.
Fraser has managed the 700ha property Kiwikawa, near Fernhill, for the past 18 years. Over time they have moved policies from predominantly sheep to a 70:30 split between cattle and sheep respectively.
The property now runs 1000 cattle. These include a 200 cow Angus stud, selling 60 two-year bulls each year, finishing heifers and Taurindicus export heifers.
Gone are the days when Fraser dreaded wrestling with his animals in muddy conditions. He says he used to lie awake at night worrying about loading out the big bulls and "wondering if the yards were going to survive. I had to raise the height over the years and being wooden, things naturally got broken. It was an old design with square corners and a small race and sometimes it was hard to get cattle out of the corners."
The new circular yard encourages cattle to keep moving and Fraser finds he can easily handle tasks on his own.
"Compared to what we did in the past, we can now put a lot of cattle through quickly. TB testing used to take about four hours, now we get through it in about one-and-a-half hours."
"Because the previous yards were so miserable to work in, I used to have a backlog of work piling up. Now if I need to do something, I just do it. Consequently, I weigh the cattle a lot more and carry out health operations more regularly than I used to."

He finds too that bulls don't fight in the yards and are comfortable on the concrete, giving him peace of mind.
Fraser previously used a head bail when working with cattle, but now he has the StockBoss Vet Crush he finds he can easily do a variety of tasks.
"The crush is brilliant. This morning I walked a cow in and calved her in the crush and had no issues whatsoever. It helps both me and the animal."
"I also use it for drenching, vaccinating, a lot of weighing and pregnancy testing. The vets love it too; it's safe and that's a huge issue. The working area is separate to the cattle, which is one of the beauties of the shape of the yards; cattle have a natural instinct to go around the round sections. They no longer get stuck in a corner, turn around and look at you as if they are under threat."
Fraser uses Gallagher weighing and EID scales and finds this makes life easier too. All the information gets downloaded to his computer via Bluetooth technology. Although he describes himself as "not very high tech," he says the process has become second nature now.
When asked how this new set up has helped him in his farming operation he says, "It's unbelievable – I keep telling people it's the best thing I have done in 40 years of farming. It's made life so much simpler. It's hard to quantify but I estimate the payback period will be 10 years. That's pretty good."
Yard System – special features:
Mike Fraser's yard system features the unique Farmquip Safe T force system. This rotating gate system ensures the operator is safe from any contact with the animals when they are in the force pen. The self-catching latch works easily to lock at three positions on each panel. With curved panels that are sheeted leading into the race entry gate, animal flow and speed of loading the race is maximised.
Cattle Rail rails give a large surface area to the face of the rail with top and bottom curved. This reduces bruising to animals and eliminates any sharp points to a yard. Larger rails through the middle of the panel give increased strength and a visual barrier. 
The modular design gives farmers the flexibility to change the design or relocate the yards if farming circumstances change.
Features of the StockBoss Vet Crush and three-way auto draft
StockBoss HD headbail.
Extra heavy-duty 75 x 50 x 5 mainframe.
Scale mounting lugs.
Greasable pivots.
Hot dip galvanised.
Quiet locking system.
Slam latches on side gates.
Three-piece side gates.
Split rear-door access.
Heavy-duty steel floor, rubber-lined.
Gallagher smart scale indicator and handheld tag reader and data collector.
For the latest farming news, subscribe to Farm Trader magazine here.
Keep up to date in the industry by signing up to Farm Trader's free newsletter or liking us on Facebook