Animal handling: TechniPharm
---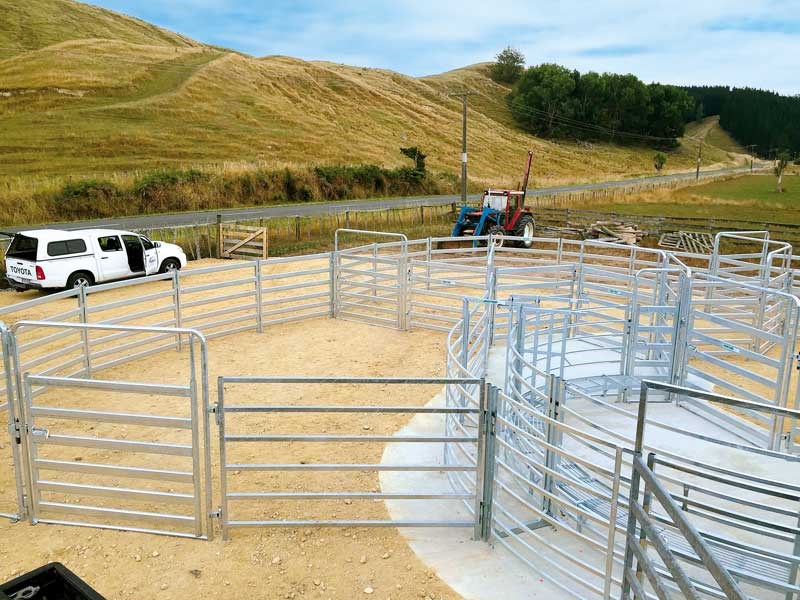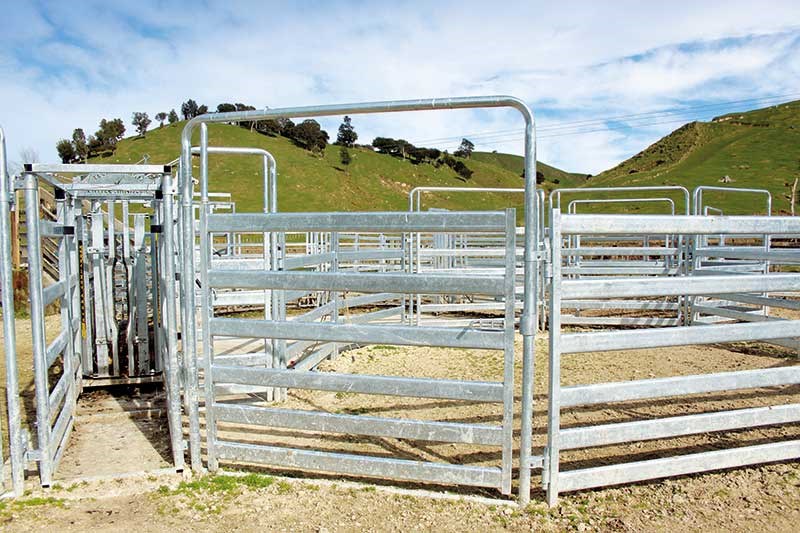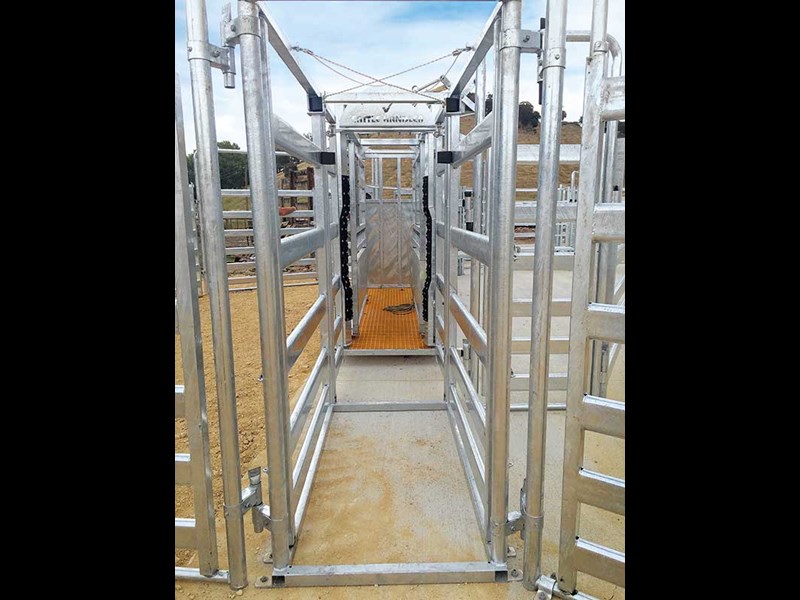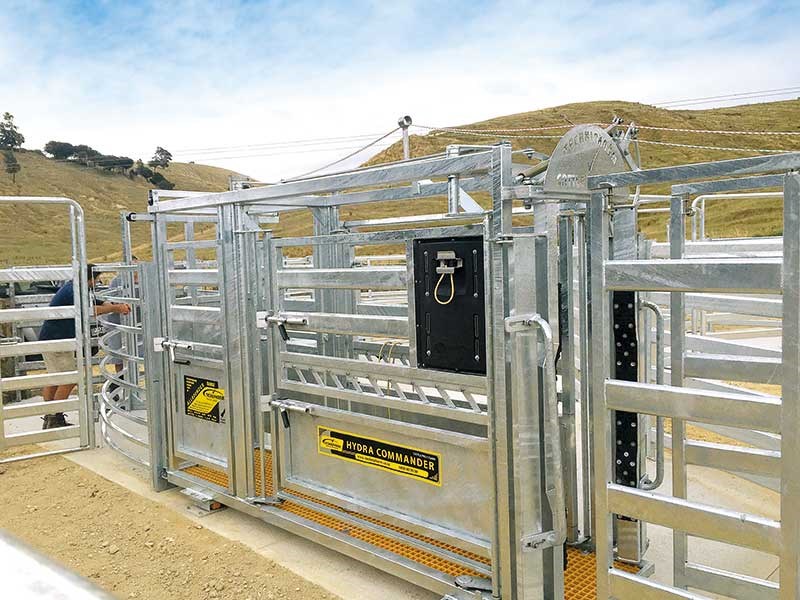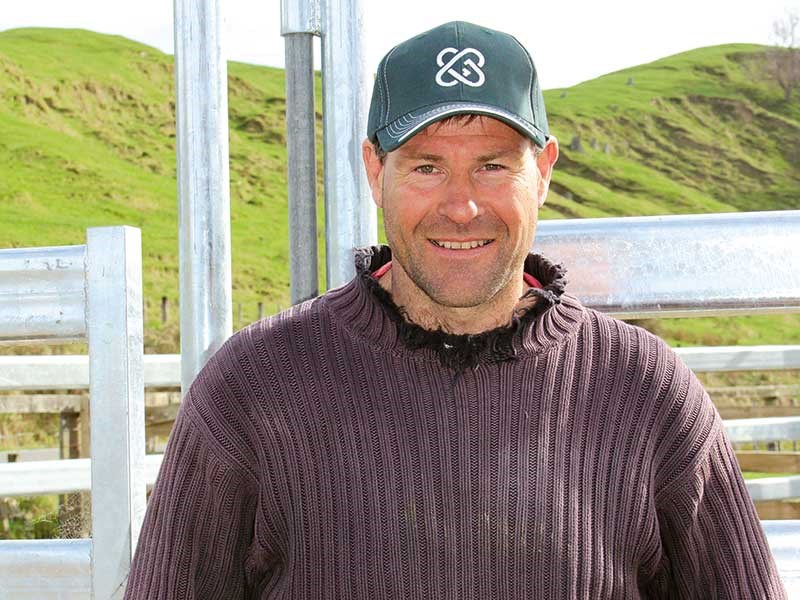 Farmers are often reluctant to invest in a new set of yards as the outlay can often cloud the benefits. Wairarapa farmers Alexander and Paula Petrie recently bit the bullet and fulfilled their dream of a new set of cattle yards. The pay back has been phenomenal.
When Alexander Petrie's father bought the family farm back in 1967, the ancient totara yards were a reflection of decades of animal handling on the property.
Many New Zealand farms still utilise these traditional yards, but as farmers increasingly look for ways to economise and streamline operations, modern facilities become a practical investment, both for efficiency and animal safety.
The stunning 1540ha Wairarapa property (1150ha effective) is now under the helm of Alexander (known to all as Tundy), his wife Paula and three daughters. Named Sulphur Wells, the property continues to operate as a summer dry hill breeding farm.
Stocked predominantly with Wairere base Romney sheep (70 percent), Sulphur Wells is also home to an impressive Angus breeding operation (28 percent), with the remainder made up of deer.
Tundy is just starting to introduce some Coopworth genetics to his flock. Contractors are used to shear the sheep (eight month split flock) which produce approximately 35,000kg of wool annually.
The cattle are Waigroup Angus base with a Hereford over the straight black cows.
"With both cattle and sheep we are looking for an animal which is not too big and can handle the summer dry environment, but produce a good store animal as quick as they can, so they are off the farm sooner rather than later."
With a BComAg from Lincoln University, farming has always been Tundy's first love, although he did a stint in London working as a landscape gardener for Westminster Council. Evidence of this passion is in the multi-level grounds around the historic homestead, called Lofthillock after Paula's family farm in Scotland. Native plants feature heavily, with extensive planting also around the farm.
During his working OE, Tundy met his Scottish wife Paula – also from a farming background – although she specialised on the business side of things, helping her family process and sell milk under their own label.
The couple spent four years working together in Scotland, getting married there on the day before they returned to New Zealand to work on the Petrie family farm.
"I was lucky enough to work alongside Dad for a few years before he passed in 2002," says Tundy.
Sulphur Wells is plagued by driving winds and requires flexible farm management to cope with unexpected bouts of wind-forced dry. Like most farms, increasing attention is paid to careful infrastructure investment designed to maximise return.
The new cattle yards fall under this category and the completion of this area earlier this year marks the fulfilment of a long awaited position atop the 'wish list'.
"We've been wanting to put these yards in for 14 years so it's just magic to get them finally budgeted into the farm plan and 'The Laird' to be so happy with the outcome," says Paula.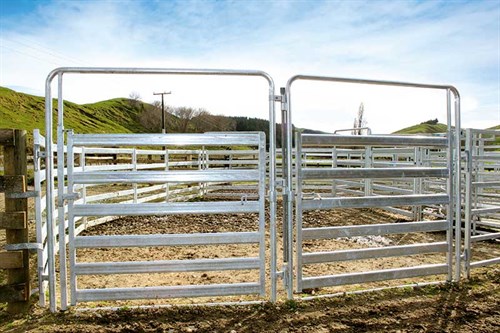 Tundy admits that the old totara yards were hanging in there, but only just.
"They were workable, but little more. It pretty much needed two or three of us on-hand to move the stock anywhere and it was difficult to do any sort of animal health treatments because of the dodgy head bail.
"We were very limited in what we could do in those yards. Even with a lame beast or something relatively straightforward, it was tricky to do anything with stock efficiently."
The TechniPharm Zodiac Smart Yards are a welcome addition to the property, featuring 360 degree force gate and lead in pen a three-way drafter, drafting pens, quicksmart exit gate, and a Hydrocommander Cattle Handler mounted on weighbars.
A standard TechniPharm Zodiac Smart Yard design layout was tweaked to accommodate the existing loading race and some external pens.
"The design process was remarkably simple. We told the TechniPharm team what we wanted, and that involved retaining all the elements that worked best from our old system, such as slightly circular sheep yards."
The new yards have 150 cow capacity and with Tundy and his team preparing the site with river rock and lime. The main working area was profiled and concreted by the Sulphur Wells workforce and once the truck arrived with the Smart-Yards, it took the TechniPharm team just a one day to complete installation and a few hours commissioning.
"It certainly makes life easier and faster. The cattle flow through well and the Handler has made a definite difference to animal health treatments. The vet doesn't mind coming out any more."
The circular design has proved effective in handling stock.
"A few days ago blood tests showed we were low in copper so we had to inject the stock. We could have done that in the old yards, but it would have been time consuming. With the yards and handler here now and a new system, it gives us other options. We can put a bulbous down their throat or give a magnesium drench because we have the facility to hold them now. It has made things much more effective.
"With a three-way draft off the front of the crush, it is easier to draft stock and pull out a lame cow and rather than chasing stock around, it's just a matter of working the gates. It's less stressful for us and for the livestock."
What is TechniPharm?
TechniPharm is a New Zealand owned company providing animal handling and farm automation solutions since 1987.
Based in Rotorua, and with production facilities in Auckland, Tauranga and Bendigo (Australia), TechniPharm specialises in three main farming sectors – dairy, beef and sheep farming. Each category has its own range of specialised, innovative and leading products solutions.
From sheep, dairy, beef and equestrian, the TechniPharm Smart-Yards provideworking solutions to suit the purpose.
Keep up to date in the industry by signing up to Farm Trader's free newsletter or liking us on Facebook