Manufacturer profile: Reese Group
---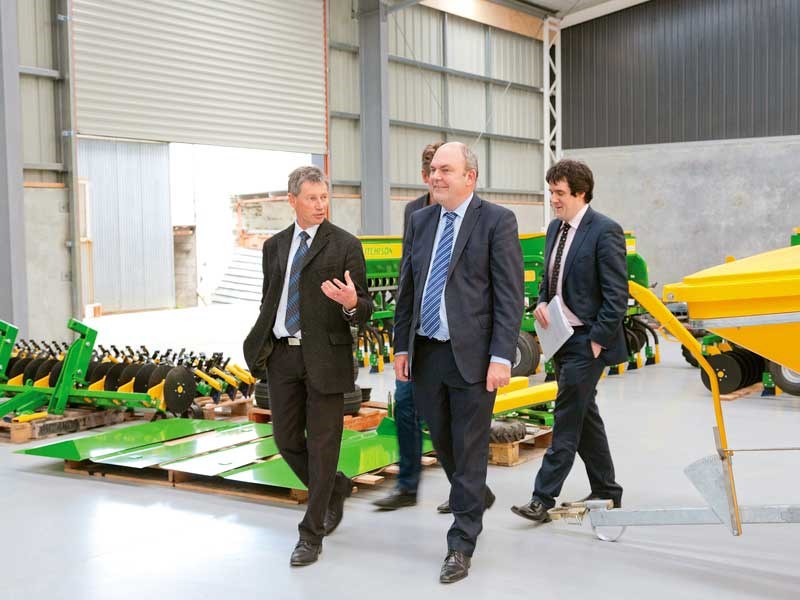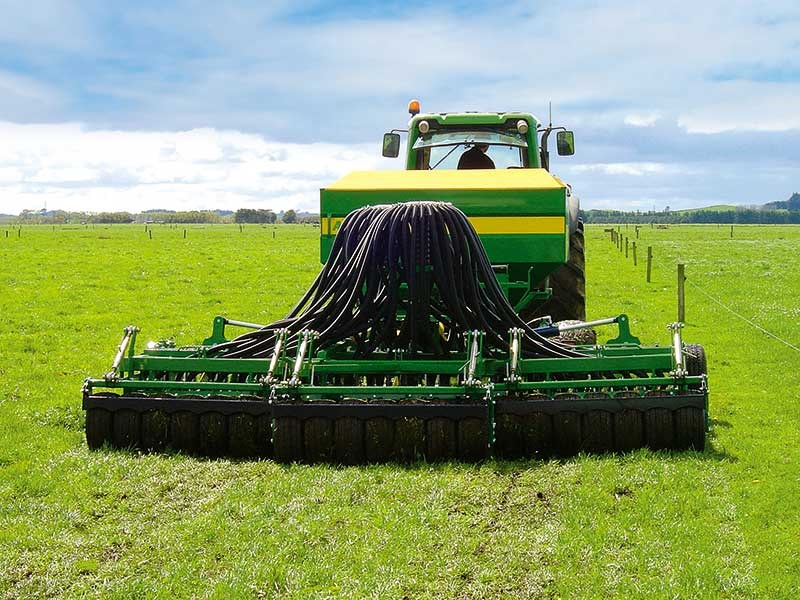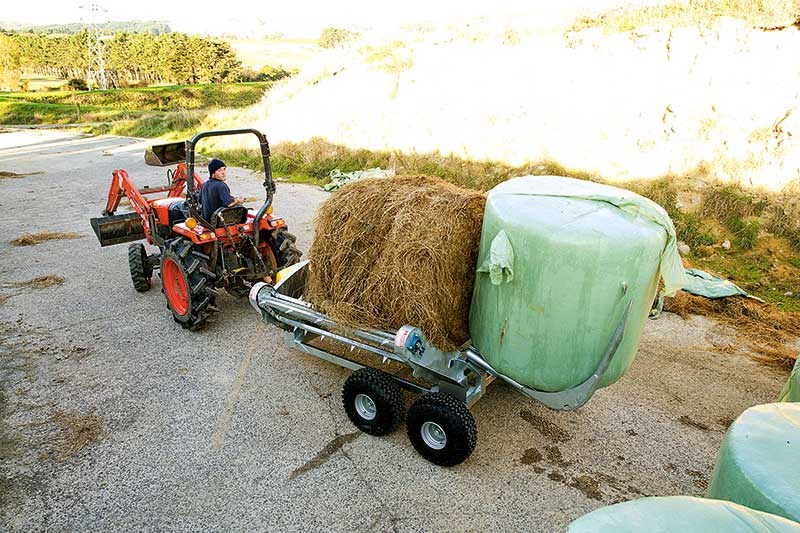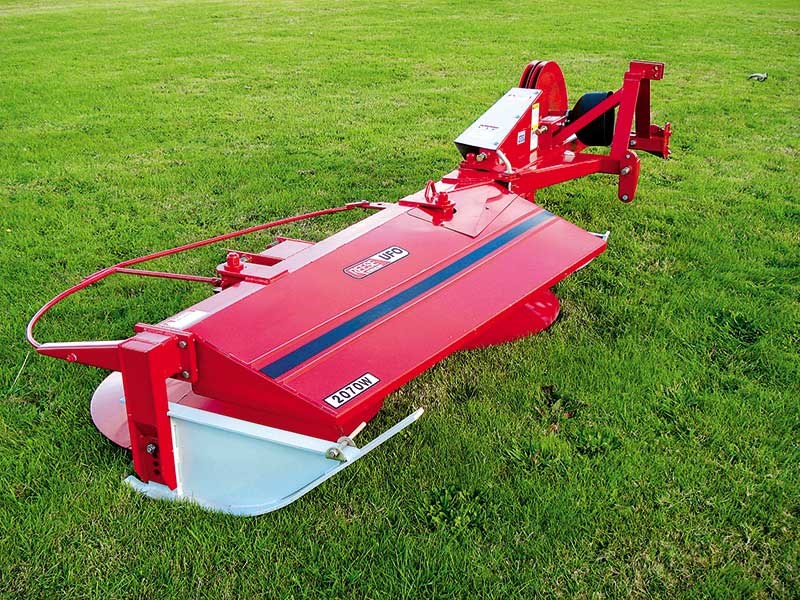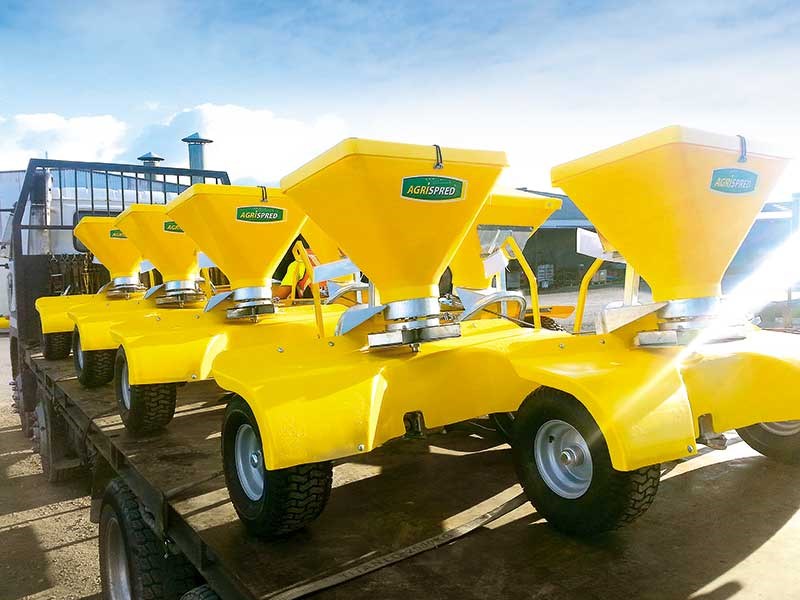 Farm Trader spoke to Reese Agri divisional sales manager Jon Norfolk to find out about the latest products this go-ahead company has recently launched and how they stay one step ahead in a challenging marketplace.
The Palmerston North based agricultural machinery company is never one to rest on its laurels. One of the latest developments within their Agrispred stable is a new range of bale feeders: the Bale Bug, the Big Easy and the Big Easy Trailed.
"Initially the brief was to design a self-powered, self-loading bale feeder that does not have to rely on a tractor to drive and load the machine, thus reducing the damage to fields and races by large tractors during feed-out," says Jon Norfolk.
"After more than a year in development and testing we launched the Bale Bug; a self-powered bale feeder with self-loading forks to load a bale onto the table, and a second bale on the forks as you head out to the stock."
"The feeder can be pulled with any rated vehicle, a UTV, ute or a tractor if needed. An electric start motor makes light work; it has a remote control to activate both the loading mechanism and the bi-directional chain feed.
"Every part of the machine has been comprehensively thought through, from the heavy-duty, five-tonne conveyor chain, the UV protected motor cover, adjustable tow bar and the fully galvanized frame, to name just a few of its features."
The Bale Bug is proving to be a real hit with customers as it saves time for the farmer and doesn't require the farm tractor for feeding out.
From the Bale Bug, Reese Agri then developed a three-point linkage model with the same unique self-loading mechanism called the Big Easy (there is also a Big Easy in a trailed version).
"Our full-time in house development engineers are always looking ahead," continues Norfolk.
"It could be a simple device or attachment to our existing machines to make light work for the customer, or designing a machine specific to our core categories and releasing this to the market.
"The process for this is quite extensive as many steps need to be taken before launch, evaluating the market for acceptance, cost analysis, manufacturing process: this is all before designing the machine. Then there is a lengthy process of trialing the prototype to evaluate its performance."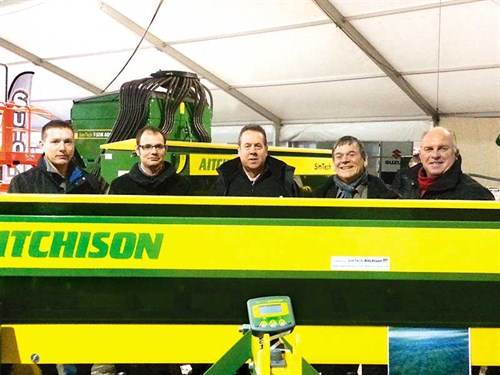 One such release that's resulted from this design and development process is the new Mk4 Aitchison Seedmatic 4000 series tine drills. The Seedmatic range has been a staple product ever since the company started in 1970.
The new 4000 series of truly no-tillage seed drills comprises six models: seed only or seed and fertiliser drills, 125mm row spacing, new design slim line castings with strong 25mm tines fitted, larger 14" disc coulters up front and rodent stop mechanism fitted. The reason for the success of Aitchison's seed drills is that they are very economical, the tractor hp to operate is far less than other manufacturers seed drills, therefore less fuel is required.
The fourth generation tine drill has surpassed the company's expectations.
"While other seed drill manufacturers offer basic drills and then offer add-ons or features that increase the price each time, most of our features are standard. The reason we can be competitive is our economy of scale; if we are making a production run of 100 machines that's 100 components of the same specification, the more you make, the cheaper the cost, which we then pass on to the customer."
Here's a good example of Reese Agri tailoring product to their customer's needs. Agrispred is a brand well known in the fertiliser spreading market. Reese Agri was the first company to introduce a bike spreader to the market with its Agrispred machine. In its product lineup it has three ATV bike spreaders and two tractor-mounted spreaders. However, the feedback was that spreading magnesium was a dairy farmer's least favourite job and that while their machines were adequate, they could be better.
Norfolk explains how they went about it. "We started the process of designing a designated Causmag spreader that will make the job that much more bearable. Magnesium is not fertiliser, so why do we expect a fertiliser spreader to do this job efficiently? We started right from the basics, talked to clients about what they felt was needed."
UFO mowers are a Reese Agri signature product. First developed in the 1970s, many farmers have used these for mowing at some stage. "They're as iconic to farm machinery as the Swanndri brand is to farm clothing," says Norfolk.
The fact it is a trusted brand with over 40 years' experience has helped the company weather recent economic fluctuations and this resilience will continue into the future.
Reese Group Ltd has four divisions:
Aitchison Seed drills, rollers, cultivators and aerators
Reese UFO Machines for mowing and baling
Agrispred Fertiliser spreading and bale feeding
Nairn World-class grape harvesters and vineyard equipment
Read the full article in the latest issue (#223) of Farm Trader magazine. Subscribe here.
Keep up to date in the industry by signing up to Farm Trader's free newsletter or liking us on Facebook