Business profile: Irri-Max
---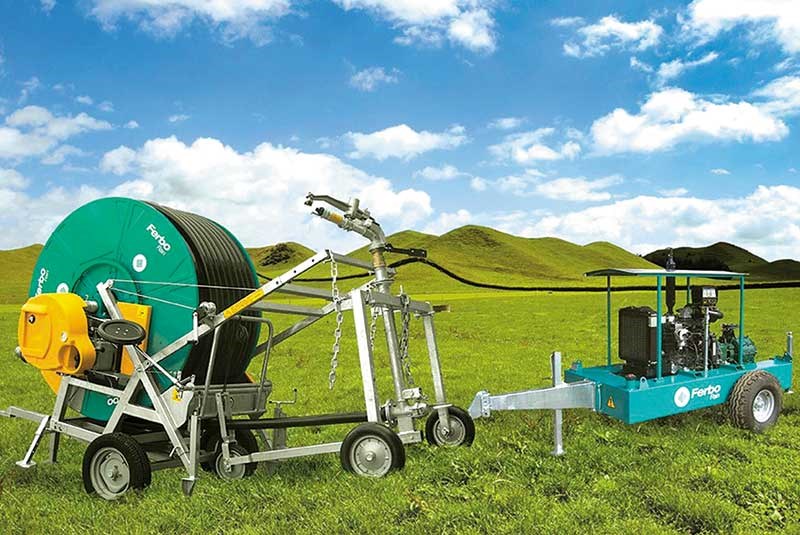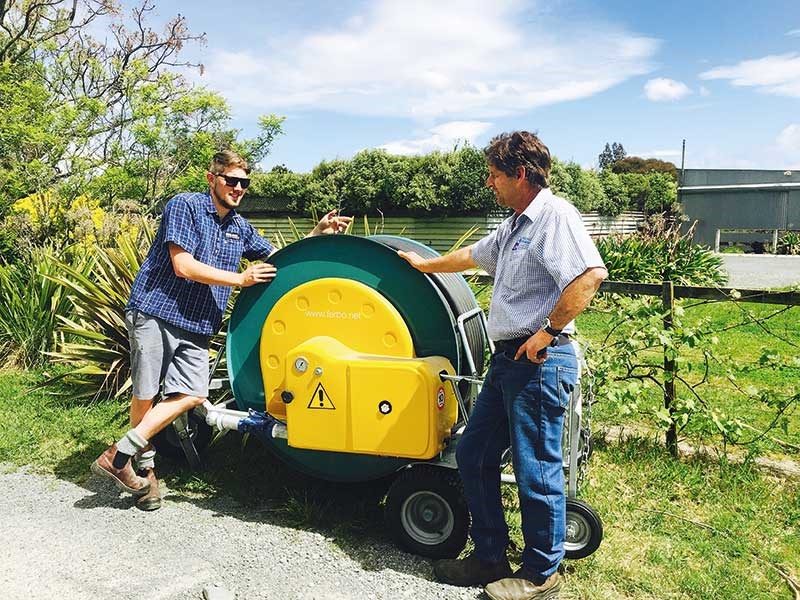 Sales and marketing manager Jaycen Maxwell and Clem Powell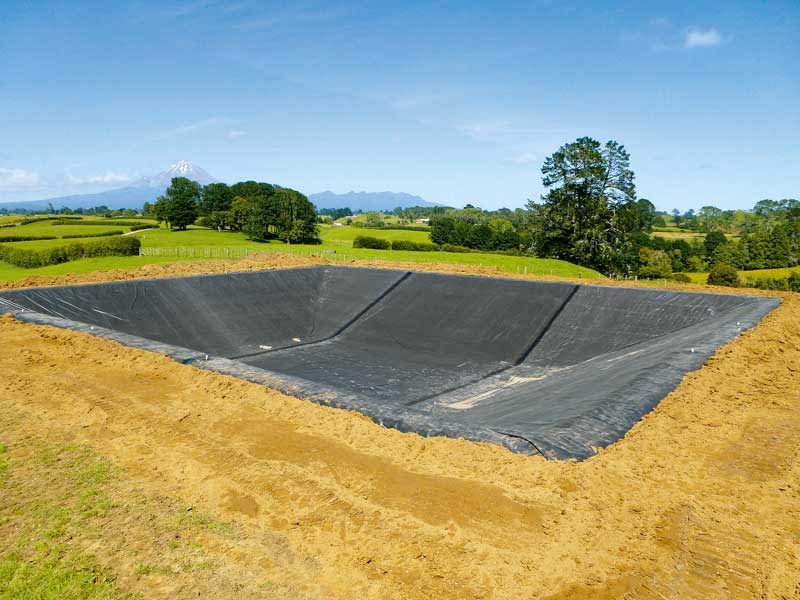 Farm Trader spoke to effluent pump and parts specialist Clem Powell of Irri-Max Ltd in Hawke's Bay about the latest regional council resource consents governing compliance around effluent discharge.
Clem Powell has been in the irrigation business for 18 years and is a mine of information and expertise when it comes to irrigation.
Originally, he started his own irrigation business centered on pumping effluent ponds and installing systems in Northland. But in 2000, he moved to Hawke's Bay to work for a local company in the area of effluent irrigation.
In 2001 he began his own company, Irri-Max Ltd, to offer services mainly to the dairy effluent industry and to also sell a wide range of irrigation products. In 2012, Irri-Max successfully acquired the sole agency for the Ferbo Irrigation & Energy brand of Italy for distribution in New Zealand.
At first, Irri-Max manufactured its own Irri-Max model 16 effluent rotary boom irrigator but Powell says they decided to change tack due to other commitments. The company still manufactures parts and services the Irri-Max irrigators but instead, now use Numedic branded products for its effluent irrigator requirements.
Irri-Max continues to produce its model 16 and new model 18 for water irrigation that are excellent for blocks of up to 12 hectares with 300-400-metre runs. Irri-Max travelling irrigators are well proven over a range of operating conditions. Their solid galvanised construction is one of the most robust available in New Zealand and a multi-speed winch allows for gentle showers or serious soaking. Standard 'rain curtain' booms apply an even application of liquid.
With a choice of a seven sizes of plastic nozzle, you can choose the optimum spray pattern for your system.
"All our machines come with an instruction booklet listing general operation, maintenance points, nozzle selection chart and formula for calculating your application rates," says Powell.
Irri-Max may only be a small company, but it packs a big punch when it comes to carrying a wide range of products to service the industry. Ferrari pumps, Rovatti pumps, Ferbo diesel motor pumps, Ferbo hard hose irrigators and SIME irrigation guns are Irri-Max's main imported products which are distributed from Hawke's Bay and Orari Irrigation in South Canterbury.
The reason behind this is quite simple according to Powell, "The Italians are good inventors and innovators and they make really excellent gear at good prices."
The most popular pumps Irri-Max sells for pumping effluent are the Ferrari brand which is a well-known name in the industry, whether for effluent or irrigation. Irri-Max is also an agent for Numedic pumps – said to be 'the toughest new pump in the business'. Via a reciprocal arrangement with Numedic Ltd, Ferrari pumps are now also being exported to Chile and Uruguay which shows their versatility in a range of applications.
Irri-Max also imports rubber hose, couplings and other components from around the world to manufacture a range of irrigation related products that go hand-in-hand with its imported products.
"With the various processes we have developed, we can offer couplings which are specially designed for the irrigation market. For example; special sized hose tails so that it is possible to use the same coupling size for PE pipe from 50mm through to 110mm meaning no adapters are required."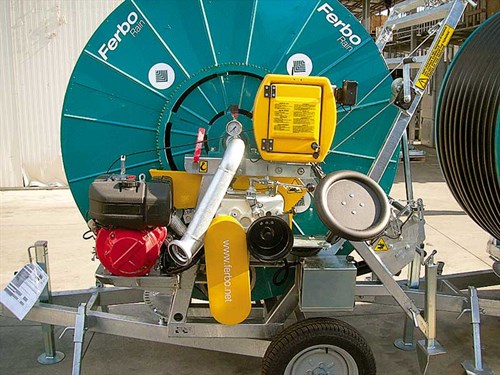 As well as being able to spread the liquid, Irri-Max also has the ability to offer storage options to farmers. Firestone pond liners are another strong area for Irri-Max with many installations throughout the lower and central North Island. Firestone GeoGard is noted for its excellent resistance to rupture, from seismic or environmental shifting and ability to conform to uneven surfaces.
Powell's main man Jaycen Maxwell says, "I'm able to have 2000-cubic-liter effluent pond installed in one day because of the well proven methods we now use. In saying that, a good digger driver always helps."
To help mitigate local council requirements, a well-designed effluent system and accompanying management plan is a necessity on farms as well as yielding a return on the investment and relieving stress concerns about noncompliance with local councils.
An inherent problem in spreading effluent evenly along a paddock is due to rotary booms and other cable winch irrigators running at different speeds in their run, depending on contour, grass length and other drag resistances.
To overcome this problem, Irri-Max, in conjunction with Ferbo, has designed a new system irrigator cleverly named Smart Reel 75/200. It is due to arrive in New Zealand in November and will be on the market as soon as early December.
Based on a hard hose machine with a computer controller, it is diesel instead of turbine driven. This eliminates the possibility of turbine blockage and also allows lower pressure operation.
While diesel hard hose units have been in New Zealand prior to this, Powell explains, "In the past, farmers used to have to start and stop their diesel engine manually. How this one works is when the pressure and flow hit the machine, it automatically starts up and winds the machine in. When the pressure drops or the machine finishes its run, it stops the engine."
A second stage option is the ability to oversee and monitor the system completely via a cell phone – this allows you to see the speed it's working at and change the speed if necessary. Absent owners are particularly interested in this type of irrigator as they can be assured that the periodic effluent irrigation has not been overlooked.
Because Irri-Max attends most field days around the country, the company's presence is a familiar one. As Powell says, "We have regular clients all around the country and because we go to these shows the farmers get to know us. We pride ourselves on offering a great service. We don't sell a product unless we know we can back it up and for the pumps we sell, we keep a really good parts range for clients."
The recent low milk payout has definitely impacted on dairy farmers and the industry. "Many dairy farmers have been very reliant on buying supplementary feed which has hurt with the lower payout but there is real potential to eliminate some of the $/kgMS uncertainty by producing crops on farm. By utilising effluent or water at correct application rates, crops can be established which will maximise crop yield, increase feed security, give control of feed regime and decrease cents/kgDM cost.
With the sheep and beef markets showing strength, many of their farmers have expressed interest in our products to provide assurance with finishing dates but also to allow opportunist trading of stock to maximise profits".
Now Irri-Max is adding a branch to its business in Waipukurau, Central Hawke's Bay. It plans to open there as soon as building consents are passed to construct its building – hopefully, early in 2016.
For the latest farming news, subscribe to Farm Trader magazine here.
Keep up to date in the industry by signing up to Farm Trader's free newsletter or liking us on Facebook