Business profile: Stephenson Transport
---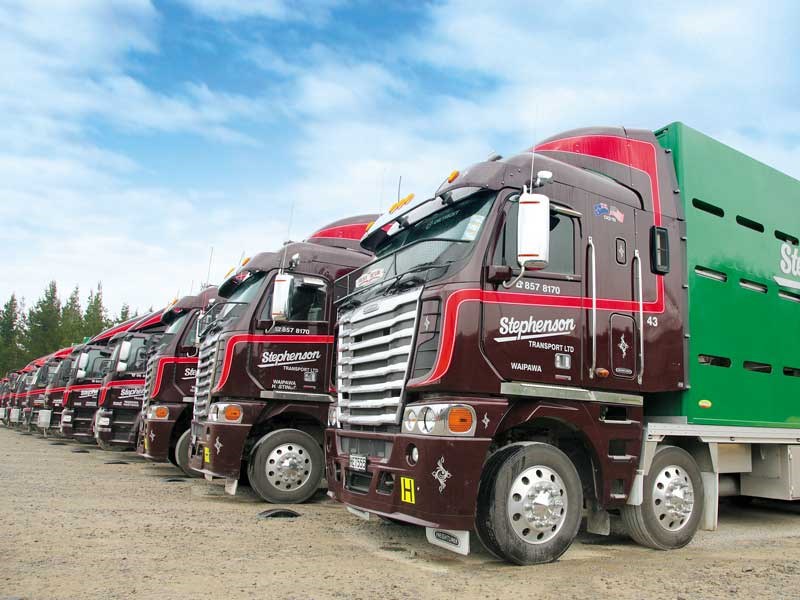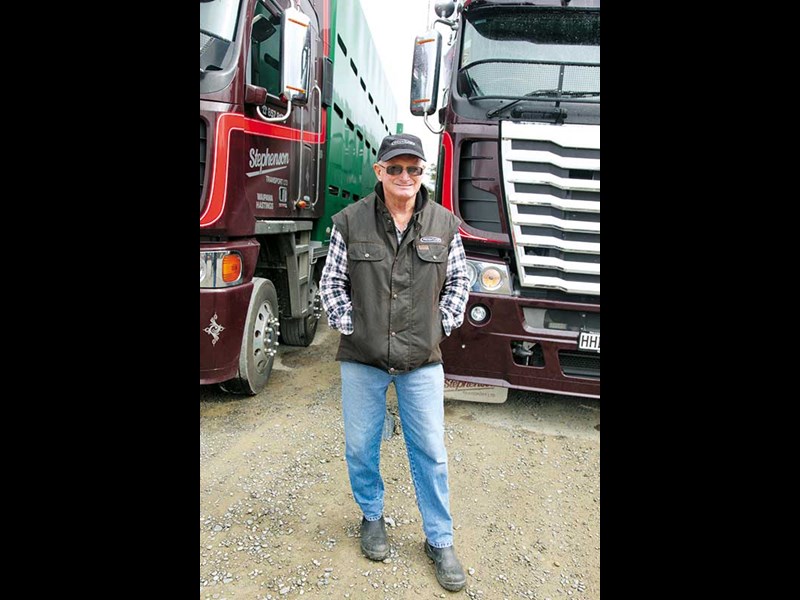 Driver Bruce Harvey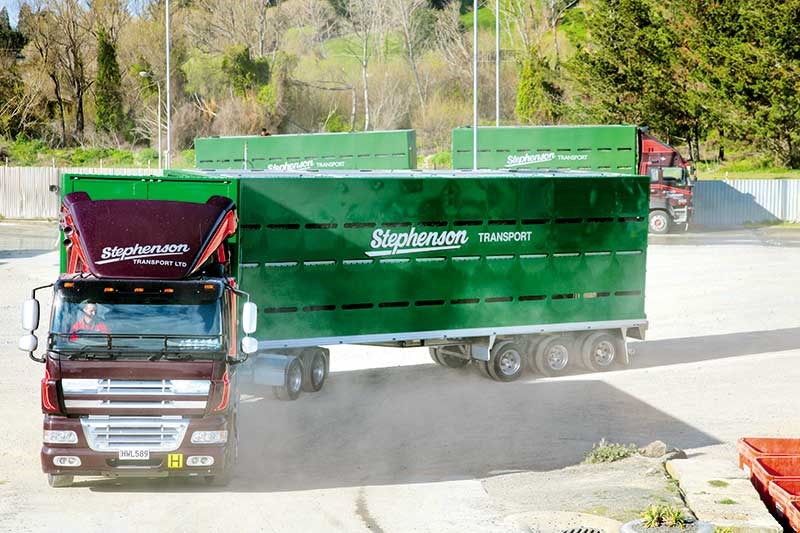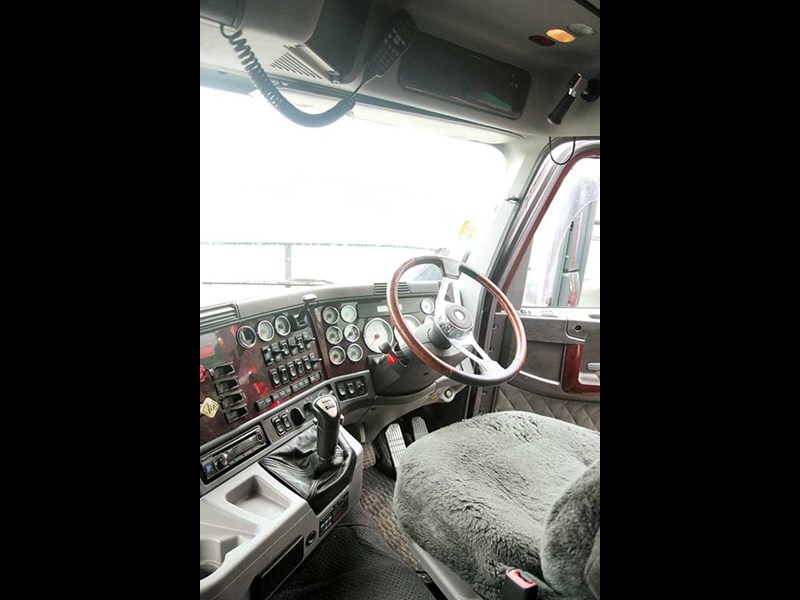 Deals on Wheels went to find out how a family-owned, rural transport company in Hawke's Bay has lasted the distance from the 1930s until today.
In 2016, Stephenson Transport in Waipawa, central Hawke's Bay, will turn 80. That's a pretty good innings for a transport company that's had to adapt to many changes over the years in order to stay ahead of the game.
Having been involved from a very young age, director Bruce Stephenson still has the pedal to the metal, with no intention of slowing down.
He mentions that it's going to be a busy day as its sale day at Stortford Lodge in Hastings and as stock carriers (60 percent of their work is livestock cartage) he says, "We are always where the farmers want us."
Apart from being livestock specialists, the company also carries out other farm-related cartage such as fertiliser, ground spreading, wool and general cartage.
Stephenson's parents, Sep and Nellie started the company S J E Stephenson Ltd, as it was known in those early days, in 1936. Sep had been driving for a couple of local trucking firms and decided to start his own business. "His first truck was a Morris Commercial and after that, he built up a fleet of Internationals."
Stephenson recalls, "In those days, we were known as carriers and contractors and as such, were all licensed, with the government setting our cartage rates. Everything came by rail; it was the central point for all freight and you could only cart 30 miles to and from it. There were sidings at different settlements such as Norsewood, Otane and Ormondville but, for example, we weren't allowed to cart stock to Longburn freezing works in Palmerston North. It was very restricting."
Stephenson Transport hung in there and focused on its largely rural livestock business. When the government removed the limits on long-distance trucking between 1983 and 1986, business flourished. They are seen as a trusted partner in the rural scene and Stephenson says, "We really know the industry; we offer good old fashioned service and are there when we're needed."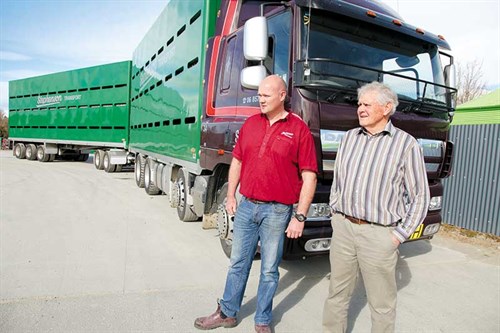 His son Todd works on the operations side of things as general manager and will one day take over the reins. "He does a very good job too – he's learnt from the ground up."
Stephenson Transport employs a staff of 60 and has a fleet of 46 trucks between its Hastings and Waipawa depots. When I mention how impressive they look all lined up in the yard, Stephenson agrees, but adds that he prefers it when they are all out working.
While the fleet is predominantly Isuzu, Stephenson says more recently they have gone for Freightliners with Detroit motors and DAF. The Freightliners and DAFs are all 50Max units and there are 12 of these on the road.
Because ground spreading is a big part of its operation, it also has 4x4 vehicles and while they previously favoured MAN they are now changing to Scania. Stephenson says the reason for this is that their durability appears to be better. "The work the ground spreaders do is rigorous – we are taking a bigger payload now which puts more demand on the vehicle's power unit."
Stephenson is ever mindful of the fact that one of the biggest costs to business is "things not happening and wheels not turning. When you have a truck off the road, it's not the cost of repair so much as the cost of not having it operating and a driver sitting idle. Therefore we try to keep our fleet as modern as possible."
Stephenson Transport carries out 99 percent of mechanical repairs in its own workshop. "We pride ourselves on not having major overhauls. We don't want to be overhauling motors; we buy trucks for the purpose of their reliability."
Stephenson prefers manual to automatic transmission in his trucks. "Automatic transmission wasn't working for us, so we've gone back to the manual gear box – it's more positive. With modern technology, there are too many electronics involved, too many things go wrong and when you've got a load of stock on board or a perishable item, you could be anywhere in the country. We want to be more than reliable."
The company has recently employed a full-time person specifically for driver training and health and safety, because they see the necessity "to hone our driver's skills, even the older ones."
The skill level required to drive stock trucks as well as handle livestock is far greater than ordinary driving, he says. "Not only does the driver have to look after livestock they also have to handle a high centre of gravity load travelling much of the time on rural unsealed roads."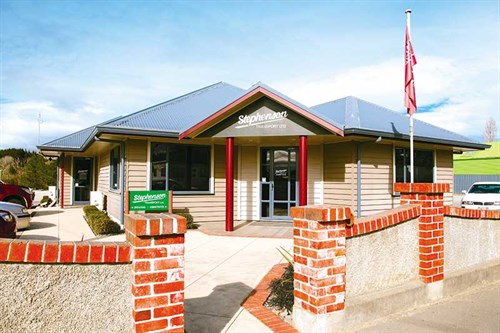 When it comes to recruiting drivers he looks for certain qualities. "I find it difficult trying to train a driver who has had nothing to do with farm work or livestock when he's in his late 20s or 30s. It's best to apprentice them when they are 18 or 19 and bring them through our system. Ideally, we want to encourage them from secondary school level and to get that message across that truck driving is a good, well-paid career path for young people, both male and female.
"There's so much work out there for a good qualified driver. In fact, one of the biggest challenges in this industry is a lack of skilled drivers."
He adds it's a huge responsibility too – "We won't just put any driver on a truck. One of those big units on the road, completely rigged out, is worth $630,000. When you think about that and you have one man in charge of it and it goes out the gate – we've got to know that it's going to come back in one piece.
At the 2015 Road Transport Forum conference in August, Stephenson introduced a new innovation of theirs – an overheight stock crate. The design, which was manufactured in Fielding, was developed in response to a health and safety ruling of drivers not climbing on the top of stationary stock crates. It was well received.
Going forward, Stephenson sees this as a collaborative effort.
"It's not an 'us and them' situation. If a problem arises in our industry, we have to get it right. Nothing is perfect and never will be, but we try to get as near perfect as we can. There are always things that will go wrong but we've got to look for those hazards and try and eliminate them as much as possible."
With Todd at the helm, Stephenson Transport's future is in good hands, thus ensuring that another generation of trucking will continue to serve the Hawke's Bay district.
As for its competitors, Stephenson sees that as a positive.
"Competition makes us sit up and take notice: everyone has to have it to play fair game. It's a very competitive industry and if you don't do it right, you won't last long."
He's looking forward to the arrival next week of two new trucks, an Isuzu and a DAF. He is not at all nostalgic and doesn't believe in hanging onto any old trucks. "If they can't turn a bob, they are no use to me."
Perhaps that's another part of the Stephenson's secret for success: always looking forward.
For more information, contact Stephenson Transport Ltd on (06) 857 8170.
Keep up to date in the industry by signing up to Farm Trader's free newsletter or liking us on Facebook