Pearson wrapped bale clamp
---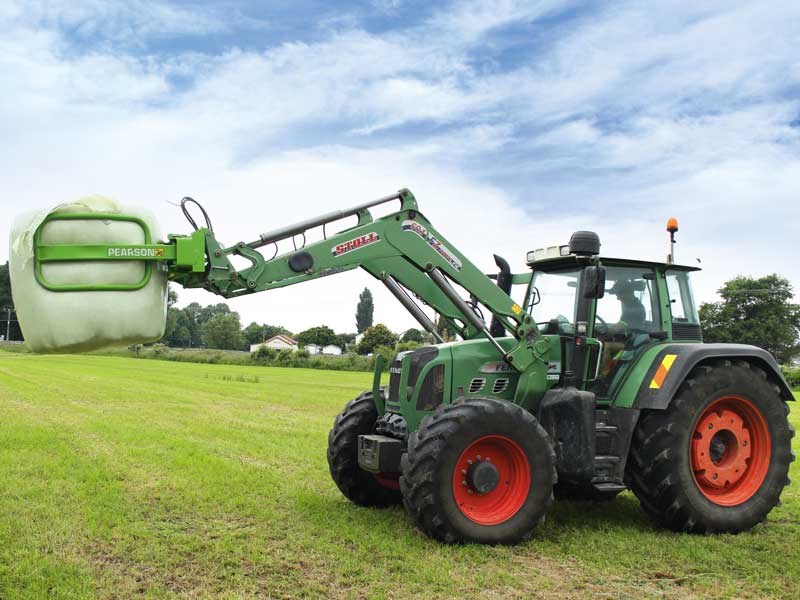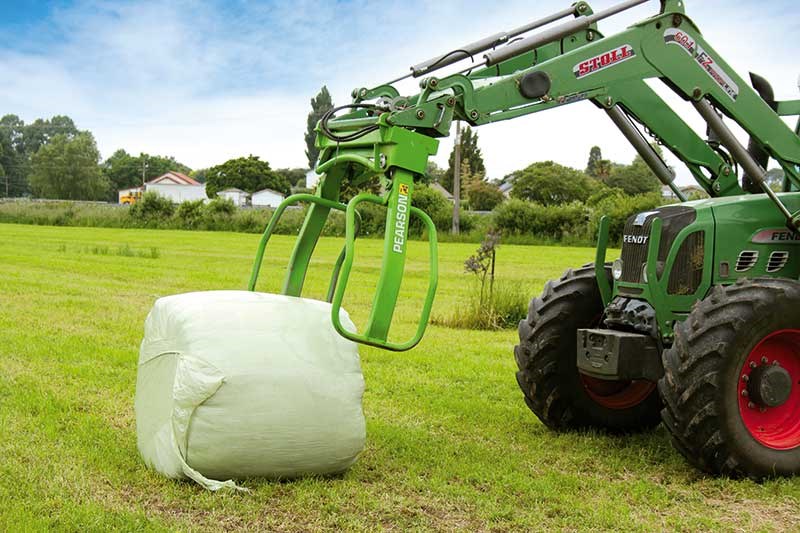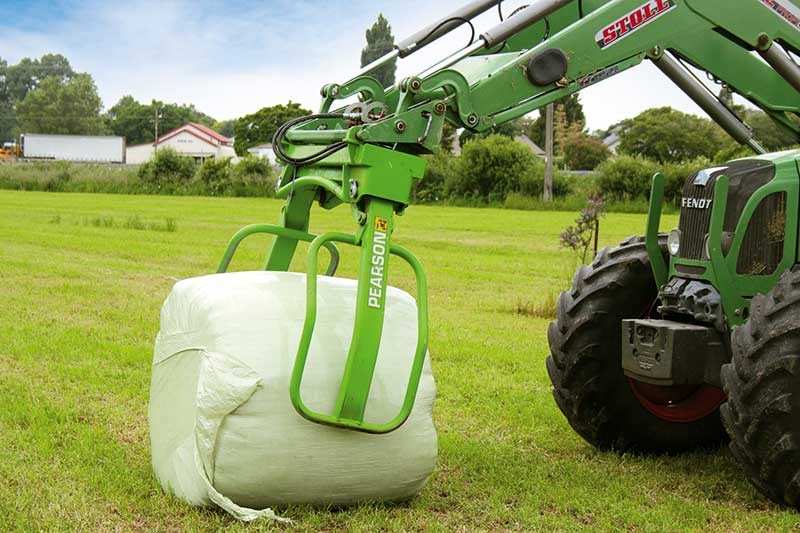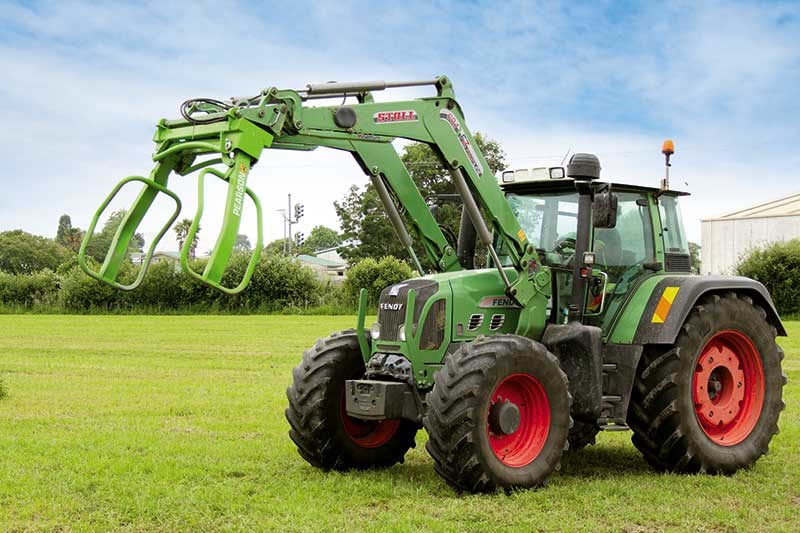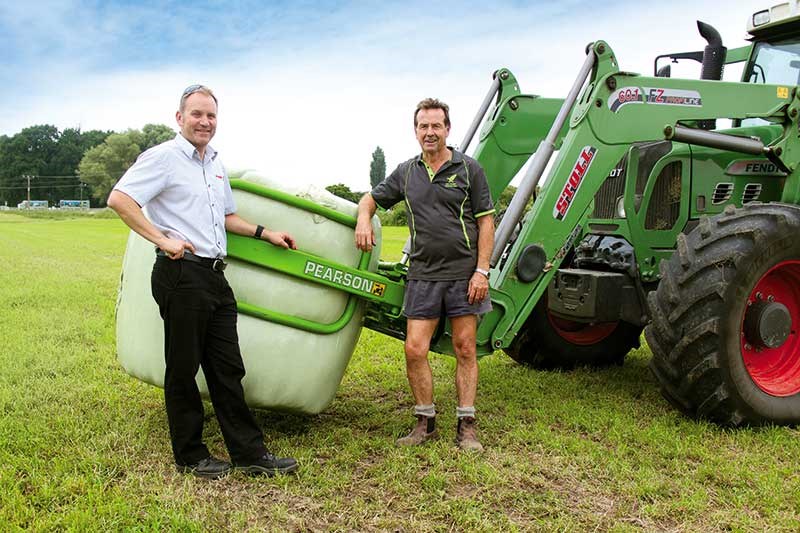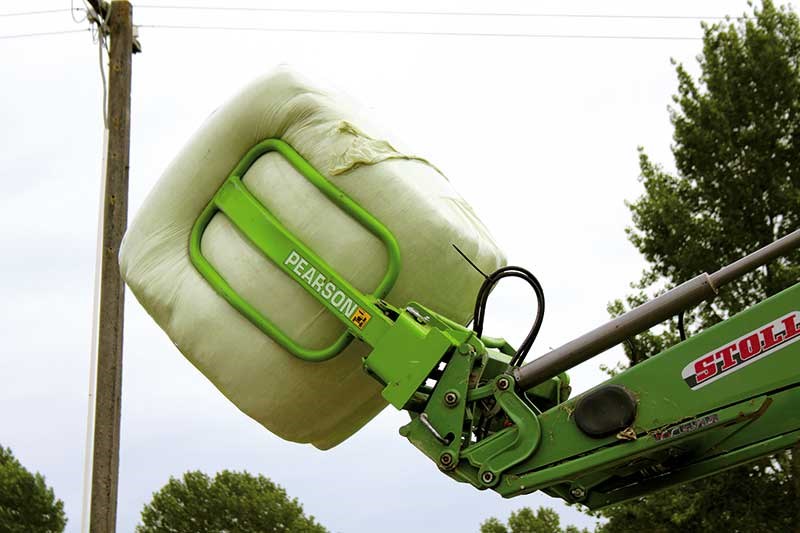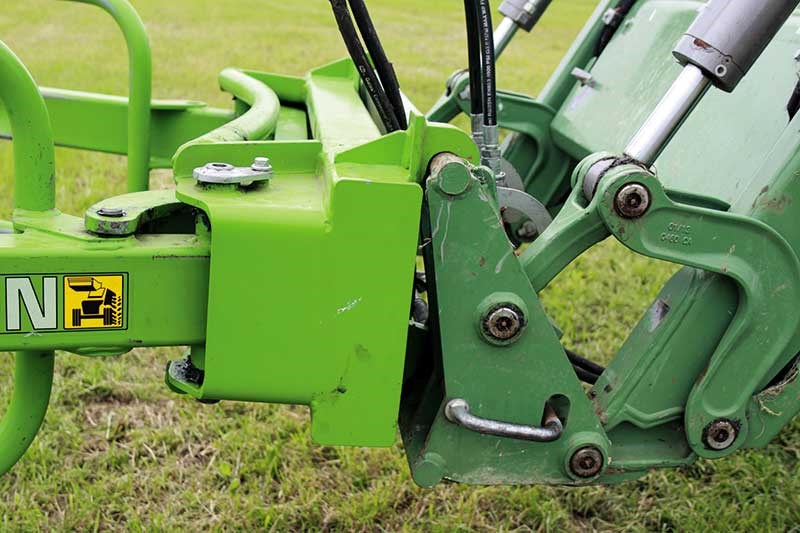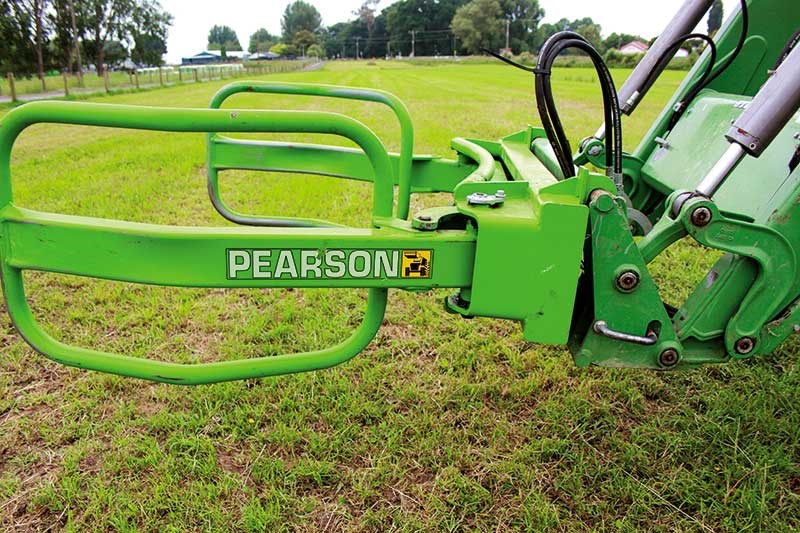 The newly launched Pearson wrapped bale clamp combines the best features from years of bale clamp design, and has a solid thumbs up from the Matamata-based contractor and his team who tested the prototype.
The latest innovation from Pearson Engineering is a hugger, not a grabber. Pearson Engineering has been manufacturing front end loaders and farm implements for New Zealand farmers since 1970. And with Jason Tidmarsh at the helm, the business continues to impress.
"We have a solid range of farm machinery which is sold to farmers around New Zealand, but we're constantly looking at ways to make our equipment better," says Tidmarsh. "Our research and design team started from scratch with the bale clamp and spent the best part of a year developing it and fine tuning the prototype."
The result is a classic example of why Kiwis have such a strong reputation for ingenuity. It is the ability to stand back and take an everyday workable item and reinvent the wheel.
"Our existing bale clamps had a strong following of customers already, but we thought we could do it better. And we were right.
"There's a lot of competition in the marketplace when it comes to bale clamps, and we wanted to make sure our one was the best it could be.
"To the naked eye, there's not a lot which is noticeably different, but performance-wise, the new bale clamp is a totally new innovation."
Traditionally, there have been two types of bale clamps made by Pearson: the combi, aimed at the large contractor, which is heavy-duty and capable of lifting both round and square bales, but can't be equalised. And the standard workhorse bale clamp which can be equalised but only lifts round bales.
"We set out to take the best features from both and make one new bale clamp – and we succeeded.
"The finished design can pick up rounds and squares, it can be equalised or unequalised; it's really versatile. We've kept it very compact. We've kept the distance from the bale to the loader as close as possible for added stability when lifting with smaller tractors.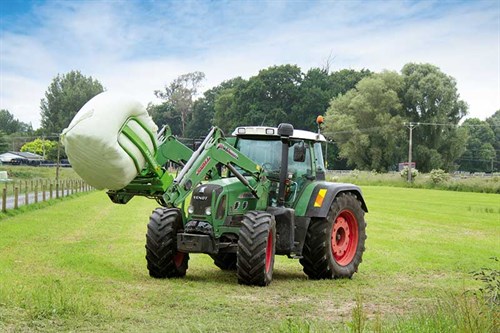 "Just 100mm can make a huge difference in the design process and we worked at this until we got the balance perfect.
"We've tried to keep it as simple as possible in terms of serviceability for the farmer. The 35mm pins are greaseable, it has DX bushes everywhere it rotates. The beauty of that is that when they wear out, you just pop new ones in and you've got a nice tight set of arms again."
It is also designed with safety in mind; by picking up and crowding into dump position which transfers weight onto the rear wheels of the tractor and keeps a low centre of gravity.
Matamata-based Phil Hawke Contracting was the guinea pig for the prototype. Shifting thousands of bales each year, it was the perfect testing field for Pearson. And the final design proved successful – so much so that Tidmarsh and his team had trouble getting it back from Phil to make some small tweaks.
"It was definitely well used," says Tidmarsh. "And when we contacted Phil to collect the bale clamp, it took us a few weeks to get it back each time as he was busy using it and didn't want to revert to his original bale grab, made by another New Zealand company."
The new Pearson wrapped bale clamp features a number of subtle design tweaks, but one of the most important is the fact it is a 'hugger' and not a 'grabber' when it comes to picking up bales.
"One of the first things Phil noticed was the fact he rarely had a torn bale wrap with this new system – a huge benefit. A lot of design has gone into the system and that shows by the way the hands embrace the bales."
The bale grab can be equalised, can lift round and square bales and is lighter than a traditional combi.
"Basically it means farmers and contractors can now have one bale grab which does everything. "We want to pick up squares as well as rounds, that adds a whole other dimension. There's all sorts of things that go into getting it right and it wasn't until we started from the beginning again that we appreciated just what goes into the design and engineering of a piece of farm machinery like this.
"It's been a real challenge to perfect but worth the effort."
Contractor Phil Hawke is quick to agree.
"It's really strongly built, easy to use. We lent it to a couple of guys who have different sorts of grabs and they all liked it too.
"While the design is similar to grabs we have used before, it just seems to work better. The pipe is thicker and the angle seems great, we have had no problems with it," says Hawke.
"A lot of our guys have tried it and they all preferred it."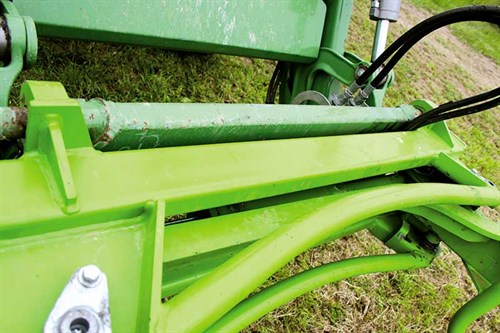 With 35 years in the agricultural contracting industry, Hawke reckons he has lifted more than 2500 bales with the Pearson prototype and he has nothing but positive feedback.
"We do a lot of stacking onto trucks and large trailers and I've found that being equalised makes it even better," says Hawke. "Otherwise it's hard to go straight in and grab because they are always flopping around. It works really well."
Specialising in cultivating and sowing, Phil Hawke Contracting plans to keep on using the Pearson bale grab.
Due to be released to the market soon, Tidmarsh is delighted with the outcome of the project.
"We used the quiet time with the low dairy payout to commit some time to expanding our range. This is the biggest complete rebuild, but we have also done a new bucket grab, a new silage grab and our new auger bucket is still in research and development."
Since taking over the well-established and reputable Pearson Engineering in 2010, Tidmarsh has been putting his farming and engineering background to good use – driving the move to constantly improve and adapt to farmers requirements.
"Our team has the ability to design and manufacture world class products and to ensure we stay at the top of the pack, we need to continue innovating and be able to look to improve our products where we can."
With 25 staff, the design and manufacturing system produces farm implements, grader blades, loaders and effluent handling machinery.
With a long history of innovation on the farm, Pearson Engineering came about when local farmer Robbie Pearson made a front end loader in 1964. In keeping with the same business philosophy which remains today, he saw a better way of doing things and adapted and built three loaders in 1974. These loaders quickly became the talk of the town and had dealers knocking at his door.
This was the dawn of the innovative and now famous Quick-Tach Loader. The Quick-Tach won a Merit Award at National Fieldays the year it was built and is the forerunner of today's models.
New loader models were developed to keep pace with the release of new tractors and new products were added to the range over time.
When Pearson retired five years ago, Tidmarsh took over the business, impressed with the Pearson quality of workmanship, dedication to the farming industry and the ongoing commitment to developing high quality New Zealand made agricultural equipment, built for New Zealand conditions.
"We use high quality New Zealand made materials when we can, to produce our farm gear. Whether it's a bale fork, a silage grab, an auger bucket, a front end loader or an effluent spreader; you can rely on Pearson engineered farm equipment.
"We design it, we build it and we back it up. Everything is done in house, right from the cutting and machining to the fabrication and painting."
Next on the to-do list is the continued development of the Pearson telehandler range and catering to the growing fodder beet market.
For the latest farming news, subscribe to Farm Trader magazine here.
Keep up to date in the industry by signing up to Farm Trader's free newsletter or liking us on Facebook