Pasture care: Hermansen Contracting
---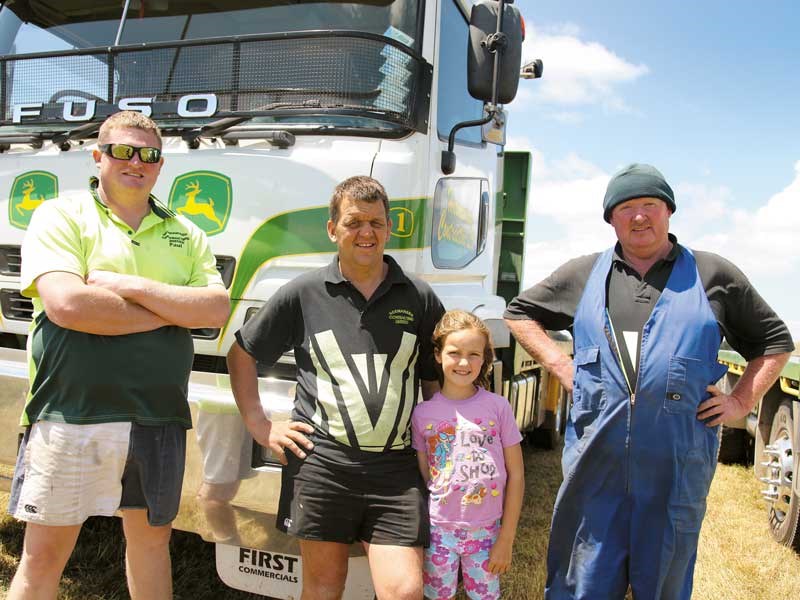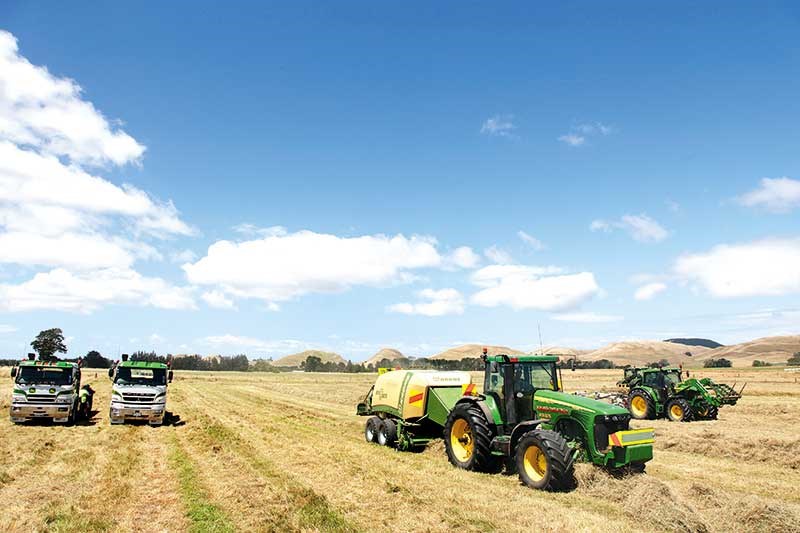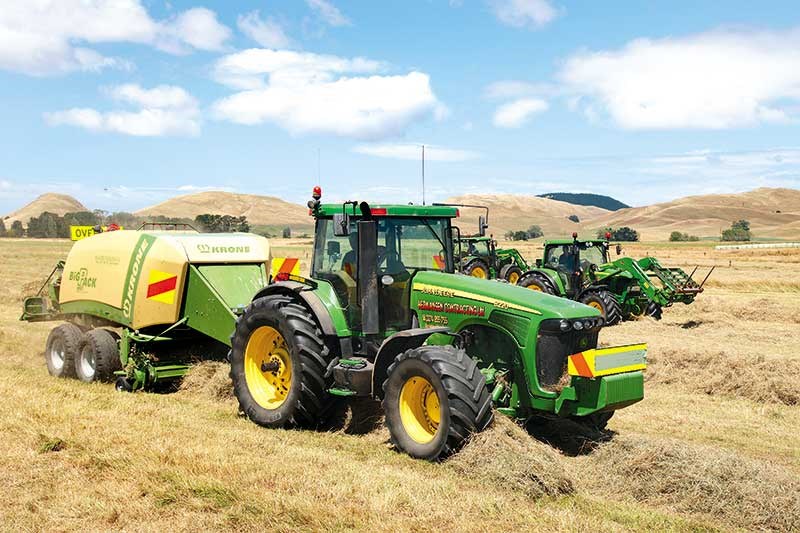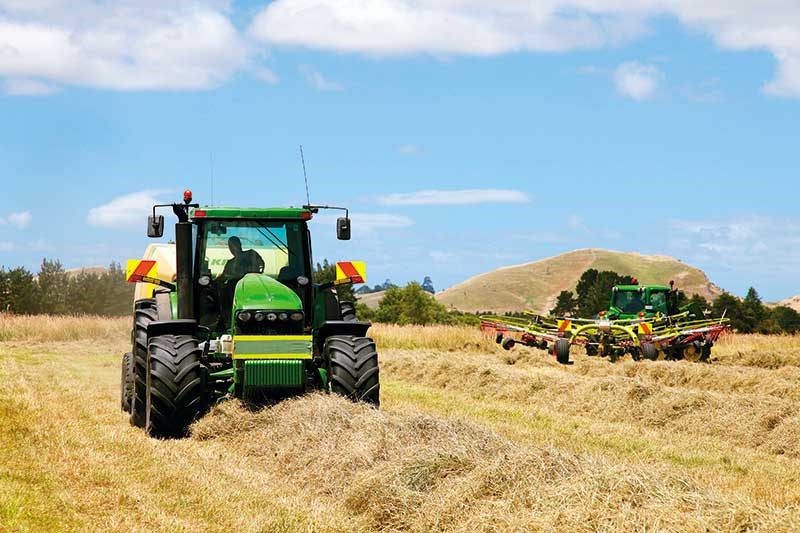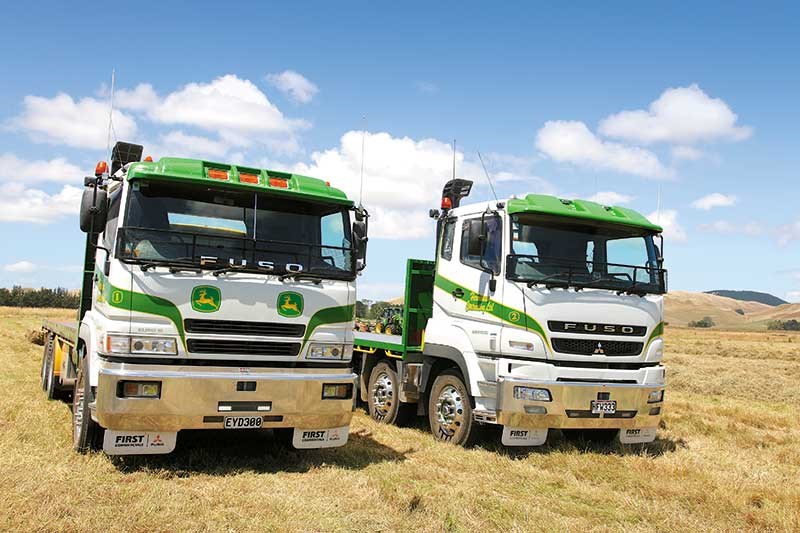 Farm Trader spoke to busy Central Hawke's Bay contractor Kevin Hermansen in the middle of the harvesting season.
To get the job done, Hermansen Contracting Ltd has a versatile lineup of machinery that can handle any of the work that comes its way. "I've always had a philosophy of having good, new reliable gear which minimises downtime. We make sure we go to any length to give an excellent level of service to our clients," owner, Kevin Hermansen says.
The contracting company, based in Norsewood, began 25 years ago and covers everything from cultivating and drilling plus all aspects of baleage.
"We own and lease land and in the winter, graze dairy cows for clients. This keeps my guys busy during the colder months and we also metal tracks with tractors and trailers when the work is there."
He says it's been tough economically over the past few years with sheep, beef and dairy all feeling the pinch.
Hermansen is a fan of John Deere tractors – he has 14 – but recently he's added a Fendt to the lineup. This came about because he noticed their popularity. Investigating further, he found that other businesses said the Fendts were very reliable and fuel-efficient. "So far, we've found that to be true, but I'll admit I am finding it isn't as easy to drive as a John Deere tractor."
In Hawke's Bay it's been a challenging season with a typical El Niño weather pattern keeping farmers and contractors alike on their toes. However, Hermansen says his company has been kept busy.
"It's been a frustrating season with many stops and starts but we've got through a lot of work in spite of it. The fodder crops have grown really well, even though we've had fluctuating temperatures and now they are looking exceptionally good. I've got clients that are sitting on 12 tonnes of turnip crops – there are a lot around 10 and some will go out to 14 tonnes by the time the cows get to them."
The team is working hard, and expects to hit good numbers with hay, silage and baleage.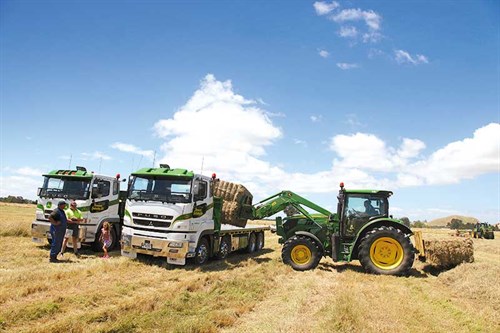 It's been a business decision to leave fertilising to dedicated fertiliser spreading contractors and focus on their core strengths. He explains, "If we did fertiliser, we'd have to manage it and we don't really want our business to get any bigger; we pride ourselves on giving good service, with good care, on time. We also want to look after our staff. It's about trying to find a happy balance."
In the sowing season, Hermansen runs two Great Plains drills for direct drilling. He is quick to point out that direct drilling, in his opinion, isn't suited to all terrains."I am all for it when the conditions are right, but what I struggle with is, we are expected to drill paddocks that aren't suitable for direct drilling – usually virgin land is rough and really, it is better to have been worked at least once previously with discs and a power harrow. That's not always happening and it's tough because our gear gets a hiding as a result."
Hermansen enjoys working cooperatively with other contractors in the area. He says it adds value, not only to his and their businesses, but also to their combined clients. "I don't want a yard full of gear I don't use all the time. I prefer a bit less gear being used efficiently all the time."
"For example, when we work in with Middle Hills Contracts Ltd, they help when I get silage jobs offered; they've got the chopper and I've got the rest of the gear. I enjoy that connection. His paddocks are a bit flatter than mine and I do some of his hill work (our specialty) when he finds it too steep."
Hermansen's two Fuso trucks also cart metal, grain, fertiliser, grass and maize silage in conjunction with Mabey Contractors from Pahiatua and Pilet Contractors in Marton.
Hermansen says he enjoys the challenge of turning virgin paddocks into productive paddocks but says it needs to go through a process of being worked up at least twice: a winter, then a summer crop, then it can be direct drilled. Sure there's a cost in this, but in about three years, the extra production outweighs the cost.
Having four tractors on GPS systems has added to the accuracy of his operations.
In the past two years, Hermansen has used a business coach and is encouraged by the results. "It's helped immensely to understand more about our business, where the money goes and where and what area to invest in going forward," he says.
For more information, phone (06) 374 0736.
Read the full article in the latest issue (#227) of Farm Trader magazine. Subscribe here.
Keep up to date in the industry by signing up to Farm Trader's free newsletter or liking us on Facebook